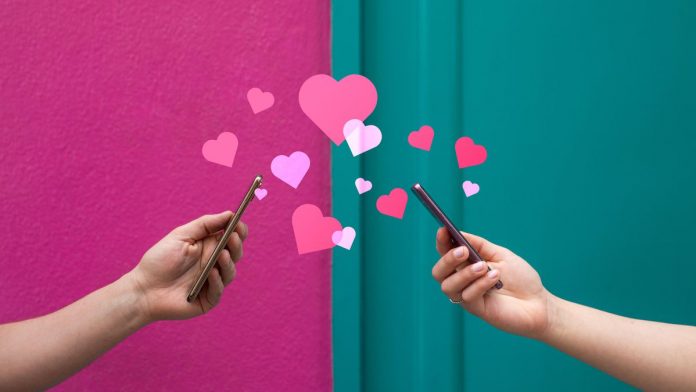 Online dating has garnered mixed reviews and thoughts from people who believe that traditional dating is the only way to meet new dates. However, the online dating world and the need to lead a life of convenience and simplicity has thrust online dating into the limelight.
There's no denying that more men and women are turning to dating online. It comes as an obvious choice when a huge selection of people with different characters online provides the user with an opportunity to find someone fitting them like a glove. Especially when every platform and website comes with an interface, features and niche specifically tailored to each users' requirements. Admitting that you have specific dating needs is more popular than ever before, and that makes connecting over the Internet the perfect solution. However, if you're single, you might want to take note of these statistics.
Most People Think Online Dating is a Good Way to Meet People
Being single and finding little success can prove frustrating, but you still might believe that relationships aren't for you. Despite your thoughts, did you realize that the majority of people believe that meeting potential partners online is a serious solution that works?
Millions of people worldwide now use online dating platforms to meet new partners. Exploring old-fashioned methods to connect with the special someone is still relevant, of course, but youth sees benefits in both, while the slightly more mature audience sees that these methods are no longer providing them with the satisfaction or confidence they're craving which makes meeting singles online a real possibility.
They're recognizing the convenience it offers while it's a solution that fits around their lifestyle and that works for them. Furthermore, with platforms and services that have thousands and even millions of members, it provides a one-stop solution that puts them in front of real people. Those who decided to mingle online recognize that holding depersonalized conversations in text form allows them to learn more about people and ask important questions too awkward to be said but not typed. They understand the importance of building a rapport with people over longer periods, which you cannot do easily when meeting people traditionally. So, all of these benefits are the reasons why most people believe that online dating really works.
Common Interests and Looks Are the Most Important Factors
It's a common misconception that meeting people online is superficial and unrealistic. Ultimately, the experience is no different from the real world in terms of expectations. Many people are still looking to meet other individuals who have common interests and good looks.
Sure, many other characteristics play into the dating equation, but ultimately, these features are what people are looking for. Personalities still remain a large part of the process, as does finding that natural connection, but meeting singles online enables people to take a tailored approach to relationships.
Having profiles readily available, it's possible to browse members in search of those who match your specific needs. What this means is that the focus can be placed on common interests and looks thanks to profile details and images. This enables individuals to cut through the crowd and find real people who meet those needs, ultimately reducing the likelihood of failure.
Same-Sex Couples Don't Care About Age as Much
What might come as a surprise to many is that same-sex couples don't place a focus on meeting people the same age as them. This means that those who are looking for a same-sex relationship won't need to worry about who they meet. This makes it possible to meet more individuals and singles without wasting time searching for those of the same age.
Individuals aren't focused on particulars such as age, but they're more interested in understanding others on a deeper level. This can include recognizing their interests, their lifestyle, and their life goals. The relationship takes on a completely new identity, and that's especially important when searching for success with matches online.
Essentially, the world of meeting people online has forced the expectations of individuals to evolve, and that's a real positive when it comes to discovering pure happiness.
More People are Getting Remarried
Divorce statistics are higher than ever before, which means that more individuals are on the search for new dates. This means that more singles are using online services to find dates and matches. With more singles comes more opportunities, and that's something that everyone should embrace and enjoy.
The fact that more individuals are looking for romance after leaving another relationship creates a whole new level of excitement and intrigue. It provides an opportunity to meet more potential partners, to create online communities that are more active, meaningful, and engaging. Everything about online dating is perfectly designed for people who are looking to remarry. For singles, this means more chances of finding dating success, which is why online platforms are growing in popularity more than you might realize.
Being single shouldn't be a difficult concept to grasp, especially when online dating platforms are ready and waiting. These services make it possible to forget about traditional methods and focus on what really matters. With this comes more opportunities and more excitement when meeting others, and that's what dating should be all about.
Comments
comments