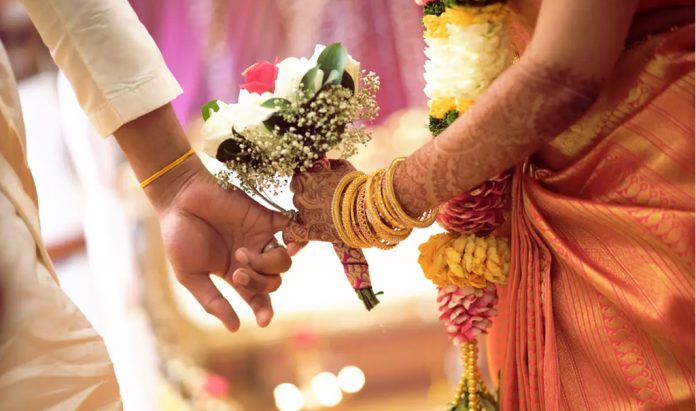 Dubai is often regarded as one of the world's safest cities. Dubai is considered the ideal destination for living, settling down, and raising a family by people from all over the world. There are several reasons for this: the weather is typically pleasant, housing options are plentiful, schools are excellent, and religious and cultural expression is freely exercised. The emirate is home to many expat families that have resided here for decades. As a result, it should come as no surprise that many foreigners marry in Dubai.
Is it possible for foreigners to get married in Dubai ?
Yes, international expats can marry and tie the knot in the emirate of Dubai. It's worth noting, though, that:
• The marriage must be formally recorded with the appropriate courts or embassies.
• Non-Muslim expats can marry in Dubai according to the laws of their home countries.
Expats' marriage in Dubai: essential requirements
Expats getting married in Dubai must adhere to rules and regulations. Depending on the relationship, these criteria and processes may differ:
• Nationality (ies)
• Status of residency
• Religion
• Citizenship
Let's look at the prerequisites for each type of Dubai expat marriage.
Some general pre-material requirements in Dubai
Whatever your nationality or place of origin, the following are the prerequisites and papers you'll need to marry in Dubai:
• Approval from the bride.
• Emirates IDs of the spouse
• Passports copy
• Both parties' valid visas copy
At least one individual must hold a valid UAE residency visa in the marriage contract (groom, bride, or bride's guardian). Contact the embassy to find out if your UAE visa is still valid.
DHA's main healthcare centers must offer a valid pre-marital health screening certificate to both the bride and groom.
In Dubai, getting married requires this pre-marital examination. After paying a charge of AED 260, you may apply for and get it. The PHC–pre-marital test is used to reduce the danger of infectious and hereditary illnesses being passed down through the generations.
Muslim expats in the united arab emirates : Marriage requirements in Dubai
The following conditions must be met by Muslim foreigners who want to marry in Dubai:
• Both the bride and groom must be over the age of eighteen. A court must provide exceptional permission if one or both of them are under the legal age to marry in the UAE.
• A spouse's age should not be more than two times that of the other. If they are, a judge's permission is required.
• Attendance by the spouse is required.
• Attendance is required by the bride's father or his proxy.
• There must be two Muslim males present as witnesses.
• For a Muslim woman to marry in Dubai, her legal guardian must agree.
• If the bride's father is deceased, her next closest male guardian must be present.
• People who are widowed or divorced must show documentation of their marital status.
• If a Muslim bride's father is not a Muslim, she must get a 'No Objection Certificate' from her UAE consulate or embassy.
• The marriage contract must be recorded in a UAE Sharia court for the union to be legally valid.
Dubai's requirements for Non-Muslim expatriates to get married
Non-Muslim expats in Dubai are allowed to marry and have their marriages recognised at their home countries' embassies or consulates. Christian expats can marry in one of Dubai's churches and have their wedding documented at the embassy or consulate.
For foreigners to marry in Dubai, they must satisfy the following requirements:
• Both the bride and groom must be over the age of eighteen.
• Two people should witness the wedding.
In addition, the embassy or church may impose additional criteria for getting married in Dubai. These are contingent on and may differ from one entity to the next. However, in most circumstances, the embassy and/or church will request additional documentation such as:
• Passport photocopies for the couple.
• Certificates of birth for the couple.
• Witnesses must show valid identification.
• Proof of divorce or a former spouse's death (where applicable).
So, before you start planning an expat wedding in Dubai, it is advisable to contact Marriage Professionals in Dubai to ensure you understand the process and criteria.
Who officiates the foreign marriage ceremony in Dubai ?
Marriages can be consummated in the UAE by both natives and expatriates.
Islamic marriage in Dubai
Muslim marriages for expatriates and locals in Dubai and other regions of the UAE are conducted according to Sharia law, which applies regardless of the couple's nationality. When it comes to Islamic weddings in Dubai,
• Both the bride and the groom are Muslims.
• The groom is a Muslim, whereas the bride is a member of Ahl Al-Kitaab (People of the Book).
• Sharia courts or approved marriage officials (Mazoons) designated by the Ministry of Justice conduct Islamic weddings in Dubai.
Muslim expats getting married in Dubai should bear the following in mind:
• A Muslim lady cannot marry a non-Muslim man unless he converts to Islam and produces proof of his conversion.
• In Dubai, Muslim men are permitted to marry non-Muslim women.
Non-Muslim expat marriage in Dubai
The nuptial formalities for expat weddings in Dubai, if both spouses are non-Muslims, take place at:
• The UAE has a consulate or embassy in the couple's home country.
• Depending on the couple's religion, a church or temple.
Even though you reside in Dubai, getting married, there is difficult, especially if you are an expat. If you still want to tie the knot in this charming city, be prepared to complete a lot of paperwork. Marriage Lawyers in Dubai can help you out a lot. Dubai Court Marriage skilled family and marital attorneys can help you in Dubai, Sharjah, Abu Dhabi, and other parts of the UAE emirates.
Read More: What are the documents required for LEI registration?