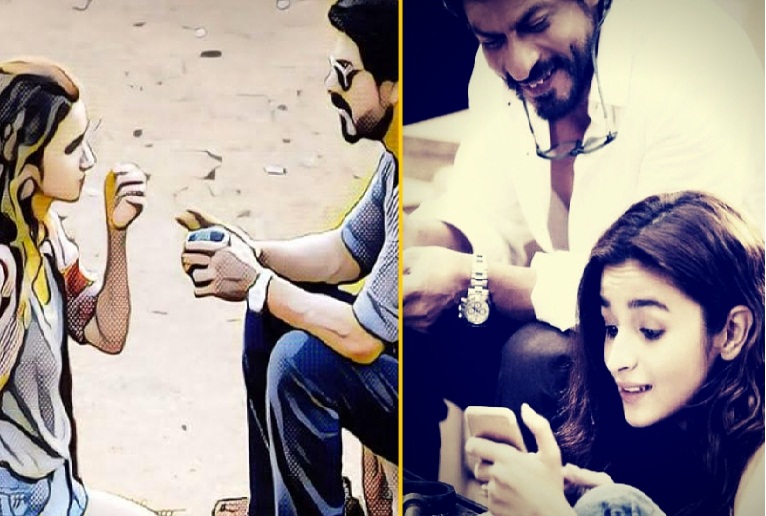 Nowadays, friends are on Facebook more than in real life and the most common group of users is Teenagers. Some are annoying, stupid, crazy, and unknown but still, they are your friend because of some peculiar habits. So let's talk about the Facebook friends we have.
#1.THE ONE WHO SPOKE ALWAYS
To gain your attention, this type of activity is mostly done.
#2. WHO LIKE YOUR POST ALWAYS
Your all post has a common like of a particular friend. This friend never misses your single post.
#3. WHO DOESN'T CARE ABOUT ANY POST
this type of friend never like any post but see your all post.
#4. WHO POSTS ALL POETRY AND SHAYARI
A heartbroken person, who is full of thoughts and always tells you about broken heart through posts
#5. ALWAYSSSSSS ONLINE
whenever you go online, he/she is there. Don't care about day and night.
#6. NEVER SHOW ONLINE
Maybe chat is turned off or coming online is very rare.
#7. ALL POSTS AND CAPTIONS WITH "#"
#Awesomeweather #missinghome …. it may be difficult for you to understand but they don't care about it.
#8. FORCE YOU TO LIKE AND COMMENT ON THEIR PIC.
You want to do it or not but they will do a request for doing this. And you have to do this.
#9. CANDY CRUSH REQUEST
always keep on sending this, if you love this game, you start hating it. And if you don't know, then you will kill them.
#10. LOVES CHATTING
Busy chatting always, a tab of Facebook is open. Your thumb is always on mobile
#11. LOVE TO UPDATE STATUS
Every hour or more, you get to know about the whole activities and problems of your friend through status.
#12. SHOW OFF TYPE FRIEND
he always posts pic of his new look, dress, car, and parties.
#13. ALWAYS CHECK-IN
most of the time when you want to meet them and their mobile is not reachable, you get to know them through check-in.
#14. SELFIE FAN
most of the or almost all pics are selfies.
#15. NATURE PHOTOGRAPHER
and sometimes they are really awesome.
#16. DON'T UPLOAD THEIR OWN PICS
Because of their own principle of not uploading pics.
#17. WHO POSTS PHOTOS OF GOD
they tell you to like this pic and good news will come in some time. God, please help this category… Seriously
#18. CHANGE RELATIONSHIP STATUS
sometimes in a relationship, sometimes complicated, sometimes single. God knows whether it's true or not.
#19. ACTIVATE AND DEACTIVATE
they activate and deactivate many times like log in or log out. Teenagers do it, especially when heartbroken or exams are arriving. Come on guys, it is not stopping you to become a scientist.
#20. NEWS REPORTER OR MR. GOOGLE
Update all the news or scandals especially. Kind of news reporter having information about all things.
Also Read More: 29 Indian State and Their Unique Traditional Dressing Style