India is a land of multitude culture and tradition and within the radius of 500 km the culture. It is amazing to see, that within the country there is a diversification of fashion and clothing which could be due to the weather condition and culture of the society. In Indian, we can explore different traditional dresses from different states.
Here we are introducing different types of Indian dresses from 29 Indian states
Andhra Pradesh
Andhra Pradesh Women wear the traditional dresses are Sari and Blouse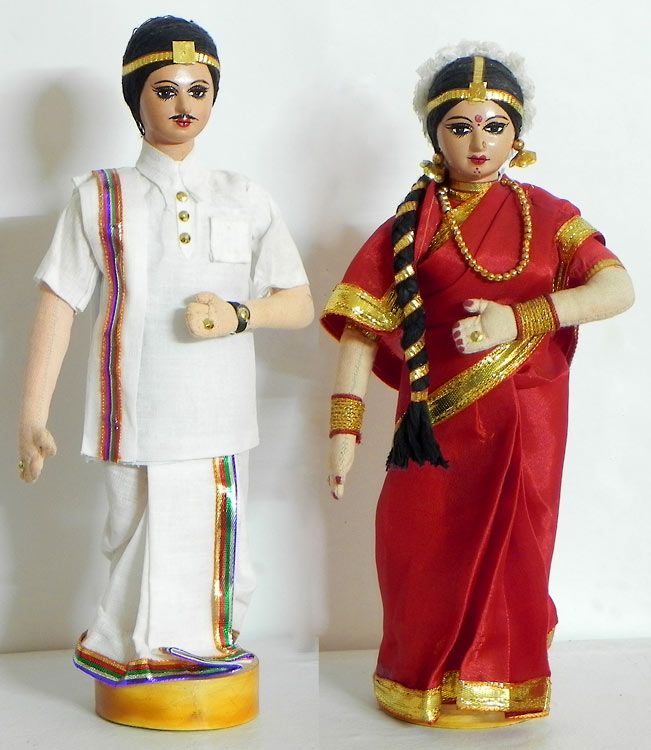 Arunachal Pradesh
Arunachal Pradesh is the land of Diversity with over 26 tribes, Some favourites amongst all dresses include shawls, lungis, wraps and skirts. People who fall in love at first sight with colours and cultural diversity are the ones to enjoy this place the most.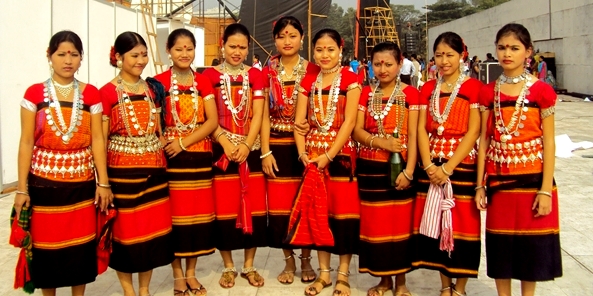 Assam
The culture of Assam is traditionally a hybrid one, developed due to cultural assimilation of different ethno-cultural groups under various politico-economic systems in different periods of history.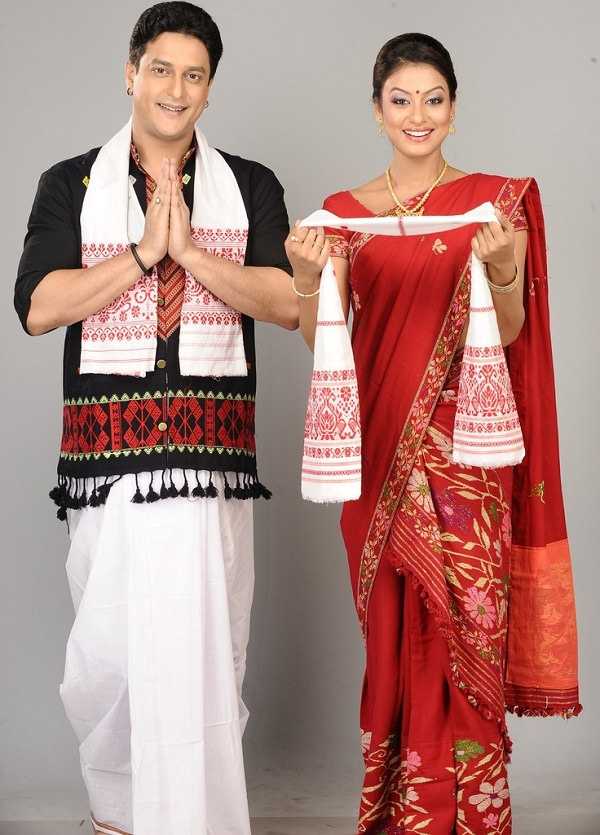 Bihar
In Bihar, most of the people live in rural areas and not interested in wearing the newly advent modern costumes. Chhath Puja is the main festival in Bihar and celebrates it in large scale. During the festival period, the people of Bihar wear their traditional dresses and pray to God.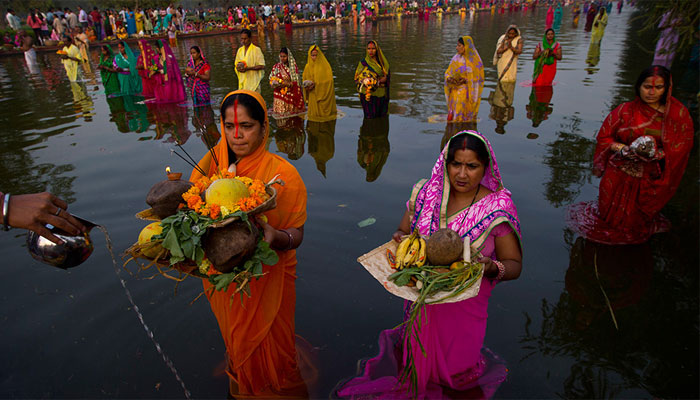 Chhattisgarh
The women of Chhattisgarh are known for wearing a saree known as the 'Lugda' in a Kacchhora style along with the blouse that is known as the 'Polkha'. The lugdas can be found in one of three natural fabrics viz. linen, silk and cotton. These saress are often dyed in light, vibrant colors.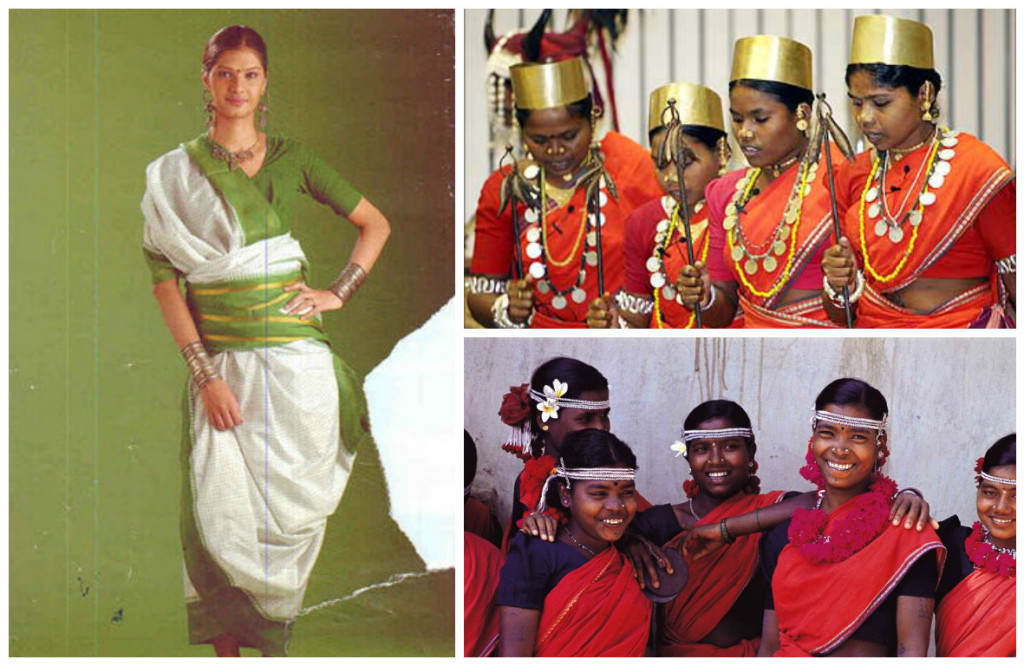 Goa
Goan Catholics have unique culture, which is a mixture of Indian and Portuguese cultures. Portuguese came to Goa in 1510, and people of Goa adopted the culture of Portuguese but also kept following their traditions, customs and Hindu caste system. The Indo-Latin culture became famous for their outstanding clothing as well.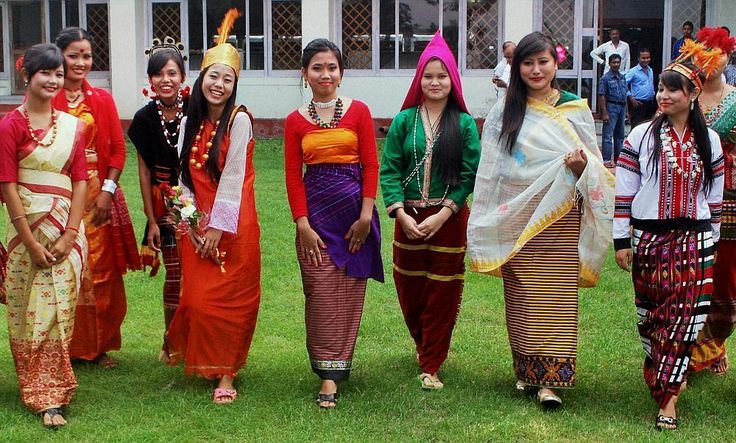 Gujarat
The traditional Gujarati dresses for men include kediyu or kurta on the top and dhoti or chorno at the bottom. Women in Gujarat wear sarees or chaniya choli. Recently, they have started wearing salwar kameez as well.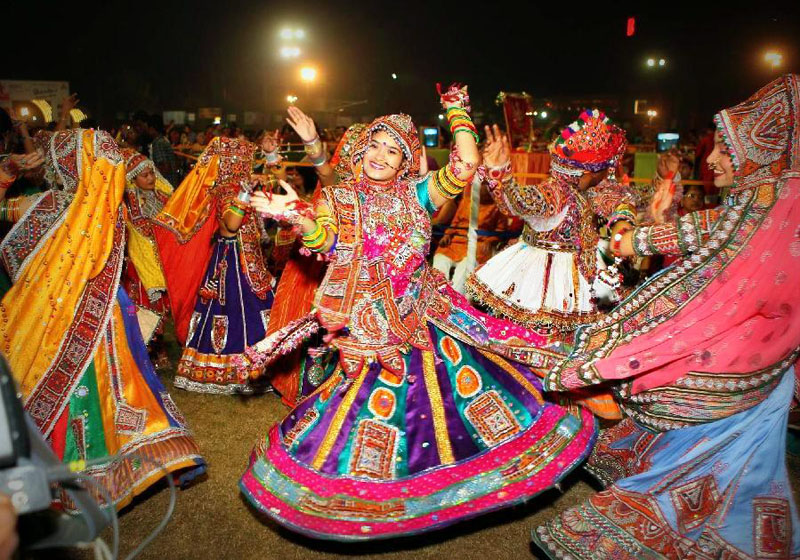 Haryana
Their clothing is practical and straightforward. Men wear dhoti kurtas and women wear kurta lehenga. Communities wear their attires in a different manner. While men are usually found wearing white, women of different castes were vivid, colourful attires.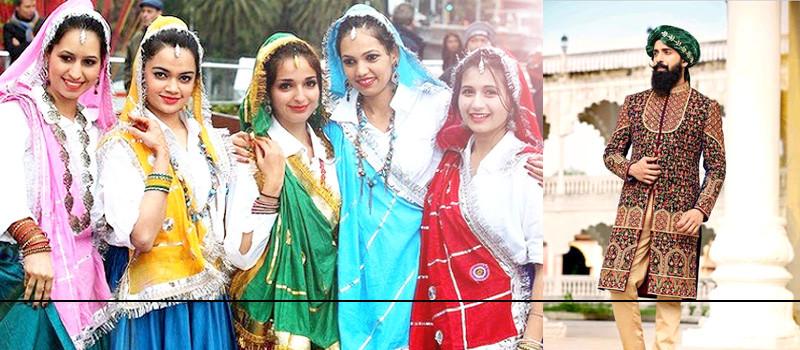 Himachal Pradesh
The handloom has risen to become the cultural identity of Himachal Pradesh.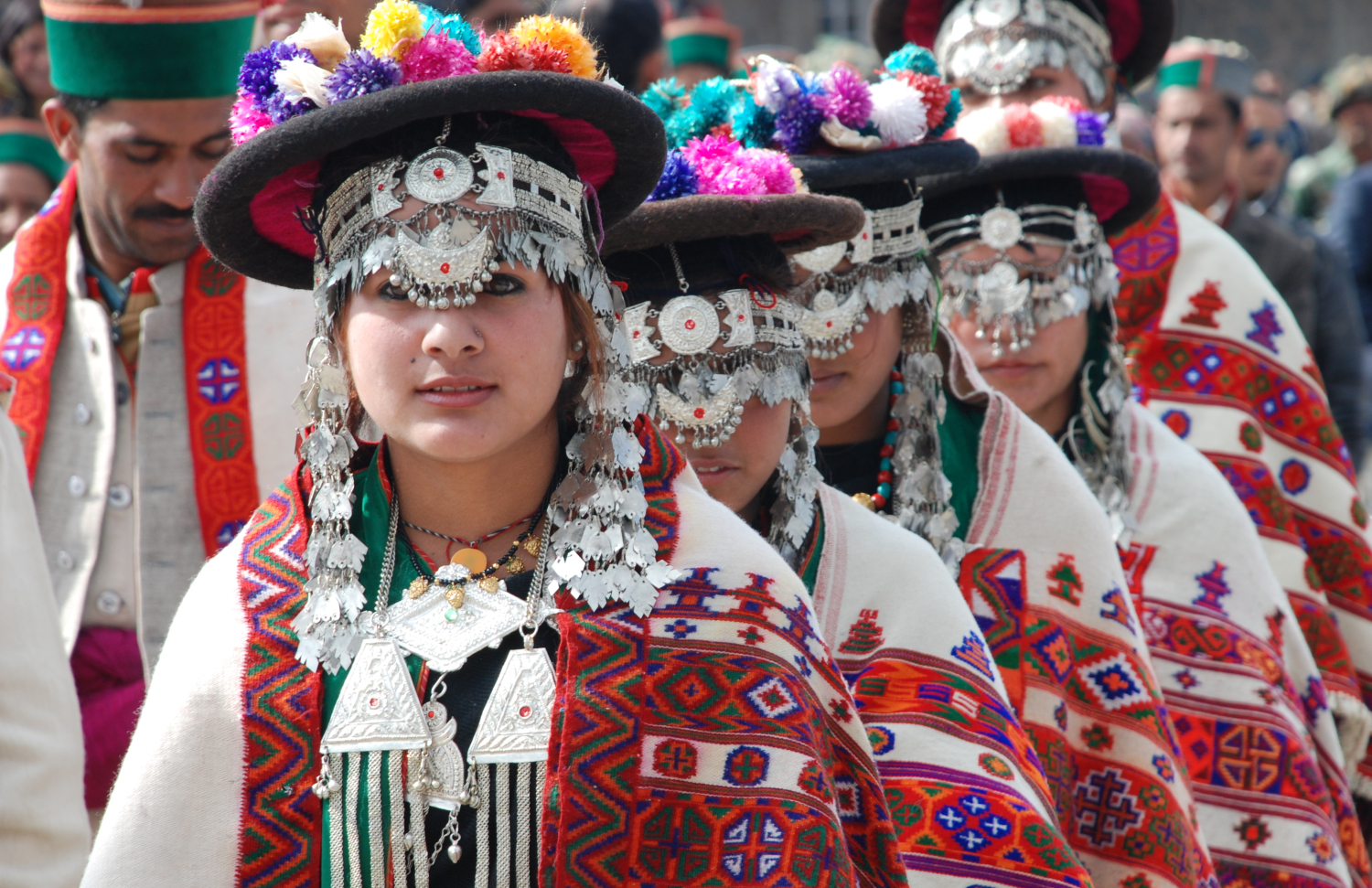 Jammu & Kashmir
Costumes of Jammu and Kashmir are well known for their embroidery and intricate designs, which reflects the richness of the culture and landscape of the region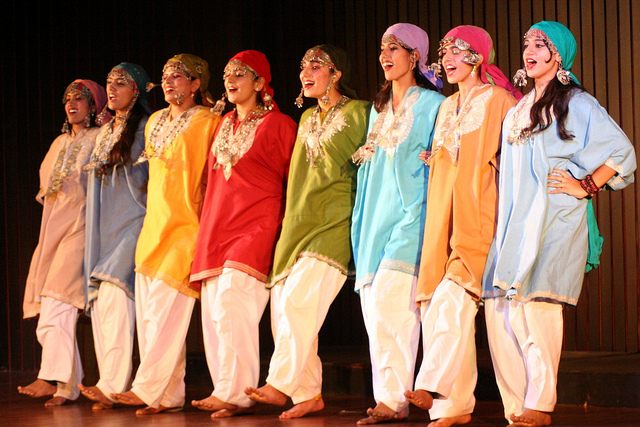 Jharkhand
Females can be seen wearing colorful, designed and well-maintained sarees. Women who belong to high-class background can go for dazzling collections of saris with a number of styles. Tussar silk sarees are made in Jharkhand, known for their elegancy and unique look. Tribal women wear Parthan and Panchi.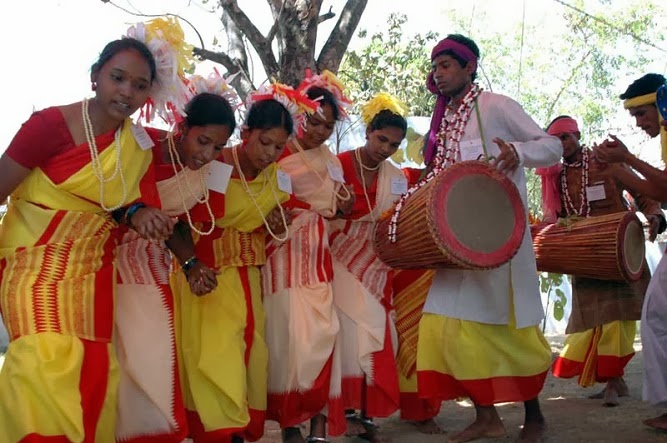 Karnataka
Yakshagana, a classical folk play, is one of the major theatrical forms of coastal Karnataka. Contemporary theater culture in Karnataka is one of the most vibrant in India.
Kerala
The culture of Kerala is a synthesis of Aryan and Dravidian cultures, developed and mixed for centuries, under influences from other parts of India and abroad.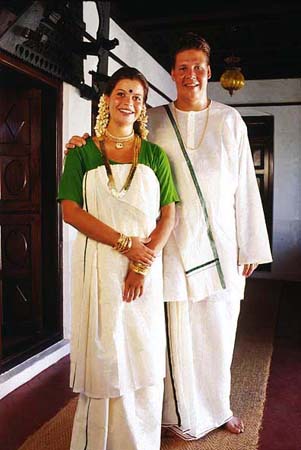 Madhya Pradesh
The people of Madhya Pradesh are said to follow the highest flavors of culture and tradition.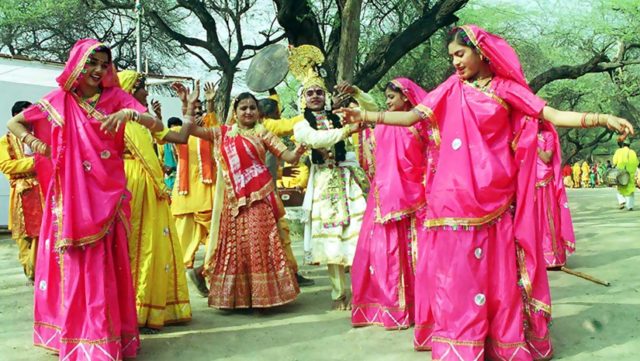 Maharashtra
Marathi saints of Varakari religious movement which includes saints like Dnyaneshwar, Namdev, Chokhamela, Eknath and Tukaram which forms the one of base of culture of Maharashtra or Marathi culture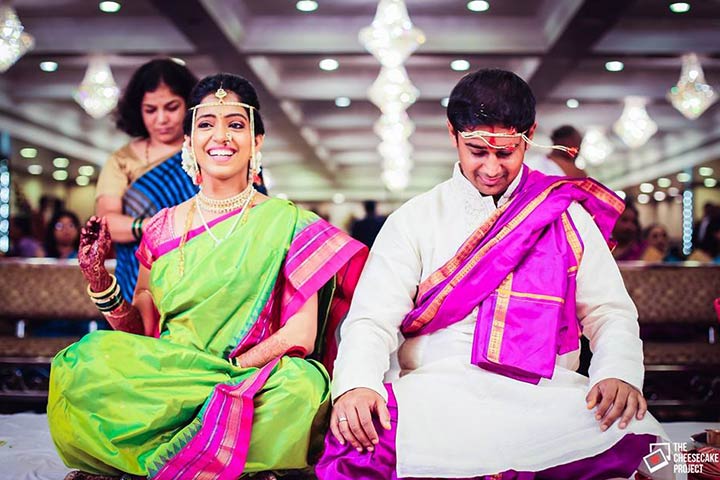 Manipur
Manipur "The Jewelled Land" is one of the seven sisters' states of north eastern India. The state is blessed with scenic beauty of hills and valleys and also with the heritage of handloom and weaving. The traditional costumes of north eastern India are known for their colourful and vibrant attire. And Manipuri costumes hold no exception in standing out for their dynamic trends of clothing.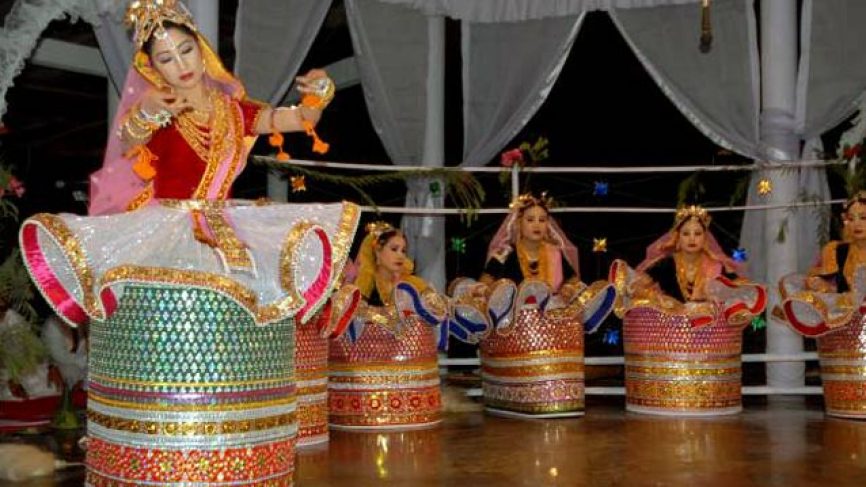 Meghalaya
The state has a very peaceful atmosphere and a serene environment to offer and is home to a number of tribes such as Garo, Khasi and Jaintia.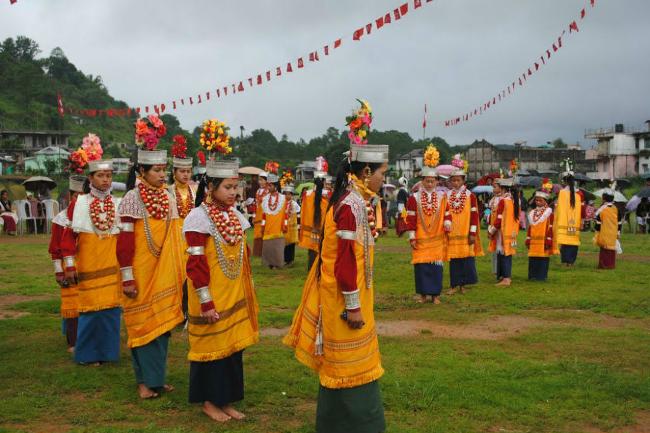 Mizoram
It is rightly said that your culture is your brand and the people of the state of Mizoram take this saying too seriously with the kind of contribution they have made over the years in keeping the culture of their state alive via means of their dresses.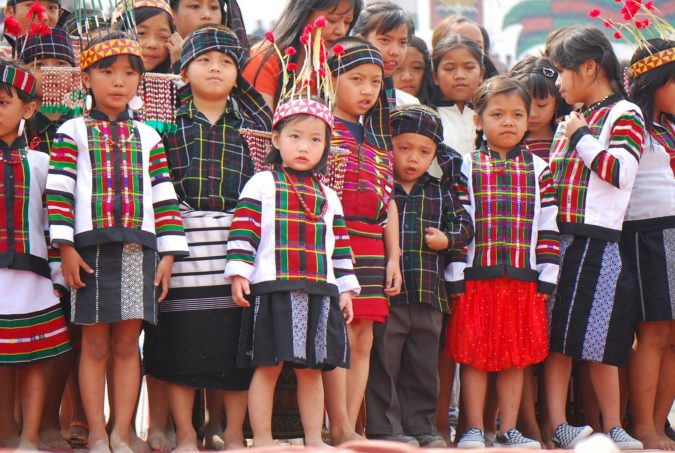 Nagaland
The tribes have similar cultures and traditions, and form the majority ethnic group in the Indian state of Nagaland, with significant population in Arunachal Pradesh and in Assam.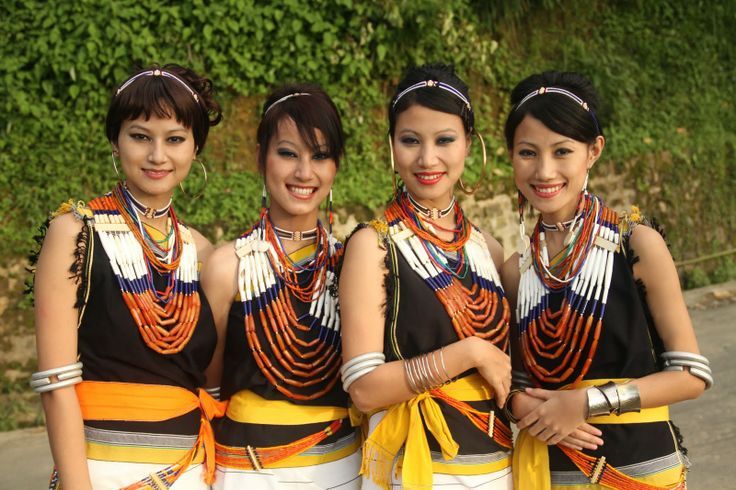 Odisha
Odisha has had a continuous tradition of dharmic religions especially Hinduism, Buddhism and Jainism.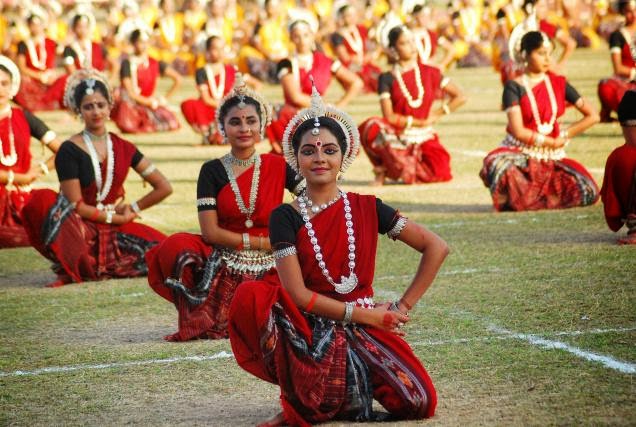 Punjab
the Punjabi suit is the traditional dress of women in the Punjab region. It is made up of a kurta or kameez and a straight cut salwar.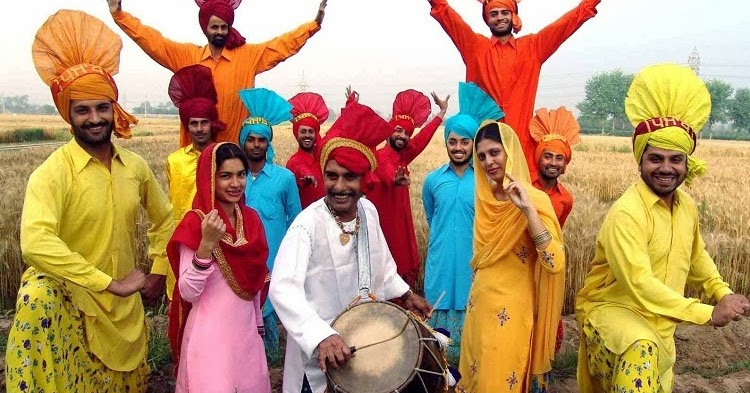 Rajasthan
In Rajasthan Women wear Ghaghra Choli and Borla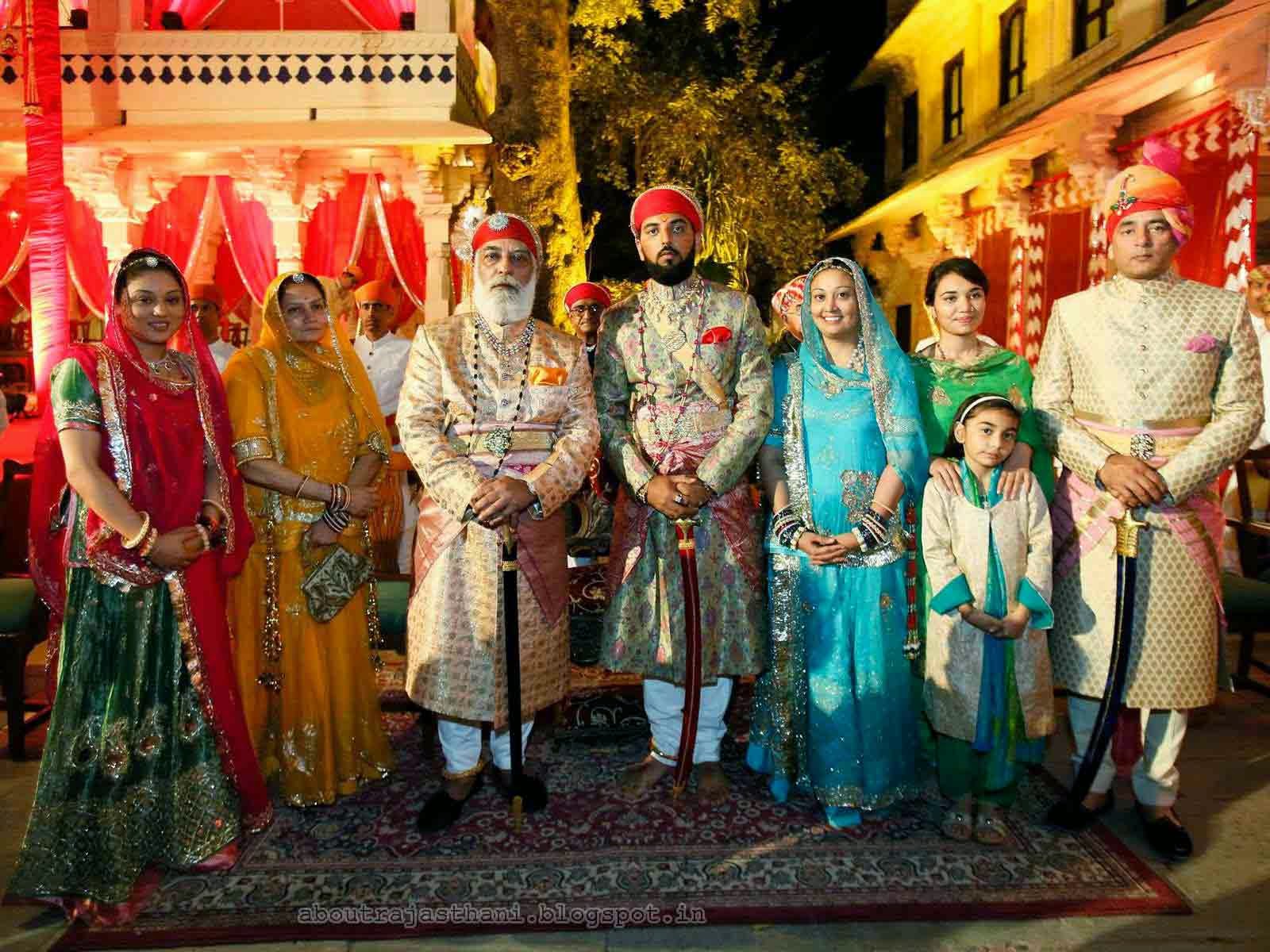 Sikkim
The People of Sikkim consist of three ethnic groups, that is, Lepcha, Bhutia and Nepali.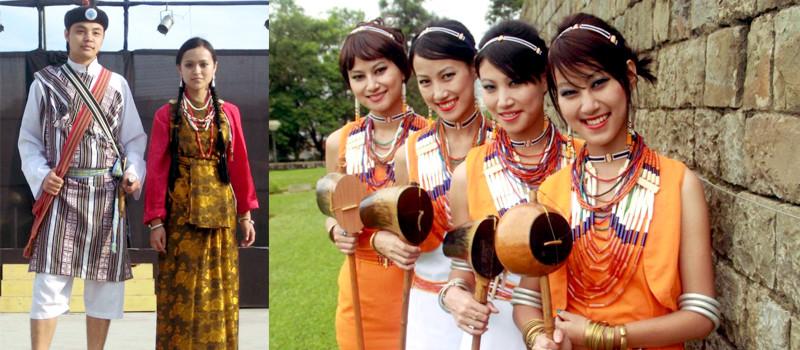 Tamil Nadu
The temples, rich culture of Tamil Nadu are well respected by all Indians. Especially Tamilians give respect to wear their traditional dresses. The traditional dress of Men in Tamil Nadu is Lungi. They also called Dhoti with Angavastram and a shirt. The women wear traditional sari and blouse. The dress of Tamil Nadu People admired and liked by everyone.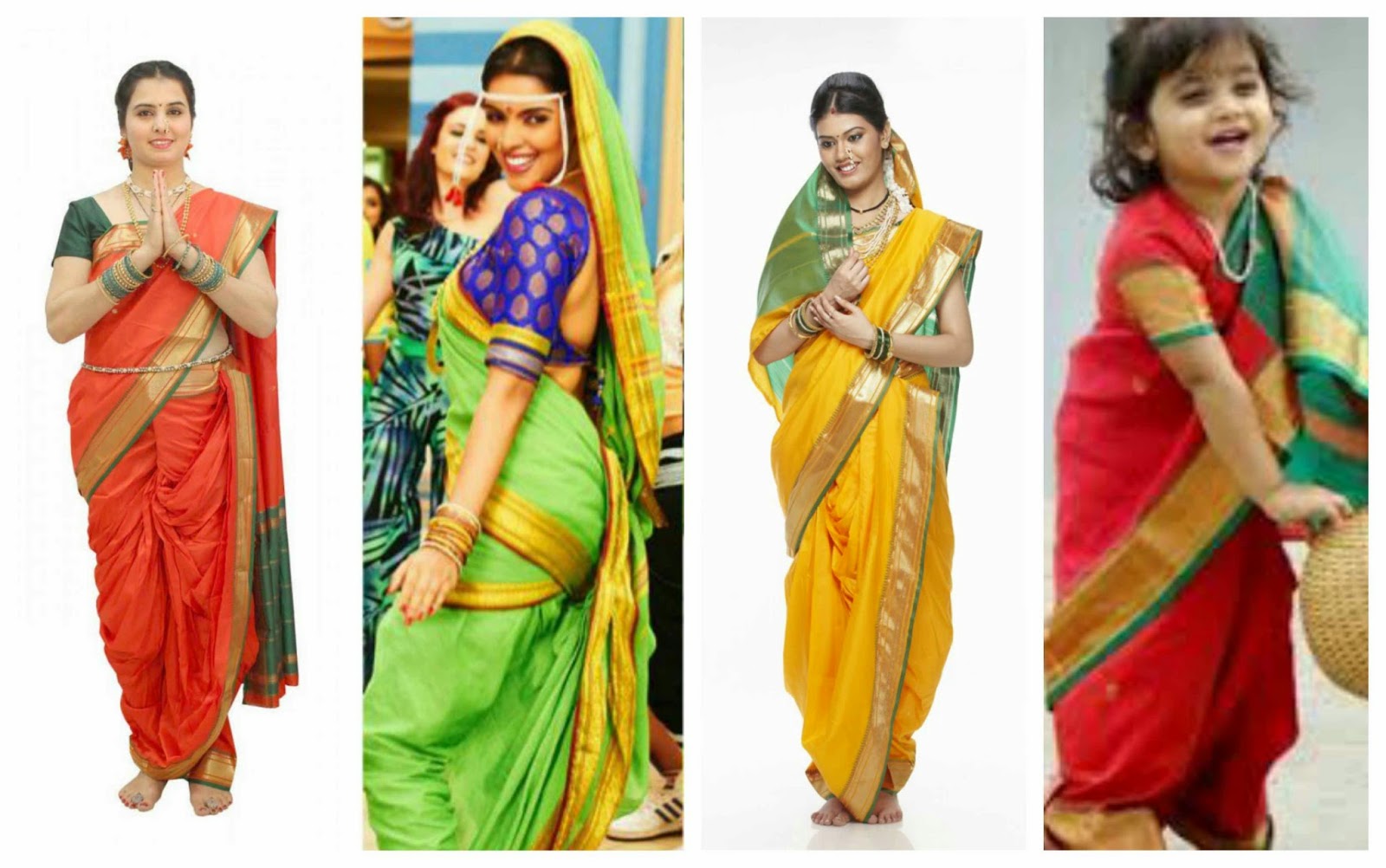 Telangana
Telangana besides being India's youngest state has a legacy of about 5000 years, the state of Telangana is the representative of the Deccan Plateau and its heritage from times immemorial.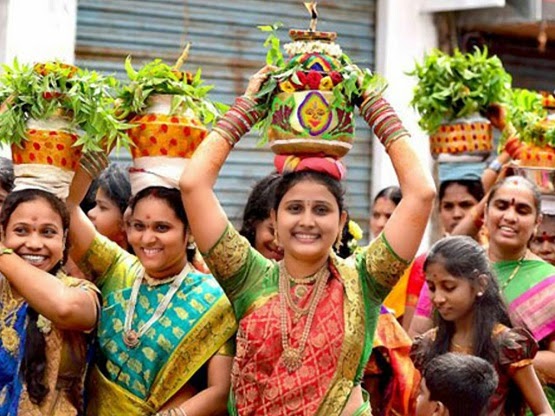 Tripura
Tripura has several diverse ethno-linguistic groups, which has given rise to a composite culture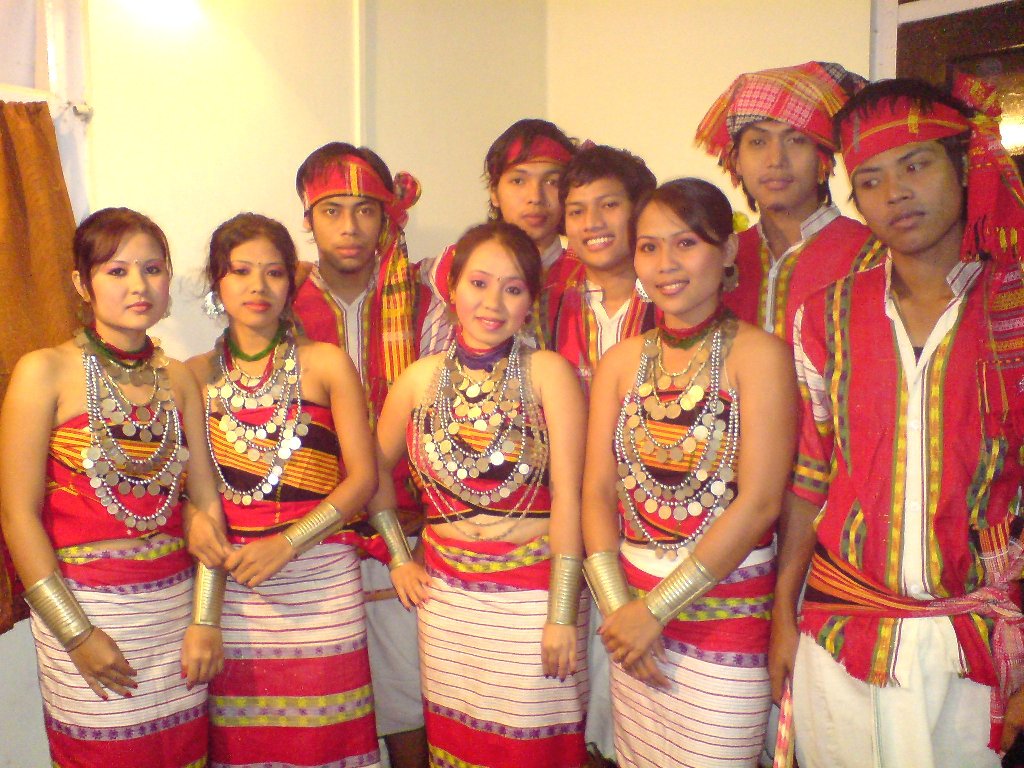 Uttar Pradesh
The people of Uttar Pradesh wear a variety of native- and Western-style dress. Traditional styles of dress include colourful draped garments – such as sari for women and dhoti or lungi for men – and tailored clothes such as salwar kameez for women and kurta-pyjama for men.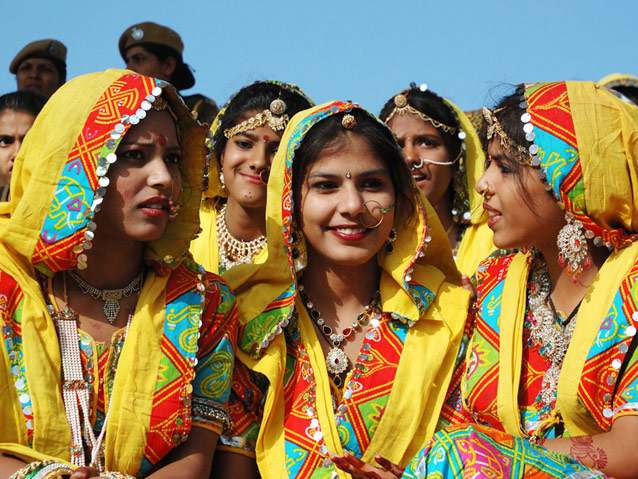 Uttarakhand
The Garhwali culture can be primarily distinguished by the Garhwali language. Kumaoni people have their own Kumaoni language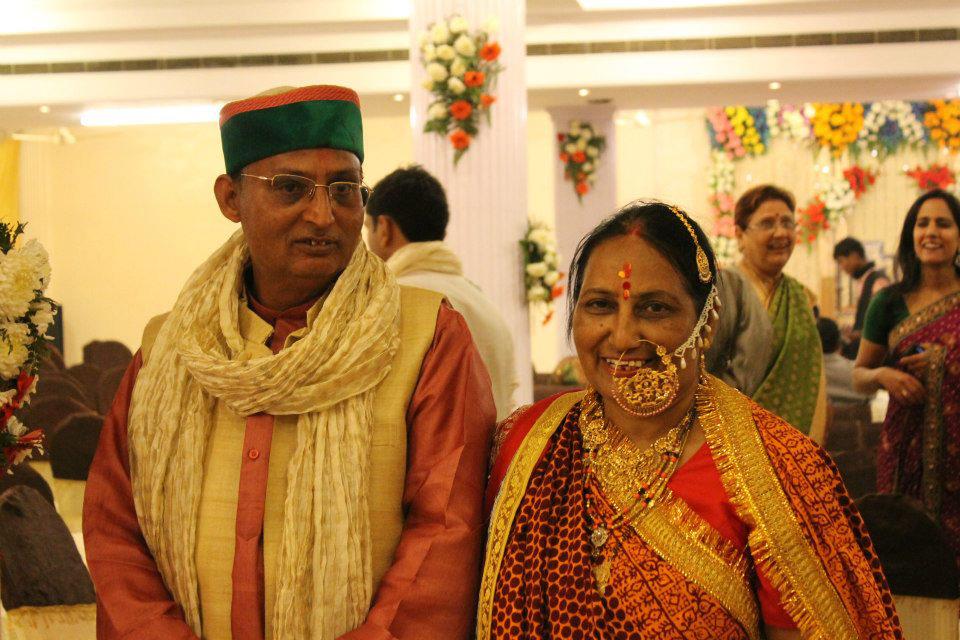 West Bengal
This legacy is the common heritage of both present-day West Bengal and Bangladesh where these traditional methods of curating beautiful weaves exist in curious harmony with the modern-day synonymity of the 'fashionable' with the western-wear. Presenting below are some of the traditional costumes of Bengal that would top the list of every collector and fashion and art enthusiasts: