In practically every city across the US, on Friday and Saturday nights, you don't have to look far to see the crowds standing in line waiting to get into the nightclubs to party the night away. All have IDs in hand, because, let's face it, the majority of clientele in the majority of nightclubs is close enough to the age threshold for the staff on the door to need to check.
We can all agree that clubbing is something everyone grows out of at some point. The more contentious question is exactly when that point comes about. Several surveys have asked the question on both sides of the Atlantic, and the responses have ranged from "If you're still clubbing at 25, something is wrong with your life," to "clubbing at 37 is tragic" – the implication being that clubbing at 36 is perfectly fine.
Obviously, there are no hard and fast rules, and some people continue to enjoy clubbing into their 40s and 50s. Still, something is off-kilter if the only reason you know any of the other people on the dance floor is that you went to school with their parents 30-odd years ago.
The general consensus is that nightclubs are best left to the 20-somethings. But that doesn't mean that turning 30 means cups of cocoa in front of the TV every Saturday night. In fact, outgrowing the nightclubs is just an opportunity to try some alternative nights out, more fitting for mature, sophisticated adults.
Go to a classic rock gig while you can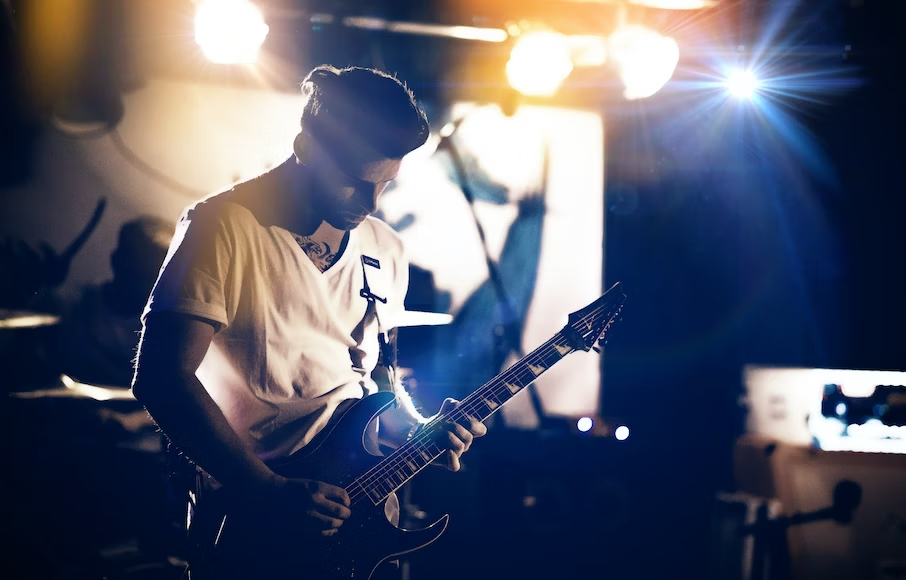 For a gradual transition, why not switch from the trance and techno of the nightclub to some classic guitar rock, live on stage? The great thing about great rock stars is they tend to keep touring regardless of age. When Steven Tyler – surely the benchmark to which all "embarrassing granddads" should aspire – is still prepared to march around on stage with no shirt on at 74, then the age of the audience members is the last thing on anyone's mind.
In all seriousness, though, Aerosmith is just one of a dozen or so iconic rock bands that are touring for what could be the last time. As the sad loss of Charlie Watts showed, not even the Rolling Stones can go on forever, so if a rock legend is playing in your home city, grab a ticket and become part of history.
Stay out till the small hours on a casino night
If you're a night owl, part of the attraction of clubbing is probably the fact that they stay open till 3 AM and sometimes beyond. If a night out at a bar where they start turning off lights and looking at watches at 11:30 leaves you wanting more, a casino night could be just the thing.
Casinos have always been a popular choice for a sophisticated night in luxurious surroundings, and it's a great excuse to get dressed up in style. If you're not familiar with casino games, spend some time online practicing a few so you know what to do. Also, don't just play slots, especially if you have a limited bankroll.
Try table games like baccarat, sic bo, and blackjack, they don't have huge jackpots but they pay out roughly even money so you won't spend out in 10 minutes flat. There are plenty of online casinos with live sic-bo and other table games available to US casino gamers, where you can learn the basics before playing them in real life.
Become a culture vulture
If you liked the idea of the rock concert but there's nobody that appeals to playing nearby or the prices are too outrageous, this idea could hit the spot. Every town and city has some sort of live entertainment going on. It might be amateur or professional and could be a play or music or comedy, or even opera.
Local theaters need all the support they can get. Most are still struggling to recover from the closures in 2020/21, and sadly, there are plenty that have been standing idle ever since. The best way to support a show is to buy a ticket and get along to see it. It's a wonderful way to broaden your horizons, so why not just head to your local theater box office and buy a couple of tickets for whatever is on at the weekend? Go on, channel that spirit of adventure and have a cultural trip into the unknown!
Also Read More:- How to Avoid Scams and Fraud in Online Slot Games