Over the past few decades, anime has been widely present in pop culture. Originating in Japan, anime are adaptations of Manga (Japanese comics) into TV shows, cartoons, movies, and even video games. There are also tons of merchandise made out of anime franchises, and these range from action toy figures, shirts, pillows, costumes, and more.
Anime is not just popular among the young crowd, it also has a huge fan base among adults as well. Many of them are capable of capturing audiences across many generations, and the number of fans is still growing as the years go by.
In the anime community, a fan is usually called an "Otaku." It describes a person who is a hardcore fan of Anime shows or Manga. Events like cosplaying are usually associated with Otakus and anime fandoms.
With the growth of the Manga industry, anime has also crossed over to the gaming industry. In a way, fans would agree that this is a natural adaptation of the thing. The premise and characters of Anime and Mangas all fit well in the video gaming industry. Fans don't just play to enjoy the game itself, but they are also experiencing an Anime show and Manga unfolding right at their fingertips.
Decades ago, Mangas were used as source materials for Anime shows and films. Today, however, it could be the other way around. Some Anime-themed games are now being used as inspiration or source material for Mangas. This is because most Anime games also have a storyline of their own, and Manga creators can use it to expand a whole line of comic series from it.
Since the trend and hype are still going strong for Anime content, we have decided to list down the top and hottest free-to-play Anime Games in 2020 that you can play on PC for free! Some of these games are based on the Manga series, but there are new anime games that are original creations by its game developers as well.
1. Dragon Ball Legends
Dragon Ball Legends is a Gacha-based game coupled with light RPG. Players can play in story mode or online PvP multiplayer mode. Instead of searching and collecting Dragon Balls, players will be collecting all their favorite Dragon Ball characters from the classic anime. The game is pretty simple with its tap and swipe mechanics. You can take on players from different parts of the world in a real-time strategy (RTS) 1-on-1 card battle.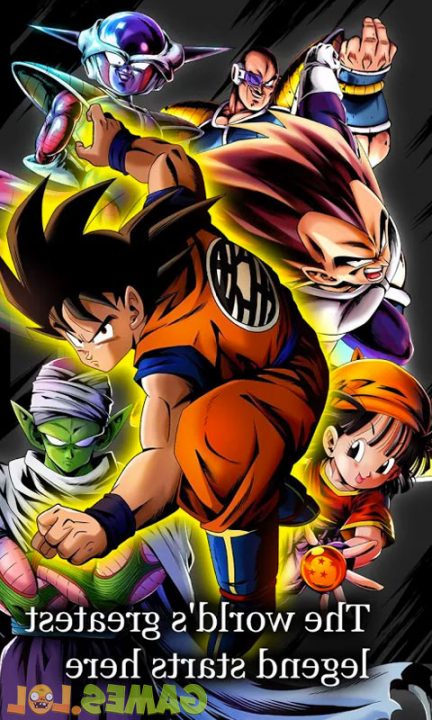 2. One Piece Treasure Cruise
One Piece Treasure Cruise is a free-to-play turn-based RPG game set in the One Piece universe. It retells the fascinating story of the classic manga, One Piece. Basically, you lead the crew of "Going Merry" and embark on a journey in search of the true legendary One Piece. The game has more than 2,000 different characters and you can create a lineup of your favorites to form the perfect Pirate Crew!
3. Naruto x Boruto Ninja Voltage
All your favorite characters from the famous manga anime series, Naruto Shippuden and Boruto: Naruto Next Generations, have gathered in the world of Naruto x Boruto: Ninja Voltage game!
This is an action game that features fortress defense combat. Players build and fortify their own village, grow resources, and defend their stronghold from enemy attacks. Players can also create their own ninja clan, then train these ninjas and be an awesome Kage.
4. The Alchemist Code
Master the forbidden art of Alchemy in this turn-based RPG that features tactical combat in The Alchemist Code. In this game, you command strategic units in turn-based combat while taking on challenging and thrilling missions in a dare to change the world's awful fate. The game has more than 50 beautifully crafted heroes to summon with an extensive selection of job classes, abilities, and outfits.
5. Gaia Odyssey
Gaia Odyssey is a 3D action-adventure RPG where your only task is to save an entire kingdom. Players will be completing all sorts of challenges and quests as the gifted warrior. Enjoy a classic PvP experience in diverse dungeons and meet bizarre races of ferocious beasts. The game offers magnificent scenes and alluring effects that give a magical gaming experience like no other.
6. Arknights
Arknights is the ideal combination of captivating role-playing and strategy-based game mixed with Gacha mechanics. It features well-animated 3D models and delightful hand-drawn 2D visuals.
Players will summon various Operators or Heroes to fill their squad and train them to fight the good fight against different enemies. The character pool is diverse and each hero possesses a variety of skills and abilities. How the battle turns out will depend entirely on your tactics, strategy, and the team of operators that you brought together.
7. Azur Lane
From the creators of Arknights, Azur Lane is another great fantasy RPG that was also turned into manga and anime. In this Gacha RPG, you will command a fleet of heroes by collecting anthropomorphic girls that turn into warships. The game is set in an alternate universe with its own version of what seems to be World War II.
8. Blade & Soul: Revolution
Blade & Soul: Revolution is a combat-based MMORPG that tells the tale of perennial retribution and otherworldly adventure that focuses on Asian mythology. Instead of a brutal exchange of punches, kicks, and whatnot, the combat mechanics of the game uses dignified martial arts where timely counters and combos are vital. Blade & Soul: Revolution features tons of amazing cutscenes that will immerse you deeply into its story.
9. Honkai Impact 3
Honkai Impact 3 also scored its own anime adaptation after the success of its release. It is another Gacha-based RPG with an upgraded hack and slash combat. In this game, you will lead a group of girls to fight beasts and other threats to humankind.
The game features consistent seasonal events that keep the game fresh for players. Aside from the great visual and generous Gacha system, Honkai Impact has a diverse selection of characters with different personalities, abilities, and powers.
10. Genshin Impact
Genshin Impact is another fantasy action-adventure RPG brought by the same creators of Honkai Impact. This is the newest anime game that players around the world are buzzing about. In Genshin Impact, players will explore a whole new world in search of a lost twin sibling.
Set in a distant planet ruled by The Seven Gods of the elements, players traverse a magical land to unravel mysteries and fight against fearsome monsters along the way. The selling point of this game is its vibrant graphics, captivating landscapes, and alluring characters. It also offers an open-world experience and dynamic combat system that makes it popular among gamers.
If you want to gain access to these top 10 anime games and play them on PC for free, Games.LOL is the best resource you have. It has a wide catalog of free anime games that are optimized for PC play. Discover and download more anime games like these for your PC on the Games.LOL website!
Author's Bio Jonathan J Kingston is a video game enthusiast, gamer, and a veteran video game news writer for Games.lol. He spends his free time hunting for free game sites and testing their reliability.