The last fifteen years have seen the animation industry undergo huge upheavals, from the titanic union of old-school giant Disney with beloved game-changer Pixar, to the rise to international and Oscar-winning glory of the extraordinary Studio Ghibli (and its imminent dissolution), to the massive leap in quality made by the likes of DreamWorks and other up-and-comers. All these factors combine to provide a mainstream and arthouse filmmaking landscape that's friendlier toward a more diverse range of animation styles and subjects than ever before. The sheer breadth of choice we have, and the extremely subjective nature of the beast (one viewer's pretty is another viewer's twee) means that we're fully confident that this ranking will inspire its fair share of rage/accusations of bias as well.
So here's a look at the list of 7 best animated movies of all time:
7. The Iron Giant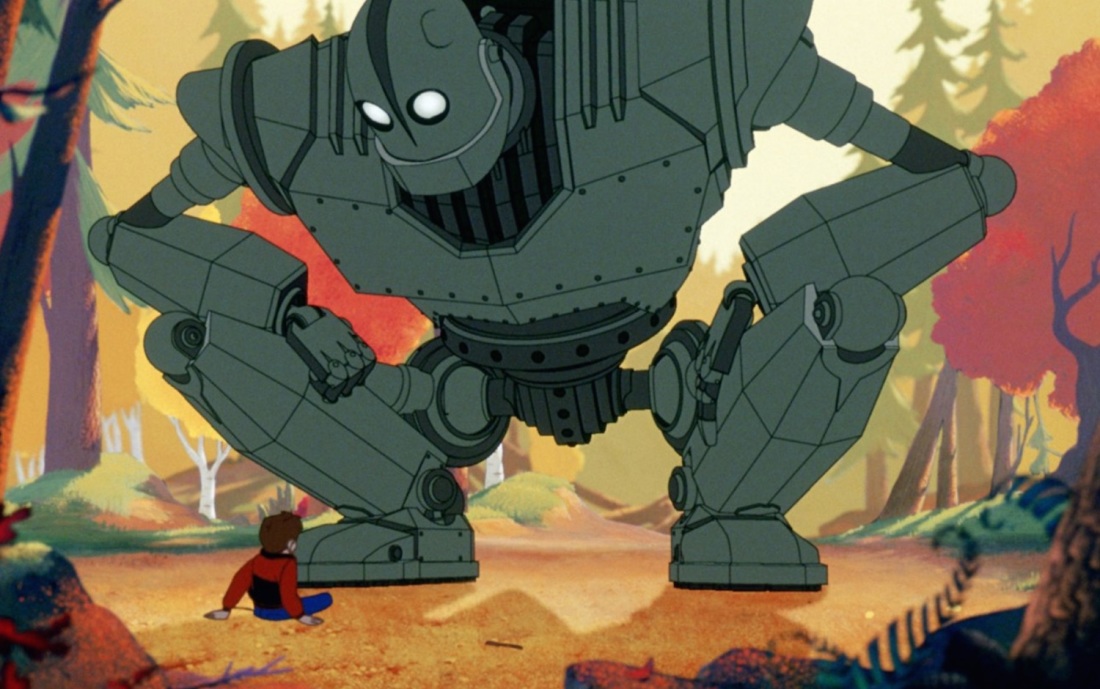 In this animated movie adaptation of Ted Hughes' Cold War fable, a giant alien robot (Vin Diesel) crash-lands near the small town of Rockwell, Maine, in 1957. Exploring the area, a local 9-year-old boy, Hogarth, discovers the robot, and soon forms an unlikely friendship with him. When a paranoid government agent, Kent Mansley, becomes determined to destroy the robot, Hogarth and beatnik Dean McCoppin (Harry Connick Jr.) must do what they can to save the misunderstood machine.
6. Finding Nemo
Marlin (Albert Brooks), a clown fish, is overly cautious with his son, Nemo (Alexander Gould), who has a foreshortened fin. When Nemo swims too close to the surface to prove himself, he is caught by a diver, and horrified Marlin must set out to find him. A blue reef fish named Dory (Ellen DeGeneres) — who has a really short memory — joins Marlin and complicates the encounters with sharks, jellyfish, and a host of ocean dangers. Meanwhile, Nemo plots his escape from a dentist's fish tank.
5. UP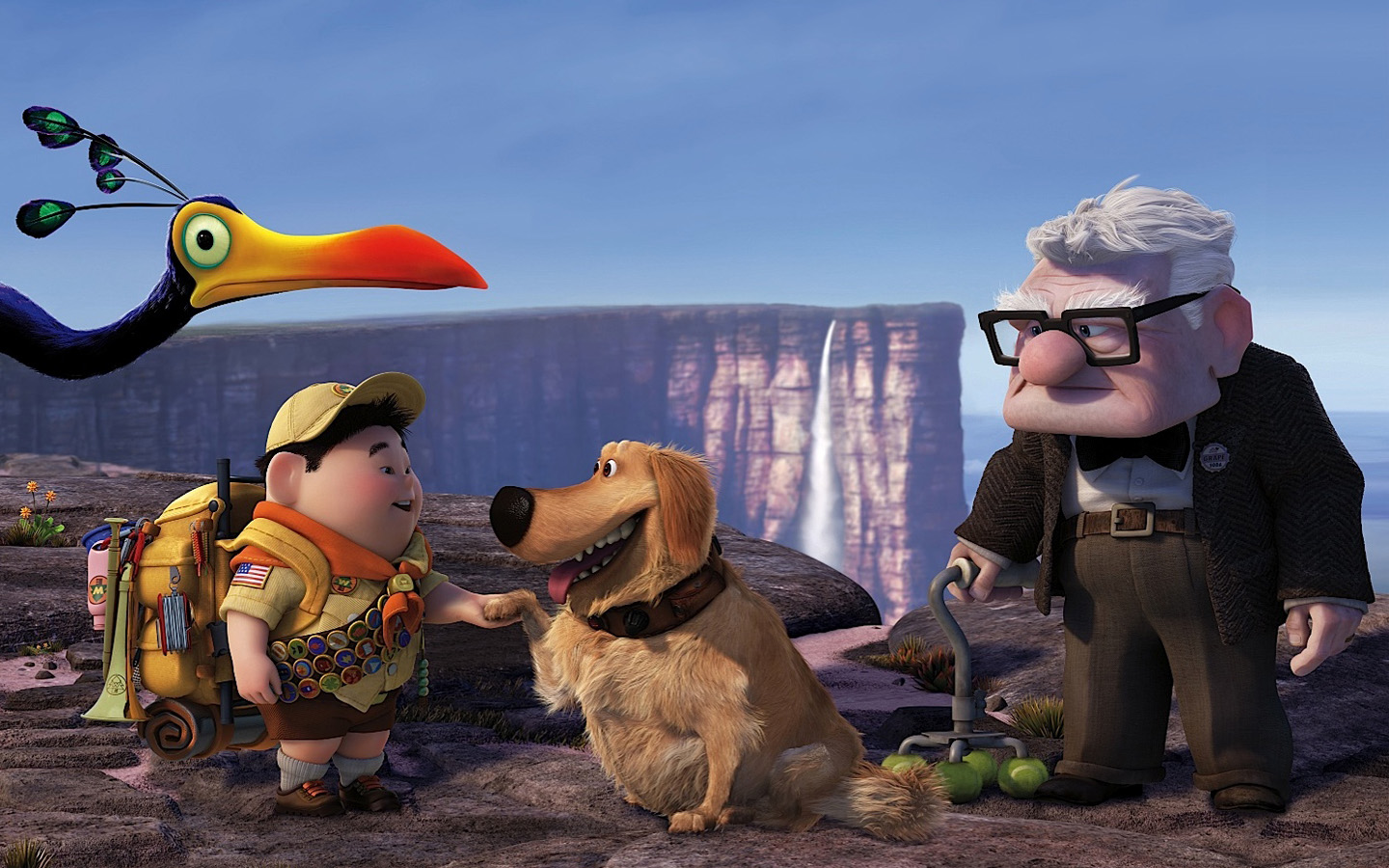 Carl Fredricksen (Ed Asner), a 78-year-old balloon salesman, is about to fulfill a lifelong dream. Tying thousands of balloons to his house, he flies away to the South American wilderness. But curmudgeonly Carl's worst nightmare comes true when he discovers a little boy named Russell is a stowaway aboard the balloon-powered house.
4. Snow White And The Seven Dwarfs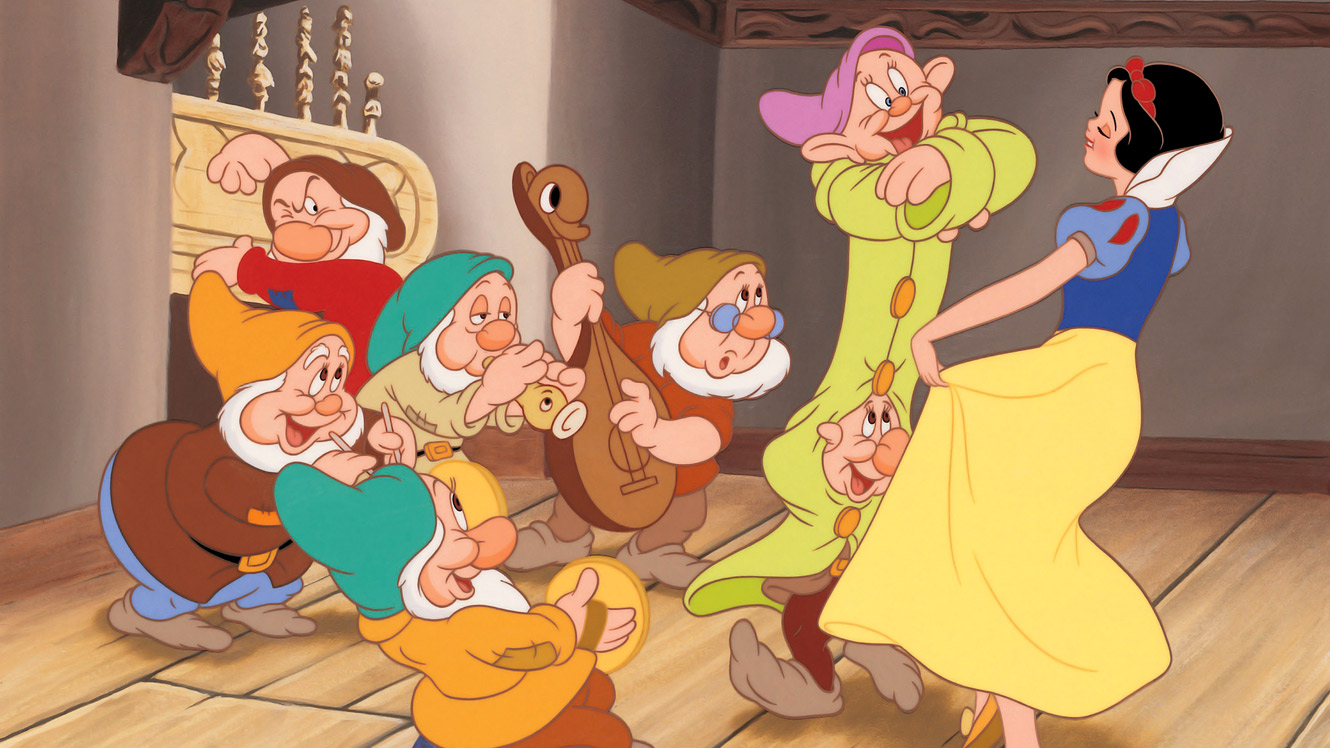 The Grimm fairy tale gets a Technicolor treatment in Disney's first animated feature. Jealous of Snow White's beauty, the wicked queen orders the murder of her innocent stepdaughter, but later discovers that Snow White is still alive and hiding in a cottage with seven friendly little miners. Disguising herself as a hag, the queen brings a poisoned apple to Snow White, who falls into a death-like sleep that can be broken only by a kiss from the prince.
3. Toy Story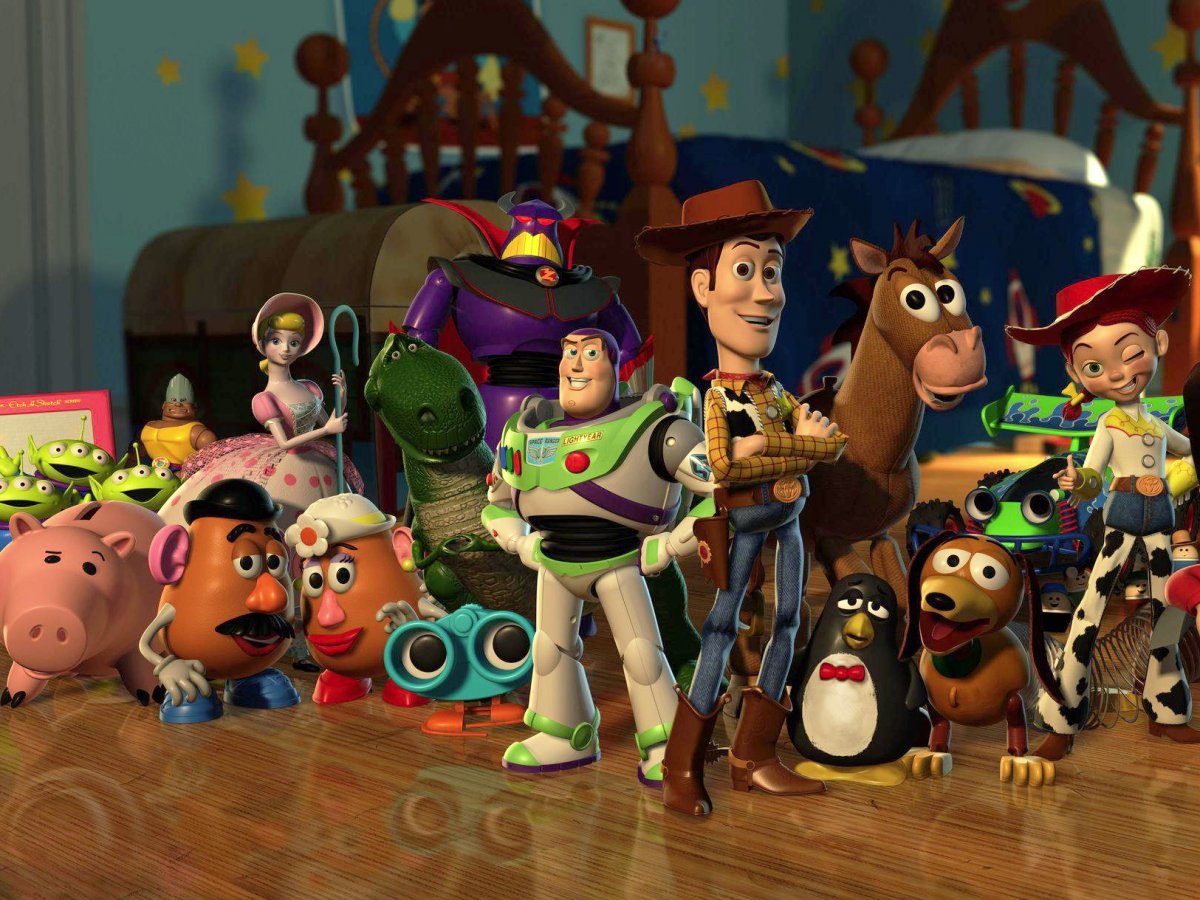 Woody (Tom Hanks), a good-hearted cowboy doll who belongs to a young boy named Andy (John Morris), sees his position as Andy's favorite toy jeopardized when his parents buy him a Buzz Lightyear (Tim Allen) action figure. Even worse, the arrogant Buzz thinks he's a real spaceman on a mission to return to his home planet. When Andy's family moves to a new house, Woody and Buzz must escape the clutches of maladjusted neighbor Sid Phillips (Erik von Detten) and reunite with their boy.
2. Your Name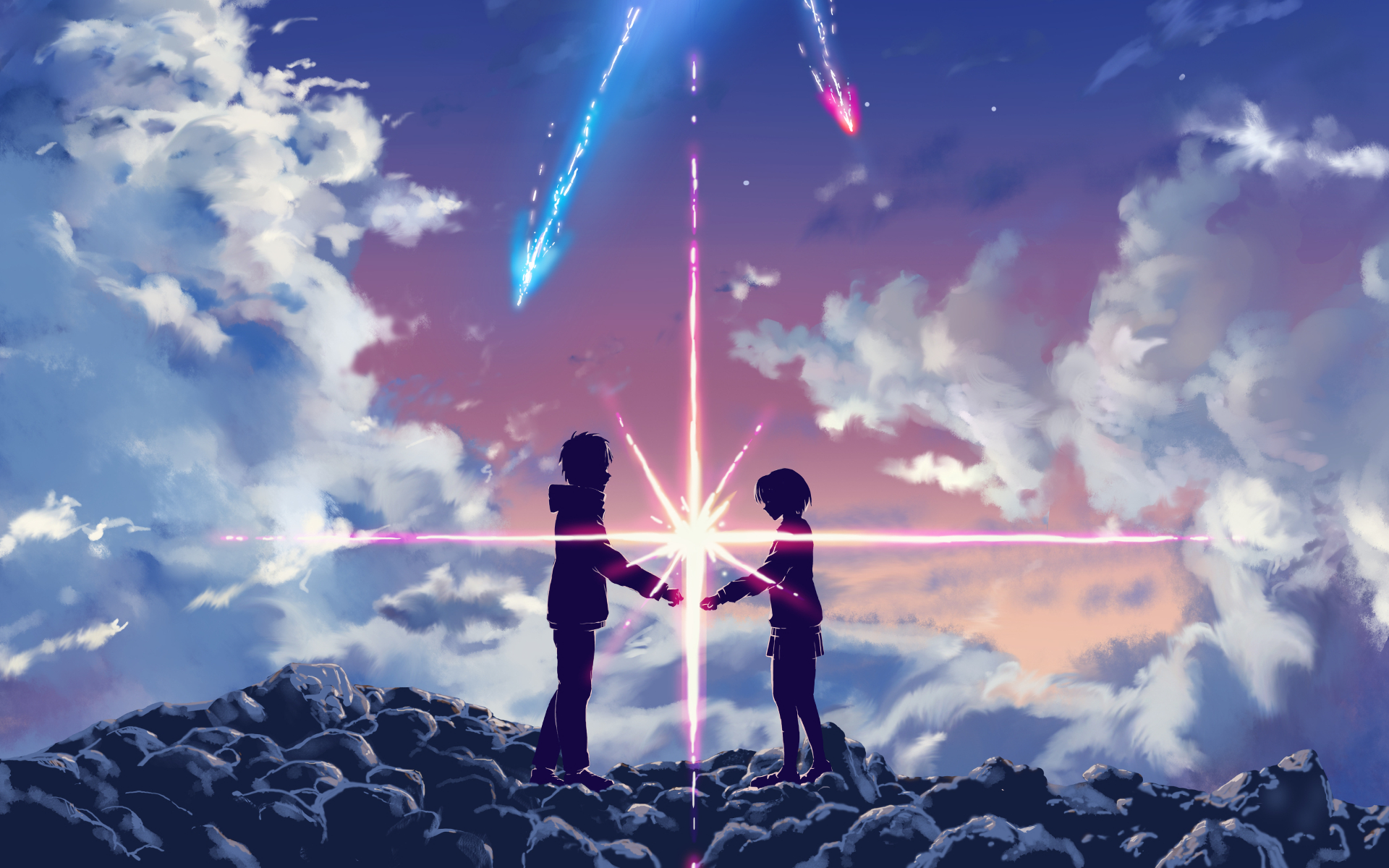 A teenage boy and girl embark on a quest to meet each other for the first time after they magically swap bodies.Your Name shocked box office prognosticators late last year when it blew past anime legend Hayao Miyazaki's Princess Mononoke and Howl's Moving Castle to become the second highest-grossing Japanese film of all time.
1. Spirited Away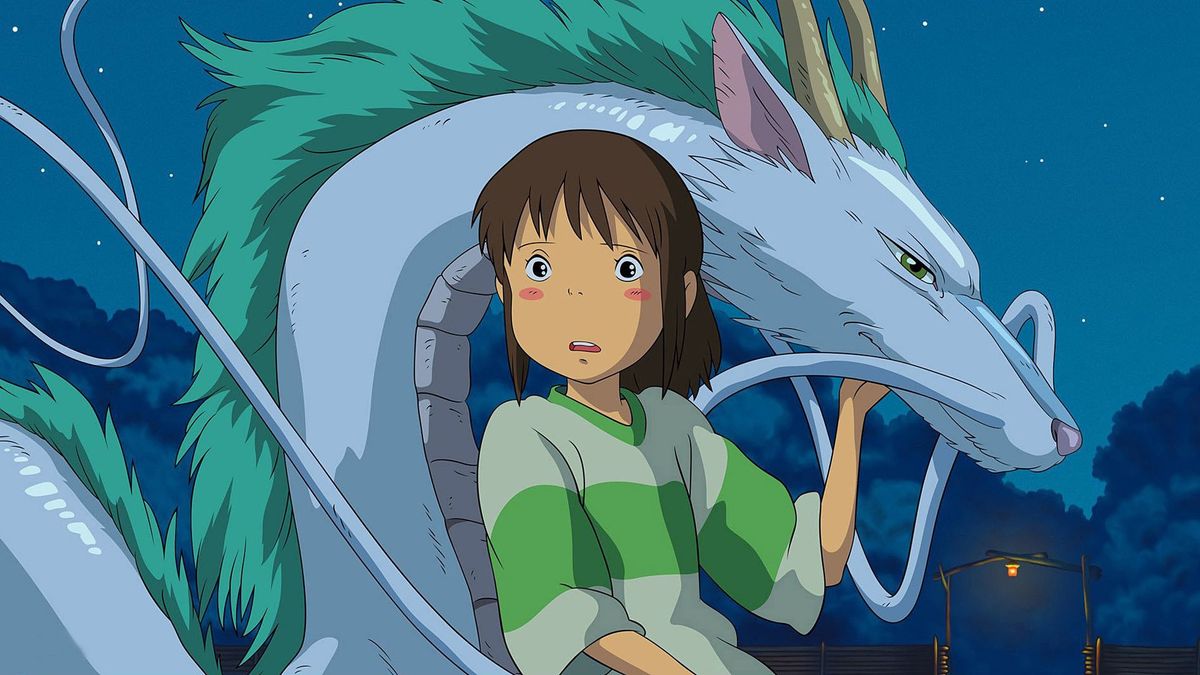 In this animated feature by noted Japanese director Hayao Miyazaki, 10-year-old Chihiro (Rumi Hiiragi) and her parents (Takashi Naitô, Yasuko Sawaguchi) stumble upon a seemingly abandoned amusement park. After her mother and father are turned into giant pigs, Chihiro meets the mysterious Haku (Miyu Irino), who explains that the park is a resort for supernatural beings who need a break from their time spent in the earthly realm, and that she must work there to free herself and her parents.