The very word 'woman' brings to mind an entity that can seduce with sensual beauty, endure with inner mind control and mould to any situation as though born to handle just that. Unfortunately women in Bollywood films have not been given their fair share of author-backed roles. By and large, women characterizations have been sketchy or restricted to being arm-candy, her frailty in sharp contrast to male virility reinforcing the latter. Of course there have been roles where the woman of substance has emerged from the chrysalis, thanks to strong-willed film-makers who have broken fresh ground. Here are 5 best woman centric films in bollywood:
1. Parched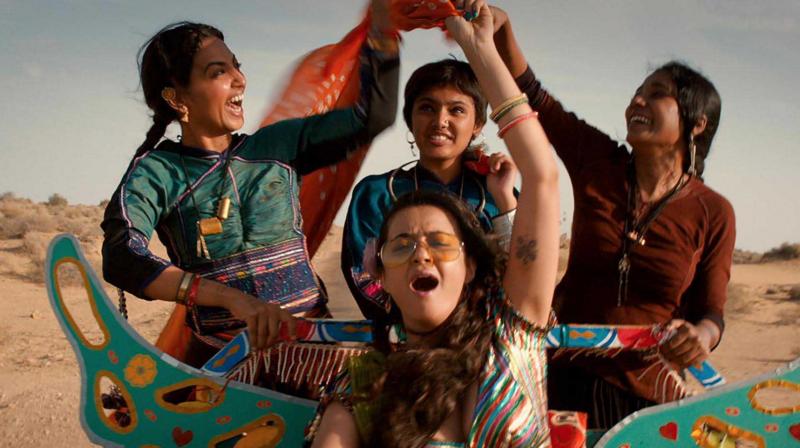 Parched is the story of four women in a desert village of. The village and the society are plagued by several social evils, age-old traditions and practices of patriarchy, child marriage, dowry, marital rapes and physical and mental abuse.
Rani is a widow struggling to support her old mother-in-law and teenage son, Gulab. Following village customs, Rani marries Gulab off to a child bride by paying a hefty sum to the bride's family. Meanwhile, Gulab is disrespectful, rebellious, and prefers to loiter with a gang of spoilt friends, and spend time with sex workers. Janki, the child bride, hopes to stop the marriage by chopping off her hair but is still forced into the relation. Lajjo lives in the same village as Rani, and is a close friend and aid in Rani's struggles. Lajjo is in an abusive marriage with an alcoholic husband, Manoj (Mahesh Balraj). Having failed to conceive, Lajjo is mocked for being infertile and therefore worthless in the eyes of her husband and society. The fourth woman is Bijli, an erotic dancer in a travelling entertainment company. She is eye candy for the men in the village and doubles as a sex worker. Because of her profession, Bijli is ridiculed in the day and not welcomed at auspicious events. Bijli is a close friend and advisor to both Rani and Lajjo.
2. Mother India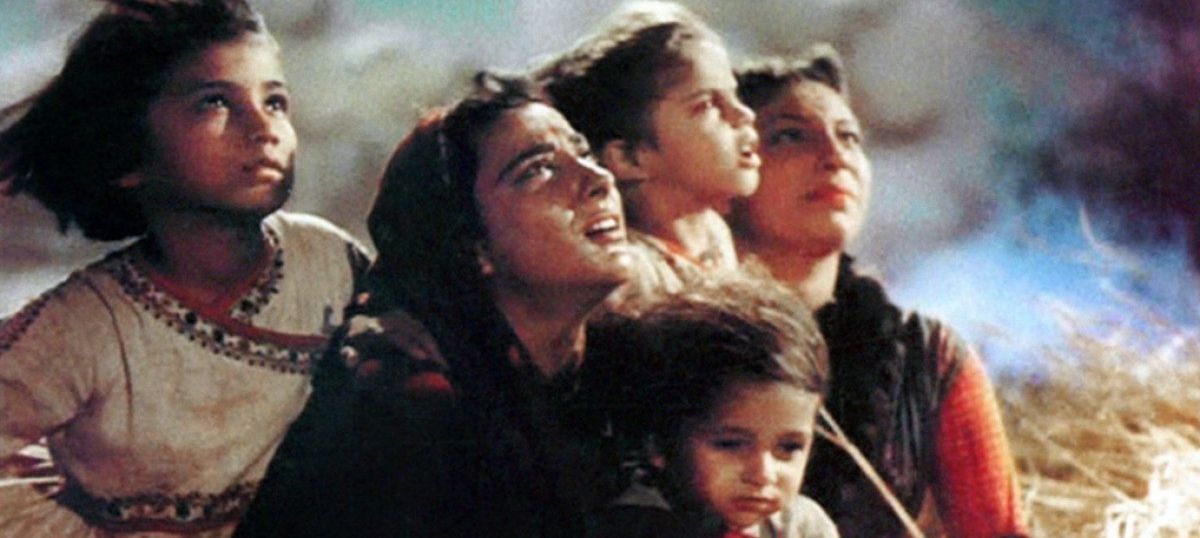 The wedding of Radha (Nargis) and Shamu (Rajendra Kumar) is at hand, but the loan they take out to pay for the ceremony ends up leading to their ruin. Unable to pay the mounting interest rates, the couple is forced to give up three quarters of their crop to the moneylenders. Shamu works the fields in an attempt to alleviate their poverty, but a loose boulder crushes his arm, rendering him incapable of work and humiliated at his sudden inability to provide for his family.
3. Lajja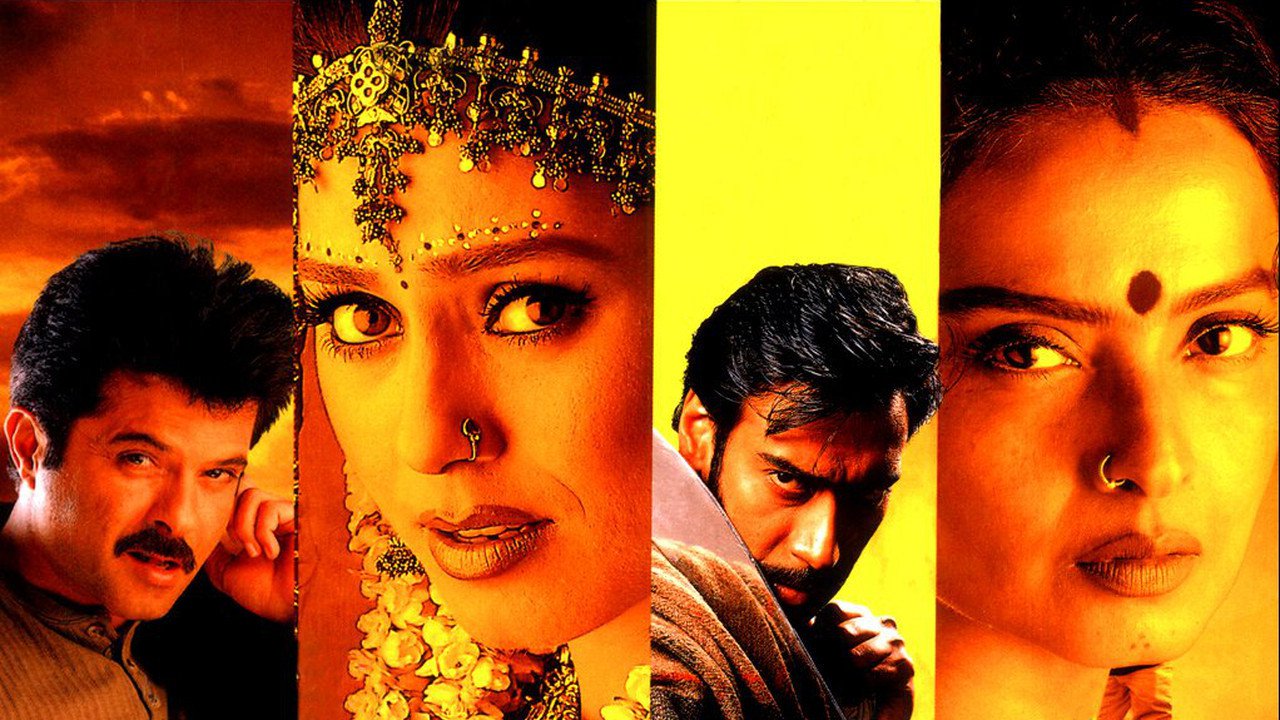 Vaidehi (Manisha Koirala) lives with her husband Raghu (Jackie Shroff). On the outside, she lives a sophisticated life, but behind closed doors, her husband is abusive and has extramarital affairs. When she takes a stand for herself, she is banished from the household.
4. Kahaani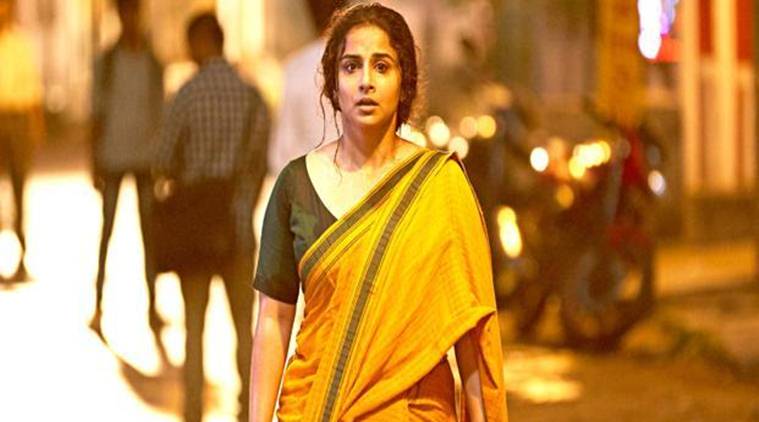 The story begins with a pregnant woman, Vidya Bagchi (Vidya Balan), landing to Kolkata from London in search of her missing husband Arnav Bagchi. In her quest for her husband, she finds out that her husband's identity does not exist in the city.
5. English Vinglish
Shashi Godbole (Sridevi) is a homemaker who makes and sells laddoos as a home-run business. Her husband Satish (Adil Hussain) and daughter Sapna (Navika Kotia) take her for granted, mock her poor English skills and generally treat her with disrespect, making Shashi feel negative and insecure.
Comments
comments