We madly admire Rekha and acquainted with her performances. She has earned her throne throughout her journey. She has been a trailblazing actress of her times. There have been many scandalous rumours about her but she never
bothered about them and continued to walk on her paved path. She earned our respect and heart. Her beautiful mind has inspired us.
Well, it's Rekha's birthday today. So here we are with some exceptionally great quotes from her, check them out below:
#1. Well loneliness is still a part of me, but being alone is not necessarily being lonely.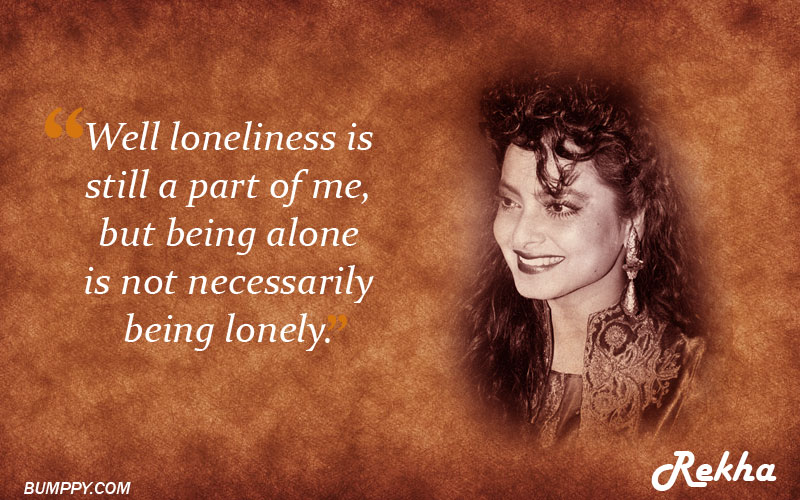 #2. One thing that has influenced my personal life, my career, my attitude, the person I have become and every decision that I have made is the fact that I have been a longer as a child.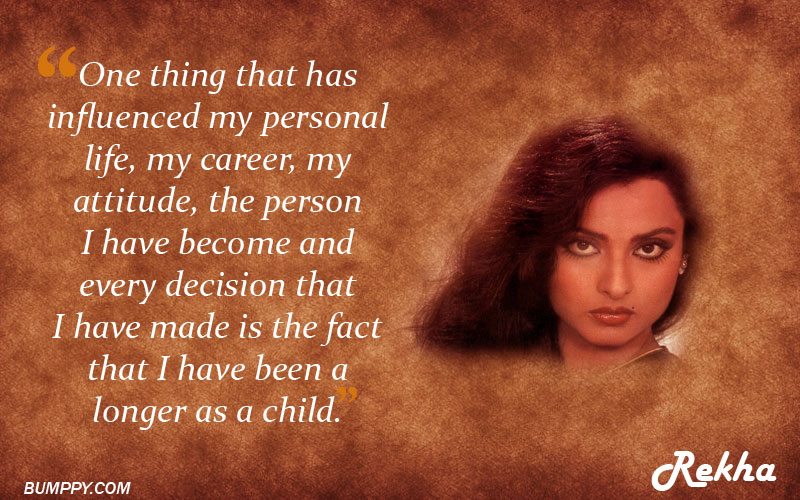 #3. I don't care much for success – it's an alien word to me. I don't believe in success, I don't believe in achievements so to speak. I just believe in relishing every moment of my life. That's enough for me.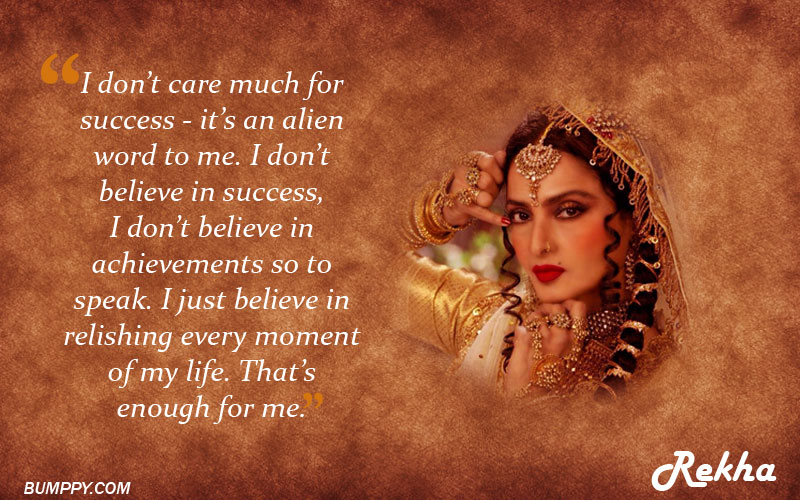 #4. I devoted thirty-one years of my life to this Industry and in turn this industry has given me everything that I can be proud of name, fame and the perks that go with stardom.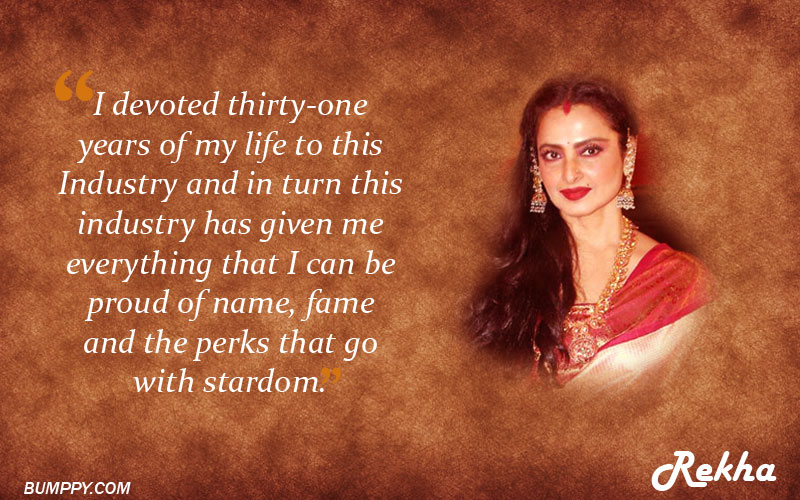 #5. Now people might think that I am not married and I have no children, the conventional lifestyle you know, but I see it this way: as long as you are alive you have a chance to have a future. At least there is hope.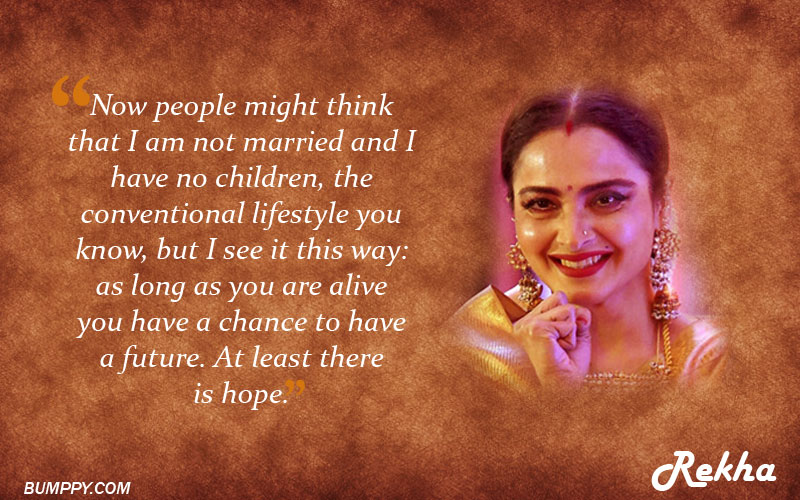 #6. I'm a very shy person. Unlike what has been insinuated, It's not a strategy to retain my aura. I'm not trying to live up to any mystery woman image.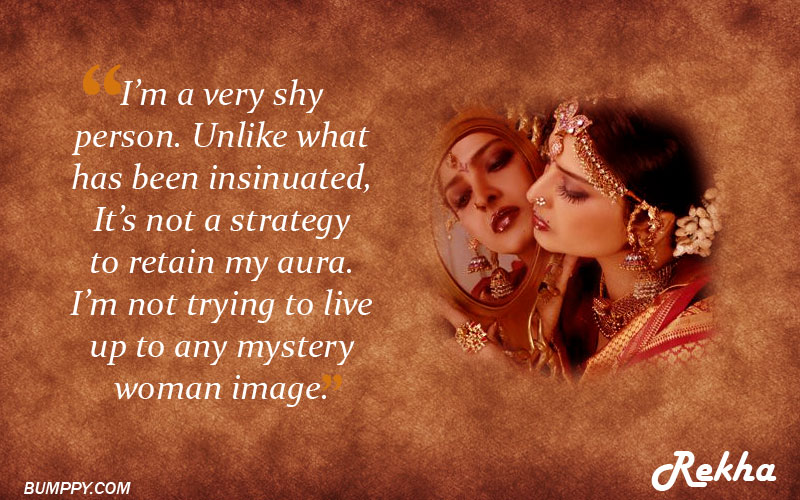 #7. For a woman to be complete, she has to be a blend of Paro and chandramukhi. I feel that I am that woman.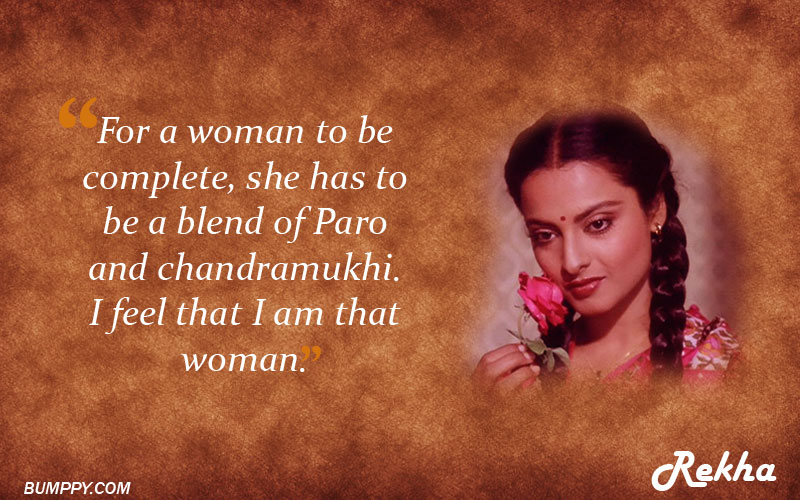 #8. My teaming with Amitabh taught me many practical aspects of life and the film world.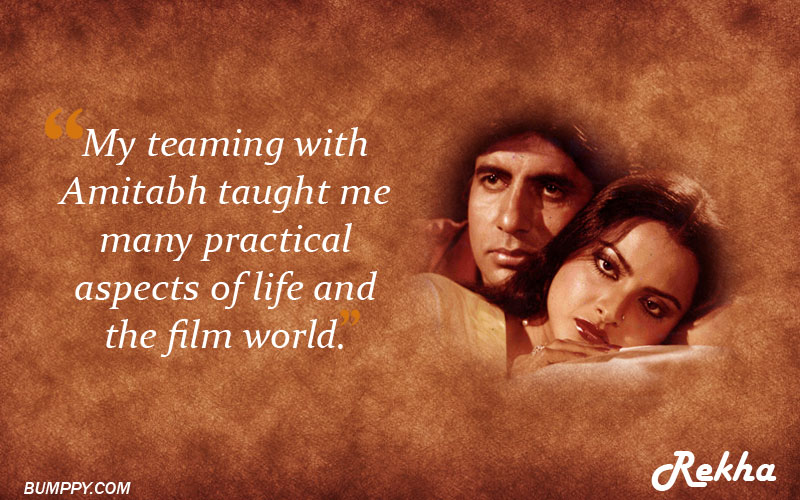 #9. I was called the 'Ugly Ducking' of hindi films because of my dark complexion and south Indian features. I used to feel deeply hurt when people compared me with the leading heroiones of the time and said I was no match for them. I was determined to make it big on sheer merit.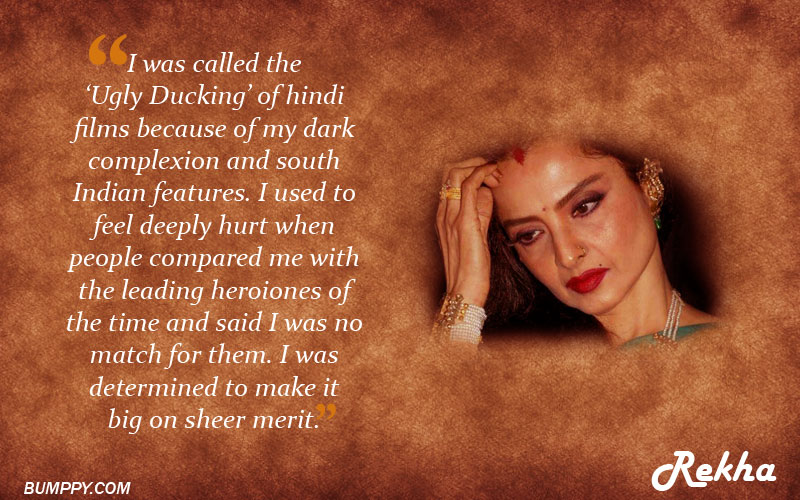 #10. I wish I could meet all those surgeons. Every once in a while, some doctor claims to have done some operation on me.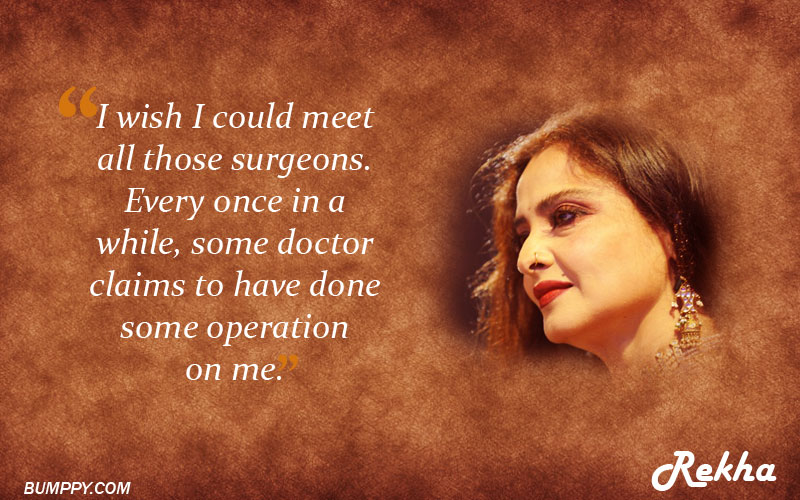 #11. I don't feel the pinch, you know, or the sting. It's gone. I'm healed now. I'm not bitter anymore.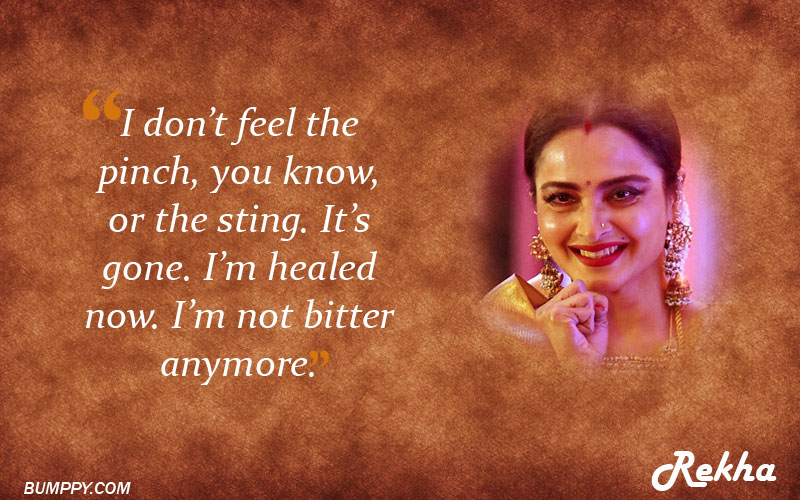 #12. I have been more or less on my own. In that case, one can feel sorry for oneself. But , in my case, it gave me more time to observe.