Breasts have been associated to a sex symbol and they are only meant to give you the pleasure but that is wrong. Actually it is the symbol of raw beauty of motherhood.
Even in the present era, breastfeeding in public is tabooed. There is not only men who think breastfeeding is an awkward thing but women are also equally judgemental.
There is a photographer who is trying to change the graphs and did an amazing job.
Ivette Ivens, a photographer from Hinsdale, Illinois, has been taking some totally staggering pictures of breastfeeding moms in an offer to enable them and spread mindfulness about the advantages of mother's milk.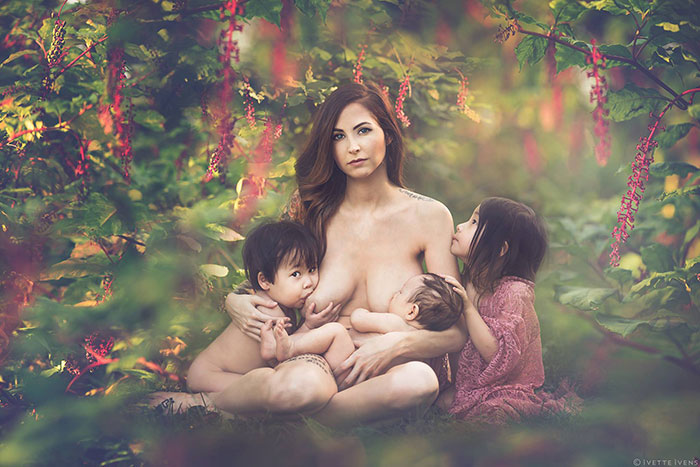 Source
Ivette believes that a mother's milk is the most perfect food for the child and one of the best gifts a mother can give to her baby.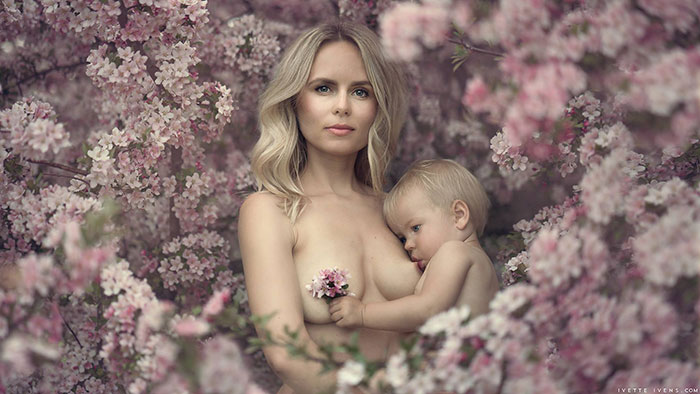 Source
"IF PEOPLE UNDERSTOOD THE BENEFITS WITHOUT BEING LAMBASTED WITH PROPAGANDA FOR MAN-MADE MILK, FORMULA, ETC. I BELIEVE THEY WOULD VIEW NURSING AS THE MOST NATURAL GIFT AND NOT SOMETHING TO BE SEXUALIZED."
 A burn survivor, breastfeeding her son, Josiah.
Ivette has a message with every photograph she clicked.
#1. This is what she does the best as a nurturer.
#2. Giving all the comfort
#3. Bad-ass mums breastfeed without caring about what others say!
#4. Experience to share with your girls
#5. More empowered!
#6. Bonding with your lil one becomes stronger
#7. Together at every moment
#8. Mother goddess shares her bounties
#9. Being a mother means you have all the powers
#10. Girls day out at another level
So what prompted her to embark on this journey? The mother of two boys says it was her own pregnancies that served as inspiration.
"THE COMMENTS AND DEGRADATION I ENCOUNTERED AND HEARD FROM OTHERS PROMPTED ME TO STAND UP AND FIGHT FOR WHAT IS RIGHT, AND BY THIS I MEAN FOR BOTH THE CHILD AND THE MOTHER! I THOUGHT THIS WOULD BE A BEAUTIFUL AVENUE FOR SUCH A CAUSE!"
All these photographs are compiled into a coffee table book naming 'BREASTFEEDING GODDESSES'.
Ivette quoted that "I learned how empowering and strong we are especially when we stand for a purpose together. Additionally, I learned how beautiful someone can suddenly feel when they are forced to look at themselves (from the photographer's lens) in a new light!"
Hope this will change the mind set of people!