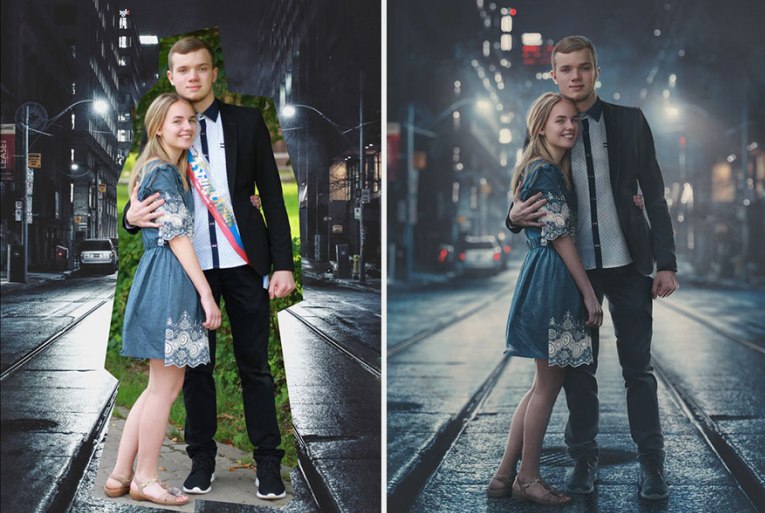 Almost everyone with a smartphone or a computer has experimented with photo editing at some point, but this retouching master's work is above and beyond any Instagram filter.
Max Asabin, a digital artist from Russia, layers multiple images on top of each other, and seamlessly melds them together to create one incredible visual. He does this by trimming the edges of each foreground photo, adding shadows and highlights, and adjusting the overall colour to make it look extra realistic. With this technique, he can easily transport anyone into one of his breathtaking scenes.
Max has gained over 35 thousand followers on DeviantArt, where he frequently uploads his work, since his latest piece – Sleepless – was posted on the website's main Facebook page. He self-publishes most of his pieces for public viewing, but also works commercially, just in case your old family photos need a supernatural twist.
More info: VK, Twitter, Instagram, YouTube, Tumblr
Also Read More: Little Kids And Their Big Dogs In Heartwarming Pictures By Russian Photographer