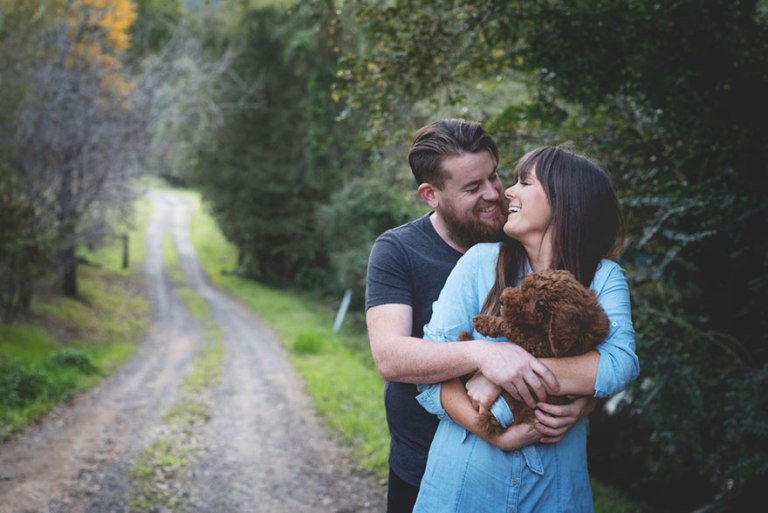 Abby Lee and Matt Kay are a young Australian couple who have the same problem with their parents as everyone else: they won't stop rushing them to have babies! So, the moment they added one more to the family, Matt and Abby celebrated it with a newborn photoshoot… that wasn't exactly what their parents were expecting! The new member of the family is Humphry, a bit too furry to be a baby, but a loving and adorable Google (a cross between a poodle and a golden retriever).
"The shoot was hilarious. Everything went so smoothly. The pup was enjoying every second of it, and all the treats he was getting!"

"We did this shoot just for a little bit of humor between ourselves, as well as for those that share the same sense of humor as us."
More info: elishaminnettephotography | Facebook
Also Read More: Things That We Miss About Childhood!