Ananya Panday, daughter of Bollywood actor Chunky Panday, made her debut in movies with Karan Johar's college drama Student of The Year 2. During the promotions of the film, Ananya boasted of about her brilliant academics in several interviews. The actress also claimed that she had got admission in the University of Southern California which she rejected owing to her Bollywood debut.
Well so what happened was, Ananya and her mother (Bhavana Pandey) publicised that Ananya got a seat in the USC (University of Southern California) but the reality is that she hasn't. Now this schoolmate of hers calls her out for doing faking it. Ananya got into a war of words with her school friends on her private Instagram account which goes by the name 'Anniee Pee'.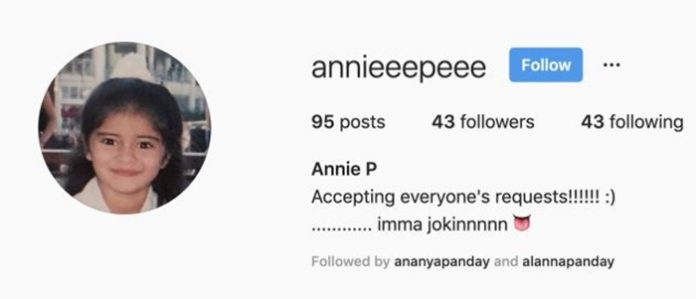 After a personal spat, Ananya was called out by a schoolmate for faking admission into USC in an Instagram story.
the truth about #AnanyaPanday pic.twitter.com/DYJAUrxoJd

— Sadmawati. (@Sadmawati_) May 7, 2019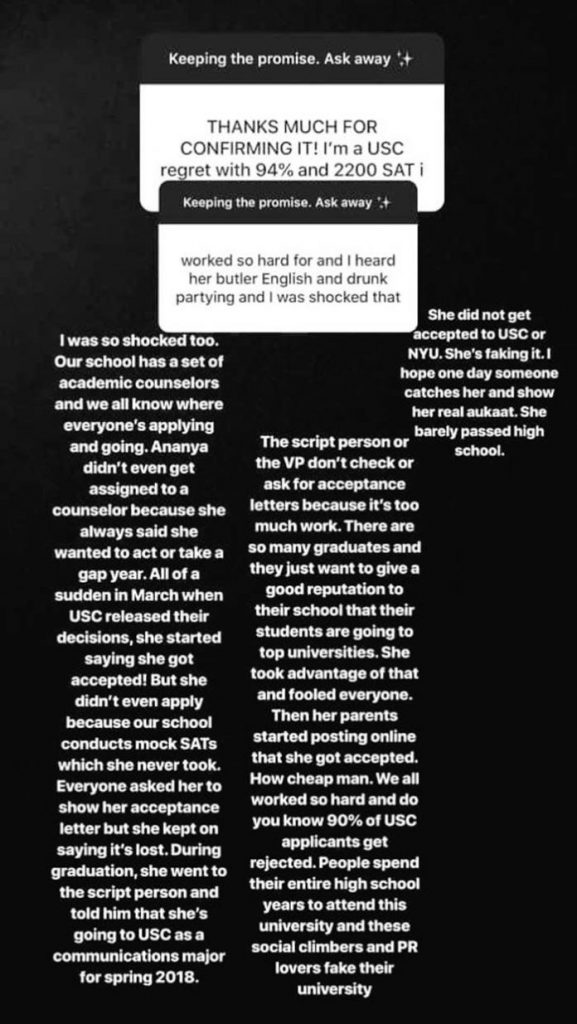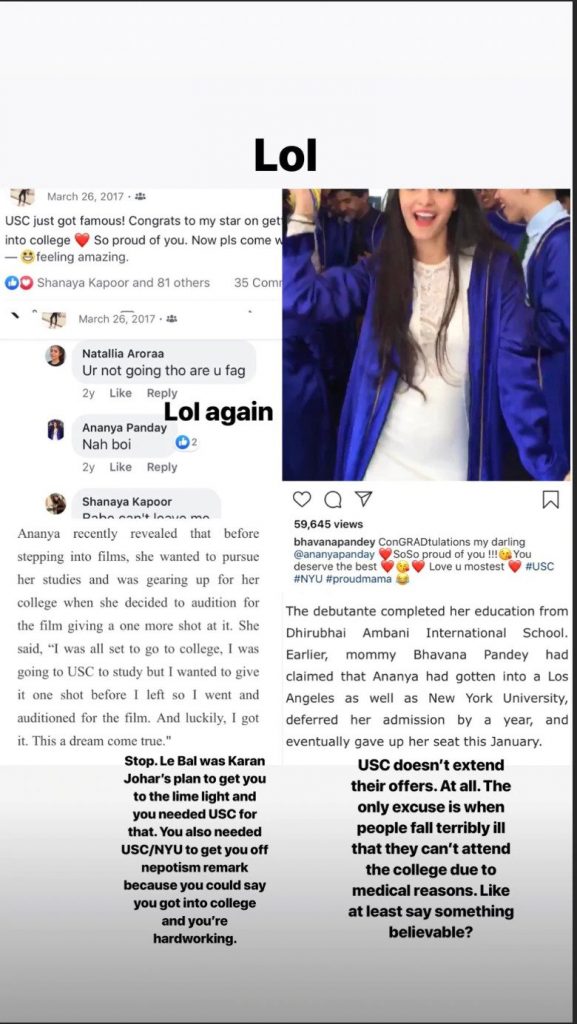 Found this on IF. What have I read this fine morning on miss Annie? Gosh. LMFAO. What are these teens? #AnanyaPanday pic.twitter.com/Yb0BiJ37Q8

— Sapna (@adreamer393) May 22, 2019
The SOTY 2 star then bashed her schoolmate on her private Instagram account stating that she is jealous of her success.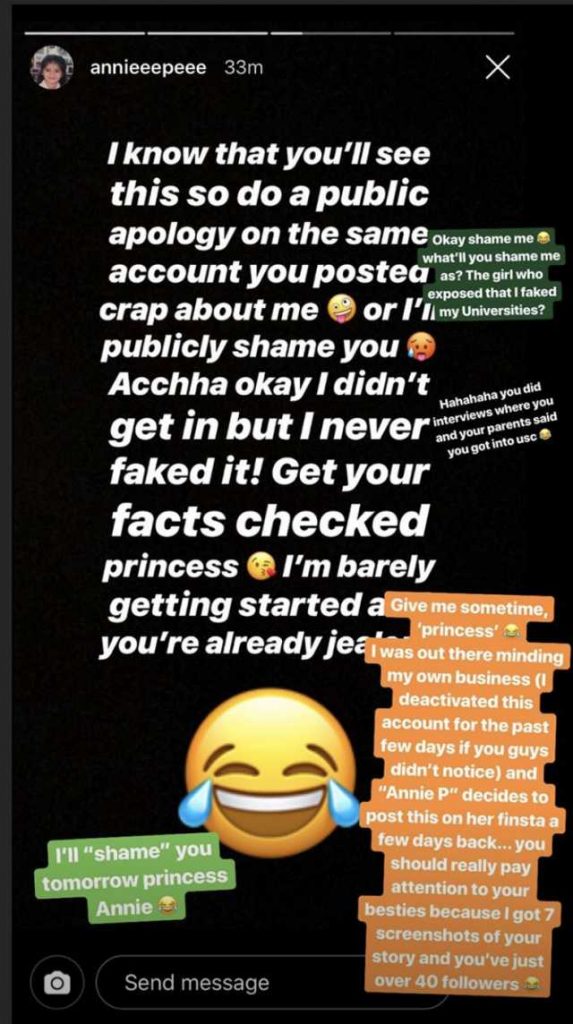 The girl then retaliates with a lot of dirt on Ananya 🤣🤣 BTW Aryan and SRK are dragged into this mess too. 🤣 Karan Johar as usual takes centre stage in orchestrating the facade of a polished, hardworking miss Annie. #AnanyaPanday pic.twitter.com/KER4JxyAfs

— Sapna (@adreamer393) May 22, 2019
Shah Rukh Khan and Aryan Khan's name to have been dragged in the tweets where it has been mentioned that Ananya states "Aryan's her man because Dharma + Red Chillies is the ultimate combination to rule Bollywood."