Vivek Oberoi was just about a lost face in the Bollywood until he was picked to play the role of Prime Minister Narendra Modi, in his biopic. However, the film directed by Umang Kumar had to push through a plethora of controversies before finally making its way into the theatres.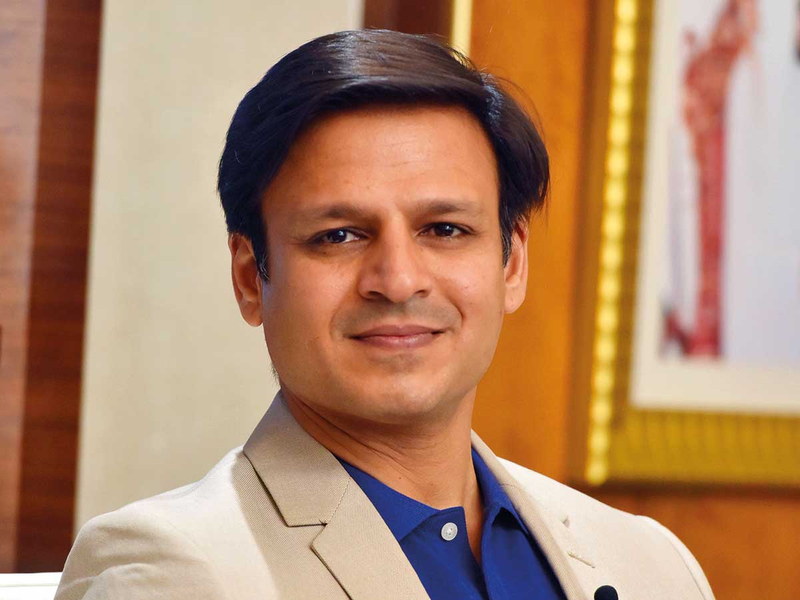 On Thursday, Narendra Modi took an oath for his second term as the country's chief in front of 8000 guests at the Rashtrapati Bhavan in New Delhi. Vivek Oberoi was a part of the esteemed guest list for the prestigious occasion which included various international leaders, dignitaries, eminent personalities from the field of entertainment and sports.
Be that as it may, things betrayed the actor when he took to Twitter to praise Narendra Modi. In his post, he addressed Modi as 'bhai' which offended the Twitterati and called for a slamming.
Honoured to be invited again to the swearing in ceremony. I'm watching @narendramodi bhai taking his oath for the 3rd time on his journey from CM Gujarat to PM of Bharat once again! Feeling like a small part of an incredible history 🇮🇳 #ModiSarkar2 #NamoAgain #ModiSwearingIn pic.twitter.com/jzk1jV6lVn

— Vivek Anand Oberoi (@vivekoberoi) May 30, 2019
Look at the Twitterati reactions after this:
Bhai 🤔 kuch jada hi bada bhai nahi hogye #MotaBhai

— Bhartiya #अभिषेकत्रिपाठी🇮🇳 (@AbyshekTripathi) May 30, 2019
Bhai,itna uchal mat yeh Modiji ka Dil 112 inch ka h Varna itni flop film ke baad toh tujhe morning walk hee nasib hota

— नारंगी वाले Rofl Cakediplomacy🍊 (@ccredited_) May 30, 2019
Sir bolna sikh ley… yeh toh modiji ka badappan hai …warna local awards main bhi tujhey koi nahi bulata😂😂😂😂

— dili ka malik kjeriwal (@AcharyaBaklol) May 30, 2019
aap samjhe nahi vivekji…aapko apni acting skills se seekhne ke liye bulaaya hain! 😀

— Contractor Raag Darbaari (@ragdarbaari) May 30, 2019
Bhai nhi papa bol chamche paise ke bhukhe Cobra yaad hai na🐍

— Sushant (@SZeshw) May 30, 2019
Bhai kya bol Raha hai chutiya.. baap ke Umar ka hai tere!

— Hu Ha Hu Ha (@kacharkachar) May 30, 2019
Bhai bolo ya papa bolo aage se modi ji ke upar koi film nahi milne wali. Shukr mnao ke chunao ke bad film release hui varna aesi ghatiya movie ki wajah se modi ji chunao hi haar jate..

— شیخ کاشف منیر (@sk_kashifMuneer) June 1, 2019
It feels when you are on weed

— abdulasef (@abdulasef1) May 31, 2019