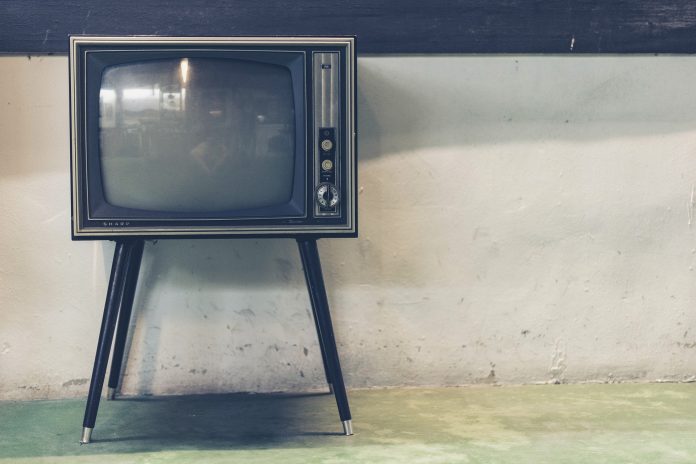 We now have extensive channel line ups, premium on-demand channels, and DVRs. However, do we even understand the history of cable TV? When television transmission first started in the US in the 1940s, broadcasters with only exclusive television channels sent electromagnetic signals. To transmit video as well as audio signals over the air to surrounding sites, tall towers were constructed. To receive the signals, viewers connected antennas to their televisions and set them up on rooftops.
The lower signals experienced when traveling past the tower were the only drawback to this TV broadcast technology. Broadcasters of television made an effort to widen their networks throughout urban areas where more people could easily receive their broadcasts. Due to this, residents of rural areas either lacked access to television broadcasts or received poor television signals.
In this article, we will educate you about the basics of cable TV. So put on your reading glasses and keep reading.
How much does basic cable TV cost in the United States?
The basic cable plan (which includes internet service) differs slightly from the regular package. In contrast to normal packages, which typically offer roughly 30 channels, the basic package typically starts with those 23 channels that people almost ever watch. This is a tactic used by internet service providers because it is evident that the majority of customers will choose a regular bundle.
DVR, about one hundred TV channels, a few channels, and more features are all included in the base plan. However, it neither does offer on-demand free TV channels nor allows customers to access premium channels like HBO.
Several top-notch cable TV service providers also offer enticing phone, internet, and cable package deals at steep discounts. Some of the top providers in the nation include Optimum tv, Spectrum, and others. We can access a wide variety of free entertainment online, thanks to modern internet connections, and some online streaming services are becoming increasingly popular.
Number of channels carried by the first cable TV system
Early in the 1960s, cable had a penetration rate of around 2 percent among American households; by 1970, it had increased to about 8 percent. The majority of early cable systems had a twelve-channel maximum, but 'Ronald Mandell' patented a converter that was installed on the subscriber's television set and overcame the limitation. Additionally, the interference problems that many of the systems had were fixed by this set-top converter.
What cable channel debuted first?
One of the original "basic cable" networks was TBS, which had its beginnings as a satellite uplink of a local Atlanta, Georgia, television station (the current WPCH-TV).
What is the oldest television network ever?
The 'National Broadcasting Company' (NBC), the country's first broadcast network, was established on November 15, 1926, with the broadcast of a celebratory four-hour radio show from the Waldorf-Astoria Hotel's ballroom in New York City.
In the 1970s, was there cable TV?
America's 4.5 million cable TV subscribers were served by 2,500 systems in 1970. Around this time, a number of neighborhood associations and academic institutions started to voice their displeasure with the restrictions the government had imposed on cable TV.
Why is cable TV slowly dying out?
In the previous ten years, the globe has undoubtedly witnessed numerous new technical developments and concepts. The emergence of streaming services over the past ten years has been one of the biggest changes the telecom sector has witnessed. Without a sure, cable TV retains a dominant position in terms of subscribers, but it is impossible to deny the reality that more and more customers are moving away from cable TV and toward streaming alternatives.
It is a known truth that cable TV companies continue to dominate the market and have a large subscriber base. You can quickly discover the top cable providers in your area by clicking here if you're interested in doing so.
However, there is fierce competition between streaming services and cable companies for several important reasons. More users are discovering that streaming services are more practical and affordable. The tendency of cutting the cable is becoming more popular because of this. But why is cable TV having trouble when streaming alternatives are only growing in popularity? Some of the most compelling arguments are gathered here. Let's look at it!
Availability of a Range of Content
These days, subscribers expect more for their money. Because they offer a range of content and can be accessed at any time, streaming services appear to entice customers. With cable TV, you are obligated to watch your preferred program at the scheduled time.
You can find yourself missing an episode you had been looking forward to for an entire week if you got busy. In that sense, streaming services are adaptable. There are no time restrictions placed on you. Thousands of shows are available to you at any moment, with ease.
2. Price
It would not be an exaggeration to state that one of the primary factors driving people to cut the cord is the lower cost. The game is being won by streaming services since they offer enormous online libraries at a lower cost than the expensive cable TV fees.
And let's be honest, who doesn't desire high-quality entertainment at a lower cost? As a result, we notice that more people are cutting the cord.
3. No Contract Policy
Cutting the cord might help you resolve any technical problems you might be having as well as get rid of the annoying negotiations with the cable TV providers for lowering cable TV costs. Every time you phone a bad customer service line with a question or a problem, you might have to deal with a hassle.
You never have to be concerned about being bound by an annual or biannual contract when using streaming services. Since you are never subject to any contractual obligations, you need not threaten them with switching to a different streaming provider. Since the majority of streaming services don't require contracts, you can always hunt for more convenient options or better options.
Also Read More: How to be productive in smart working