Earlier there was trend of clean shaved men. Smooth and next to perfect shaven look. But then a great man came up with the idea of beards and made it the fashion statement. We still don't know who that man is..(Let us know if you know the answers).
Now women's heart pumps faster whenever they see good beards. Beards are not only a fashion it has major health benefits.
You got to have motivation to have a beard. Here are some of the quotes about beards:
#1. WITH GREAT BEARD COMES GREAT RESPONSIBILITY!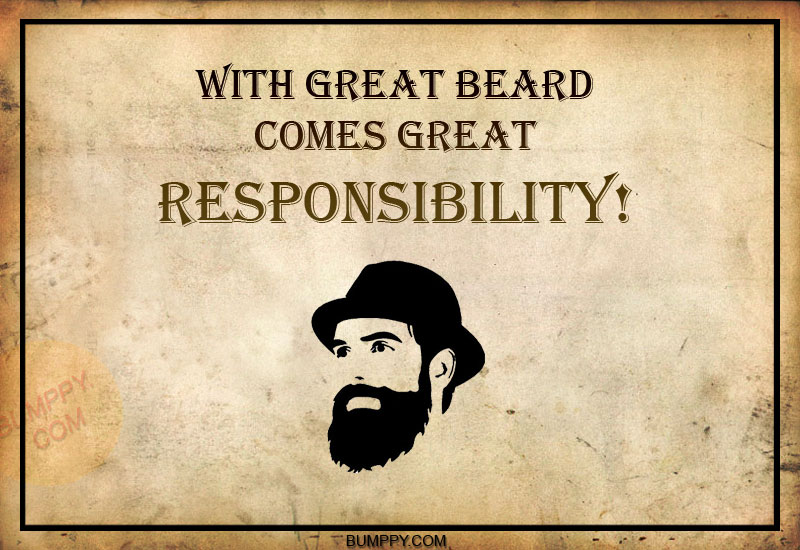 #2. YOU CALL IT FACIAL HAIR, I CALL IT AWESOMENESS ESCAPING THROUGH MY FACE.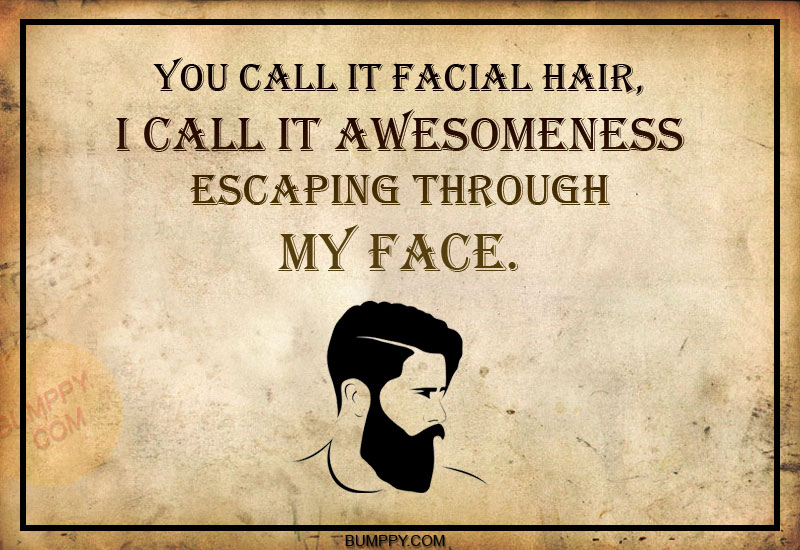 #3. YOUR CHARACTER TELLS THE WORLD YOU ARE A REAL MAN. YOU BEARD IS MOSTLY THE EXCLAMATION POINT.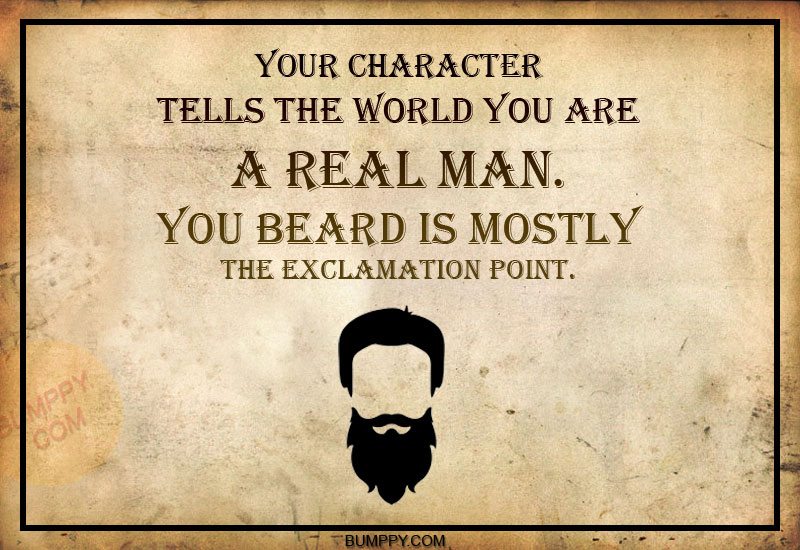 #4. A BEARD IS A GIFT YOU GIVE YOUR FACE.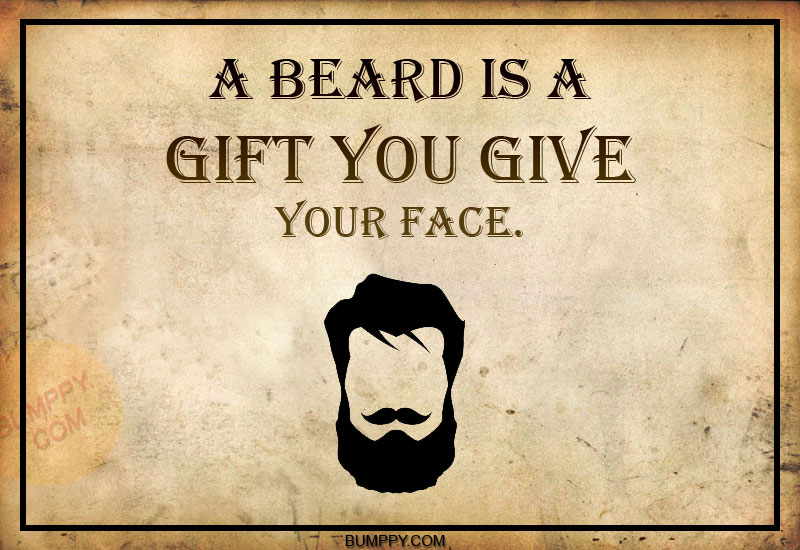 #5. KISSING A MAN WITH A BEARD IS A LOT LIKE GOING TO A PICNIC. YOU DON'T MIND GOING THROUGH A LITTLE BRUSH TO GET THERE.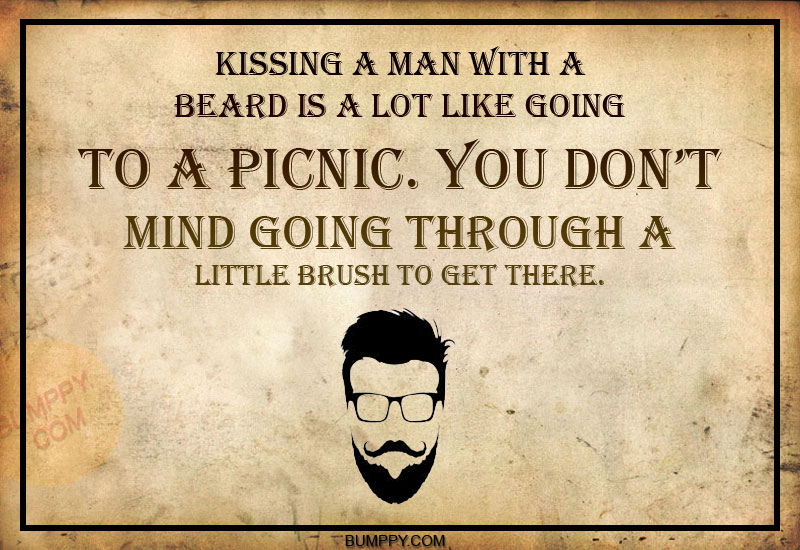 #6. HAVING A BEARD IS NATURAL. WHEN YOU THINK ABOUT IT, SHAVING IT OFF IS QUITE WEIRD.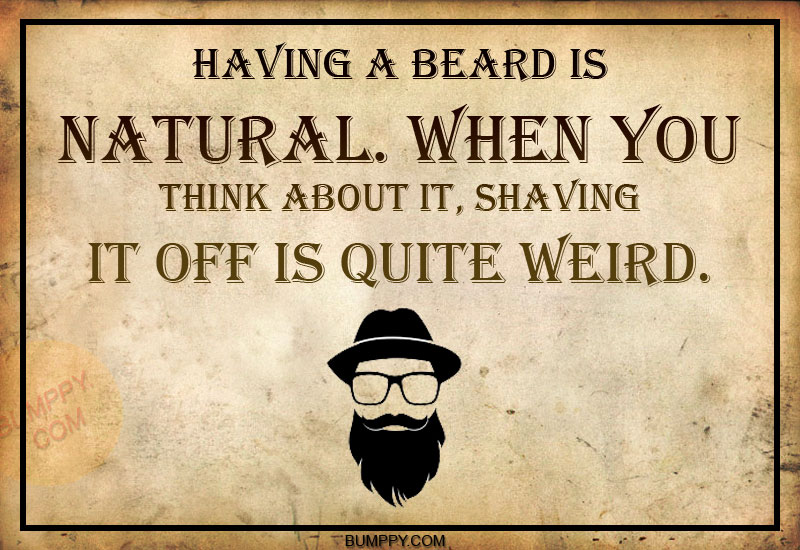 #7. THE BEARD MUST NOT BE PLUCKED. YOU WILL NOT DEFACE THE FIGURE OF YOUR BEARD.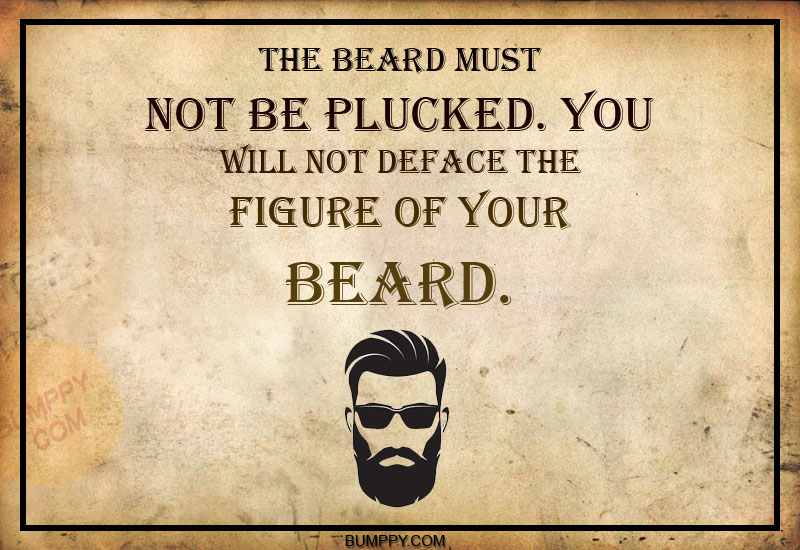 #8. TRUE LOVE IS LIKE A BEARD. IT NEVER ENDS, IT ONLY GROWS.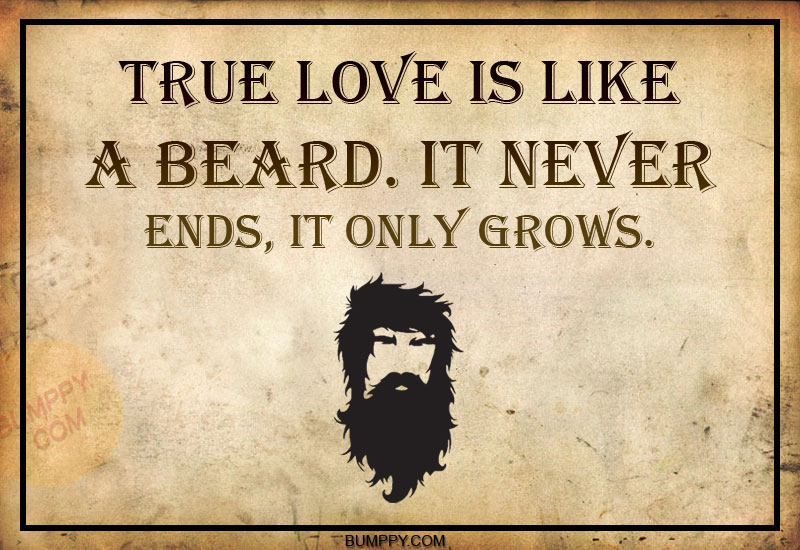 #9. GROWING A BEARD IS A HABIT MOST NATURAL, SCRIPTURAL, MANLY AND BENEFICIAL.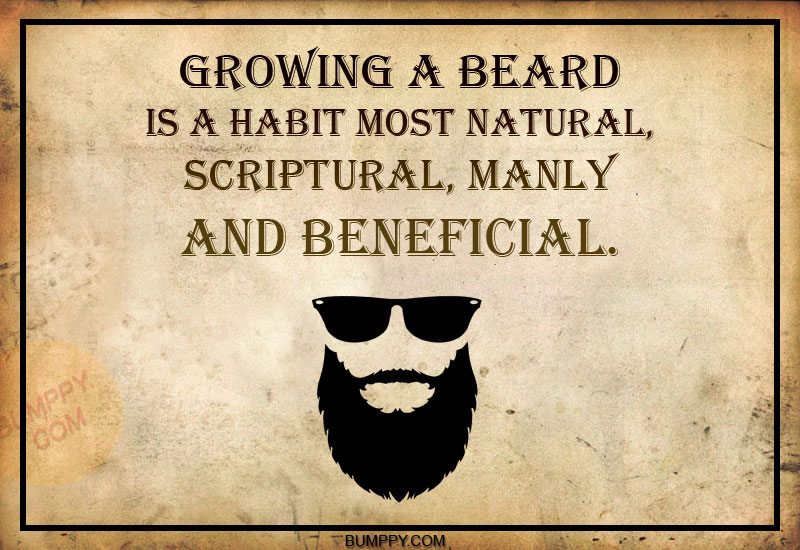 #10. TIME IS MEASURED IN DAYS, WEEKS AND BEARDS.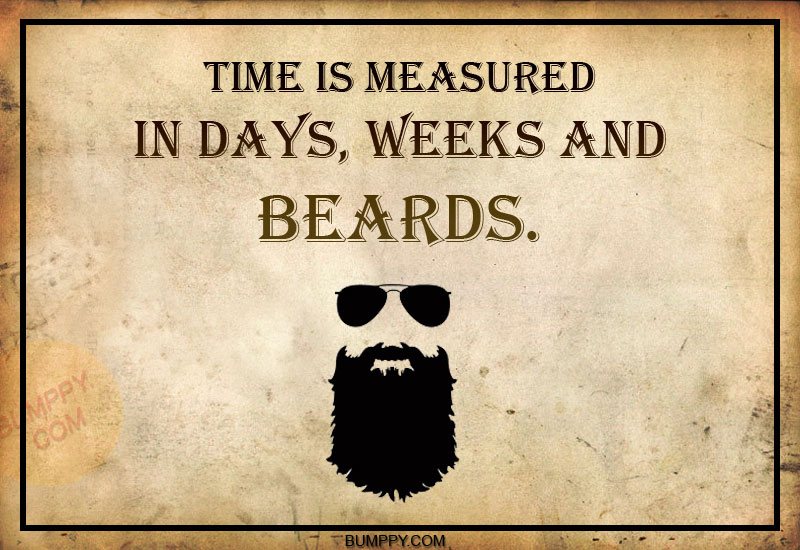 #11. ANY MAN CAN START A BEARD. A TRUE MAN NEVER FINISHES ONE.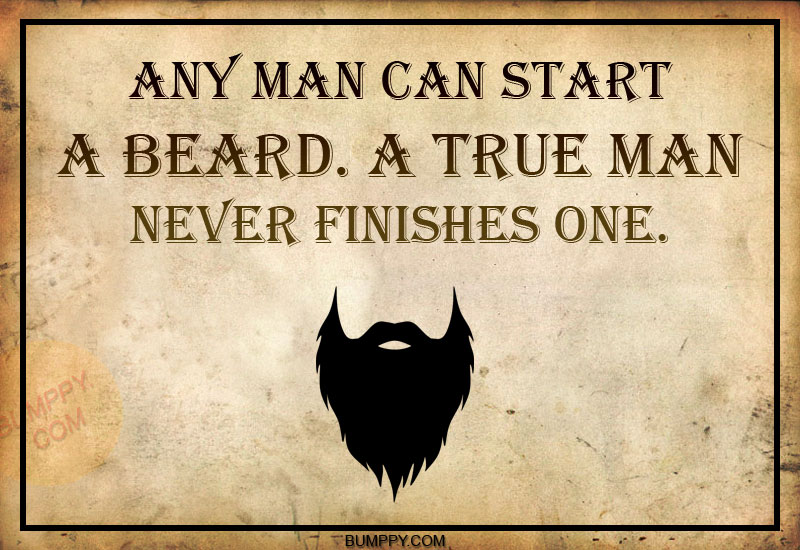 #12. THE ONLY REASON TO SHAVE YOUR BEARD IS THE JOY OF GROWING IT AGAIN.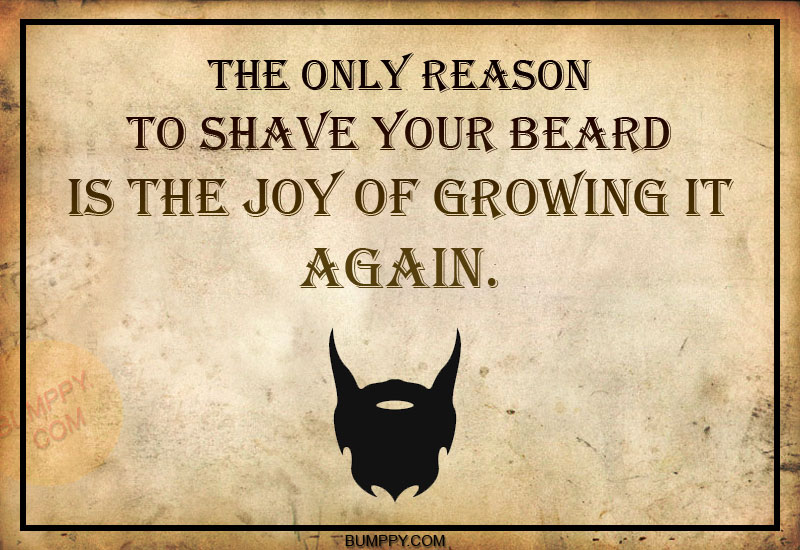 #13. THERE IS ALWAYS A PERIOD WHEN A MAN WITH A BEARD SHAVES IT OFF. THIS PERIOD DOES NOT LAST. HE RETURNS HEADLONG TO HIS BEARD.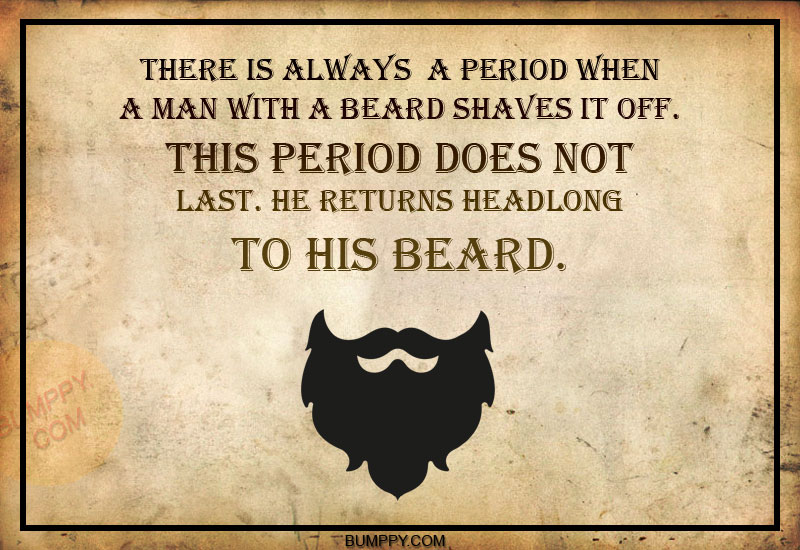 #14. THERE ARE TWO KINDS OF PEOPLE IN THE WORLD. THOSE WHO APPRECIATE A GOOD BEARD AND THOSE WHO'RE WRONG.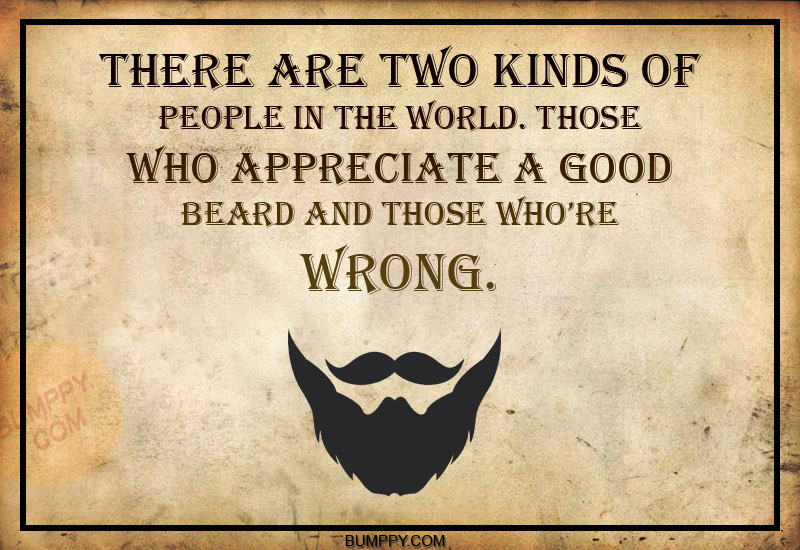 #15. BEARDS ARE AN ACQUIRED TASTE. DON'T LIKE THEM? ACQUIRE SOME TASTE.