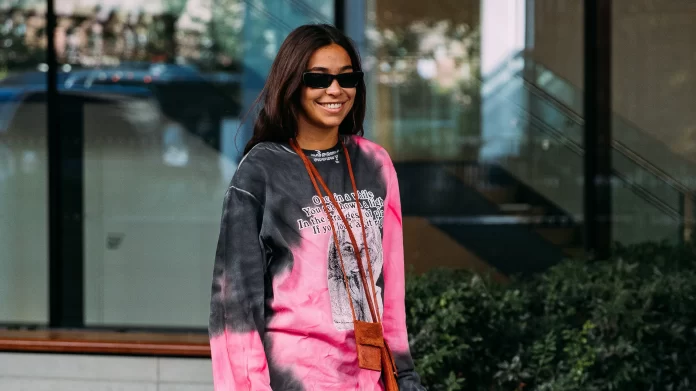 We often take inspiration from the runway for our fashion choices, whether you buy designer or high street. This is because the high street often mimics popular styles by designer brands, creating stylish garments/accessories at much more affordable prices. London Fashion Week is a great time of year to get some style inspiration, especially when it comes to stylish eyewear.
Eyewear are often a staple part of runway looks; they are an easy way to elevate your look whilst protecting your eyes at the same time. Whether prescription glasses or sun-protecting shades, eyewear is an important part of the outfit and one that shouldn't be forgotten about. More than just a way to correct vision or protect your eyes from the sun, eyewear also serves as an extension of your look and your personal style, as they are also fashion accessories. Eyewear can either be a complementary part of the look or the star of the show, it all depends on which style, colour and shape you go for.
Eco-friendly
Although looking after the environment should be much more than just a trend, it cannot be denied that customers are much more concerned with how a product is made and what kind of impact it will have on the world. Glasses and sunglasses made from recycled materials are becoming more common, with lower prices making the trend much more accessible. It's comforting to know that the fashion industry is going in the direction of sustainability as it's one of the most polluting industries in terms of waste material, water use, and production of plastic.
The modern cat eye
The classic cat eye has been around for many years and is still a sought-after style. The more modern take on the cat eye is having a moment. This new variation has straight edges and a more angular feel, they are also usually flatter and a little wider. Le Specs and Saint Laurent are some of the designers to embrace this trend. There's something about the more structured look of this cat eye that feels more contemporary, edgy and sophisticated. Wear glasses or sunglasses in this style to add to your fashion credentials.
Sports Luxe
If your sunglasses make you look more like you should be doing a triathlon or skiing down the slopes, then you're taking part in one of the biggest fashion trends of 2022, and it's set to continue into 2023 too. Sporty sunglasses such as silver wrap-around frames and mirrored lenses are becoming more popular with the continual rise of Y2K fashion. Gen Z and millennials have particularly taken to this trend, although anyone can enjoy wearing these oversized shades. This style of sunglasses can be seen on the likes of Kim Kardashian, Hailey Bieber, and Shay Mitchell, to name a few. This style works well on many people, so it's easy to see why it's become so popular once again. You can get the sporty look with eyewear from brands like O'Neill and Oakley.
Transparent frames
Transparent glasses and sunglasses have always been a great choice of eyewear, but they've been seen more recently on celebrities and the fashion crowd. These accessories have a transparent, or semi-transparent frame (sometimes with a hint of colour). Transparent eyewear can be found in many shapes and sizes, giving versatility to this trend. Wearing transparent eyewear gives a modern edge to any look, it's a great way to make your outfit feel more current. Get the transparent look with eyewear from brands like Superdry, Le Specs and Ray-Ban.
Lightly tinted lenses
Sunglasses with just a hint of tint are becoming increasingly popular. These lenses are usually category 1 or 2, which means they let more light through the lens and others can more clearly see your eyes. These shades are perfect for overcast weather, as they provide light protection from the sun but also allow you to see well. These sunglasses also work well both indoors and outdoors because they don't have too much tint. One variation of this style that is especially on-trend right now is the Havana aviator with orange or yellow tinted lenses.
Where can I find stylish eyewear?
There are many styles and brands available on your local high street, but you are probably better off buying your glasses and sunglasses online, as it will save you time and money. You can usually find a lot more choice of frames when you shop online too.
Fashion doesn't have to break the bank; you can wear the London Fashion Week eyewear trends without the designer price tag. You can find the most up-to-date and fashionable eyewear styles online at Feel Good Contacts. On their site you'll find designer glasses and sunglasses as well as more affordable luxury eyewear, all delivered straight to your door. They also have a broad range of other products such as contact lenses, eye drops and to take care of all your eye care needs.
Also Read More: The Best TAG Heuer Watches