There are very few people in the world who do not like going on holiday. Almost everybody likes to relax, to visit new places and see new things. Holidays are obviously great ways to do this but, before booking a trip, we all have to decide with whom to travel – is it better with family, with friends, or alone?
Travelling with family is fun but you have to Behave like an "Innocent Baccha" isn't it? Well Holidays with friends are not usually as cheap but money always plays an important role. It is normal for everyone to have different budgets.
And today we have some Relatable Poster for You that Will Perfectly Describe Friend Vs Family Experiences.
#1.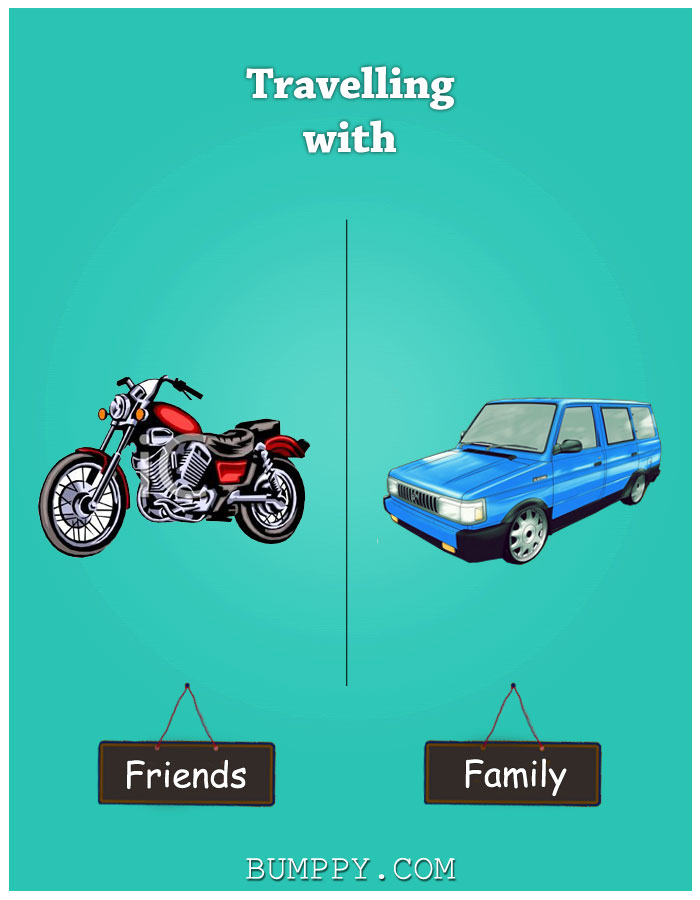 #2.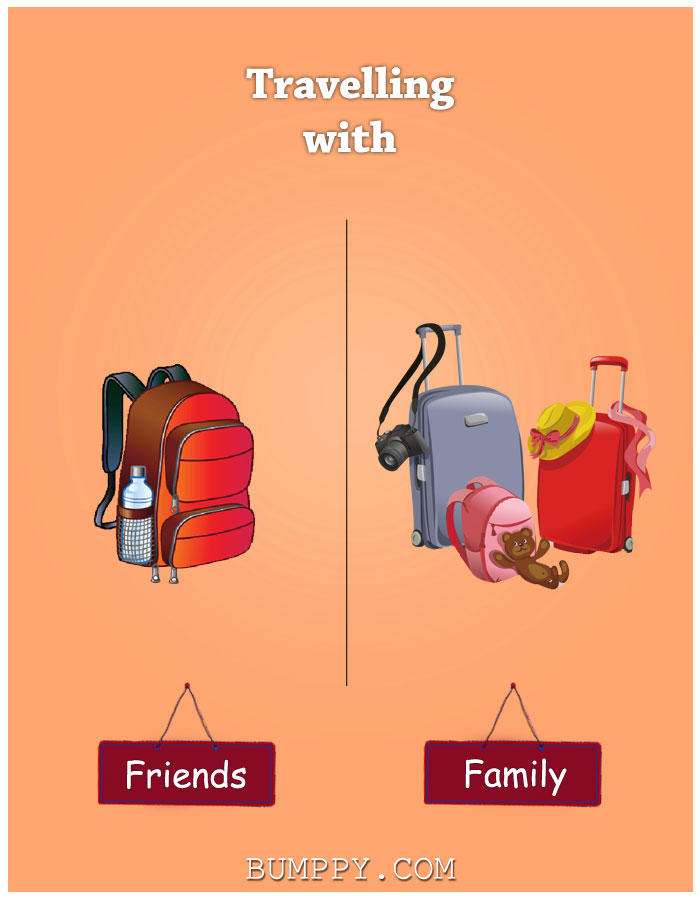 #3.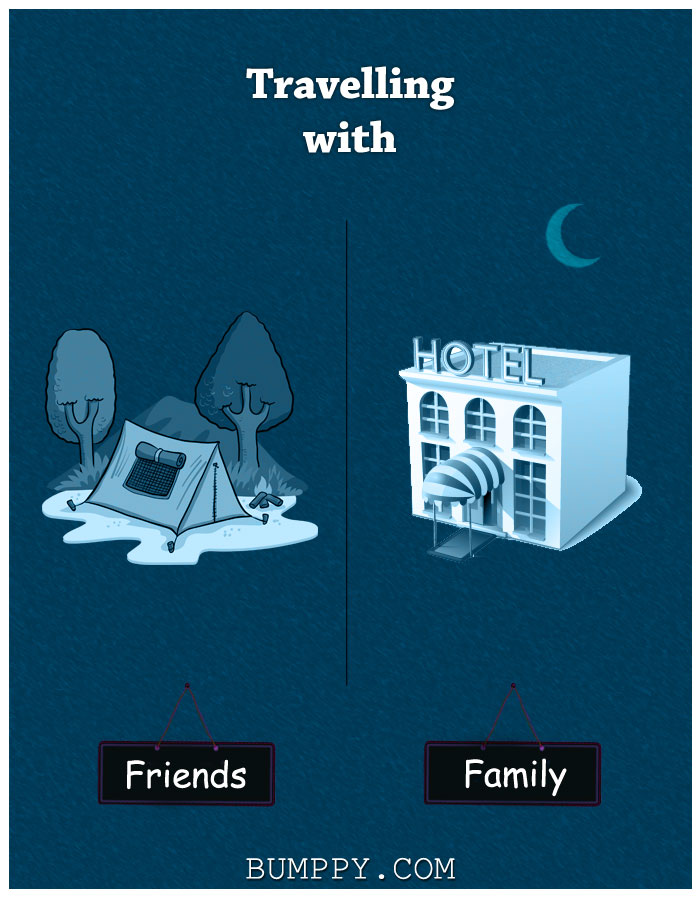 #4.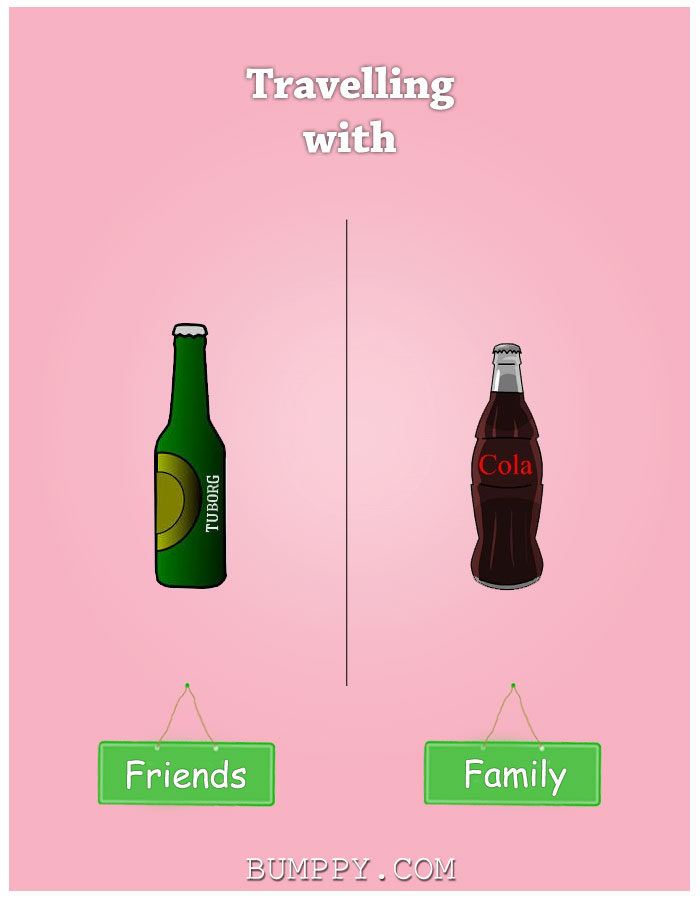 #5.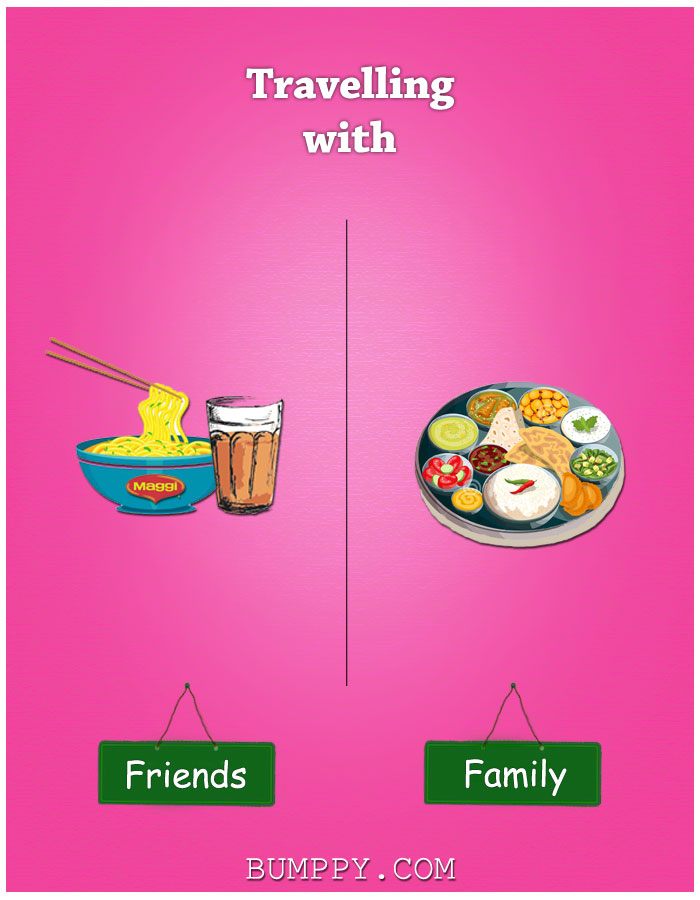 #6.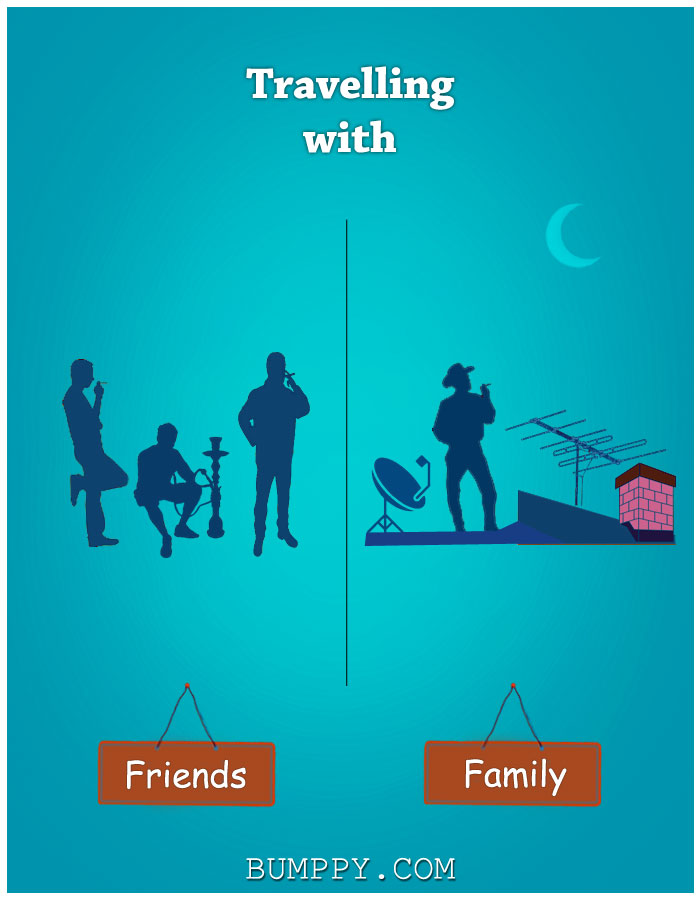 #7.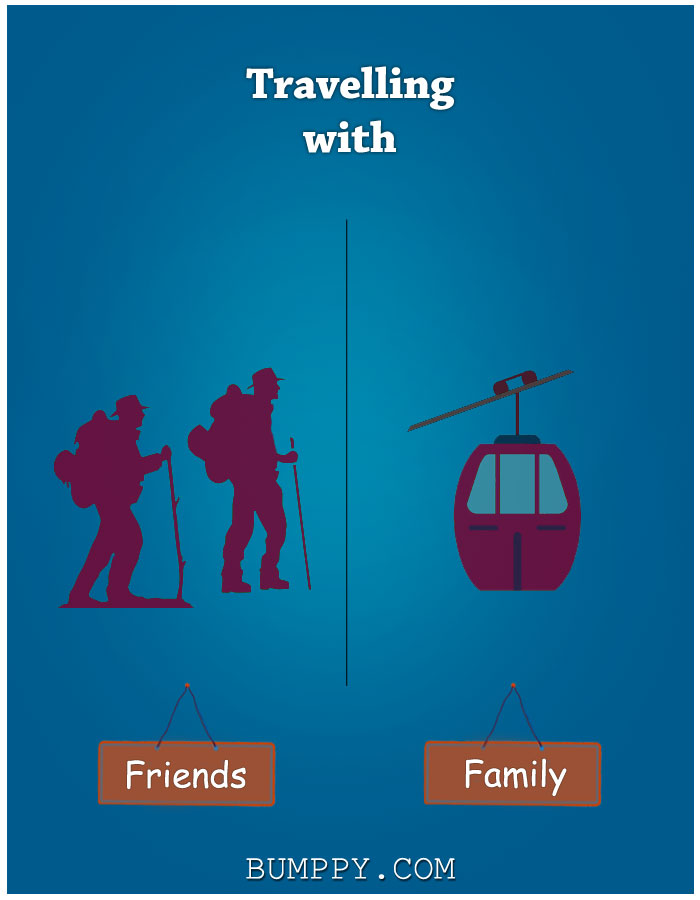 #8.