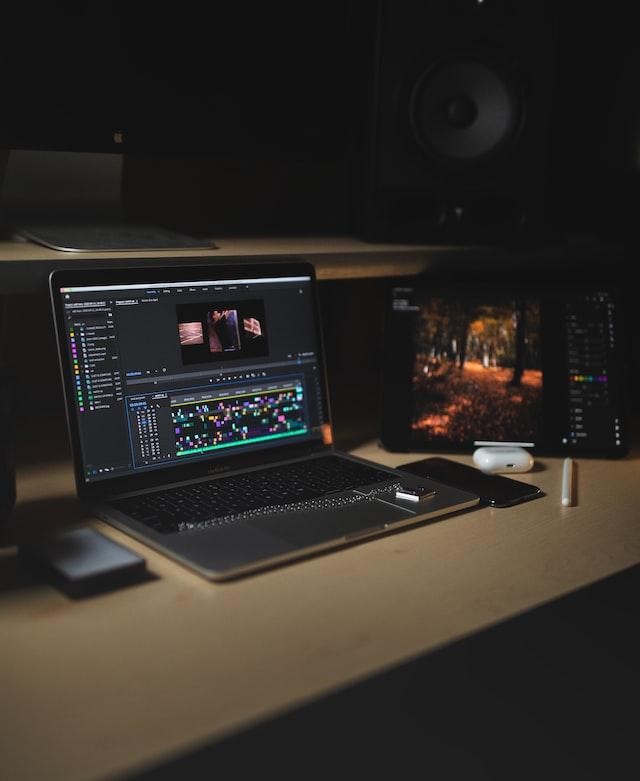 While there are a ton of video editing software on the market, you will get the most bang for your buck if you select one that meets your novice needs and your professional capabilities. The video editing software you choose will save you so much time in post-production, allowing you to focus more on having fun with creating videos! Below are some things you should look for to make sure you get the best video editing software.
An easy-to-use interface
It's not enough for a program to have basic functions — it also needs to be easy enough for anyone to use them. The easier it is to navigate, the more likely people will use the program instead of letting it sit on their computer unused forever.
This software should also have a variety of effects and filters. Most people aren't professional filmmakers or editors, so they don't need all the bells and whistles that come with a well-known video editing software like Adobe Premiere Pro or Final Cut Pro X. But even if you're making YouTube videos or adding photos together for a montage, having access to some fun effects like lens flares or vintage film looks can make your videos stand out from everyone else's boring content.
Advanced color correction
The most important feature of any video editing software is the ability to correct colors. This makes your video look professional, and if you want to be taken seriously by clients, you must ensure your videos are as good as they can be. Color correction allows you to adjust the colors of your footage so that they match each other better and don't look washed out or muddy. It also allows you to improve the colors of poor-quality sources like VHS tapes or cell phone footage by adjusting them to look more like HD footage.
Color correction is essential to any video editing process because it allows you to fix any issues with your footage's coloration. Video editors often use color correction to ensure each scene looks consistent and professional. If you want to add more control over your footage's colors, look for a program that lets you adjust your clips' brightness, contrast, hue, and saturation levels.
Integrated audio editing
When editing a video, it's important to have an audio editor capable of cleaning up, mixing, and mastering the soundtrack. You need it to be integrated into the video editing software rather than being a separate program that requires importing files and exporting them again. This will ensure faster workflow and more efficiency overall.
Video editing software that has an integrated audio editor can save you time and money in the long run. Instead of using two different programs to edit your video, you can do everything in one place. This makes it easier to get the job done faster and saves you money on software licenses.
Having the ability to edit audio tracks is essential for any video editor. This feature allows you to include background music, voiceovers, and sound effects during your editing process. It also lets you eliminate unwanted noise from your audio files so that your project sounds clear, professional, and crisp.
Access to royalty-free audio, graphics, and effects
The more options you have access to, the more possibilities there are for creating unique videos. A good video editor should provide access to royalty-free audio, graphics, and effects so you can create new content without spending too much time searching for them.
This is one of the biggest benefits of using a professional video editing software package. They typically come with hundreds of pre-made transitions and effects that can be applied quickly and easily, and they also include thousands of royalty-free audio clips, graphics, and still images that can be used in any project at no cost.
A collaborative workspace
If you're working in a team environment with multiple people, you want a program that lets everyone work on the same project at once. Collaborative workspaces allow users to see each other's changes as they happen and discuss edits before making them final. This is especially useful when multiple people are working on the same project, such as when a video marketing agency is producing content for various clients.
Some video editing software allows multiple editors to work on the same project at once. This makes collaboration easy, especially for large projects where it would be impractical or impossible for everyone to work from their computer.
Takeaway: Your choice of software is based on a personal preference, but there are some general features you should look for to succeed in the YouTube editing game, no matter what you are editing. A straightforward editing interface and great audio/video synchronization are a definite must. Extras like transition effects, speed control and render presets can make the difference between having fun making videos and just making them. Use this list as a guideline to help you find the right software for your particular needs.
Also Read More: 5 mobile entertainment options to consider for a nice time