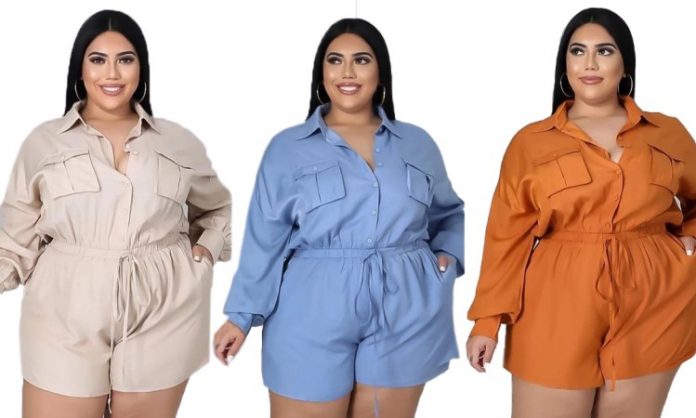 Long ago, plus-sized clothes were not seen as trendy or stylish; they were seen as things that fat people wore. Sometimes they even had to be custom made because there were no stores that stocked them. However, there is increasing demand for plus-sized clothing lines available locally and internationally, with many celebrities known for their curves calling for an end to these restrictions so that everyone can have the clothes they want.
One of the benefits is that people are presented with a wide selection of clothing options. This gives them more freedom to make their final purchase because there are more styles and designs available. In addition, people who do not fit into regular-sized dresses now have choices on par with fashion-forward.
This, in turn, encourages more body diversity that is not the norm in most cultures. It has become more acceptable for people who do not have traditional hourglass figures to step into the spotlight wearing the same types of dresses as everyone else. Even men are beginning to enjoy fashion items like trousers and capes and those who are not interested in mainstream clothing items.
There is also an impact on the fashion industry now that more plus-sized people buy trendy clothes for themselves. They start by wearing them and then decide what they want to invest in and purchase multiple pieces of a certain kind. This helps make these clothes available to the masses because it justifies mass production.
Wholesale plus size clothing might be daunting but not impossible as some high fashion trending brands like Global Lovers are looking forward to incorporating their collection with class and quality plus sized clothes in the market. All you need is to look through the following factors before choosing any Plus-sized outfit.
Determine your body shape.
There are four standard body shapes: apple, pear, hourglass, and rectangle. Buy after determining which styles and cuts of clothing will look best on your body shape.
Consider the fabrics.
Fabrics can make a significant impact on how a piece of clothing feels and looks on your body. For example, cotton, linen, and silk are breathable and comfortable fabrics for obese people, while synthetic materials such as polyester can be less breathable and more clingy.
Choose the right size.
Choosing the right size when shopping for plus-size clothes is essential. Choosing a size that's too small will be uncomfortable and unflattering while choosing a size that's too large will be billowy and sloppy.
Consider the cut of the clothing.
The cut of clothing can make a big difference in how it looks on your body. For example, dress with a higher waistband will help accentuate your waist, while clothing with a lower band will help to lengthen your figure.
Choose the right color.
When choosing colors for plus-sized clothes, it's essential to choose colors that compliment your skin tone. Darker colors such as black, navy, and olive green can help slim down your figure, while dull and light colors such as pastels and whites can help to add visual weight.
Consider the style of the clothing.
There are various styles of plus-sized clothing, from career wear to casual wear to formal wear. Choose the style that compliments your lifestyle and personality.
Shop at the right stores.
The right stores can make a big difference in finding plus-sized clothes that are comfortable, stylish, and affordable. Unfortunately, many stores consider Plus-sized clothes a secondary requirement to their brands and do not offer varieties and designs.
Set the budget for shopping.
It's essential to set your budget before shopping for plus-sized clothes, as the prices of certain styles and brands will vary significantly from store to store.
Less margin for the fitness of the clothing.
The clothing fit is essential, as poor-fitting clothes can be uncomfortable and unflattering. Make sure to try the clothes before you buy them to ensure that they fit well. It does not try taking loose clothes with less skin-tight margin.
Look for special deals and discounts.
Many stores offer special deals and discounts on plus-size clothing, so it's essential to keep an eye out for these deals when you're shopping.
Don't be afraid to experiment.
The great thing about plus-size clothes is that there are no rules! You can experiment with your clothes with different styles and colors until you find what looks best on you.
Look for quality in the clothing.
It's vital to find plus-sized clothes that are made well and will last you for a long time. Quality clothing is less likely to wear out or lose shape after frequent washings, so make sure to look for well-made garments before purchasing them.