If you are looking forwards to take your family for a holiday vacation, then Coorg is the best place to be. It is also referred to as 'Scotland of India'. This district is located in the southern state of Karnataka and is really inexpensive. The soothing, quiet green landscape, eye-catchy coffee plantations and varied wildlife seems welcoming. Coorg is also referred to by the locals as Kodagu. This place is well connected and easily accessible. You can travel by road by hiring a car from Mysore and engage in a wide range of activities here. Checking out evolve back coorg hotel reviews will allow you to book a room here to meet your family's specific needs.
Things to do with your family in Coorg
Talacauvery: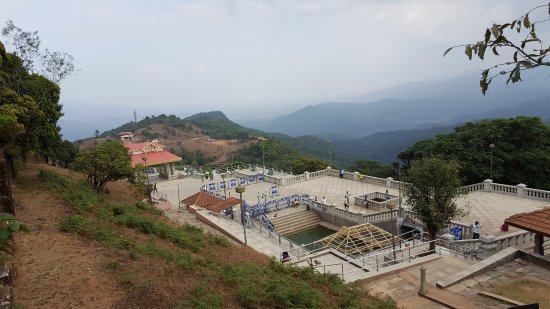 It is considered to be the source of Cauvery (Kaveri) River and is located near Bhagamandala, on Brahmagiri hill. It is a popular pilgrimage centre when devotees flock in thousands during special occasions to take a bath in its holy waters. Also is present a temple here dedicated to Goddess Kaveriamma. This temple becomes a great sight on Cauvery Changrandi day. Also is worshipped here Lord Agasthiswara, considered to be the main link between Lord Ganesh, Sage Agasthya and River Kaveri. A popular festival is celebrated here in October, named Tulasankaramma at this temple. To reach the hill top to get a panoramic view of the surrounding hills and dense forests, you need to climb about 407 steps that lead from the temple.
Abbey Falls: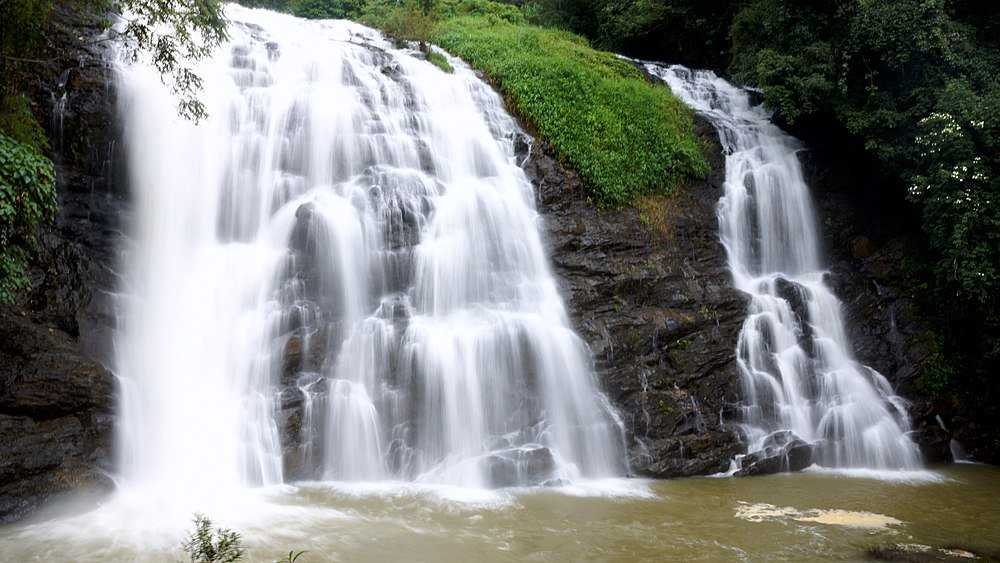 This falls is located just 5 kilometres away from the town at a height of about 70 ft. It is also referred to as the Abbi Falls. It offers unparallel views of the region. Earlier, it had been named as 'Jessy Falls' after Coorg's first British Chaplain's daughter's name. You can come across private plantations established close to the falls. A bit of trekking will be required to reach the falls. Although a short trek, it is sure to take you through lush green coffee, pepper, cardamom plantations. Their aroma is sure to entice you to check them out. Monsoon season is the best time to visit the falls as the stream here is non-perennial. Hence, you can get to enjoy the scenic beauty of this place only between July and October. Slippery roads during this season will require you to move extra careful. Also be careful of leeches that are found here in plenty. The falls remain open to all visitors throughout the week from 9am to 5pm and you need to pay a small fee to access it.
Gandhi Mantap:
In 1934, Mahatma Gandhi had visited this region. Hence, a memorial has been constructed at the garden centre at Raja's seat in his honour, called the Gandhi Mantap. It is from this location that he had given a speech to the locals. This memorial has been constructed to immortalize the event. It comprises of arched bridges and four pillars. Gandhi's ashes are kept here in an urn. A procession, called Sarvodaya Divas is taken out. Verses from the Gita are recited along with that of the Bible and Koran. Floral tributes are paid by visitors remembering his philosophy of peace and non-violence. After Delhi, Coorg is considered to be the only place where his ashes have been preserved.
Raja's Seat:
From this place, you can get to enjoy the beautiful sunrise and sunset. It was once the seat of the Kodagu kings. They used to visit this place during their reign to get refreshed and feel rejuvenated. It is located in Coorg's Madikeri district and is abundant with exotic flowers, exquisite fountains and amazing landscape. Being on a high area, you can get beautiful views of the surrounding region. Besides this, there is also offered a toy train ride here for all ages. The musical fountains are also part of the attractions that is taken care of by the Indian Archaeological Survey department. This picturesque garden also is a favourite picnic spot for the locals and tourists alike. They also make great places to take photographs.
Iruppu Falls:
This picturesque waterfall is located n Brahmagiri Mountain Range and is also a popular pilgrimage centre. They are also referred to as Lakshsmana Tirtha Falls and form River Cauvery's tributary. It is believed to be connected with Ramayana. The water of this falls is known to have healing and cleansing powers. Pilgrims in thousands visit these falls during Shivratri. The falls are open to tourists from 6am to 6pm every day and require paying a small entry fee.
Tadiandamol Peak:
It is indeed a wonderful activity to engage in to explore the hill station's scenic beauty with your family. It is also Coorg's highest point, at a height of about 1,748m. The trek begins from 'Nalknad Palace' located about three kilometres away from Kakkabe. The entire route is quite scenic and you will be treated with green visuals only from start to end. The very first landmark you will come across is referred to as the Big Rock. It is also an ideal place to camp amidst nature. You can also get to see a few waterfalls along the route that becomes narrower as you progress. However, the last stretch is stated to be quite intriguing and as you reach the top, you will feel that sense of accomplishment that can be relished for a lifetime.
Honnamana Kere Lake:
There is several vast water bodies located in Coorg district, with Honnamana Kare Lake being the largest one in the region. Nestled amidst the hills, it is a fabulous spot to spend quality time with your family. This lake has been named after Honnamma Goddess. Closeby is established a temple dedicated to this goddess. The lake appears quite sunning and offers peace of mind.
Going through evolve back coorg hotel reviews put up by other tourists who have stayed at this place will allow you to make a wise and well-informed decision.