Michal Sobel  is a freelance brand designer since 15. His 8 years were amazing but then because of the issues with advertising industry he stopped his creations. At, his 27th birthday he thought of designing again. All he knew that he loves to illustrate drawings on  space, future, science and fiction related things. And always wanted to wear the designs he admire.
In his blog he quotes that "
I worked as a freelance brand designer since I was 15. I was able to take care of myself ever since. I loved the next 8 years. They were incredible. But when I turned 23, the bullshittery of advertising industry (at least here, where I live, Czech Republic) caught up with me. Day by day the fun faded a little away. On my 27th birthday there I was, burned out candle on a cake.
This January I decided to leave and start over. I didn't know what I will do. The only thing I enjoyed was drawing illustrations of what I always loved — space, future, science and fiction related things.
Rick and Morty helped a lot. Actually, it was because of R&M, Firewatch and The Oatmeal I decided to get up, draw the prints I wanted to wear but couldn't find anywhere to buy, dig myself out of the shithole full of debts I put myself in by selling them and draw once more.
Now I'm learning to screenwrite so I could merge it into creating stories like those guys. And hopefully to move to LA. I don't know how it will go, but after last ashy 6 years, there's a little fire in me again. It was about time."
So, now here are his imaginations!
More info: SFSF | Michal Sobel
#1. Next Step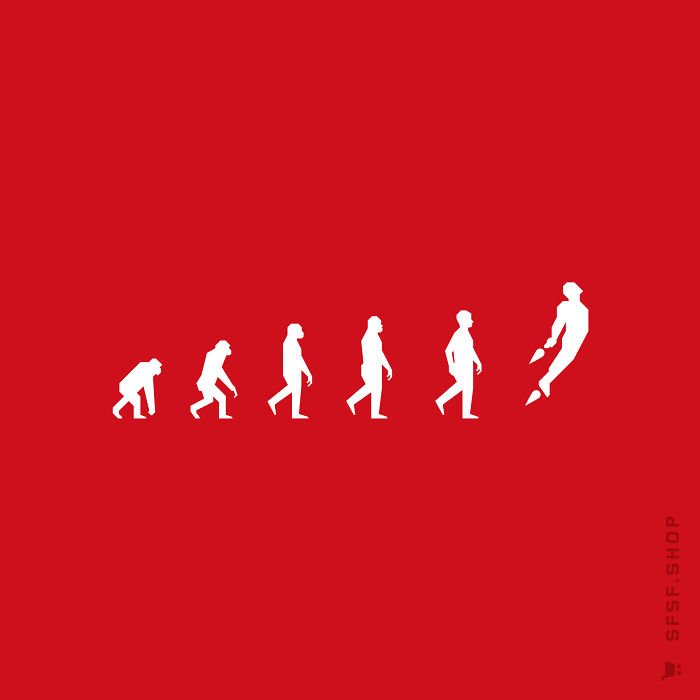 Source
#2. From Earth To Mars
Source
#3. Astronomer's Soul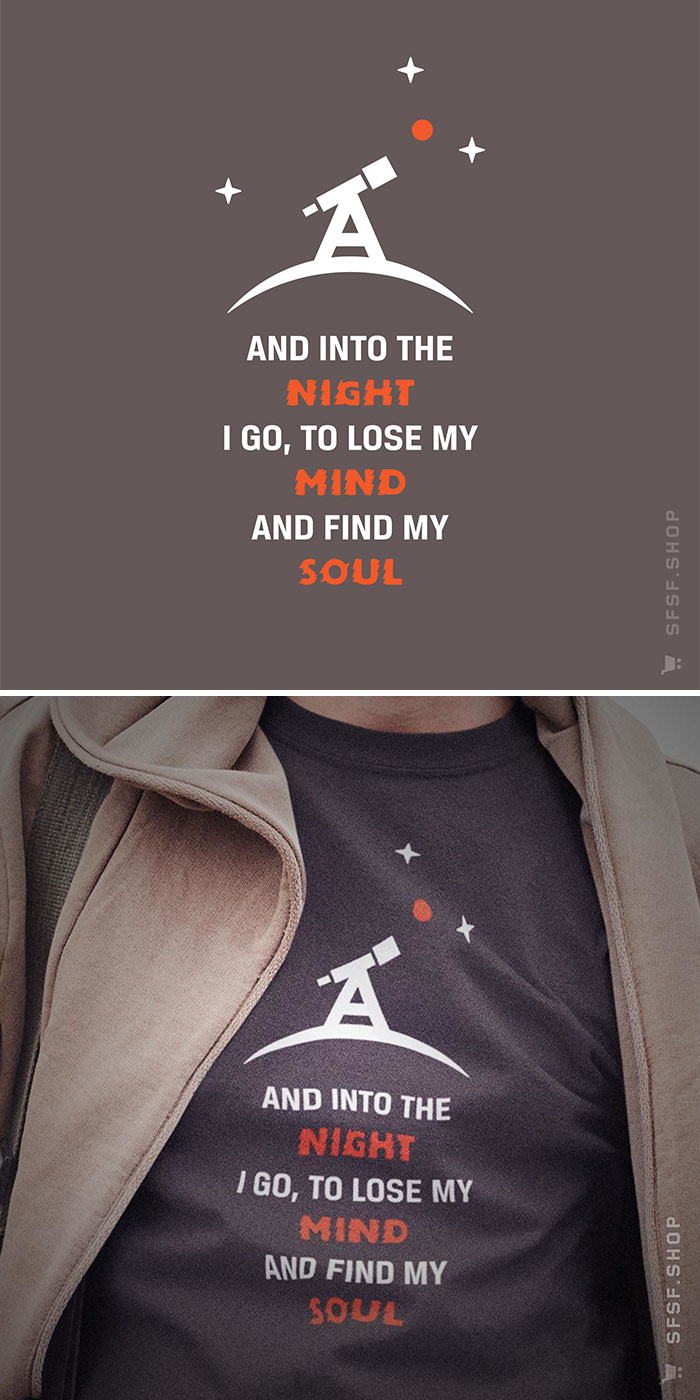 Source
#4. Layers: Earth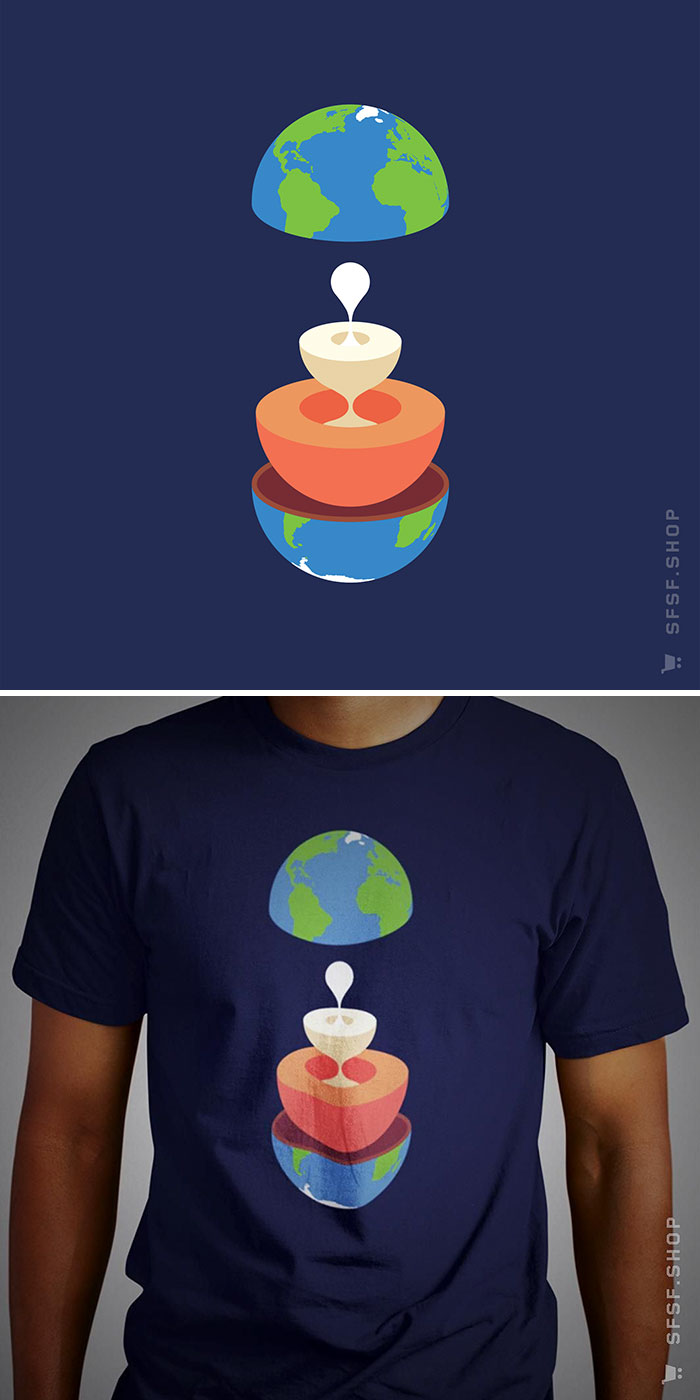 Source
#5. Red Pin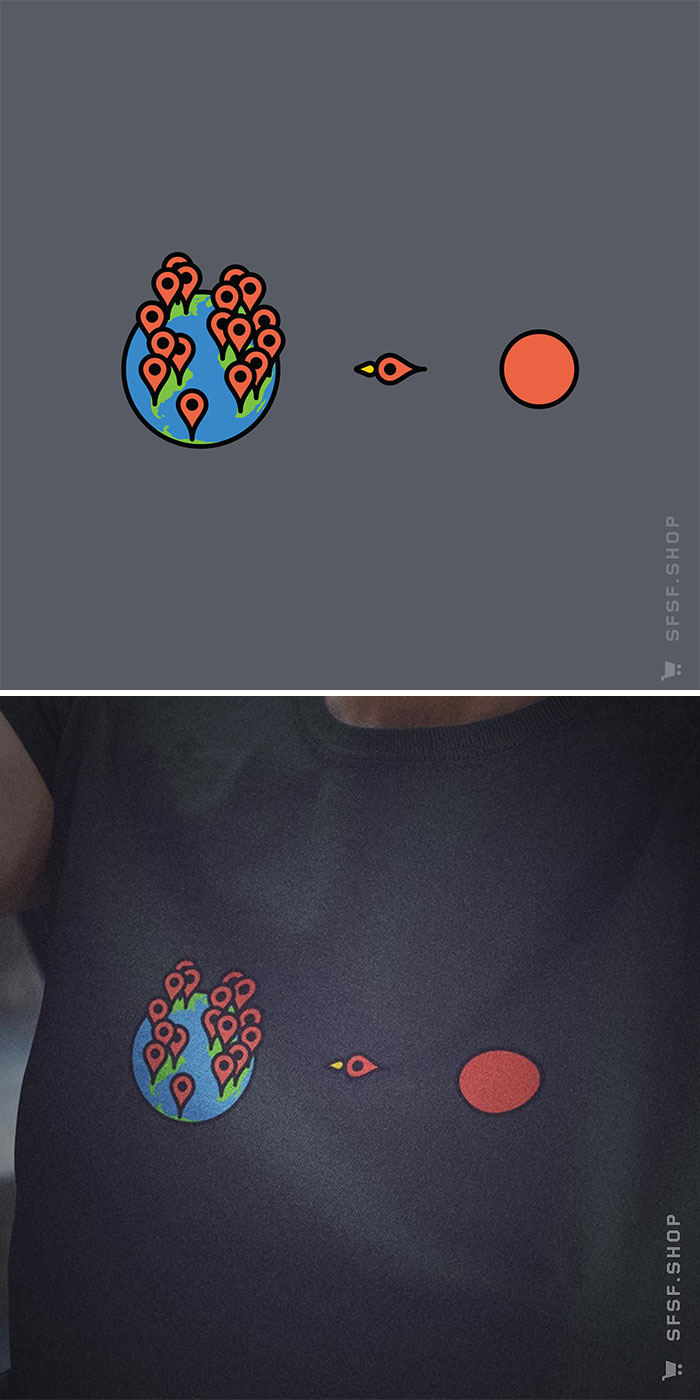 Source
#6. In Space We Thrust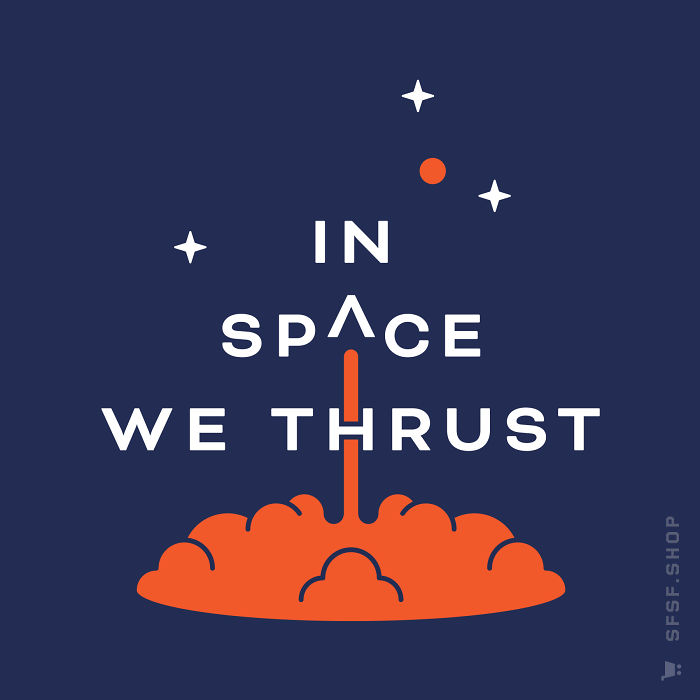 Source
#7. I Want To Believe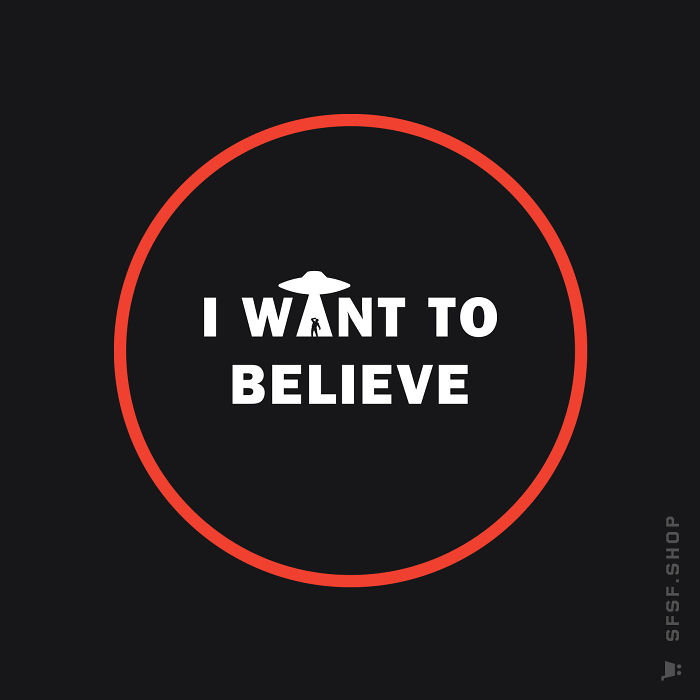 Source
#8. The Rgb Space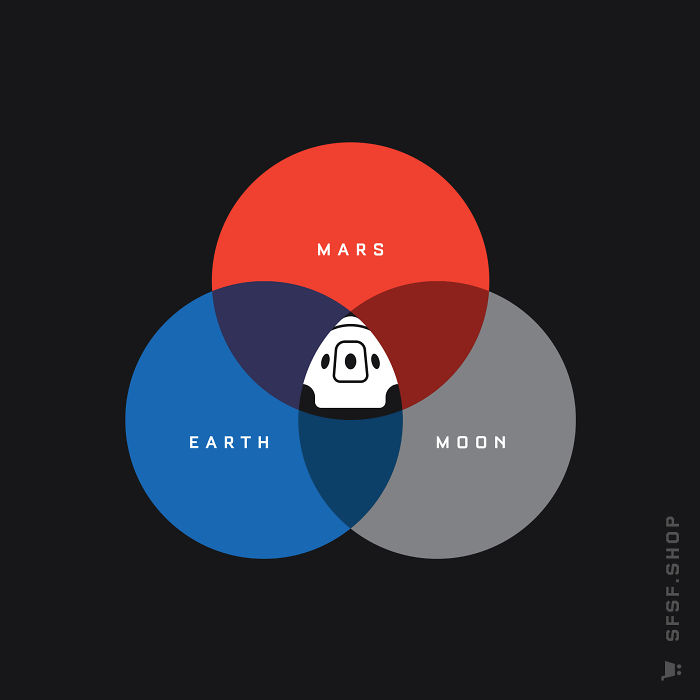 Source
#9. V2 Bros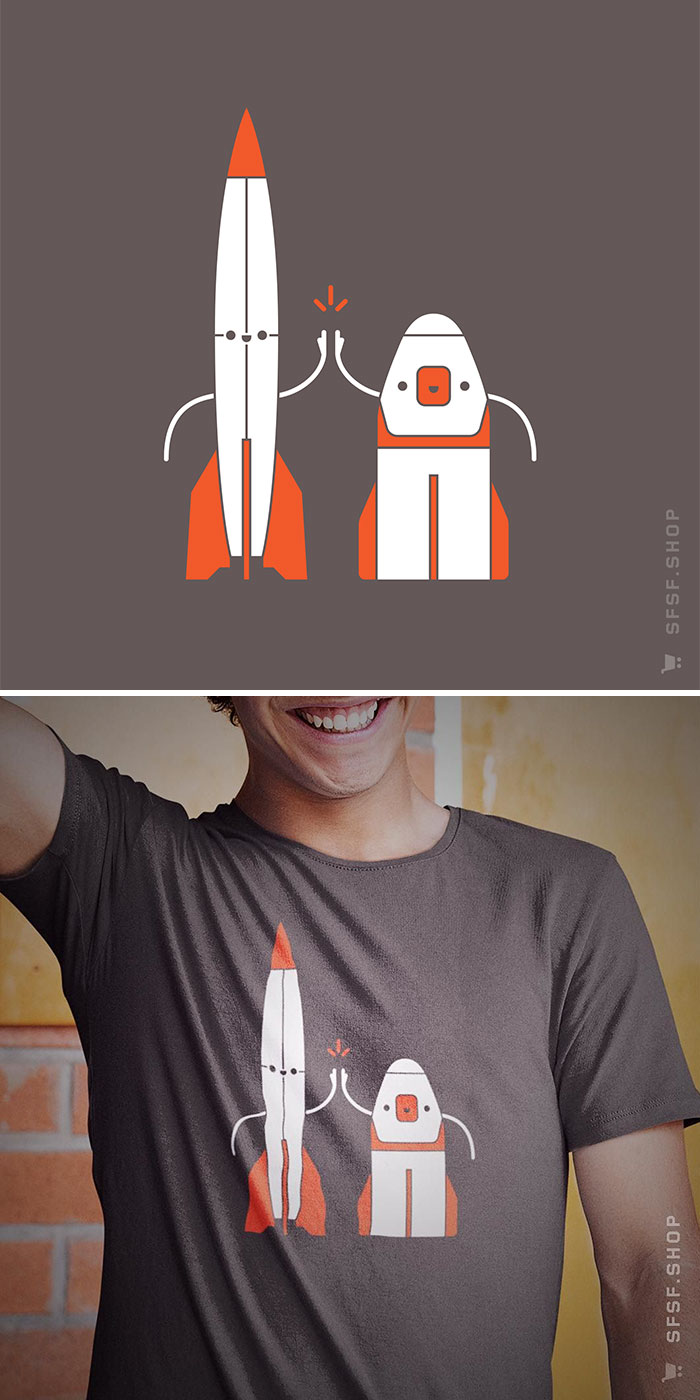 Source
#10. Father Of Dragons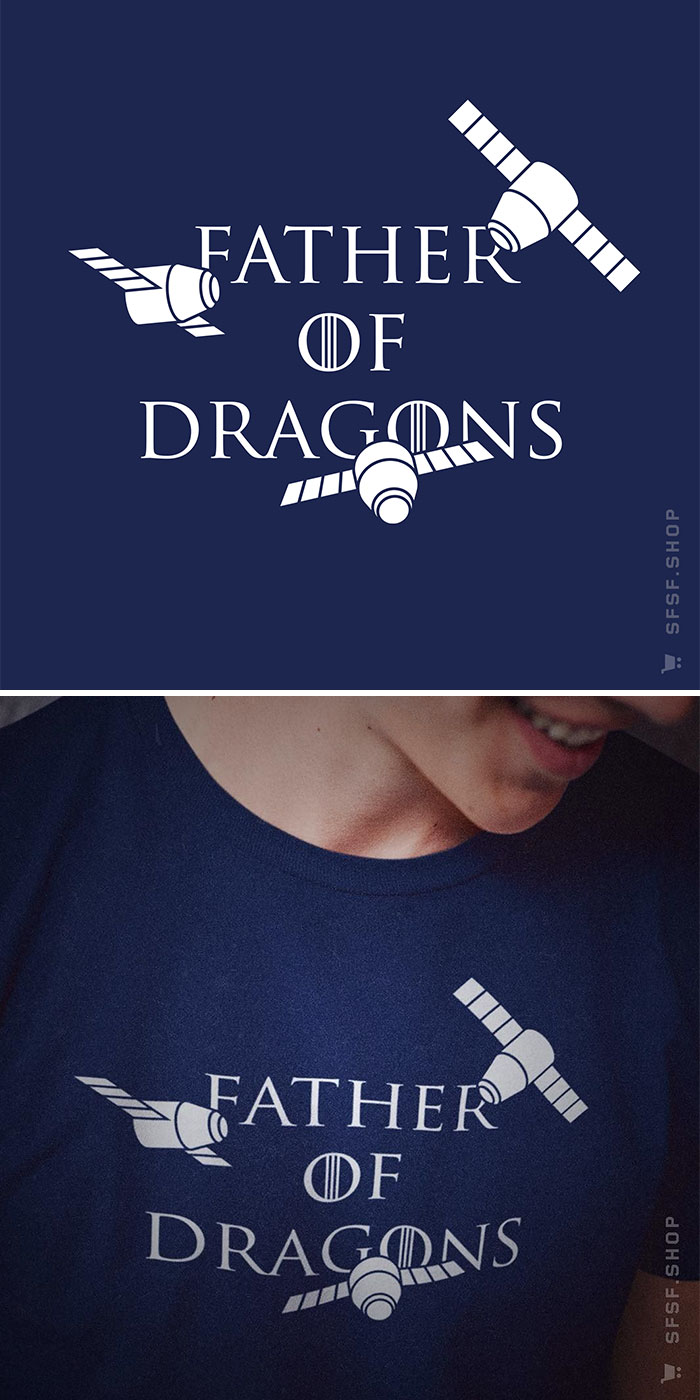 Source
#11. Evolution Of A Martian
Source
#12. Ack! Ack! Ack!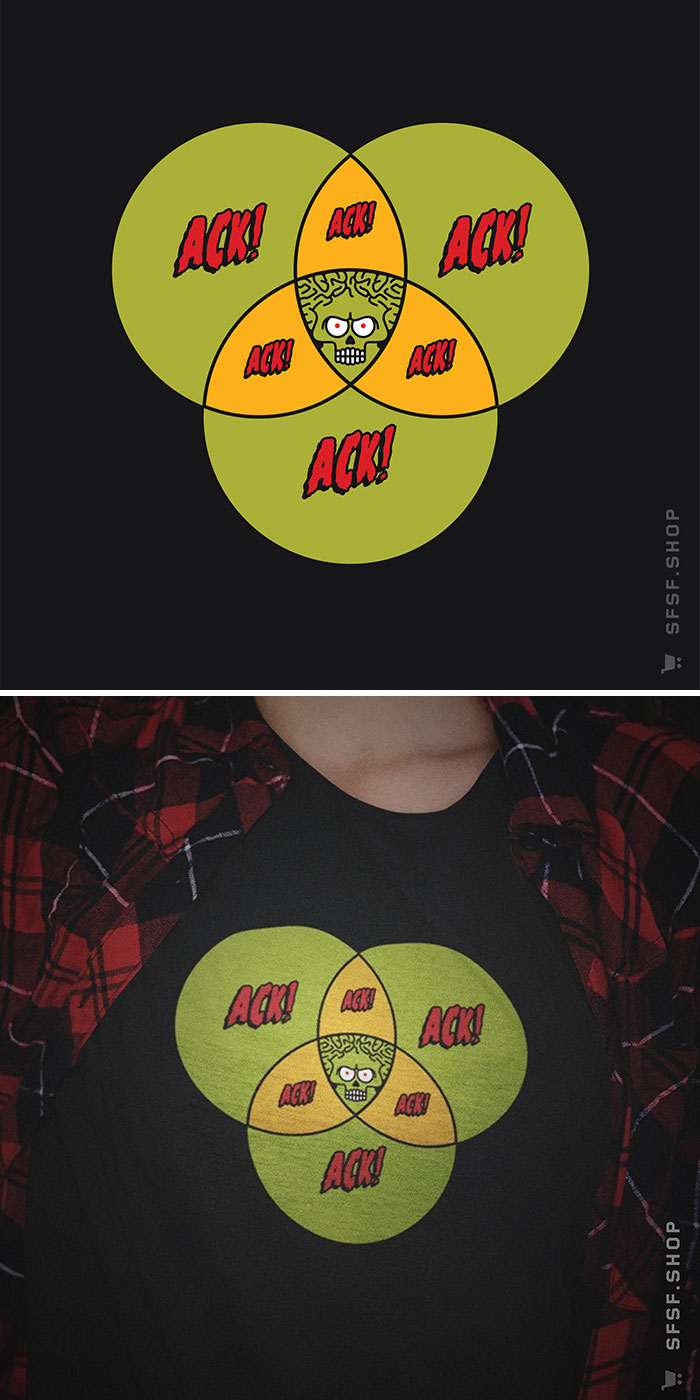 Source
#13. S☰xy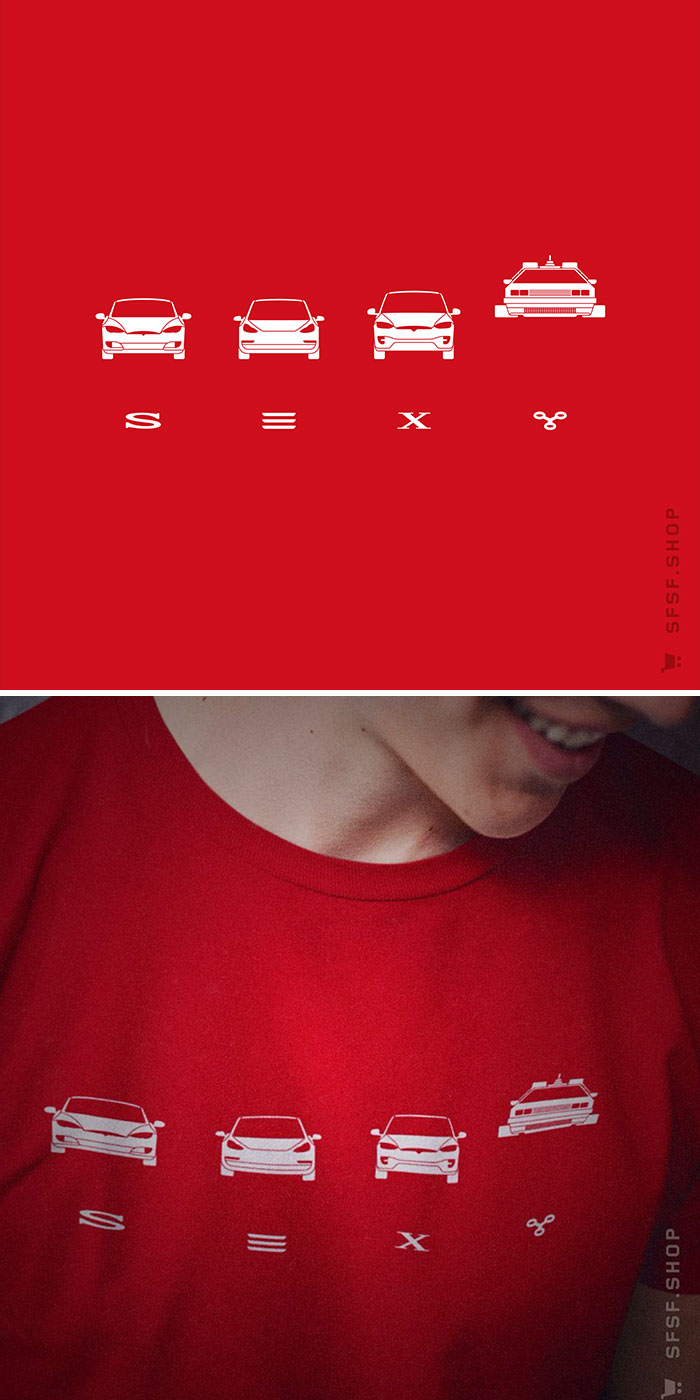 Source
#14. Look At Me!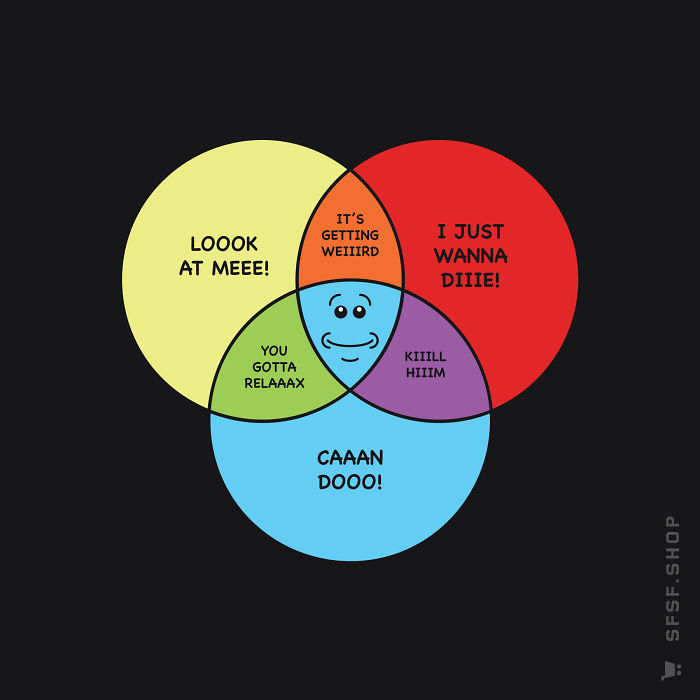 Source
#15. Layers: Mars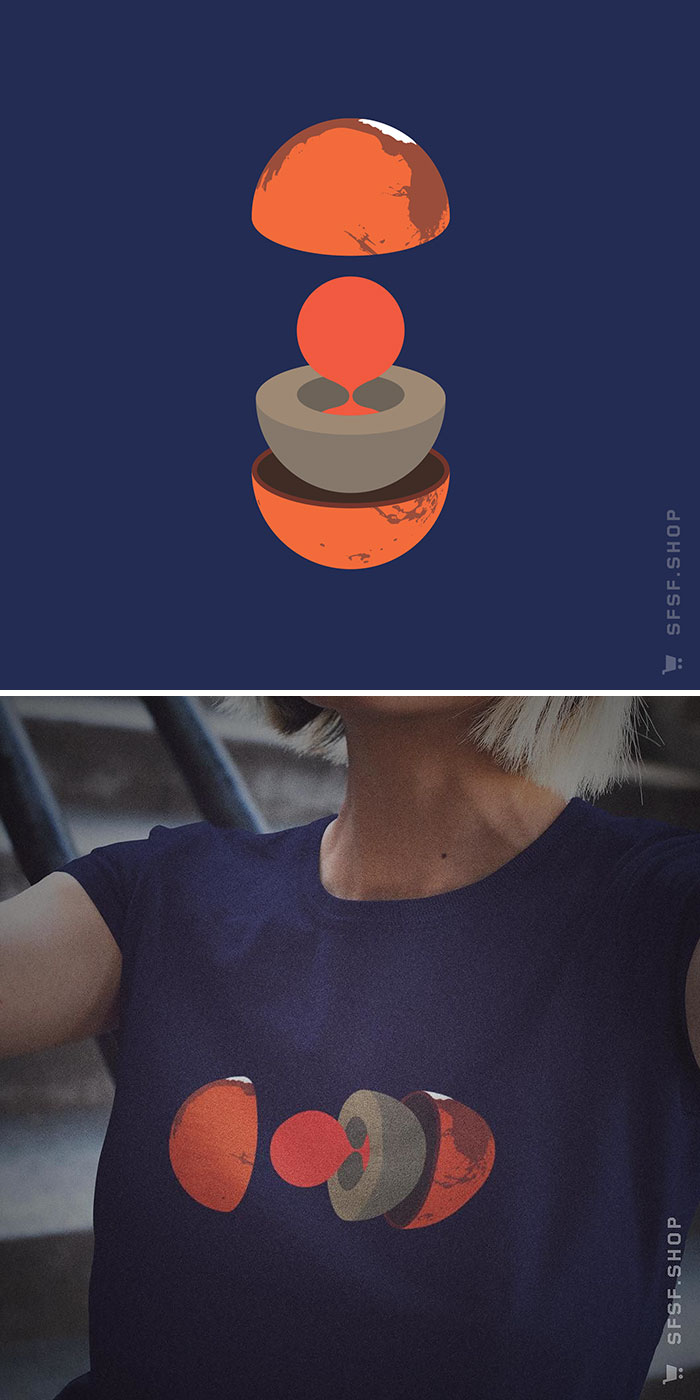 Source
#16. Flat Earth Is Bullsh*t
Source
#17. Nyan Dragon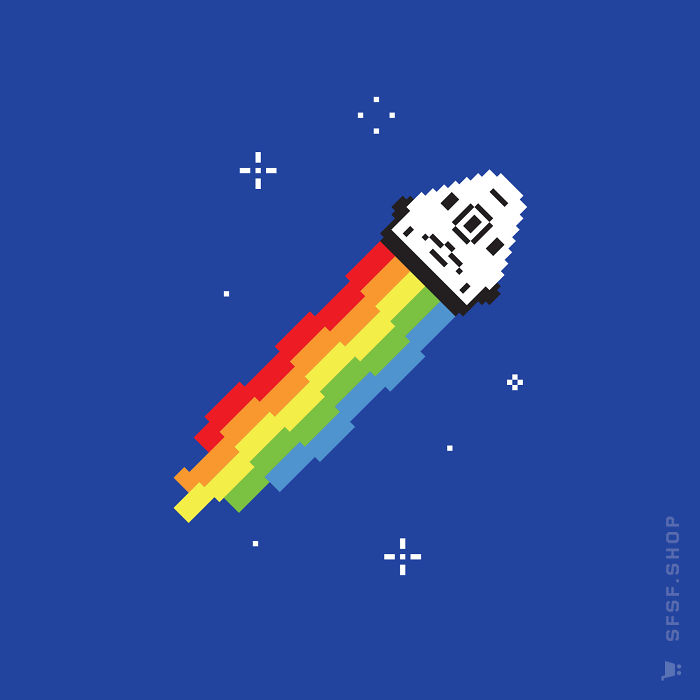 Source
#18. Are You Still There?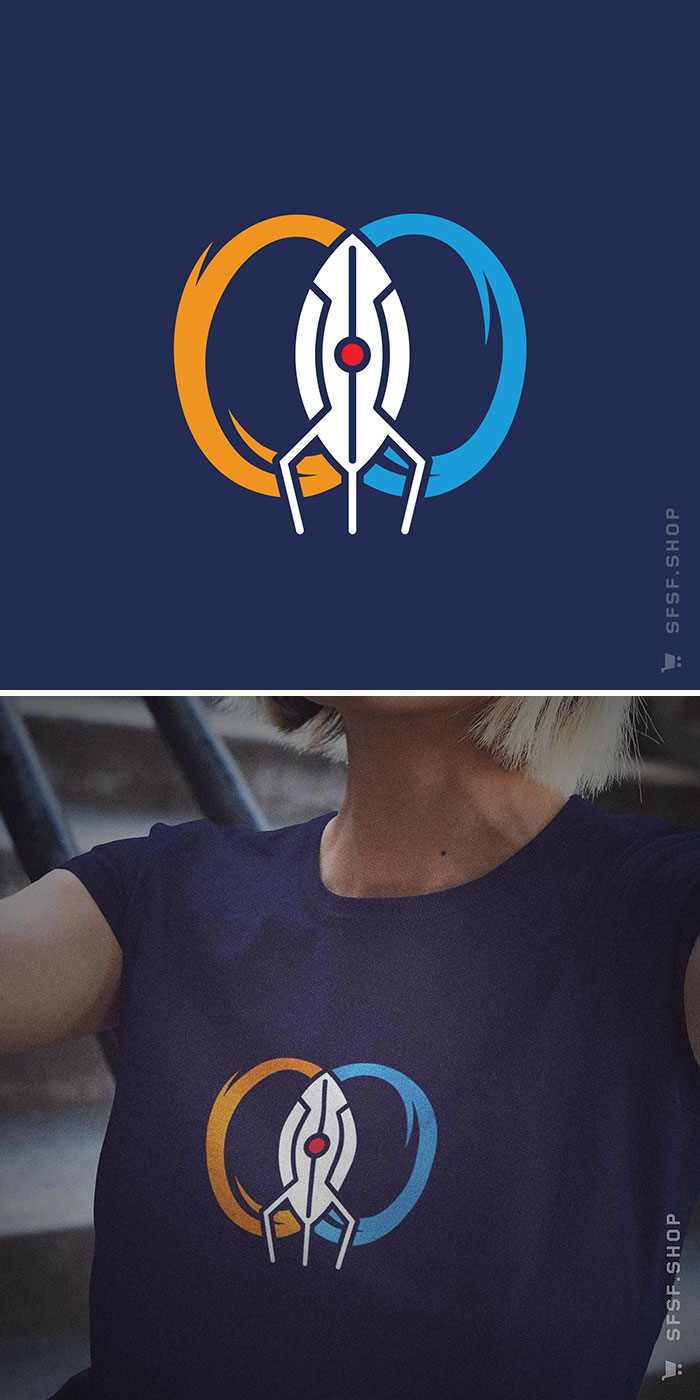 Source
#19. Marty X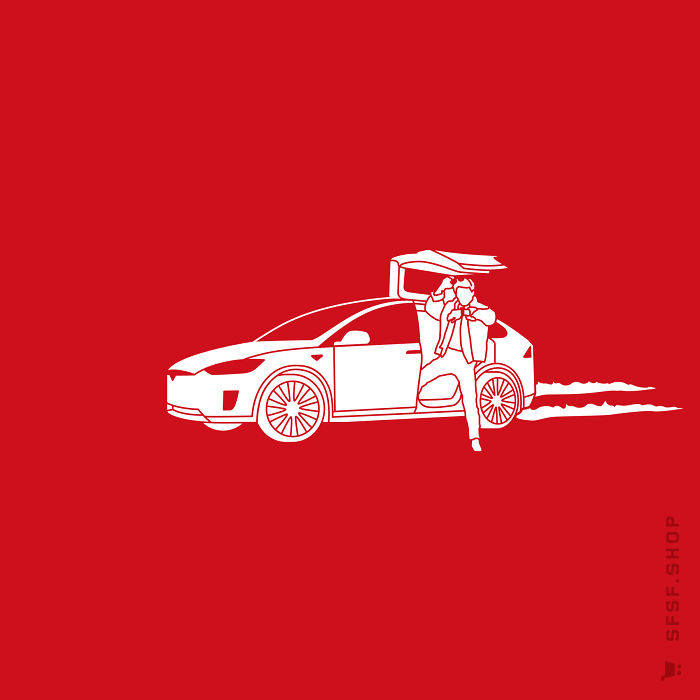 Source
#20. One Small Step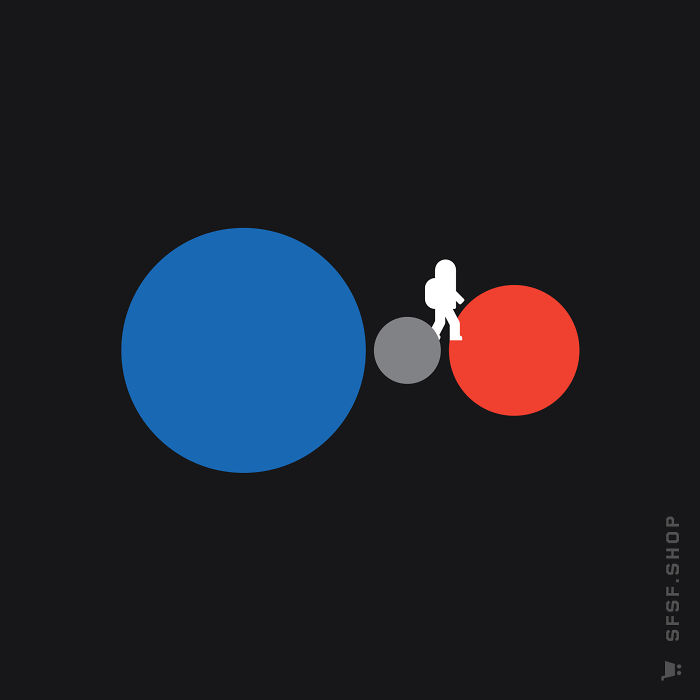 Source
#21. Layers: Saturn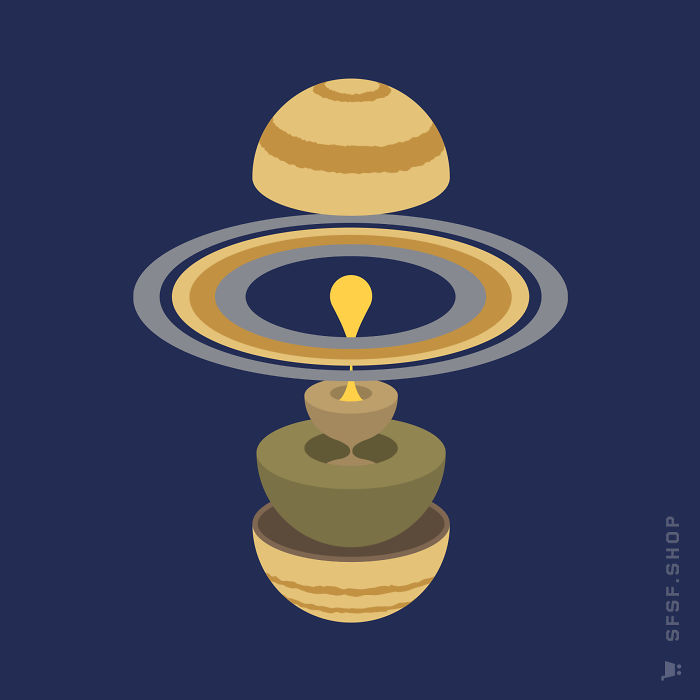 Source
#22. Replaceable Crew, Futurama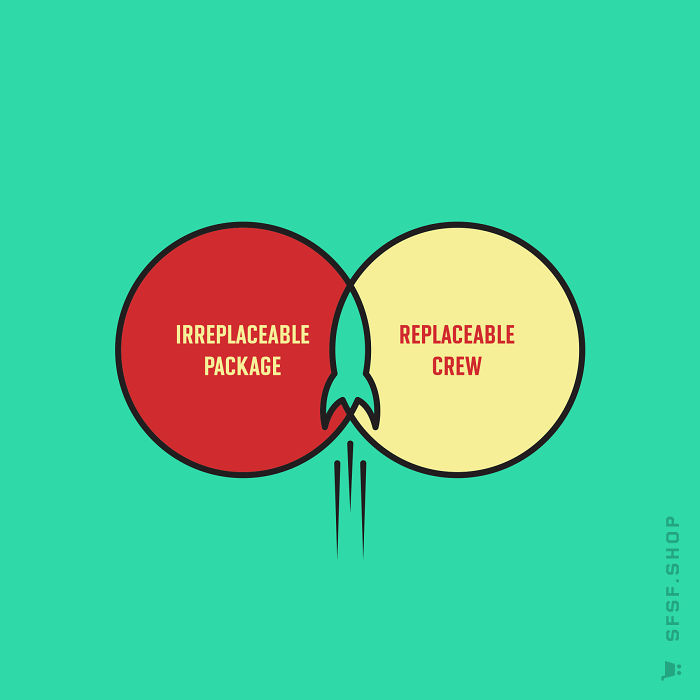 Source
#23. Layers: Sun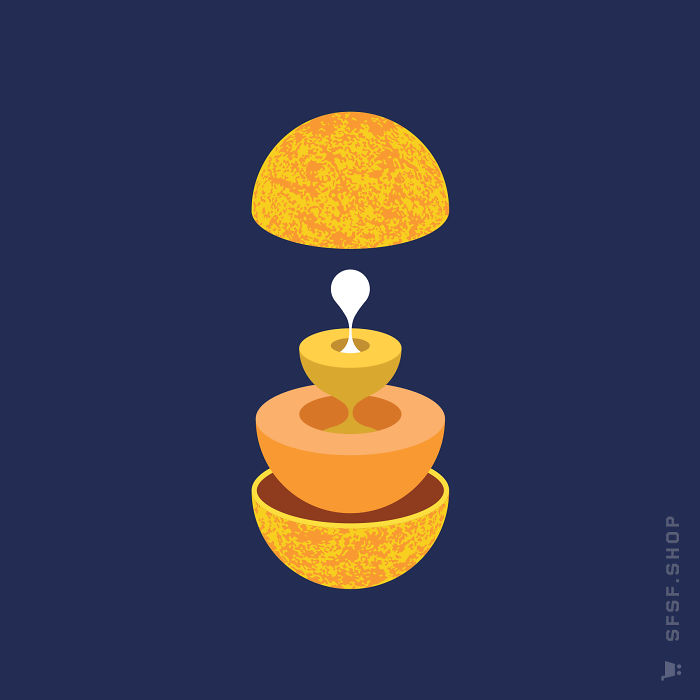 Source
#24. Layers: Mercury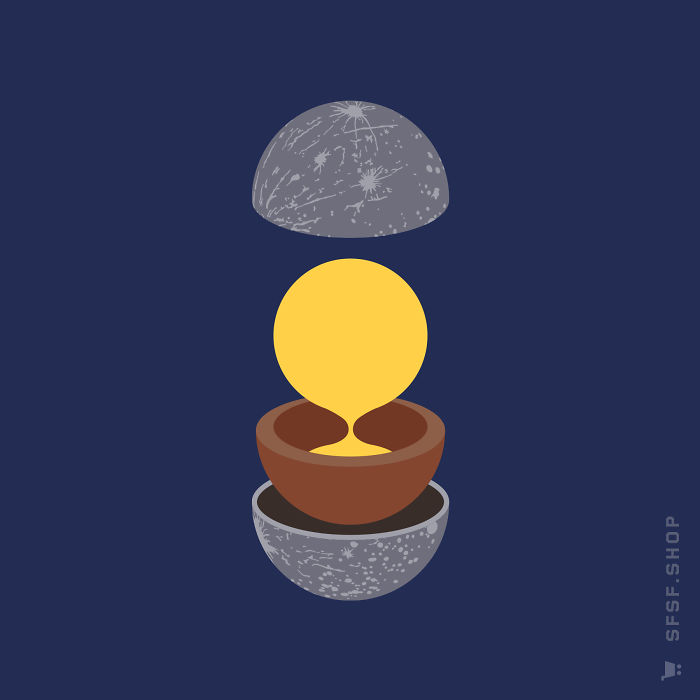 Source
#25. From Earth To The Moon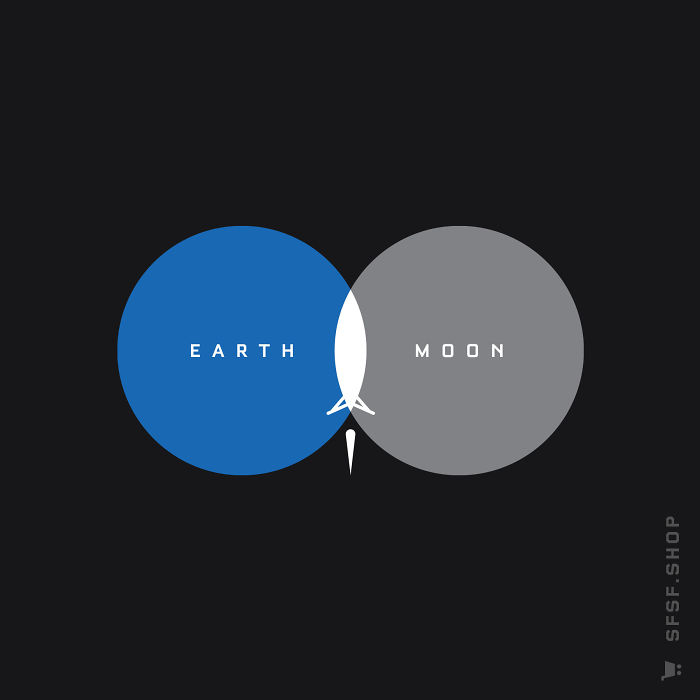 Source
#26. Layers: Moon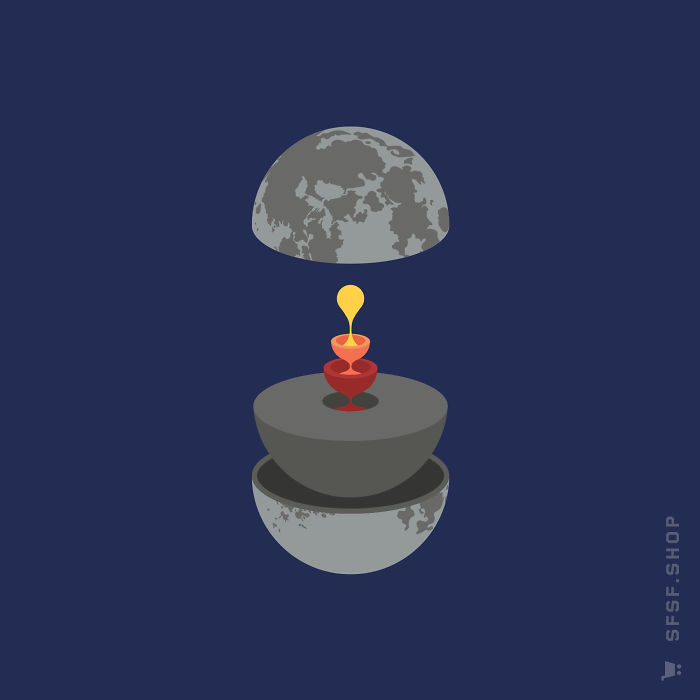 Source
#27. Layers: Venus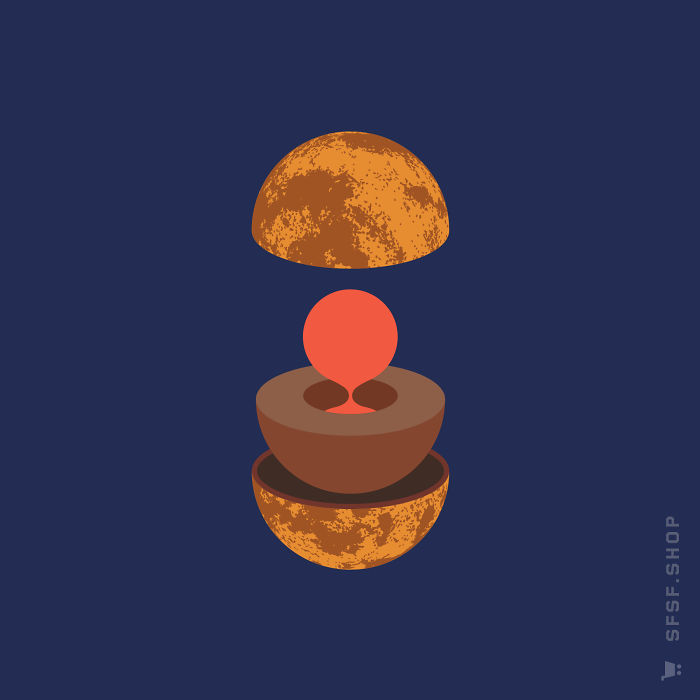 Source
#28. Layers: Uranus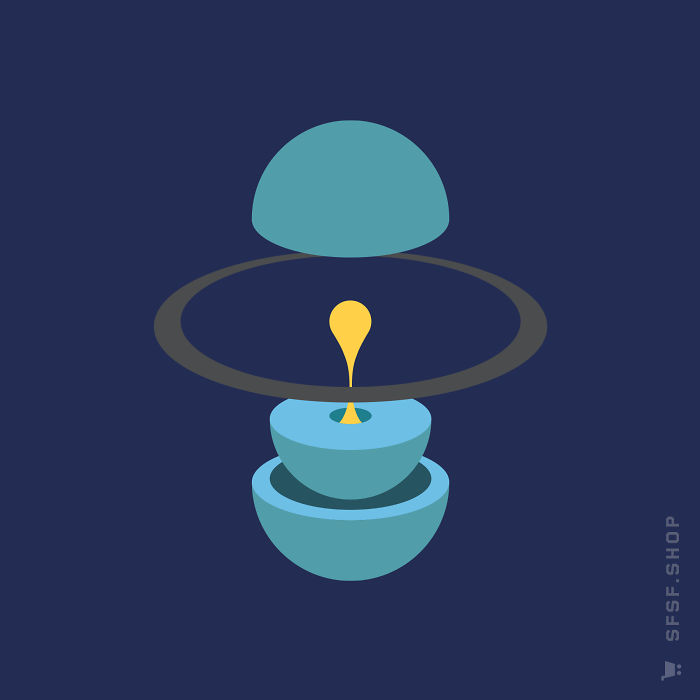 Source
#29. Layers: Neptune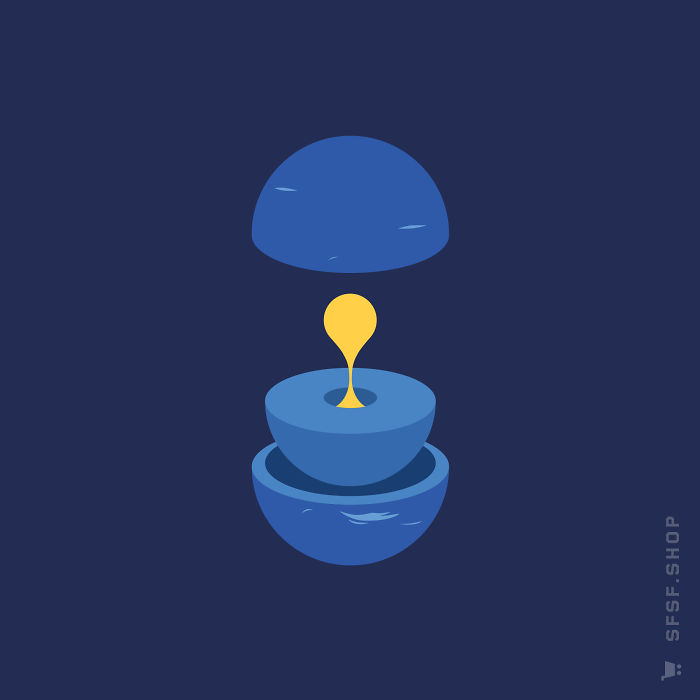 Source
#30. Layers: Pluto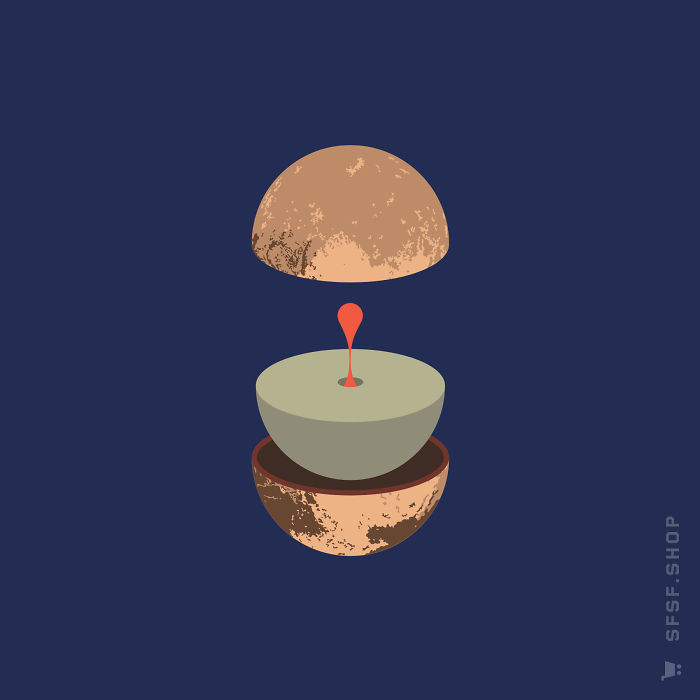 Source
#31. Layers: Jupiter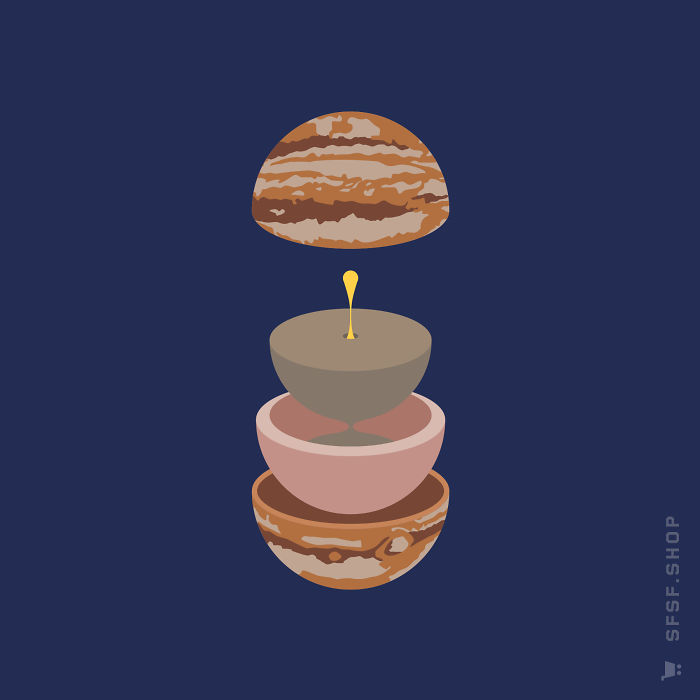 Source