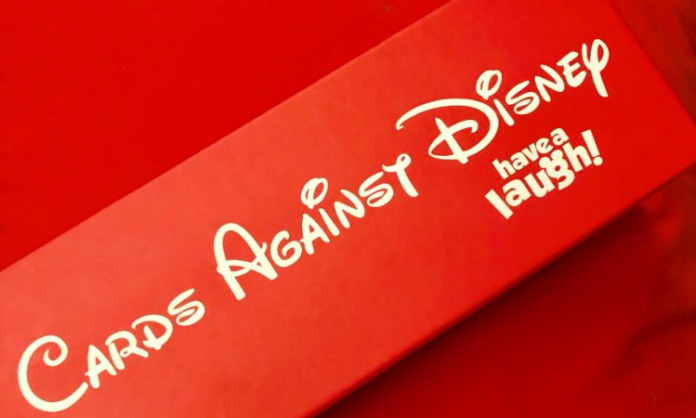 We've all been finding methods to keep active during these extraordinary times, from preparing banana bread and tackling exceedingly difficult puzzles to increasing general knowledge with weekly Zoom quizzes.
There were also several new Cards Against Humanity releases for individuals who like to play offline games. Like Cards Against Disney. Beware! This isn't a general game for the weak-hearted or the easily offended! But if you can get past this and take everything in jest, it could be an afternoon well-spent.
Taking the foul and obscene comedy of Cards Against Humanity and transplanting it to Disneyland's charming and innocent setting is Disney Cards Against Humanity game. This game is strictly not for children (save for the adult-child within each of us) and is only for people aged 17 and up.
The Disney Cards Against Humanity game is just as bad as you'd expect… and perhaps even worse!
With witty anecdotes like "There's a little-known Disney movie called The Princess and Bambi's Dead mother," or "When life keeps you down, you know what you gotta do? Just keep pretending to be a man," and so many more by tik-tokers, Disney Cards Against Humanity
would be a trip down memory lane, with the excitement of it all.
If you have any experience with the original Cards Against Humanity, you would be familiar with the layout of the box. With a combination of 260 Black cards and 568 white cards, the pack of 828 all fit into a black box. And you can have a crowd from upward of 4 to 20 or more to play. Thankfully, this set has only a physical version. No downloads are required, so you can gather, post-vaccination, of course, and have a blast!
The game has quite a repository of questions from "Ever wondered why 'Elsa' adored 'Olaf's' nose?" to "What exactly did the 'Seven Dwarves' do with 'Snow White'?" and "How similar were 'Bambi' and 'Thumper'?"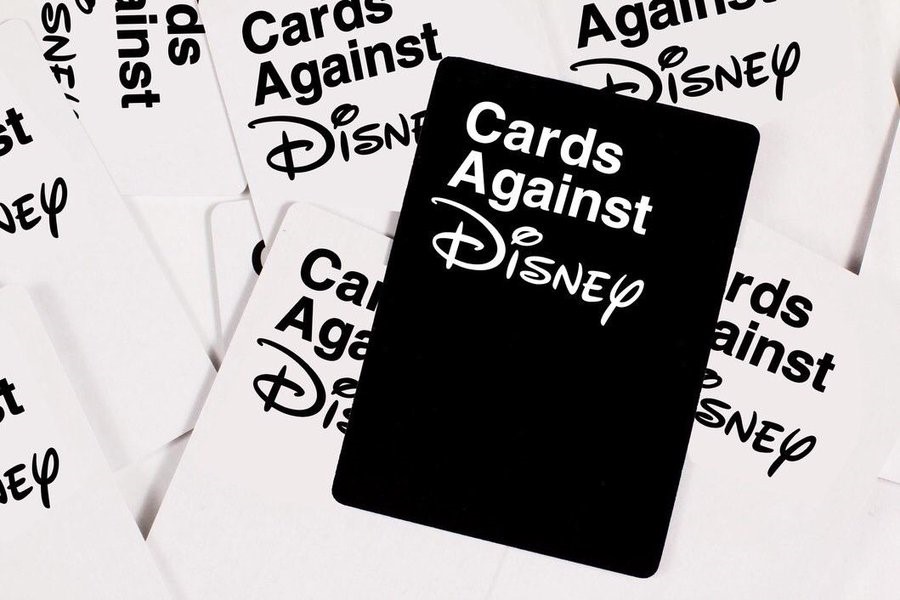 You'll never be able to view a Disney classic the same way after playing this game! These cards will make you laugh so hard that you'll cry.
Cards Against Disney will appeal to everyone, whether you are a seasoned Game Master who has been playing for ten years or are entirely new to the notion of this card game.
And, if you thought the game couldn't get any better, the Cards Against Humanity expansion packs are pretty cool- linking the possible solutions to these topics, such as pride, theatre, dad, and collage packs. This will look great next to the rest of your game sets on your shelf, whether it's red or black.
So, if you want to learn how to play this game and win, you'll need to put your mind in the gutter. When some of the cards contain the words 'Donald' 'Dick' and 'Dory' the 'Lesbian' 'Fish' on them, you know you'll have to scrape the bottom of the pit of decency to win this game.
This is every Disney fan's dream… unless their dream state is warped and deviant, of course. But haven't we all wondered what goes on behind the scenes at Disney's Wonderful World?
That's your weekend plan sorted!