The 42-year-old Film Director Sandeep Mohan came to Mumbai in 1996 to became a Film Director, his first film was released on 2012 named " Love Wrinkle Free" and got A certificate by the Central Board of Film Mohan made two decisions about his next film Hola Venky (2014): to give the censor route a miss, and to screen the film to small gatherings such as cafes and pubs rather than on the big screen. Mohan's latest production "Shreelancer" is being given the "Great Indian Travelling Cinema" treatment, as he puts it. Mohan has decided to roll out the film across 12 cities and give it a limited release. This film is Starring Newbie Arjun Radhakrishnan and the film is about 20-something freelancer Shreepad Naik, who battles incessant self-doubt and the pressures of an unsteady career choice.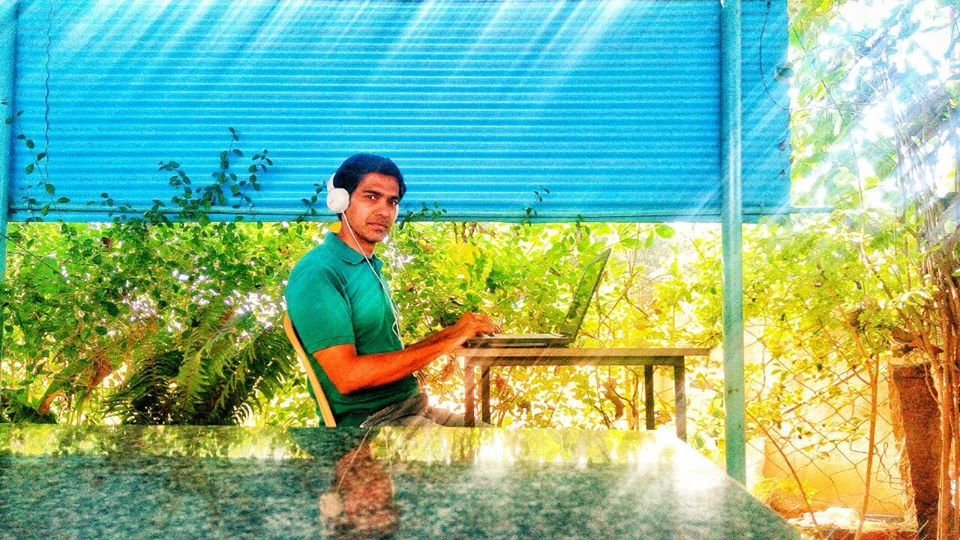 He faces many ups and down in her Career and Recently Sandeep Took Facebook to share About His Journey in the industry
He said " Came to Bombay to make films in 1996. Did not know one person in the City then. Not a single soul. I know it sounds stupid. But yes, it's true. I came here during this time…end of July/August beginning…it was raining.
Back then, I stayed with 25 odd people in a dormitory in a place near VT station for a while. The journey started then….continues even now. I still remember surviving on Parle G biscuits for lunch and dinner at times…i know the feeling of going to bed hungry. Of course, didn't let anyone else back home know then…/didn't let hunger kill my spirit or outlook towards life. More than food, I was hungry for life experience. And the City has not disappointed me on that front…
He Quoted "I knew that with more hardwork and a clear goal, I can carve out a way for myself here. No one was going to offer it on a platter here. Especially for a guy like me who doesn't hang around filmmakers or actors and worship them. Many felt/still feel they own the industry…of course, they breathe rarified air or smoke pure stuff, so they ought to know it! I was never interested in fighting with them. It bored me then. It bores me now too. My attitude has always been the same…just wanted to devote my entire Focus on making a few films. Always, wanted 'Sandeep Mohan, Filmmaker' in my Obituary:) Yes, little stupid..but then it's my dream. I decide!"
Feels good now because I managed to stay outside the Industry and without the help of any mentors or godfathers or studio backing or whatever else they say is needed here, have made 3 Feature Films my way. With the help of like minded friends from outside the industry….who says there are not enough good people in this world!
I still don't know many people personally here in Mumbai. Maybe because I don't socialize much here. I have only Facebook to reach out to people. I have never used a Casting Director in my life. FB is my casting director. It is a boon for an independent spirited filmmaker like me. I utilise FB in the best possible way that I can. He added
Informing about his Next project he revealed " And yes, the next one, 'Nirmal Anand ki Puppy', will be a tough shoot with limited resources. Let's see how this one goes
….have a desire to make another one sometime next year. Not taking my time here for granted…thousands of directors like me have come and gone in this industry. I am aware:)"