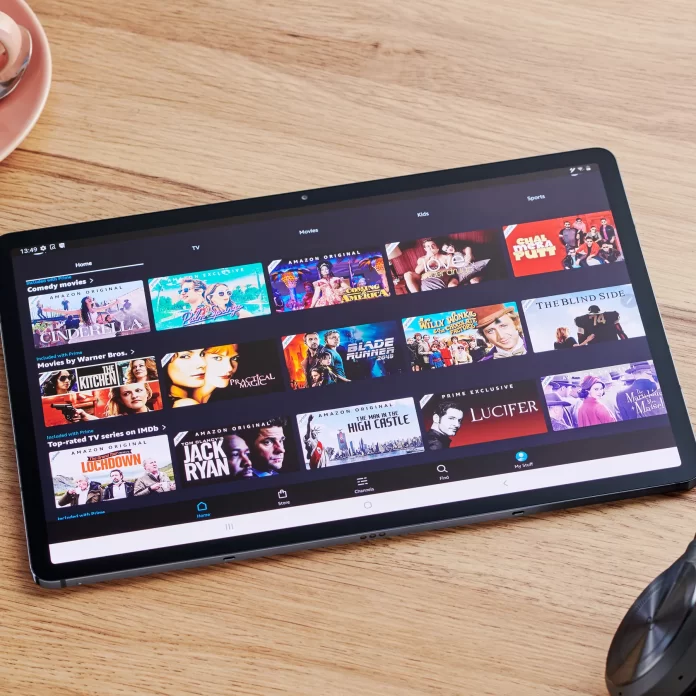 Sci-fi & fantasy are arguably the most exciting genres that exist in the entertainment world. With the rise in popularity of superheroes and epic fantasy shows, there's never been a better time to be a superfan. Even if you're into more "mature" stories of the fantastical, there are many fantastic modern-day shows and movies to keep you satisfied. If you're looking to expand your sci-fi and fantasy library, you need to first look toward the world of streaming, however. To help you unlock new realities, here are the six best streaming services for sci-fi & fantasy superfans:
1. HBO Max
HBO Max is quickly becoming the premier service among heavy-hitter streaming services. The phenomenal amount of sci-fi content that's on the platform is a key reason for this, as the genre has exploded in popularity over the last five years. HBO Max revolutionized the modern, gritty superhero series with its reinvention of The Watchmen franchise, and the platform hosts many of the most beloved sci-fi and fantasy classics from the last five decades thanks to its "hubs" feature. If you love anime, the partnership HBO Max has with Studio Ghibli will give sci-fi fans yet another amazing perk to enjoy if they finally get their hands on a valuable HBO Max subscription.
2. Shudder
While Shudder is best known for its emphasis on horror and thriller films, the service is also heavy with sci-fi classics. These sci-fi films often have horror or thriller elements mixed in, but many genre fans will see this as a huge benefit. Classic films from some of the most innovative directors in film history, and constant Shudder-produced new-classics will keep you entertained for years. With recent premieres of sci-fi/fantasy content on the platform, including the breathtaking, Heavy Metal-style animated epic The Spine of the Night, sci-fi fans will find a new love in their lives after subscribing to Shudder.
3. Netflix
There are many seminal modern sci-fi & fantasy films and shows on Netflix. Whether we're dealing with dystopias, more fantastical ideas, or even animated podcasts about the nature of death in a fantasy world (ala Midnight Gospel), every type of sci-fi fan is certain to find something they love on Netflix. If you're able to jailbreak your streaming device effectively, you can even gain access to the foreign catalogs that Netflix hides behind pesky region locks. With enough effort and focus, you'll soon be enjoying what's arguably the largest sci-fi & fantasy library that streaming has to offer.
4. Disney+
Disney has long been a reigning champ of magical worlds and creative stories (and many of them can arguably be classified as sci-fi, or at least fantasy). With their recent acquisition of the Marvel and Star Wars brands, Disney's library is now home to the hands-down most popular sci-fi properties of the last two decades. If you need to catch up on your Star Wars and Marvel lore, you cannot afford to miss out on a Disney+ subscription. Pixar films are also included in this insanely quality-filled catalog of films, and who doesn't love a solid Pixar experience every once in a while? So why not take the gamble?
5. Amazon Prime
Amazon's The Boys has proven to be another revolutionary, gritty modern take on the superhero genre. Sci-fi fans have prodigiously flocked to the superhero genre over the last decade, and between The Boys and the animated Invincible series, more mature superhero fans will delight in the options their Amazon Prime subscription has to offer them. The sheer number of other sci-fi classics, both in the film and tv realms, are available on this popular streaming platform as well.
6. Tubi
Not everyone can afford a brand-new subscription to a streaming platform, especially given the rising frustrations of inflation. Thankfully, Tubi can offer you tens of thousands of new entertainment options for zero dollars. While you'll have to watch the occasional ad break, it'll be well worth it once you're enjoying sci-fi & fantasy classics from across the globe for free. If you decide you want to remove those pesky ads, later on, you can pay a small upcharge fee to unlock an ad-free version of the streaming service.
Enter into Brave New Worlds
With new subscriptions to quality streaming services, you can unlock and enter into brave new worlds of science fiction and fantasy. Each of these six choices will provide you with endless hours of otherworldly entertainment, that will in turn help you refine your tastes to a state of utter perfection. With any luck, you'll soon find yourself more invested in these incredible, culture-defining genres than ever before.
Read More: 3 Proven Sales Training Games That Really Work