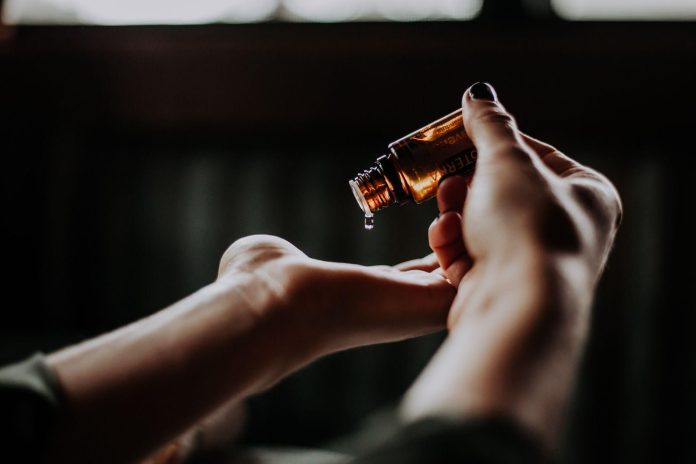 Dandruff and seborrheic dermatitis, an inflammatory skin condition can cause your scalp to itch. These conditions not only cause you irritation but may also cause hair damage, and hair fall. If you too are facing a similar kind of predicament, you might want to try out the best ketoconazole shampoo. Ketoconazole shampoo can help you treat dandruff, bacterial infection and make your hair strong and healthy. Most medicated shampoos contain ketoconazole and are recommended by dermatologists as it is a very safe ingredient. To help you find the best ketoconazole shampoo we have put together a list of the best shampoos that contain this ingredient.
Using the right treatment can help you get rid of itchiness in the scalp.
Regenepure Dr Hair and Scalp Treatment
This one's meant to combat dandruff as well as hair loss. Dandruff can cause immense hair fall and it is a boon to get a treatment that will fight both problems. It deep cleanses your hair by getting rid of any debris that might remain stuck to the root of your hair follicle. It has nourishing ingredients like salicylic acid, jojoba oil, emu oil, niacin, and vitamin B. This is one of the best ketoconazole shampoos for people who love a mild solution for their itchy scalp.
Man Matters Anti-Dandruff Shampoo
Man Matters is known to make some of the best hair products and it is no different with their anti-dandruff shampoo. Dermatologists co-curated this shampookeeping in mind the nourishment your hair and skin require. It contains ketoconazole, Vitamin B5, and aloe vera to treat your dandruff mildly without drying out your scalp. It also contains piroctone olamine pro which has antifungal properties which help in controlling Malassezia globosa which is often responsible for dandruff.
Pura D'or or M.D Maximum Defense Anti-Hair Thinning Shampoo
This shampoo fights dryness in your scalp making it less prone to itchiness. The ingredients used in the formulation are hypoallergenic which means they are completely safe and will not harm either your hair or skin. It is a chemical-free shampoo that can help your hair from becoming thin and rough. It nourishes your hair follicle with natural oils, vitamin E and green tea leaf extract.
Ketomac 2% Shampoo
Ketomac contains 2 per cent of ketoconazole which is a reasonably safe amount. It can control scaling, flaking and itching on the scalp. It is a dermatologically tested product and is recommended by doctors. It is completely safe and contains natural ingredients that will do good to your skin and hair.
Nizoral Anti-Dandruff shampoo
Nizoral is a rare shampoo to be found in either stores or online but it is considered one of the mildest and best shampoos for people who are beginning to try out ketoconazole. It helps your hair fight dandruff outbreak and cleanses your hair from the root to prevent further breakouts. It is a great treatment for your itchy and flaky scalp. It leaves your hair nourished, pleasant smelling and free of dandruff and itchiness related to it. If you are not sure how well ketoconazole will work on your skin, this is probably the best shampoo, to begin with.
Even for colour treated hair, it works like magic as the formula is pretty mild. It will do the job without ruining your colour. You can use it twice a week to get the best results.
Also Read: 20 great habits for stronger, shinier and healthier hair
Hair Restoration Laboratories Professional Strength Hair Restore Shampoo
This shampoo is bound to feature in any list that talks about the best ketoconazole shampoo. It is very well formulated including several natural ingredients that not only help you with itchiness and scaling but also nourish your hair. It also contains 25% more DHT blockers which result in less hair fall. You get all the goodness of caffeine, ginger extract, aloe vera, pea extract, hops extract, cayenne pepper, lemon oil, white nettle extract and many more such natural ingredients. It is a great option if you are looking for a decent shampoo with ketoconazole.
Sent From: Earth Caffeine and Saw Palmetto Biotin Ketoconazole Shampoo
This shampoo comes in a vegan formula and is worth your money as it has many ingredients that will help you achieve your hair goals. It consists of caffeine, ketoconazole, organic oils, biotin and saw palmetto. It is an over the counter shampoo without any synthetic fragrances, sulfates, parabens or phthalate. This formula is clinically tested and promotes hair regrowth making your scalp nourished and strong.
Wick and Strom Hair Revitalizing Caffeine Infused Shampoo
If you like tropical fragrances, you are going to love this shampoo. It smells like a bottle of summer and contains a sufficient dose of ketoconazole besides mango seed butter, aloe vera juice, hops extract etc. It prevents hair loss and keeps your scalp nourished and itch-free.
An itchy scalp can be a great nuisance and the best ketoconazole shampoo can help you deal with the problem. Picking the right shampoo is very important as it will decide the fate of your hair and scalp. While all the above mentioned are good, you must understand the needs and type of your hair before picking the right one for yourself.