Yehuda Adi Devir is a Tel-Aviv-based artist, comic craftsman and character architect who makes cute funnies about his day by day local undertakings with his significant other, Maya.
Regardless of whether she's freeing the place of cockroaches, utilizing him as her own radiator (or cushion), propelling him to work out, or pulverizing the kitchen while planning complex dinners (like grain), Yehuda's significant other gives him all the motivation he needs to make his charming and regularly relatable funnies.
Look down for a gathering of some of our top picks, and keep in mind to tell us which ones you like the best.
Happy Feet(1/34)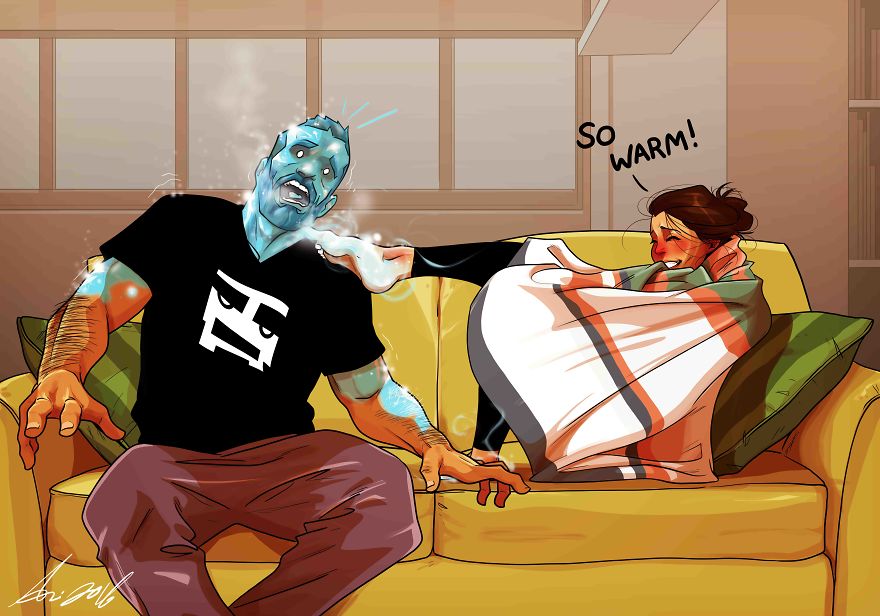 My Hot Wife!(2/34)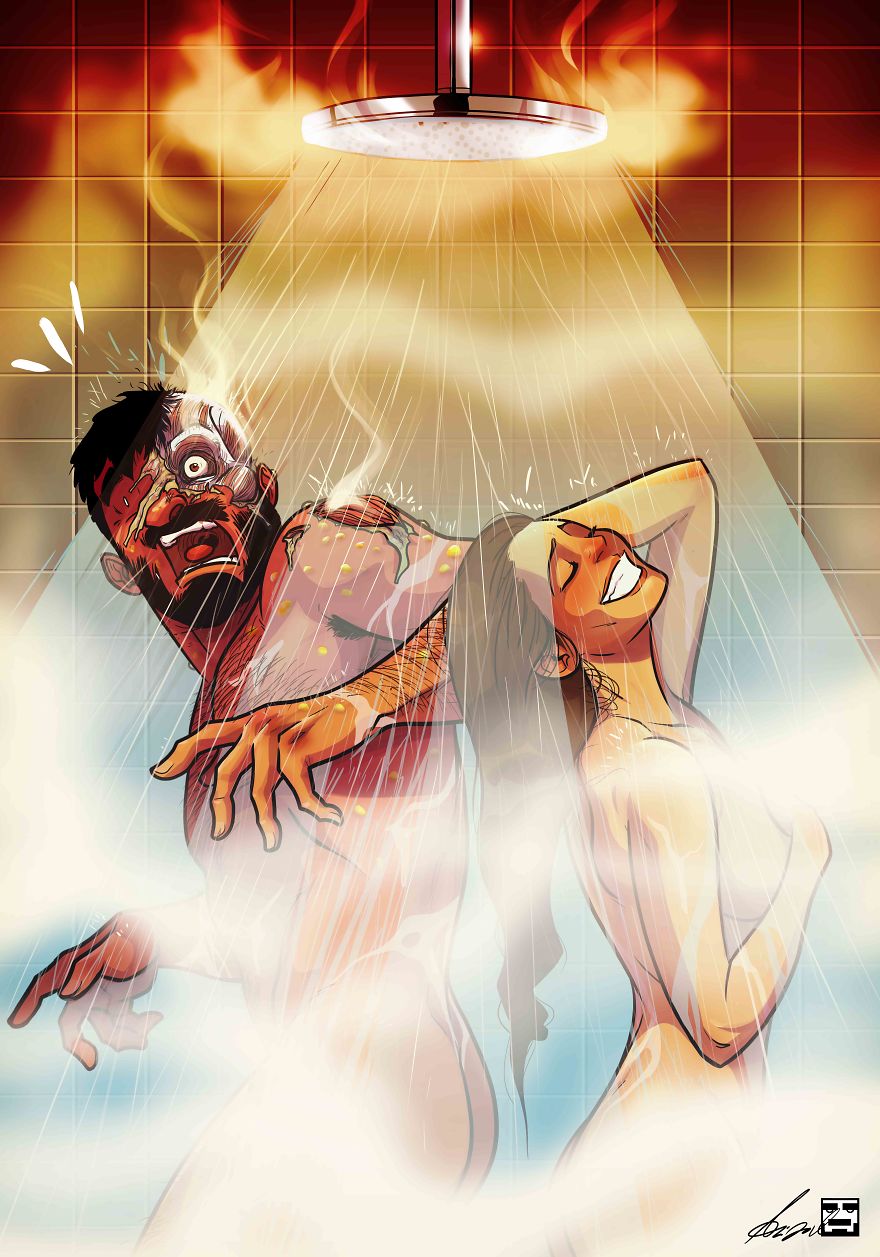 Every Morning(3/34)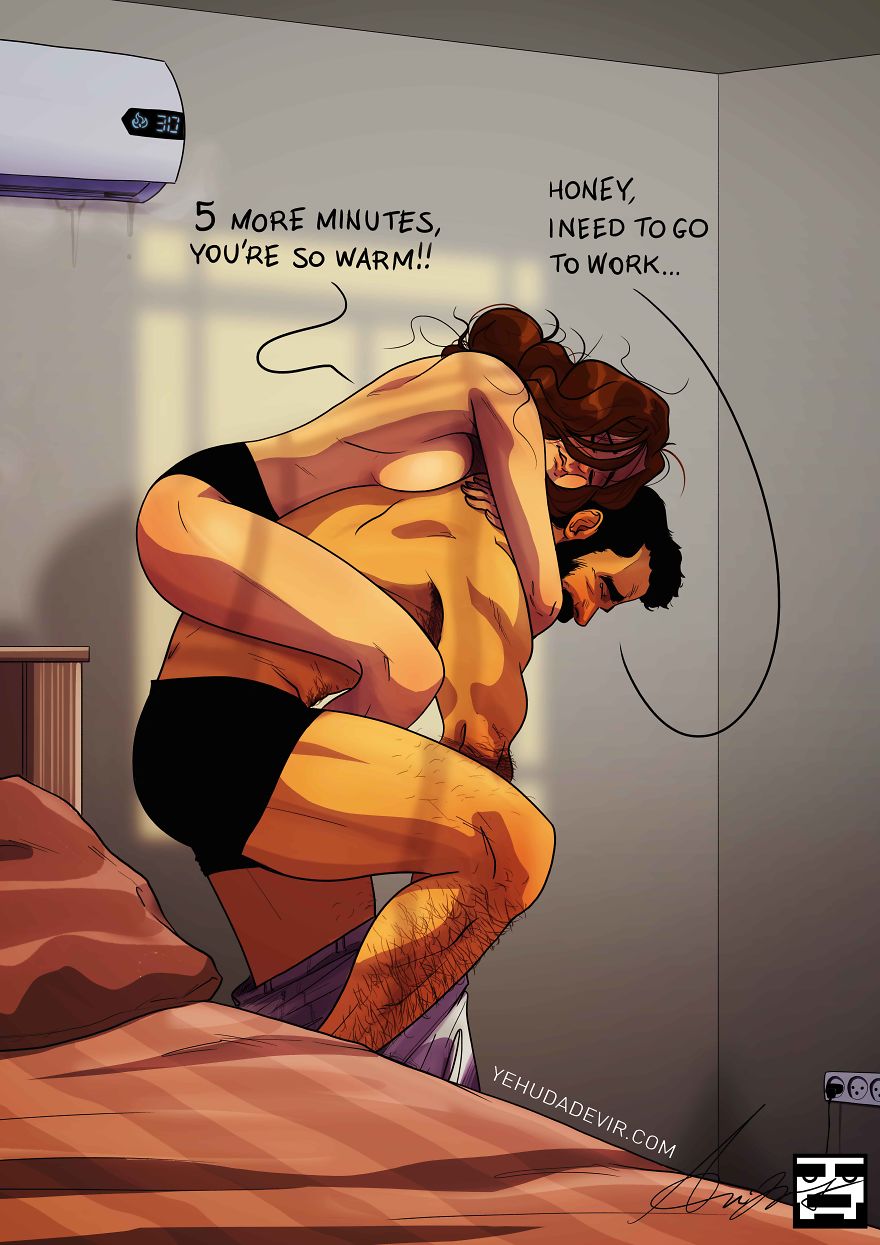 Her Magic Touch(4/34)
Ikea(5/34)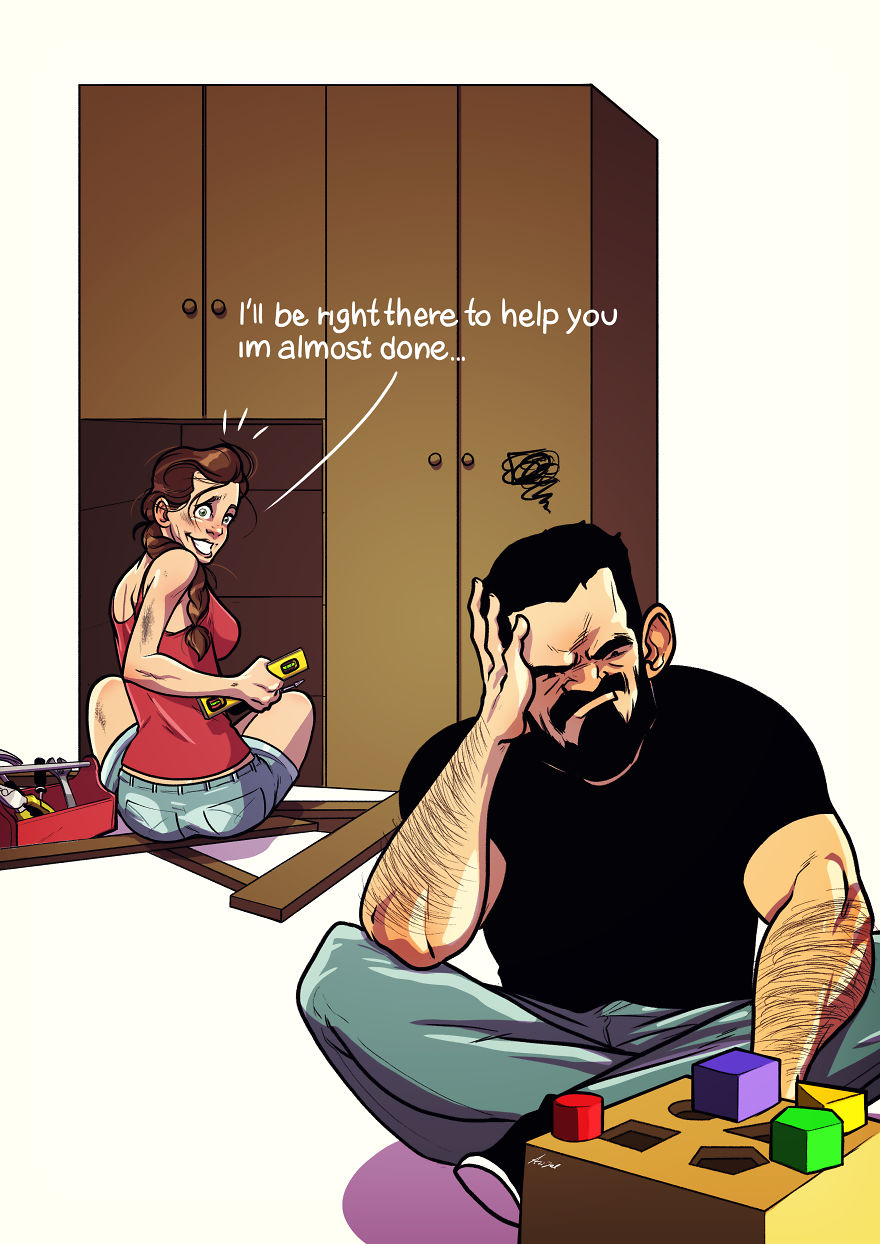 My Wifeinator!(6/34)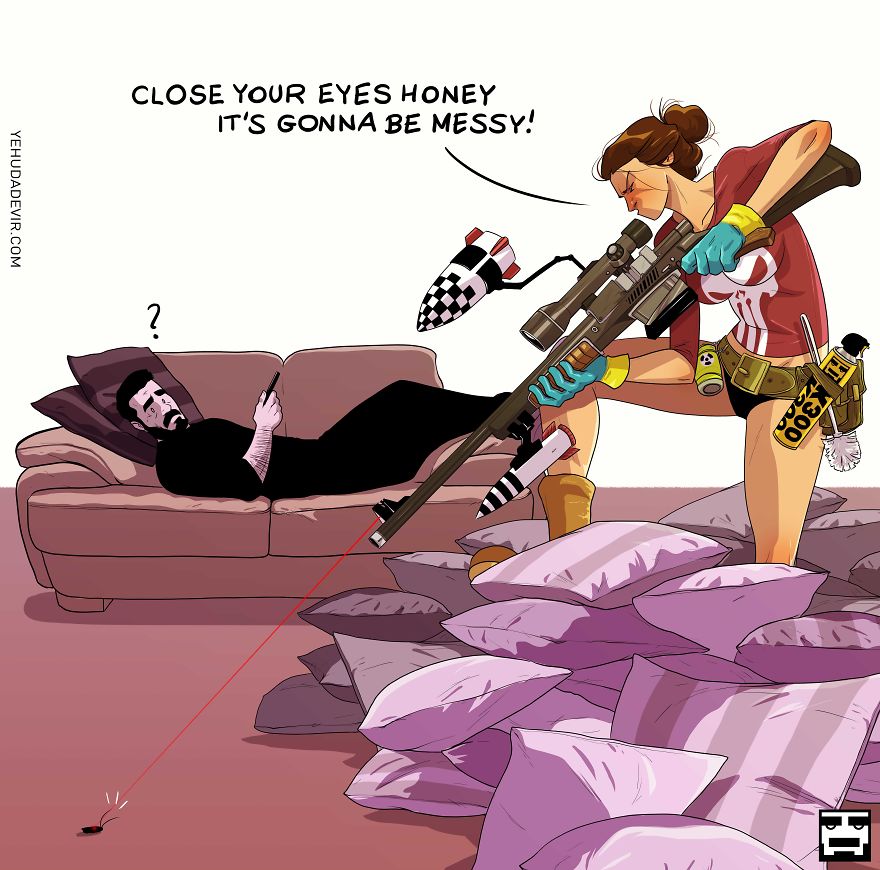 How It's Always My Turn To Do The Dishes??(7/34)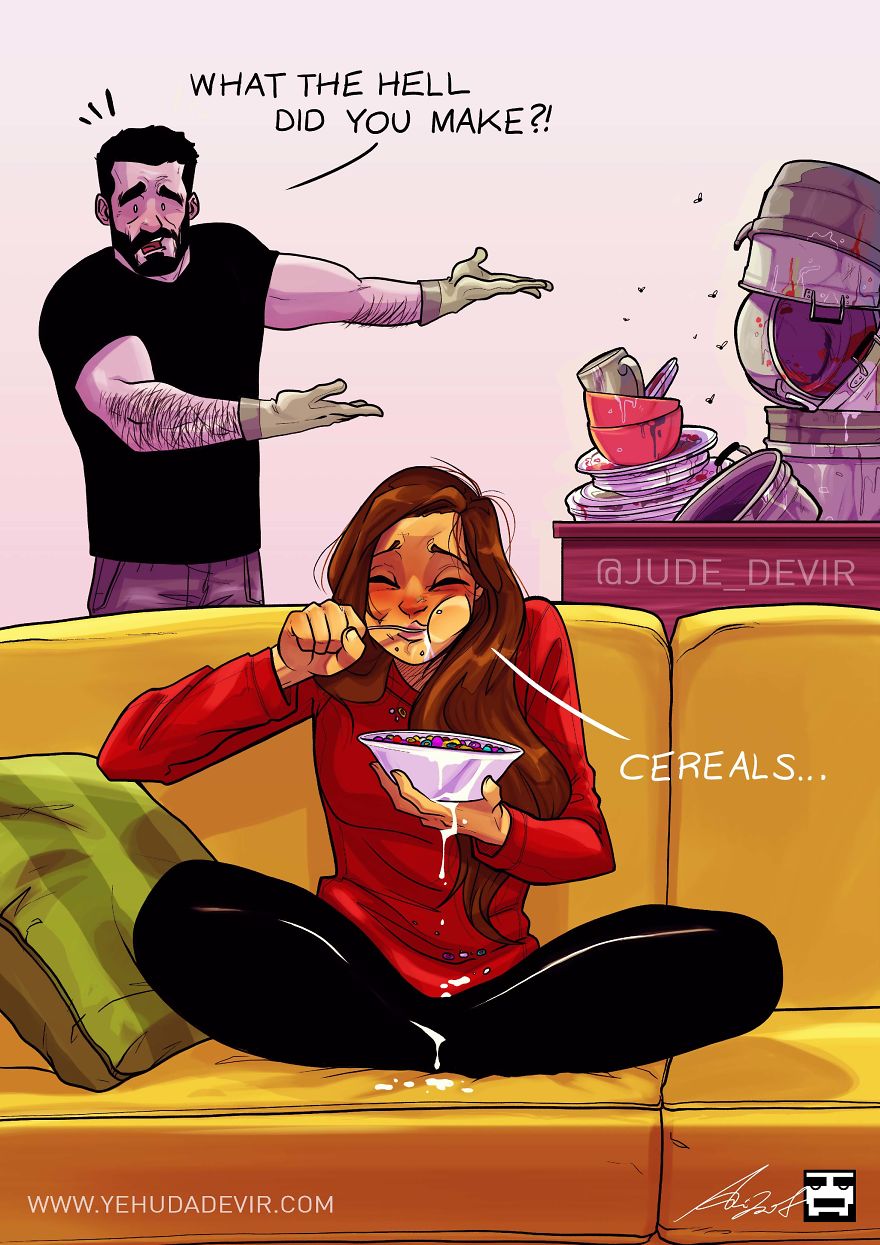 Beach Body(8/34)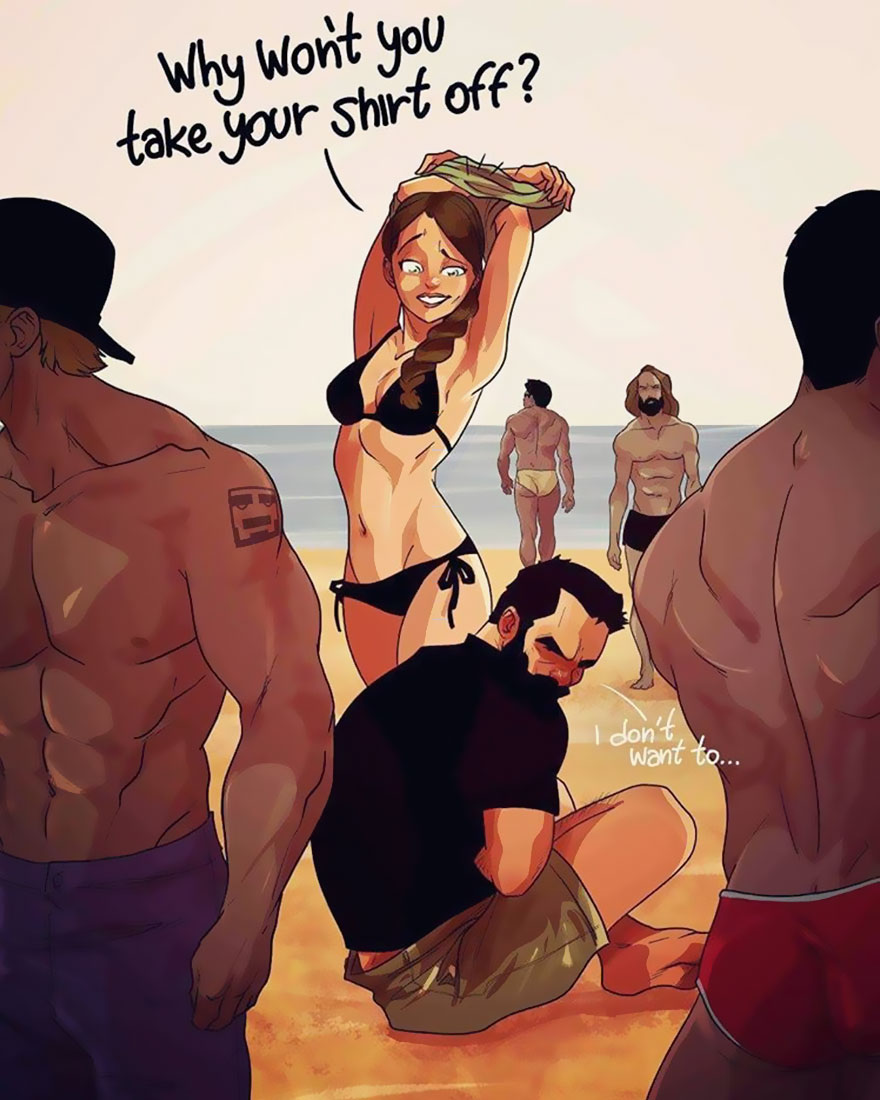 We Saw Logan(9/34)
A Walk In The Park(10/34)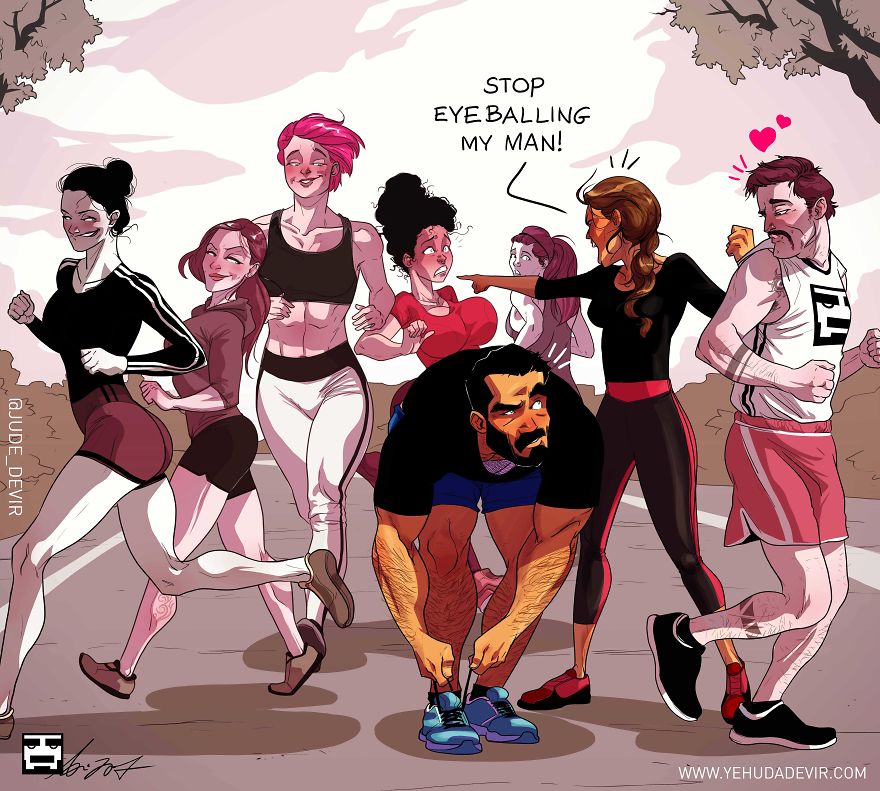 Typical Night Out…(11/34)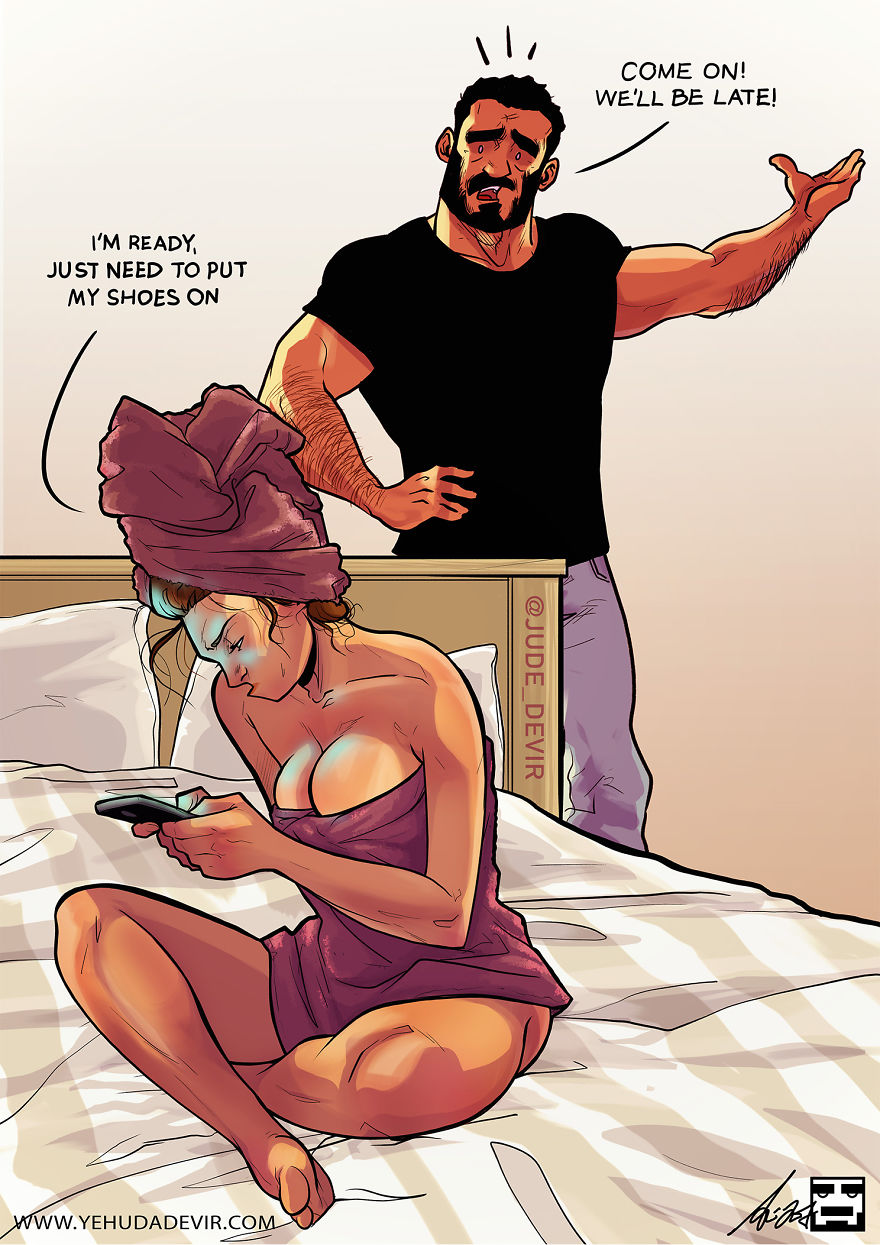 Holiday Leftovers(12/34)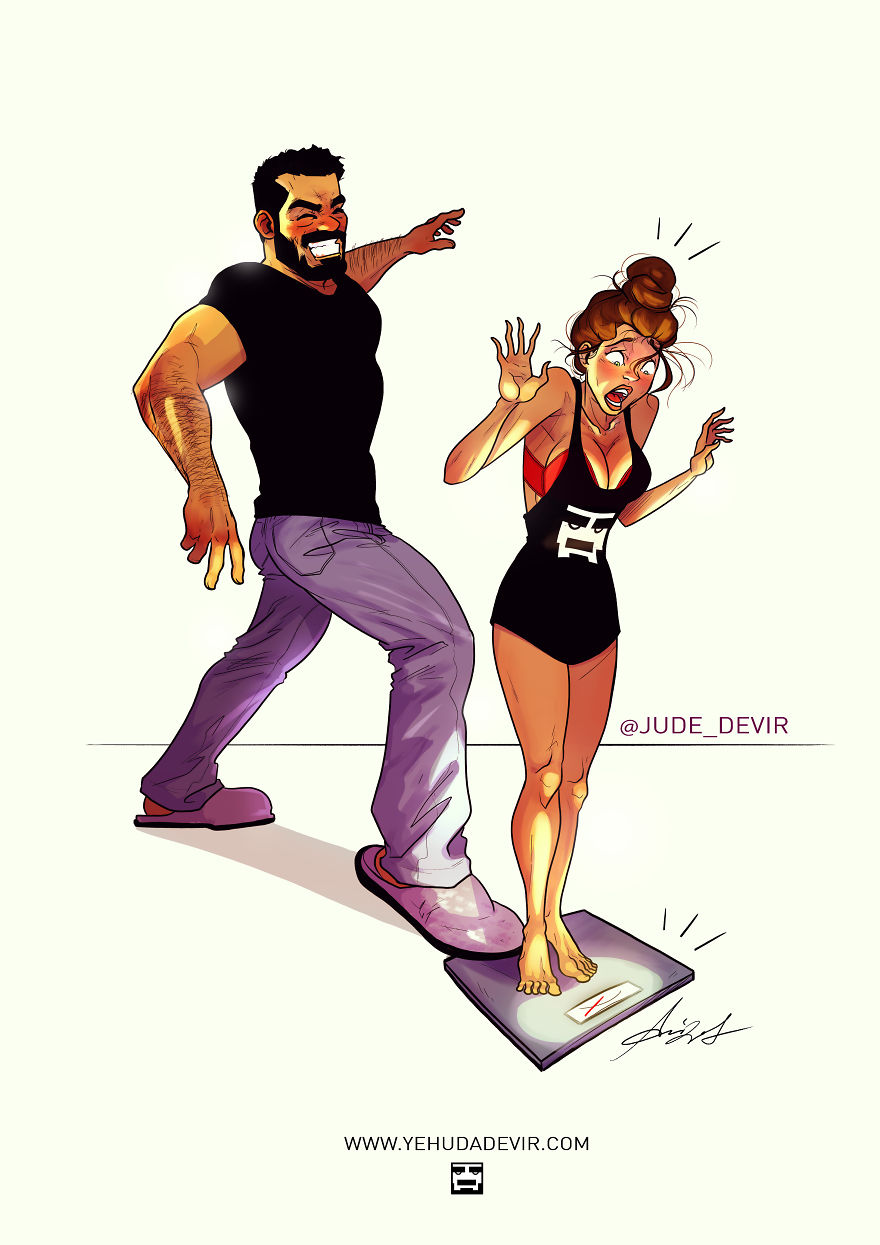 I Just Got Engaged(13/34)
Bad Hair Day(14/34)
Valentine's Day(15/34)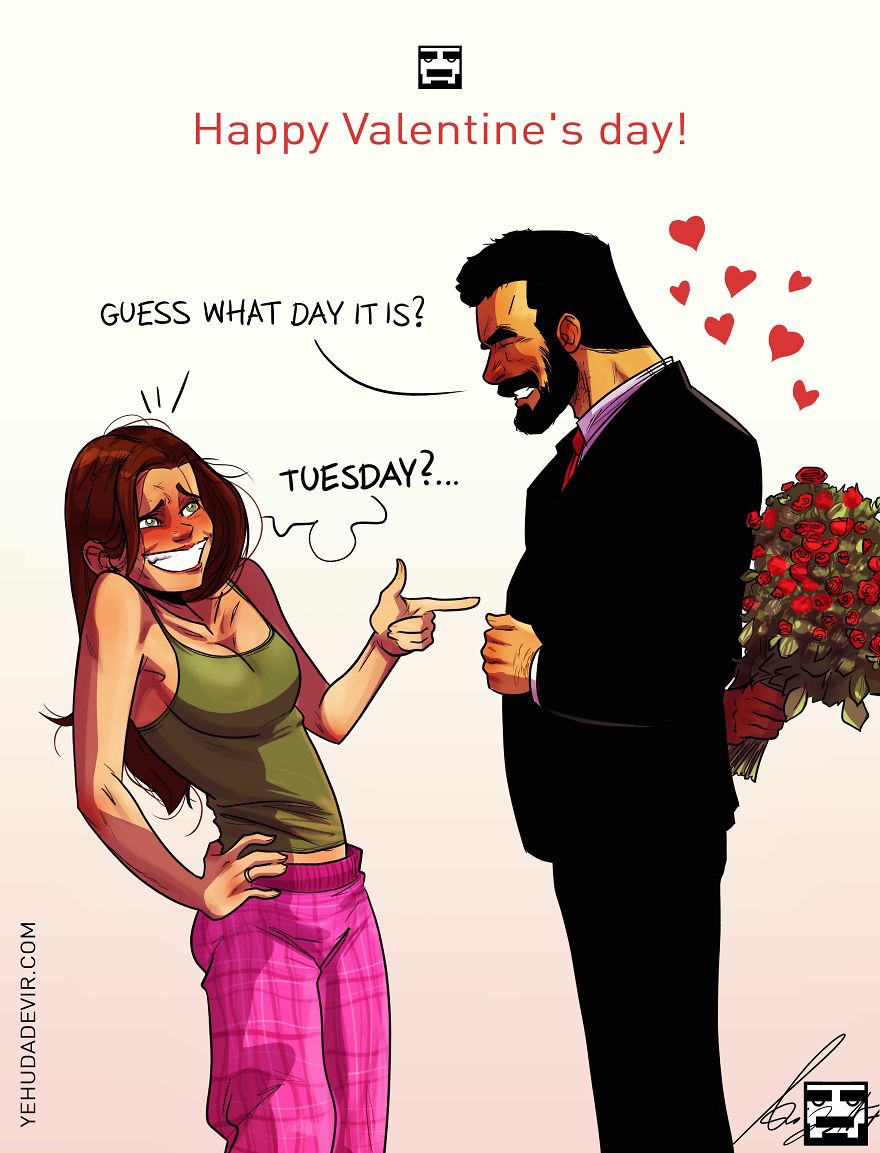 Winter Is Here(16/34)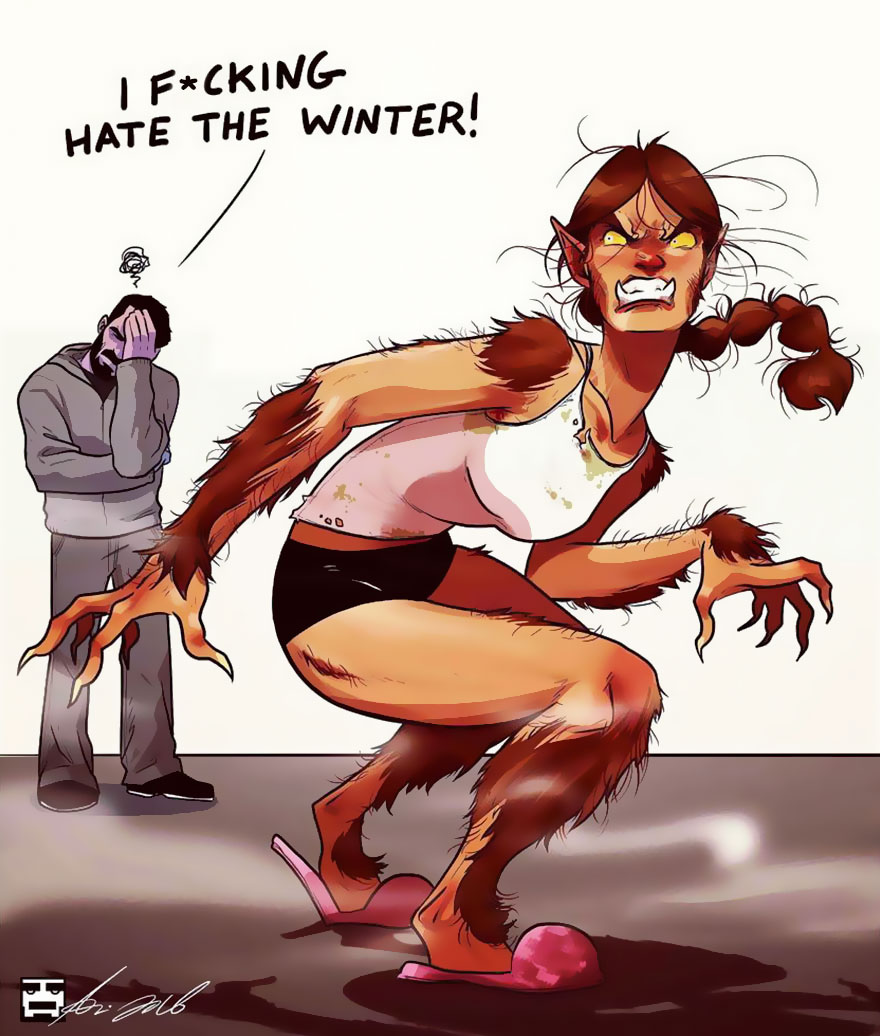 The Scarf(17/34)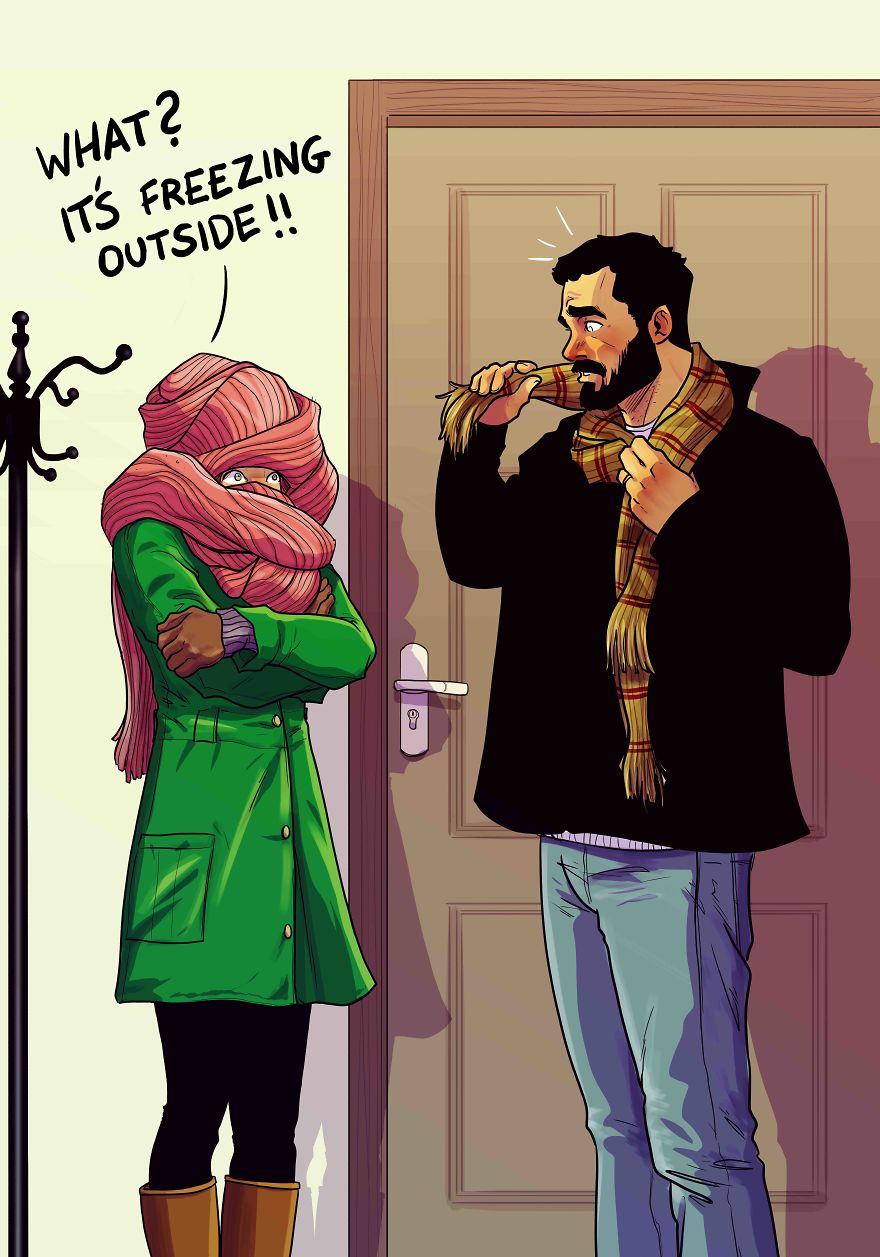 Sweet Dreams(18/34)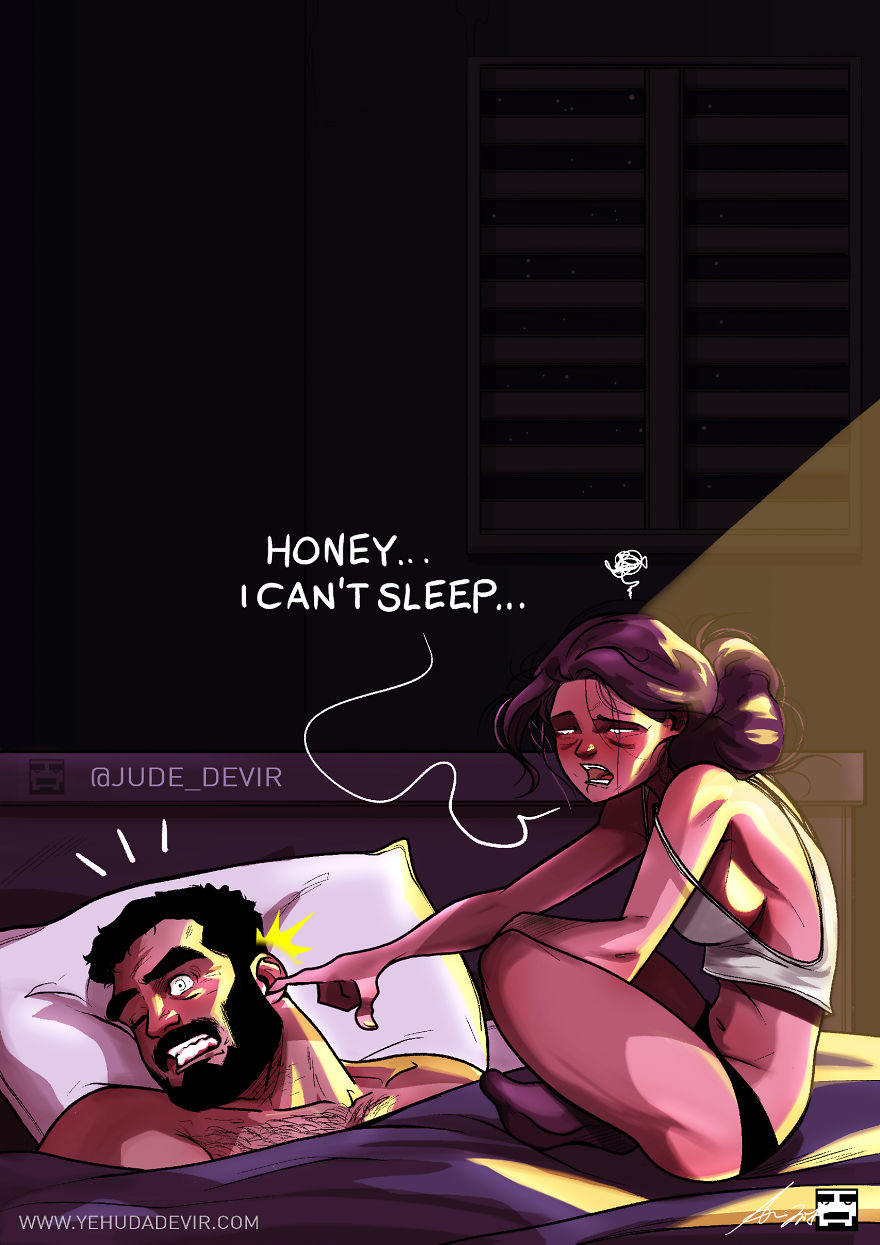 Travel Pillow(19/34)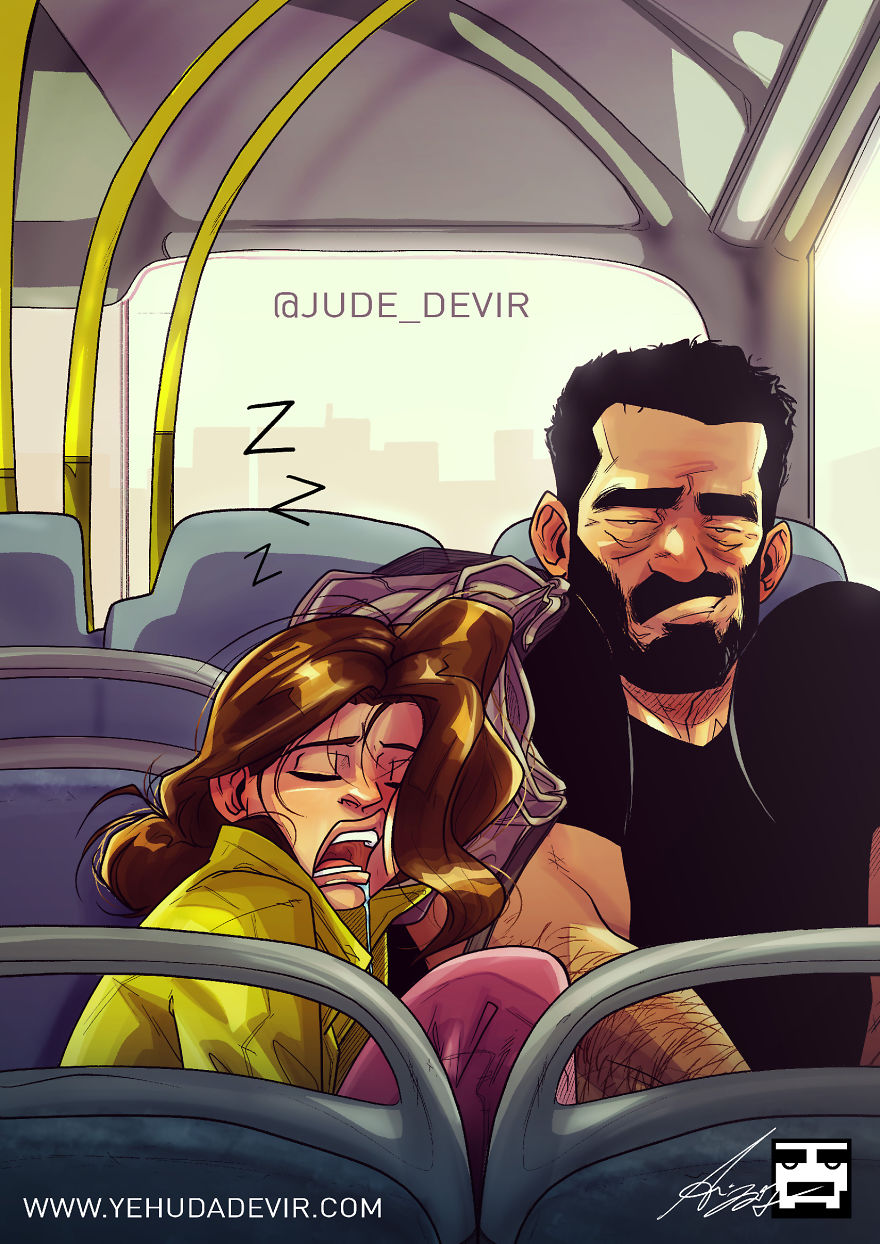 Lets Take A Selfie!(20/34)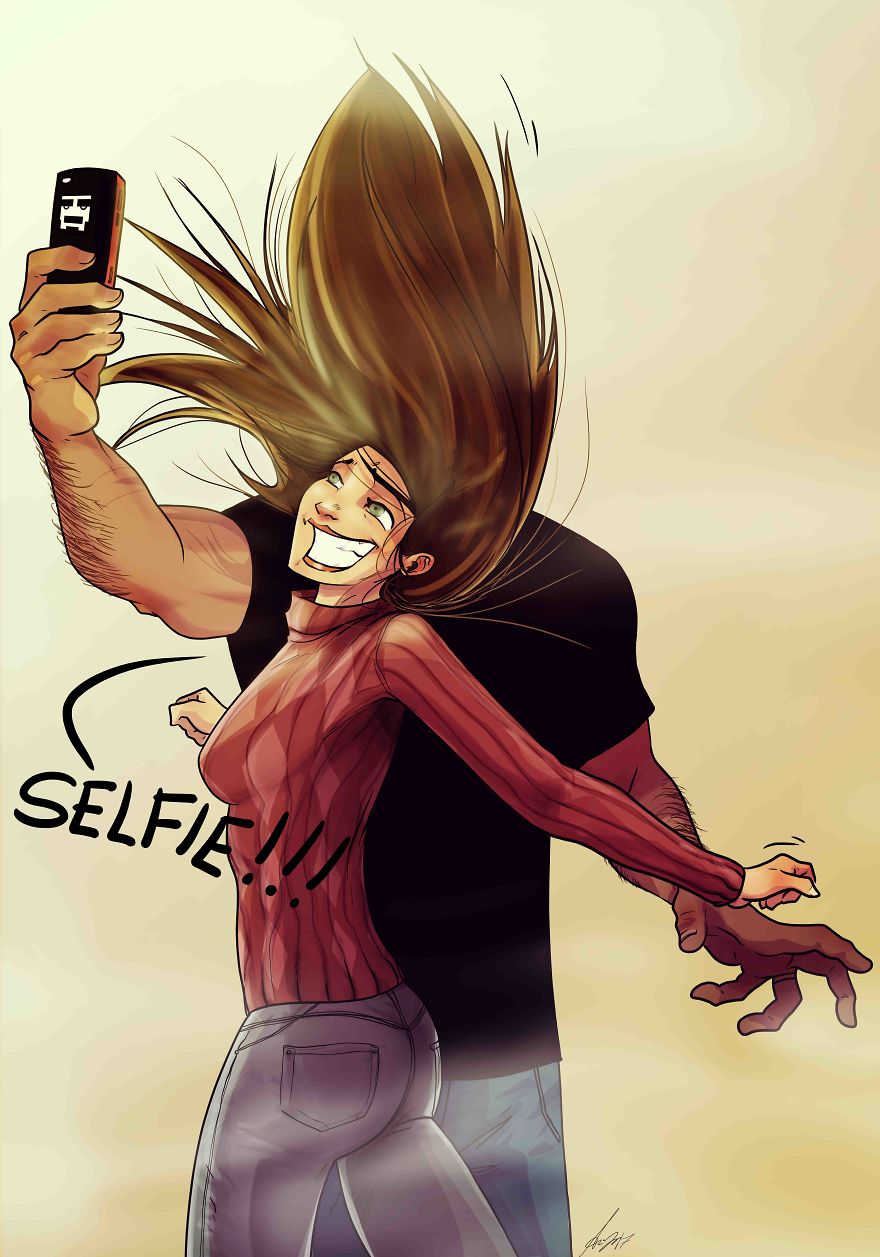 Happy Valentine's Day!(21/34)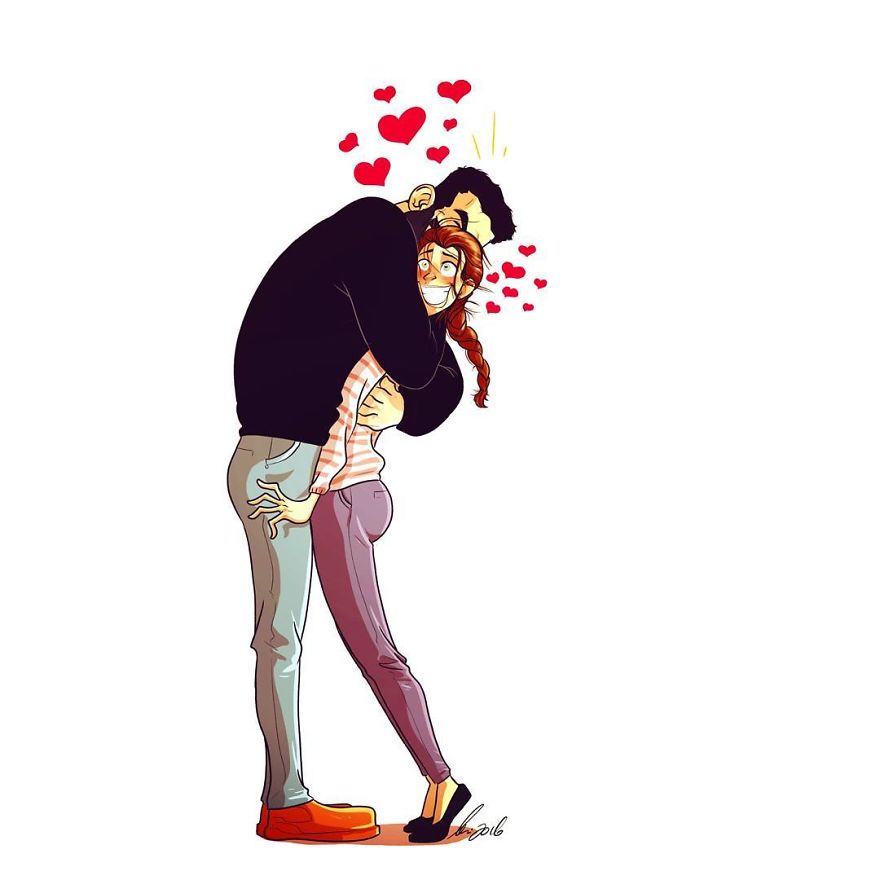 Day At The Bus(22/34)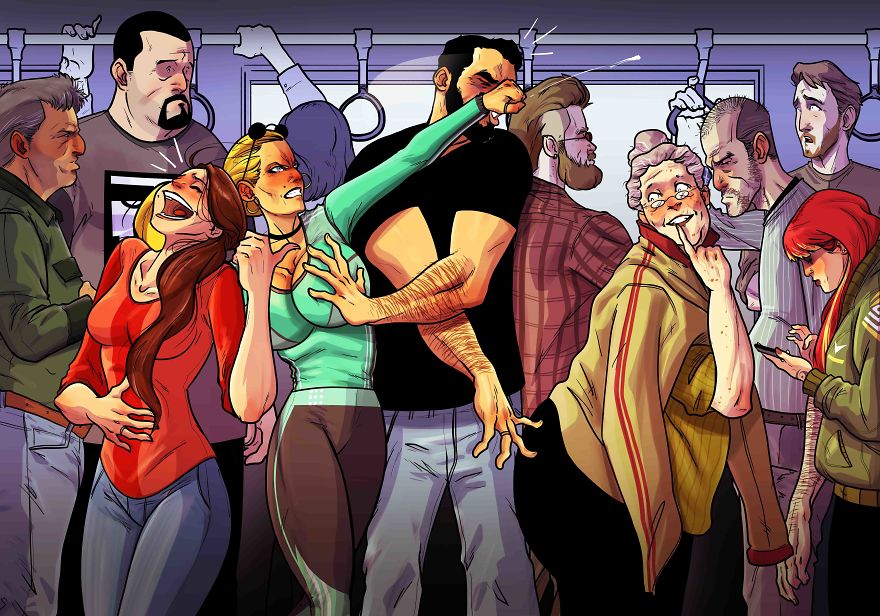 My Wife's Concept Of Working Out Together(23/34)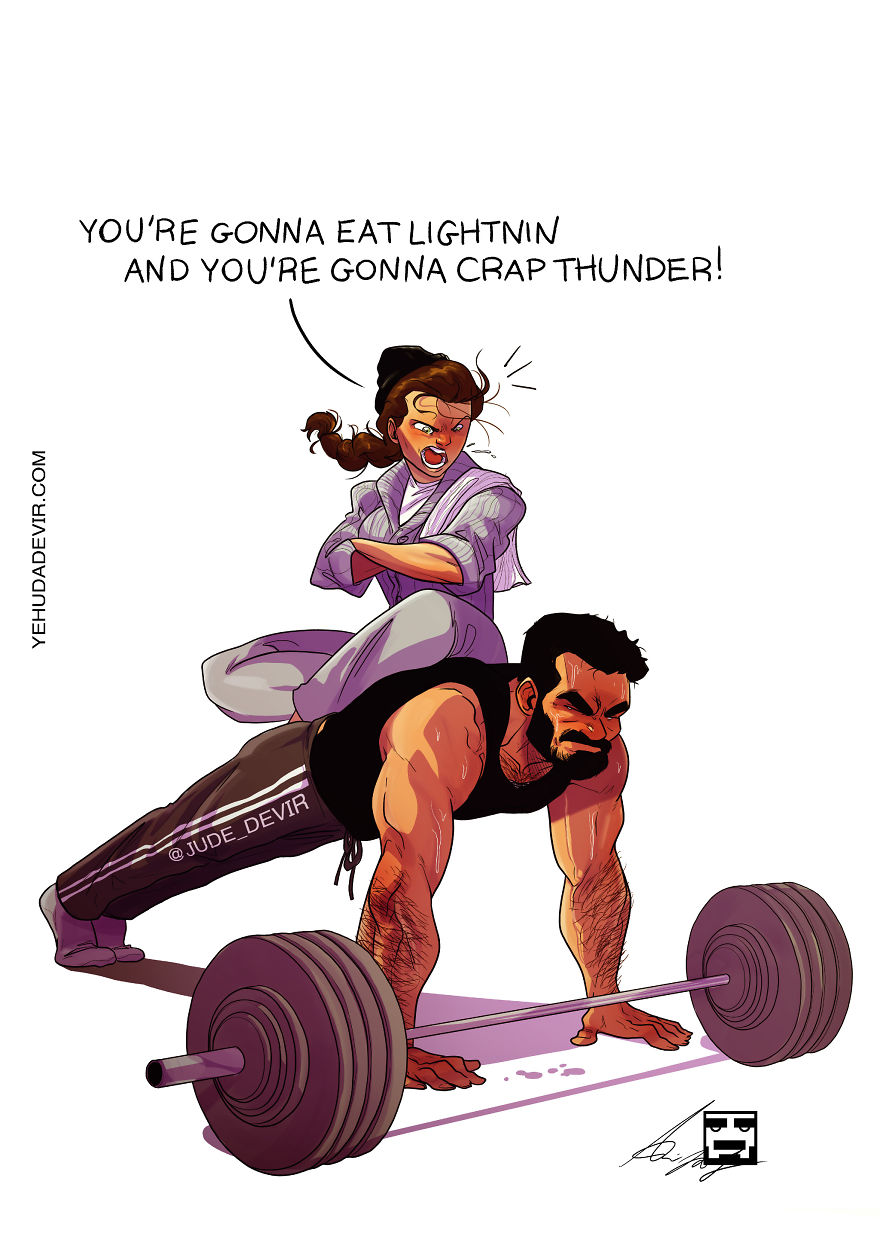 God Damn What A Movie!(24/34)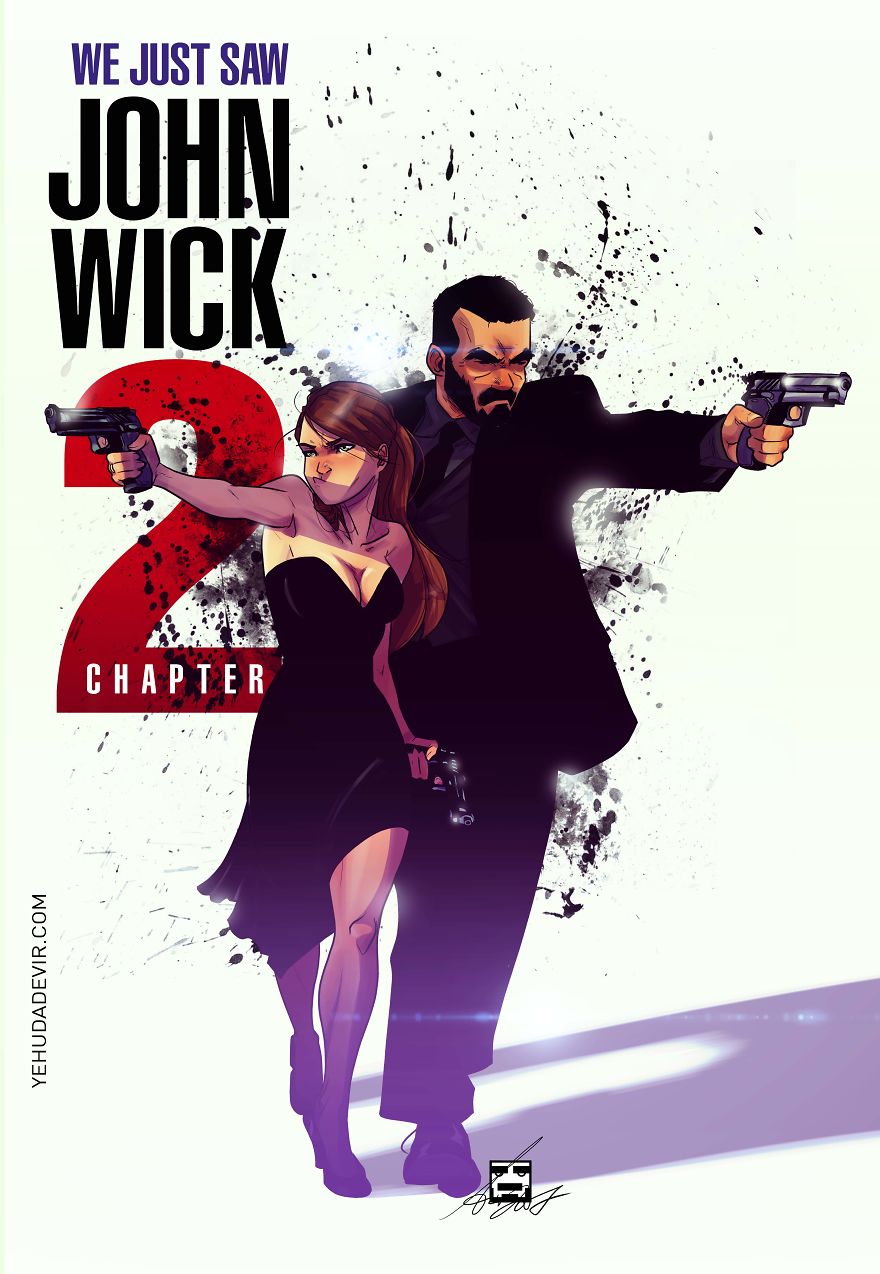 My Wife's Idea For Purim Costumes(25/34)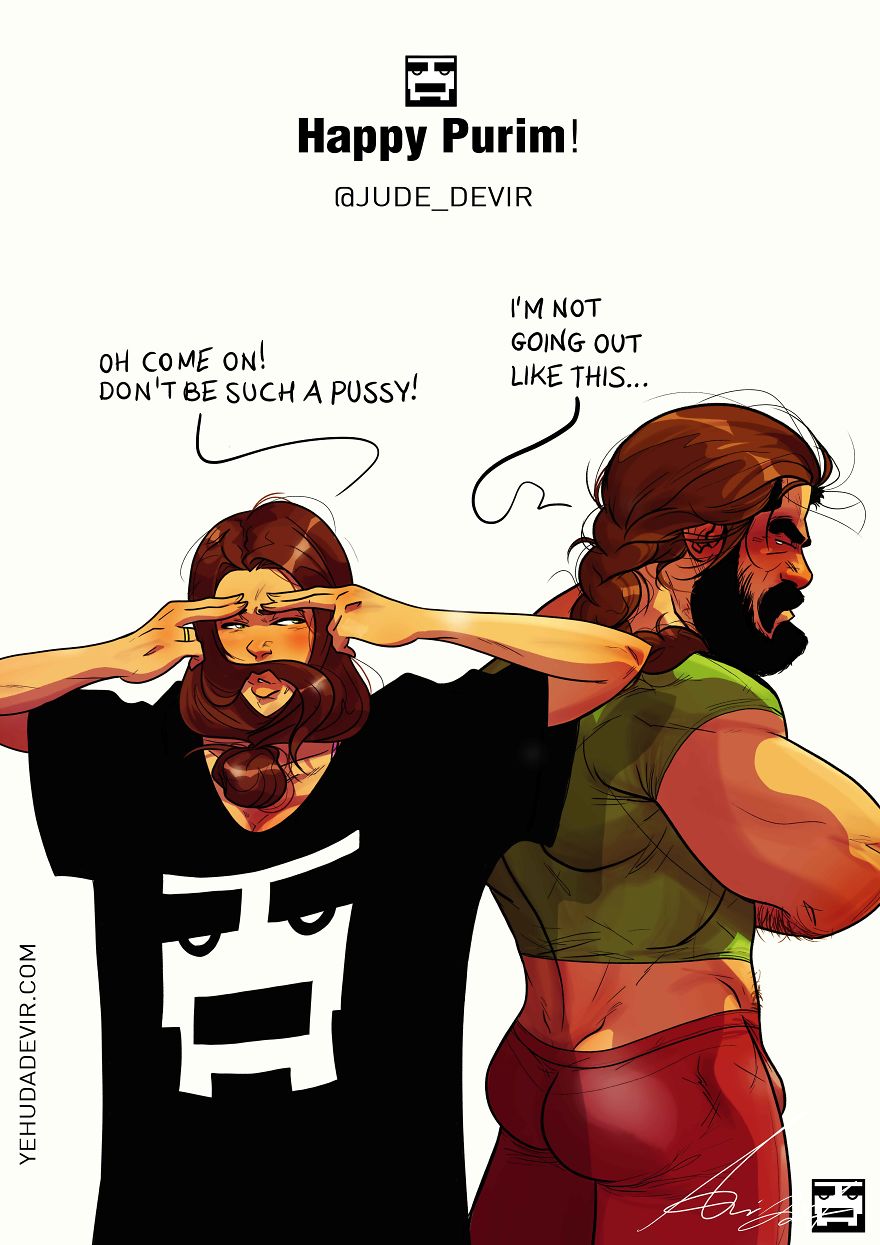 Let's Go To The Beach!(26/34)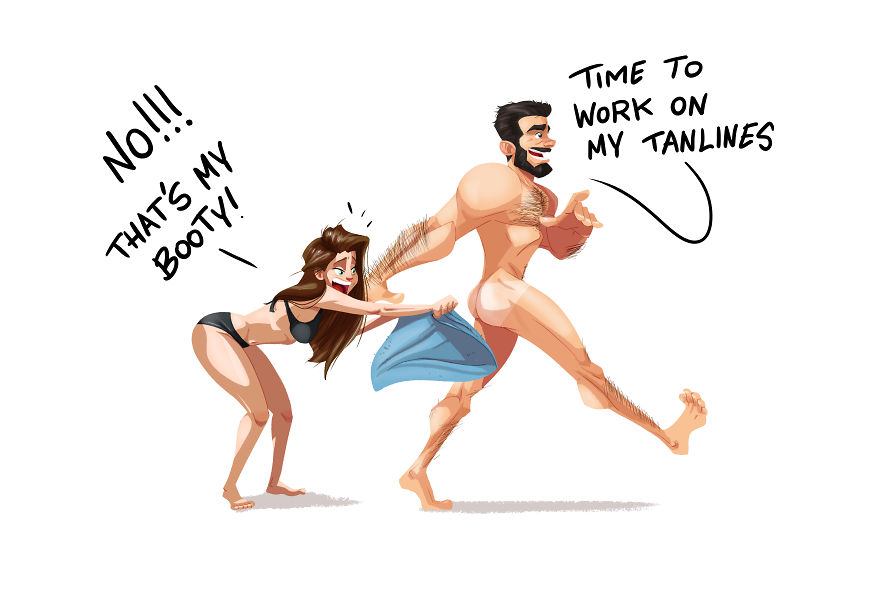 Happy Hanukkah!(27/34)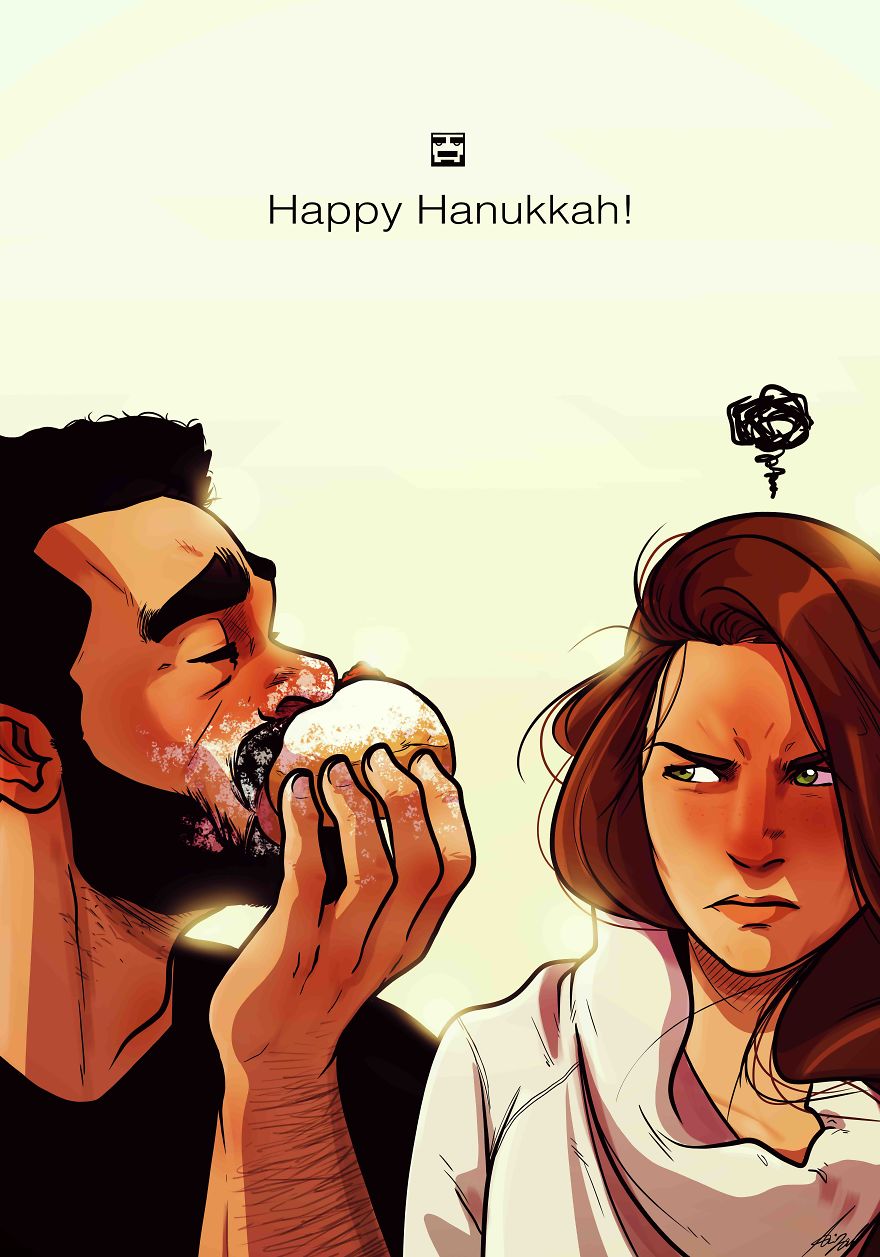 Everytime I Think Of Shaving(28/34)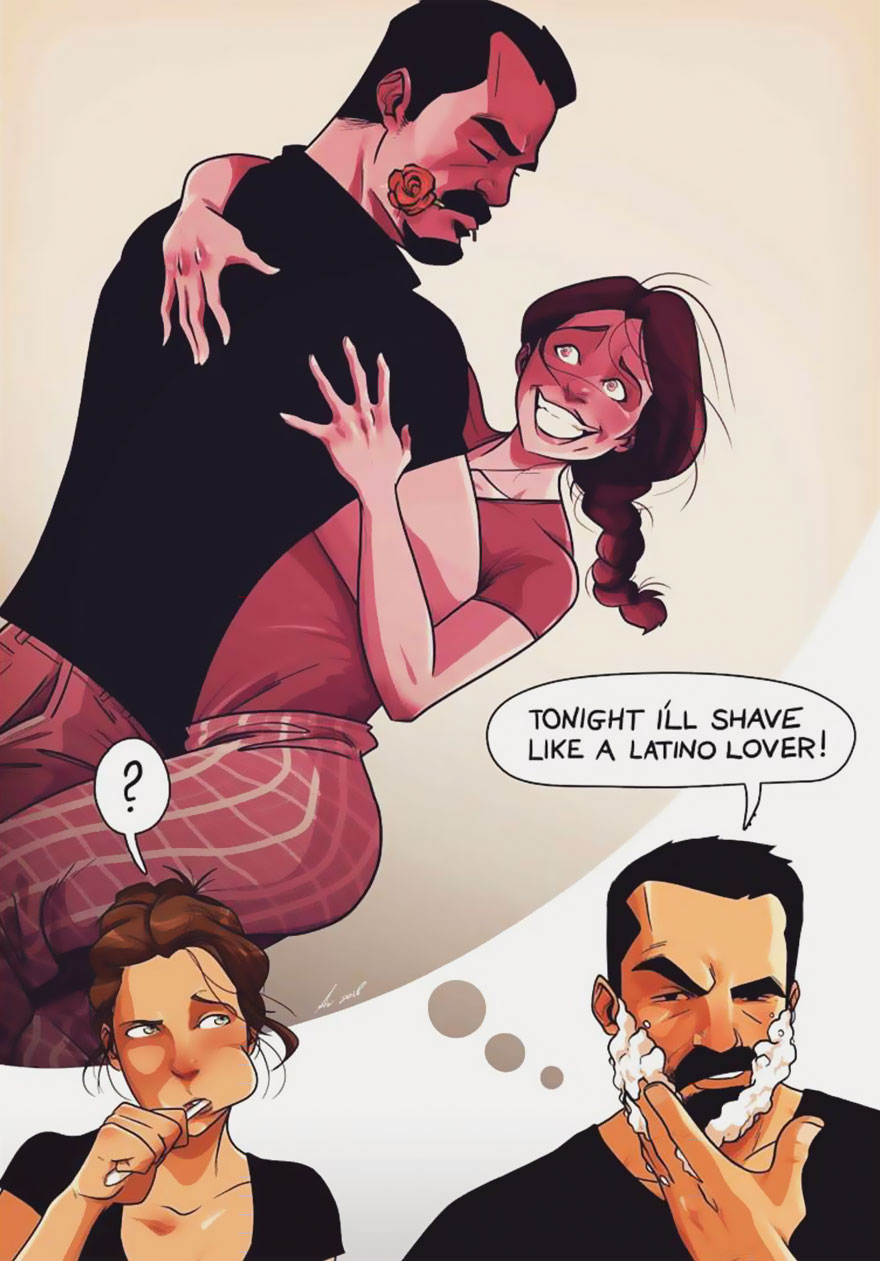 Moving(29/34)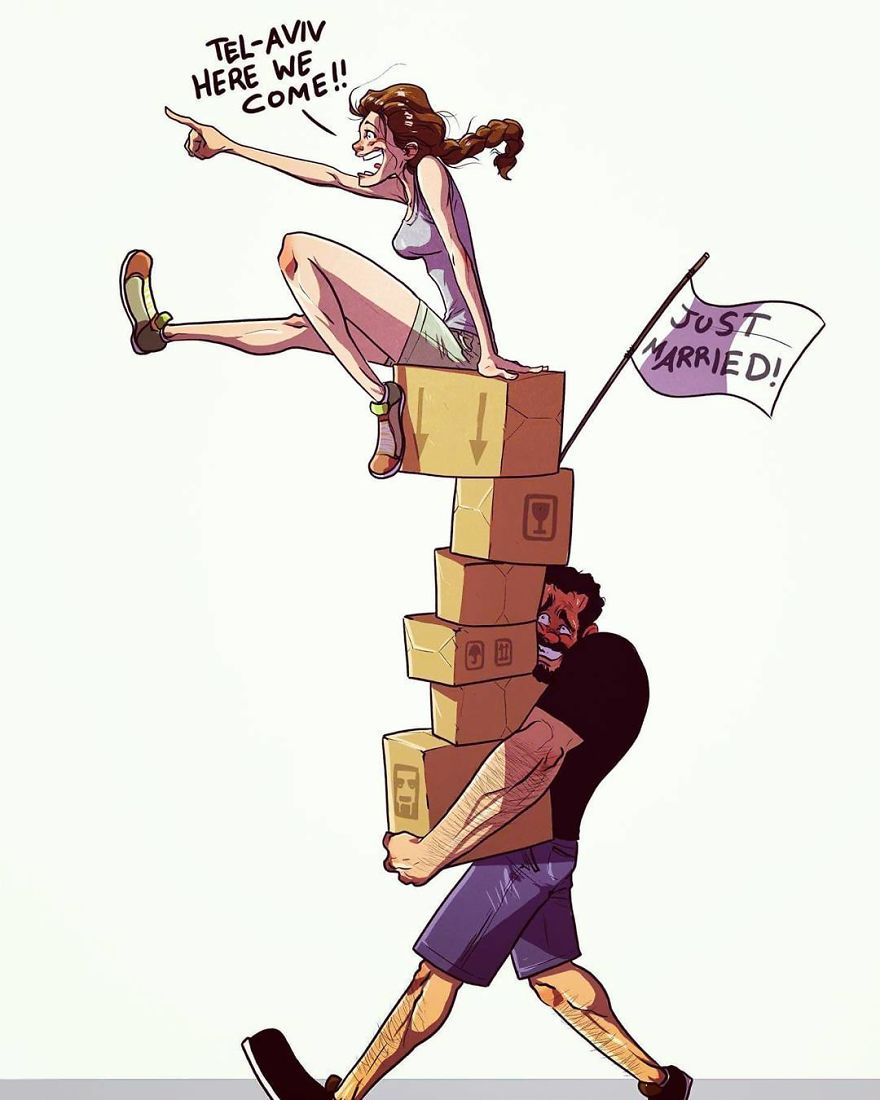 Happy Birthday To Me!!!!(30/34)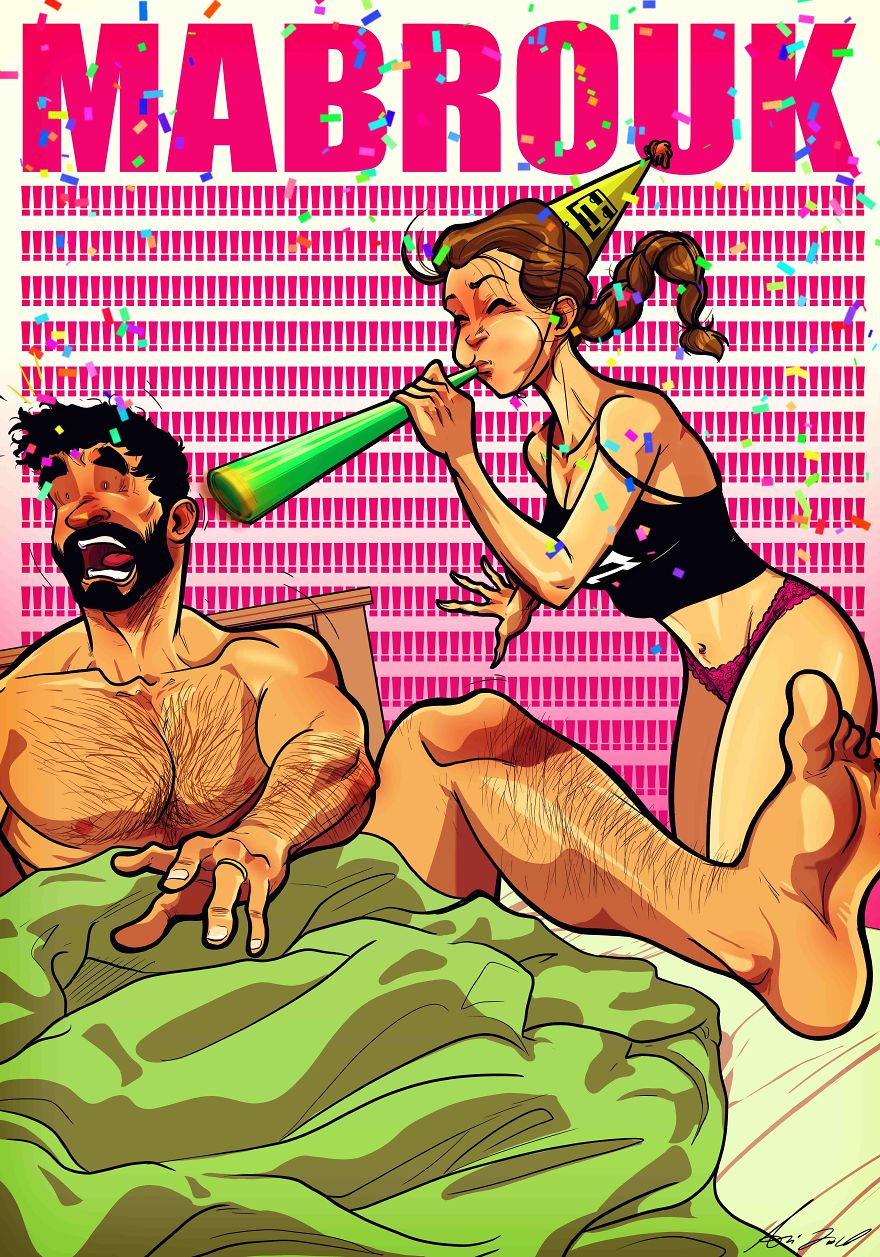 Watching Wwe With My Wife(31/34)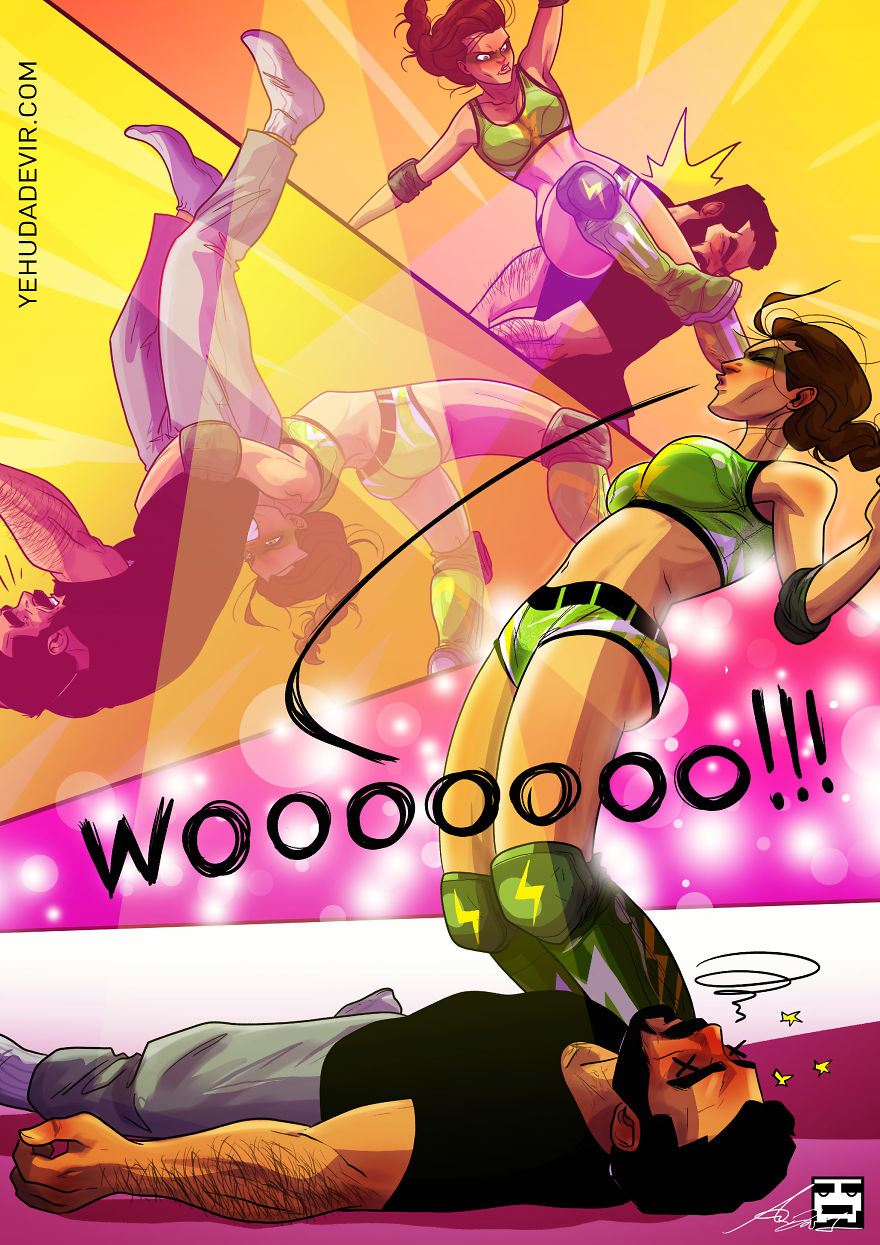 My Mush Bachelorette Party!(32/34)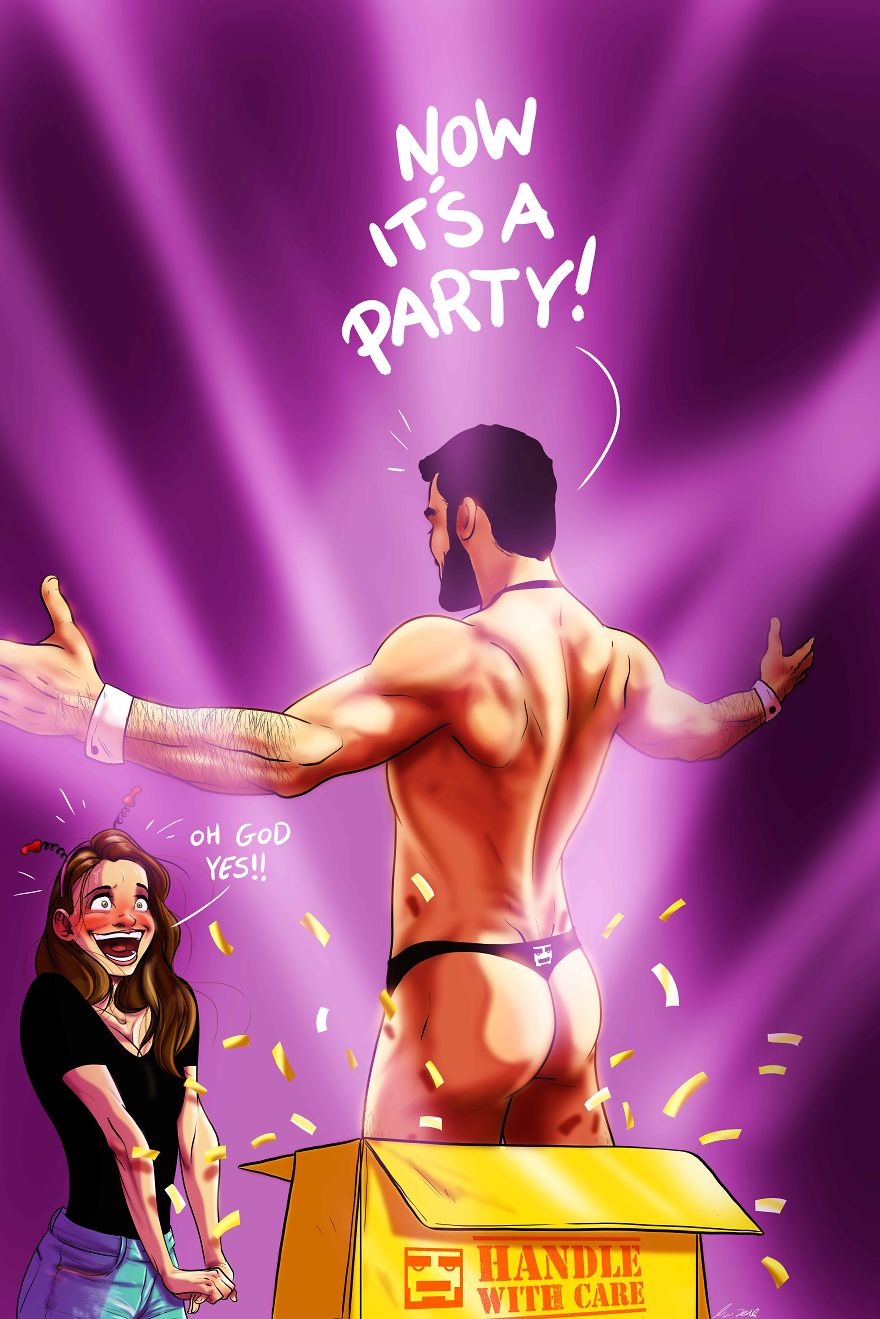 Still Searching For Apartment(33/34)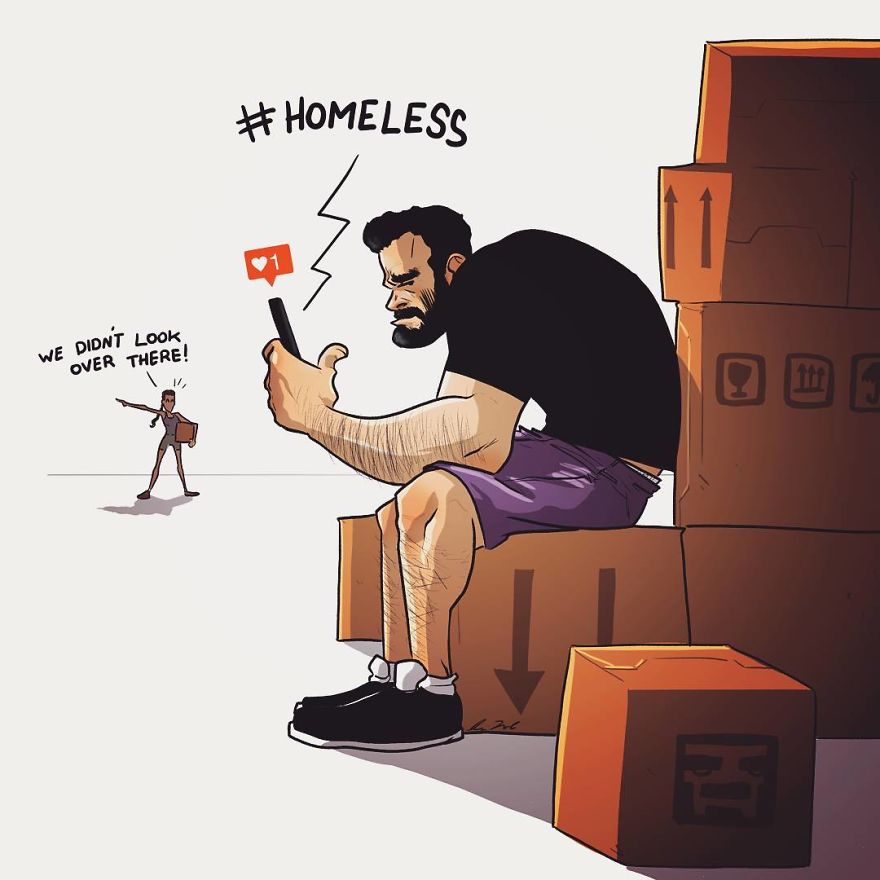 Kosher Passover For Everyone!!!(34/34)