Bollywood divas capture our attention on screen with their charisma, but some of these beauties leave an inspiring mark off-screen as well. Get ready to see the 8 women in the Indian film industry who have proven time and again why they're all the divas they are.
1. Priyanka Chopra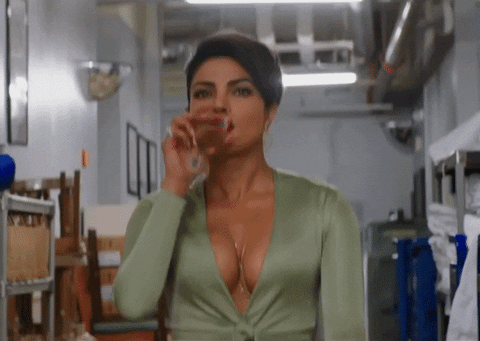 She has not only taken Bollywood by a storm, but she has left the West speechless as well. But before she was crowned as the Miss World and before she became a Bollywood star, she was a gawky kid like us who were called out in the US schools for being brown. But she rose through all those fingers pointed at her to become the star she is today. Not only is she one of the most beautiful women in the world, but she's also very smart and she has proven that by her guest appearances on various TV shows. From racism to the gender pay gap, PeeCee has experienced these social issues first-hand and has emerged stronger and wiser from these episodes.
2. Aishwarya Rai Bachchan
This stunning diva ruled the Bollywood without having a filmy background. She made her way to the top by her dedication alone. Being awarded a "Padma Shri", she has also worked in many international films and has carved an identity for herself in the world.
3. Madhuri Dixit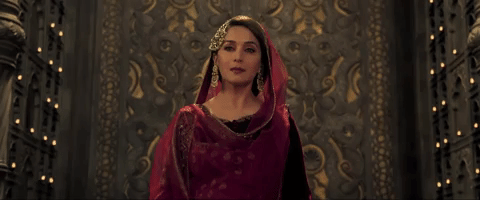 Madhuri Dixit-Nene has been named as one of the most inspiring female Bollywood icons, at the Bradford Inspirational Women Awards, in Bradford, UK. she initially planned to become a microbiologist and attained her Bachelors Degree in Microbiology. While studying, she also trained as a Kathak dancer. She holds the record for the highest number of Best Actress nominations at Filmfare. In 2008, she was awarded the Padma Shri, India's fourth-highest civilian award by the Government of India. Not only is she talented but she also supports various charities such as Goodwill, Sotheby, and Emeralds for Elephants. Kudos to this diva!
4. Hema Malini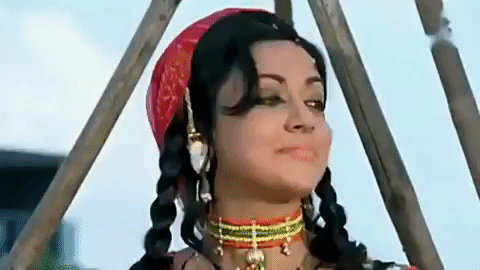 This "Dream Girl" has been a trendsetter in Bollywood for a long time. Hema Malini is not only an actress but also a producer and a renowned Bharata Natyam dancer and choreographer. She has starred in 155 movies produced and directed two movies, and also directed a TV serial 'Noopur'. Now she is actively engaged in politics as well.
5. Deepika Padukone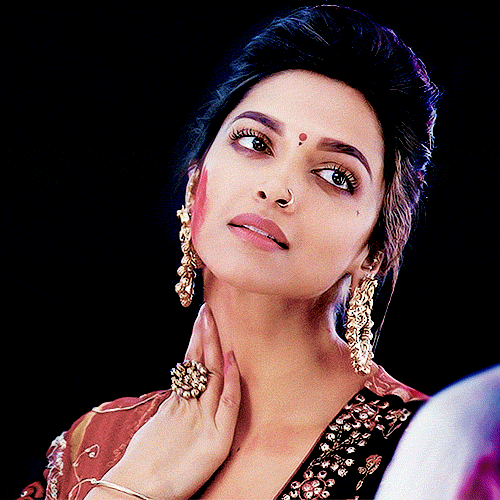 Along with PeeCee, Deepika is also a global icon all thanks to her Hollywood biggie. Don't be fooled by her grace and her dimpled smile- she is fierce and she has proved that by always expressing her strong opinions. At the peak of her career, she came open about her depression problem and started spreading awareness about mental illness.
6. Sushmita Sen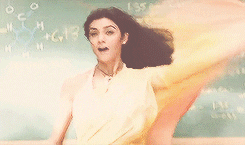 In a society where blood relations and getting married at the right age have always been given importance, it takes just one woman to break such traditions. This 41-year-old star is a happily single mom, who has adopted two beautiful daughters. Whether it is her acting career or personal life, Sushmita Sen is someone who has always broken away from the conformists' mold and tried to do something different. She is an independent woman, who does not shy away from expressing her views on anything and everything.
7. Kangana Ranaut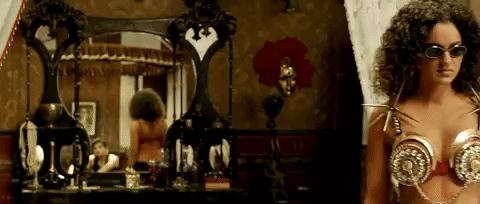 This list won't be complete without mentioning the "Queen". She is fierce, she is strong and she is not scared to voice her opinions. She is not only one of the finest actors in Bollywood today, but also a revolutionist who has at every step challenged the male-dominated industry that is Bollywood. I think that she is the strongest woman in Bollywood.