The start of the 20s is a tense time. There is panic to find a job, become independent and earn a living. The Internet has made employment chasing very simple, though the competition out there is immense, but the knowledge about
While we were all busy surfing through memes on social media, a 20-year-old went ahead and made her Insta feed a resume!
Ankita Chawla probably put Instagram to the most efficient use ever, as she turned her account page into a creative resume. She designed her CV and posted it as a collage on her account; it is pretty creative and impressive. Take a look at it: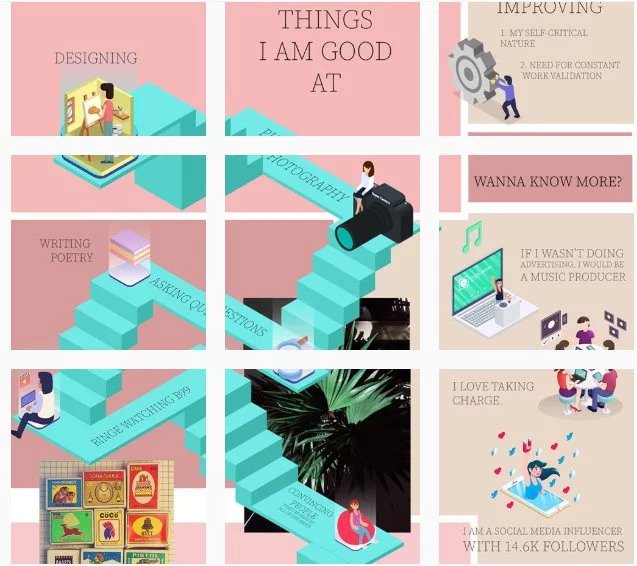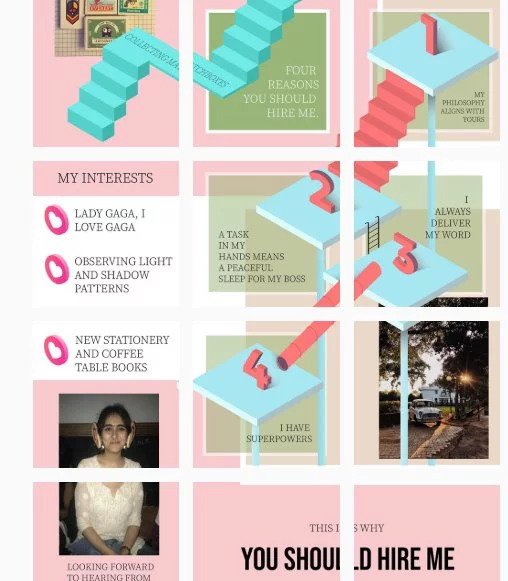 She made an Instagram-resume to display her skillset to potential employers. Also, got hired as a content creator at Deloitte India. Talking about this creative approach she said,
" I remember we had gotten back from our internships and most of my friends were talking about the places that they were going to join because they had gotten pre-placement offers. And I remember sitting there feeling terrible because I was jobless… In one of these boring lectures, I was scrolling through my feed. That's when I realised, if I need to get the attention of my employers, I need to do something differently."
Apparently, she devoted 60 hours in designing her Instagram resume and another 5 hours in its execution. It was not long before she managed to attract the attention of Deloitte India. She was offered her first job via Instagram and is currently working there as a visual content creator.