Sundar Pichai's Talk At IIT:
School is the most vital time in anyone's life. Regardless of where you reach throughout everyday life, returning to one's institute of matriculation is dependably an exceptional inclination. As of now on an India visit, Google CEO Sundar Pichai had the opportunity to encounter that inclination when he went by his undergrad school, IIT-Kharagpur prior today.
In an occasion titled, 'A journey back to the past to inspire the future', facilitated by comics Kanan Gill and Biswa Kalyan Rath, himself's identity an IIT-KGP former student, more than 3,500 tuned in to Sundar Pichai talk at the open-air theatre in the institute.
Addressing the understudies, Sundar touched different subjects. He did, obviously, recall his days when he was there, a normal understudy, despondent with the chaos nourishment and searching for motivations to bunk classes. Here are a couple of best statements from the man himself.
#1.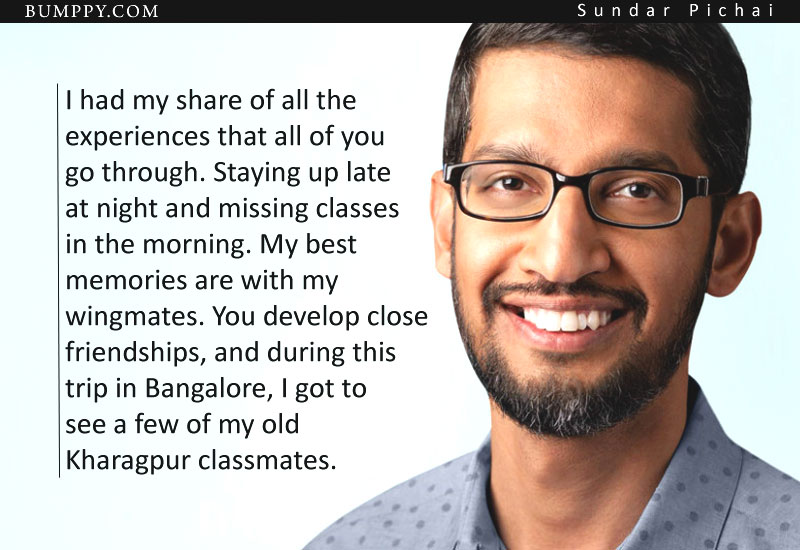 #2.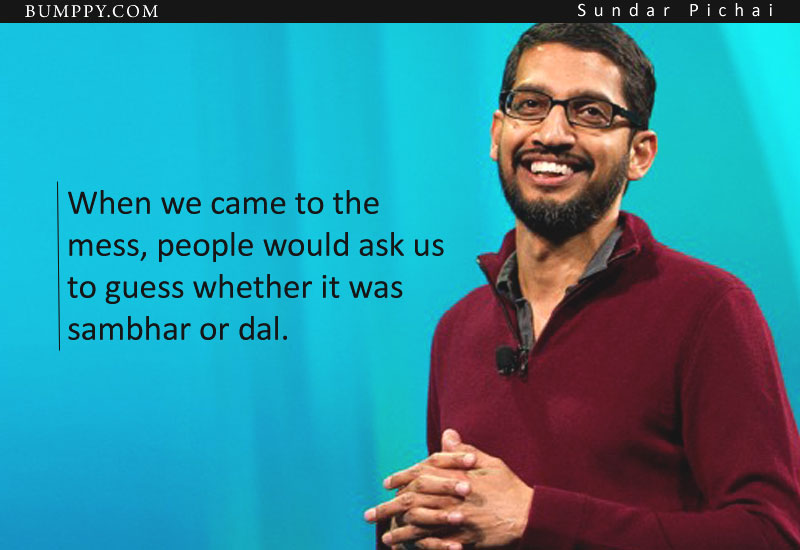 #3.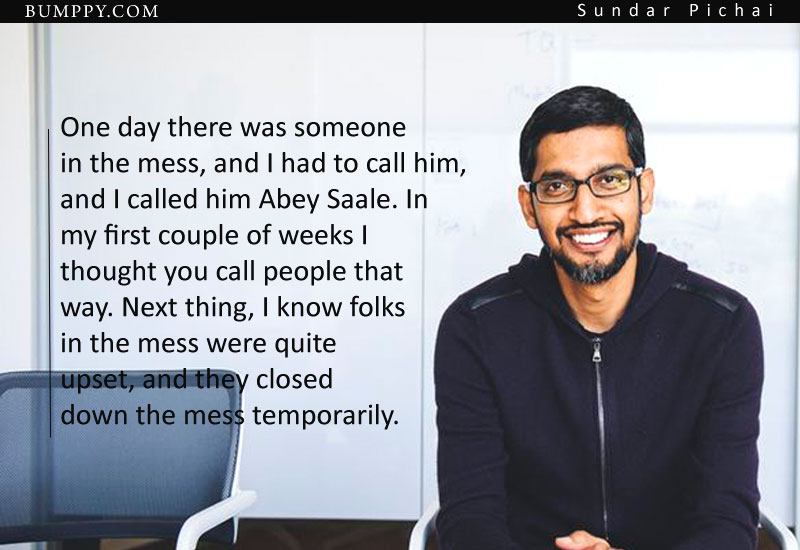 #4.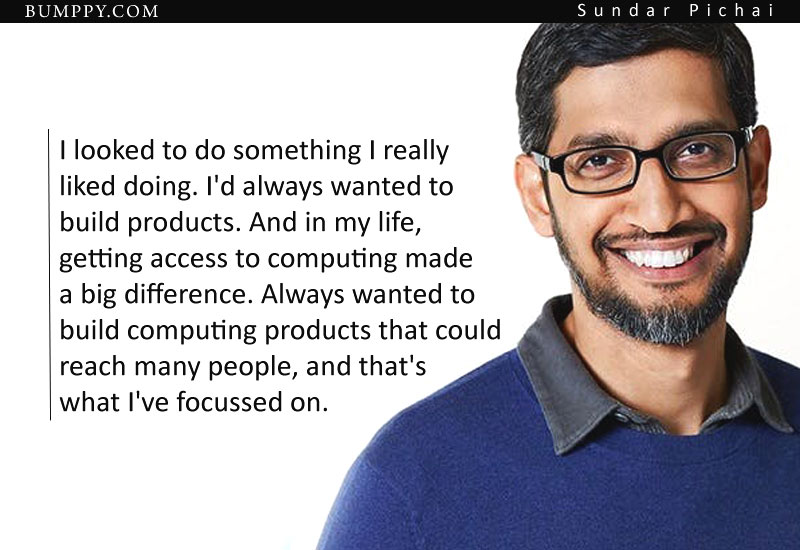 #5.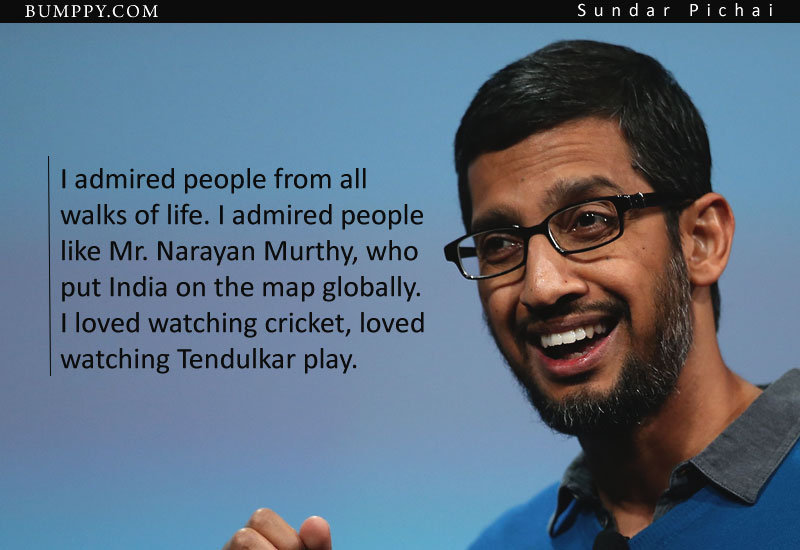 #6.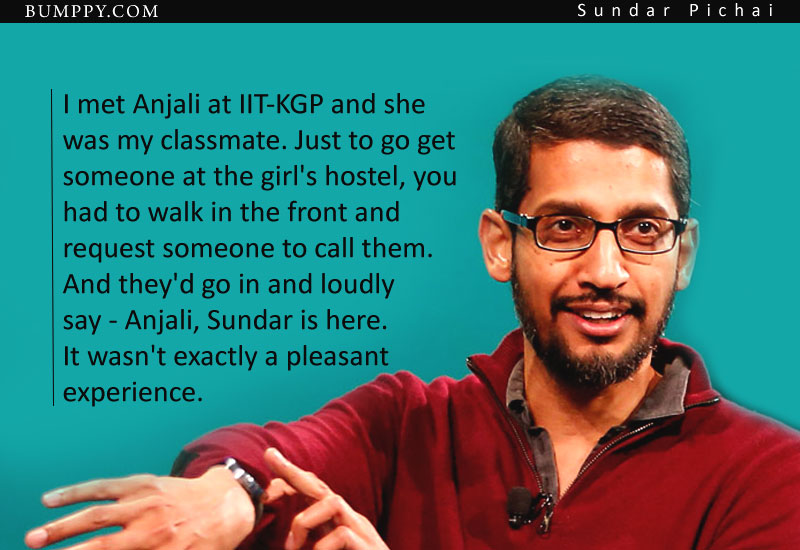 #7.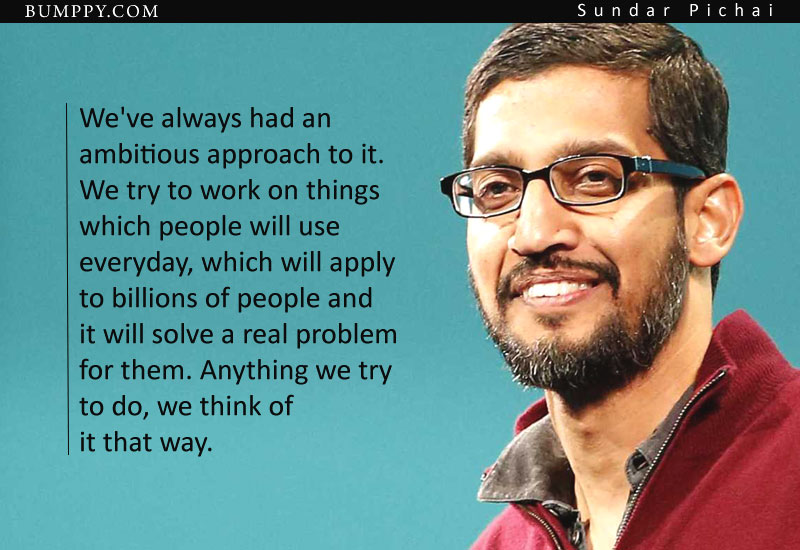 #8.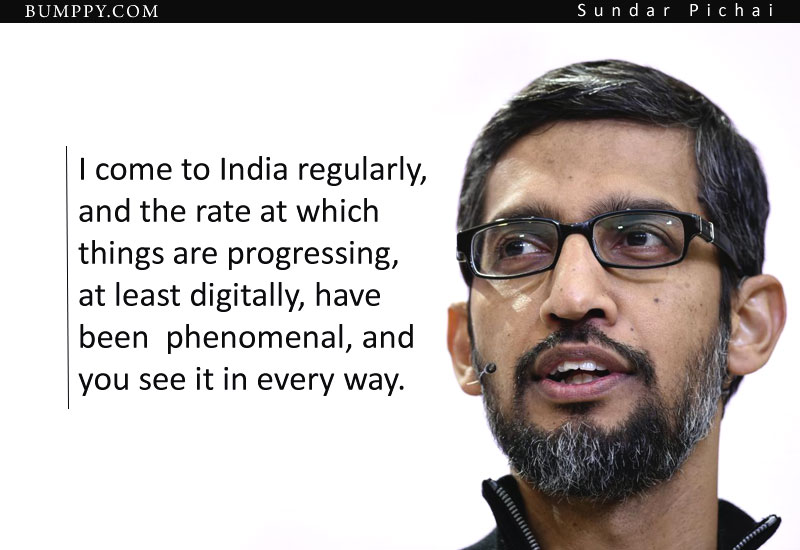 #9.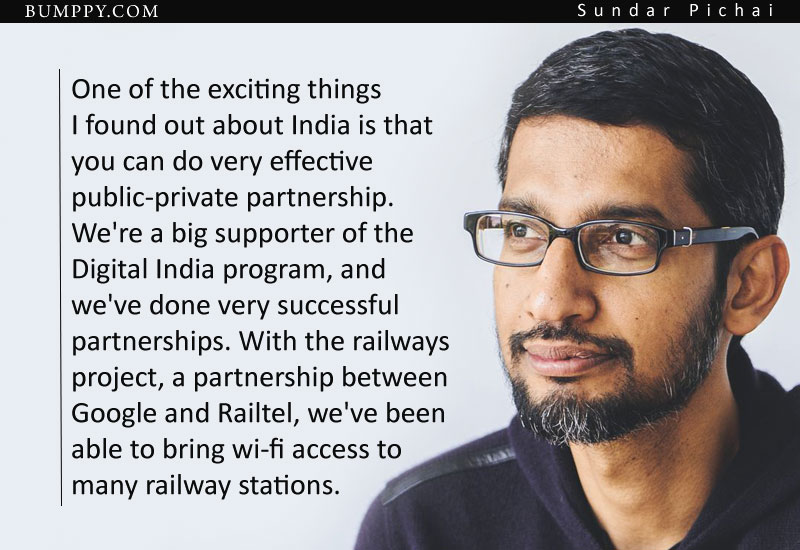 #10.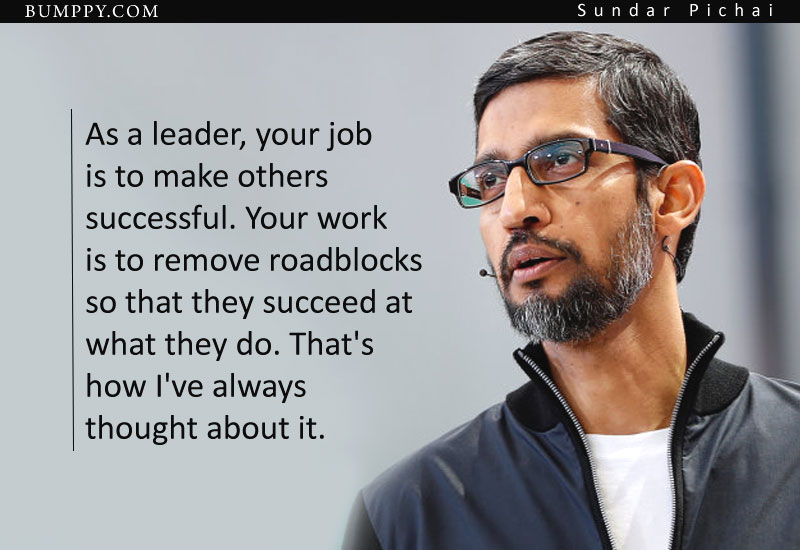 #11.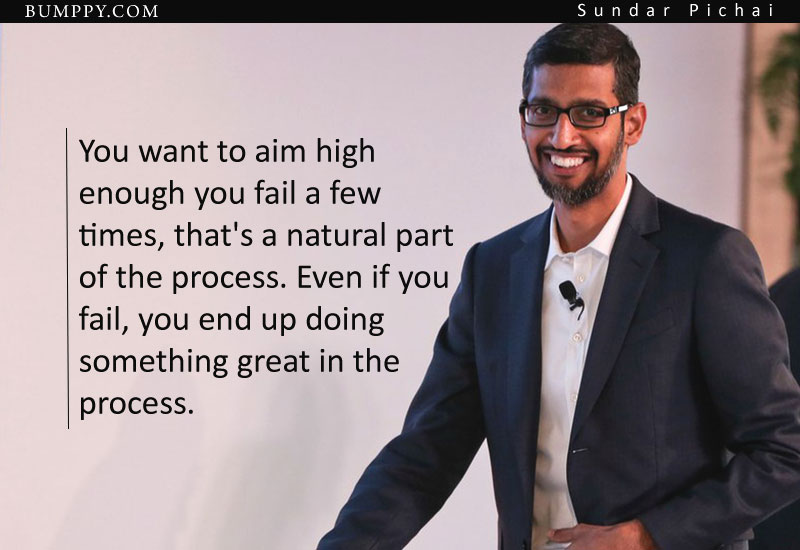 #12.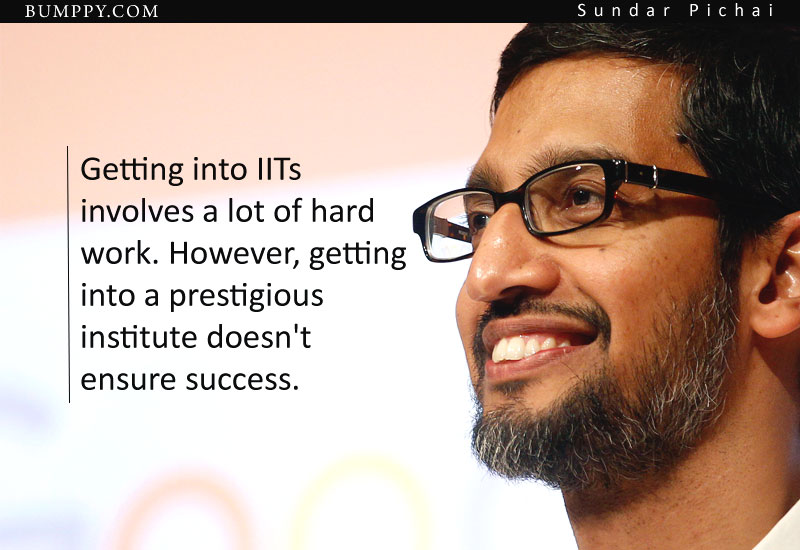 #13.