Well we all know how diverse our country is. We posses so many distinctive talents and cultural uniqueness.
The world is moving so fast with its latest upgrades on technology and lifestyle and it can be scary. Your mind has so many thoughts on how to survive outside the nation. It keeps you flustered an d cooped up with stress. Well take a break now. To reduce the pressure and tension, we present you an Indian who has earned his name in the Guinness World Record for the most cool (but senseless) activity.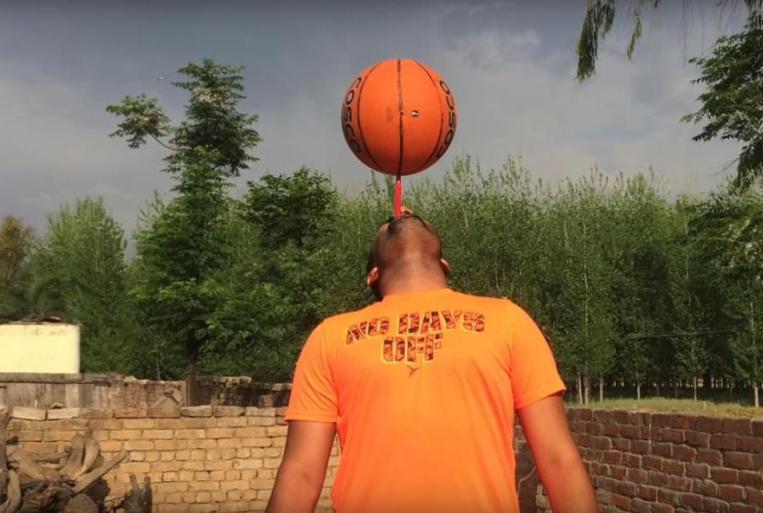 Sandeep Singh lives in a small town in Punjab. The man has made his name in the world record for spinning a basketball. Pretty normal right? Well here is where things start to lose out on logic. Well you see, this male record holder was spinning the basketball – on a toothbrush!
Kind of insane huh? Sandeep Singh has broken the previous record by 46.16 seconds. The previous record was set at only 6.84 seconds. Singh balanced the ball perfectly on the tooth brush for complete 53 seconds. He first spins the ball on his hand and then transfers the ball gently on to the toothbrush.
[iframe class="post-video-frame" src="https://www.youtube.com/embed/QbmGsfVNXf4″ width="100%" allowfullscreen="true"]
Sandeep has managed to become the local hero of his district and has bought upon attention on the area.  When asked about how he feels about his new title he answers that it was always his dream to break a world record.
This 25 year old man has gained recognition. We all have the same questions in our minds. Why?
Guess we all have a weird way of defining ourselves.