No matter how awesome your friend circle is, if you haven't watched F.R.I.E.N.D.S yet  then you haven't experienced one of the greatest sitcoms around the world, and could anybody BE foolish to not speak about the bromance between Joey and Chandler. So, here is list that cherishes the best of Joey-Chandler moments.
1. The one where they relaxed like the true buddies.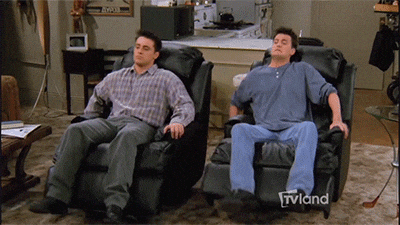 Seeing their expressions while crashing at them was a delight to the eyes.
2. The one where they laughed their heart out.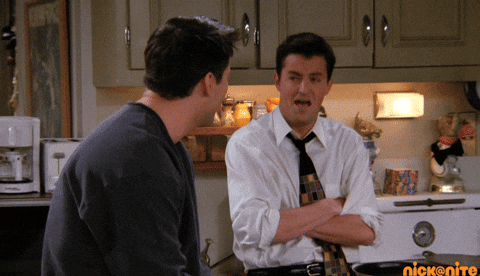 Those laughs symbolised their strong bonds.
3. The one where they let their inner child out. How brave of them to go against Monica's orders and play with each other. ?
4. The one where they parted giving each other the best hugs.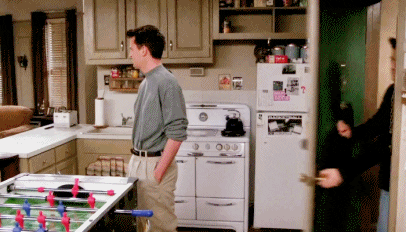 This scene made us all nostalgic for sure.
5. The one where they give appreciation in unison.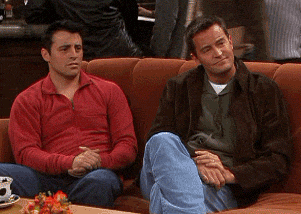 They are partners in giving appreciations too.
6. The one where they fight with each other.
Joey covered in all those costumes was very funny to watch.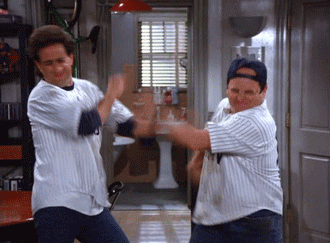 7. The one where they know how to make a classic entry.
This was a pretty big achievement for the duo and asked for  some classic entry.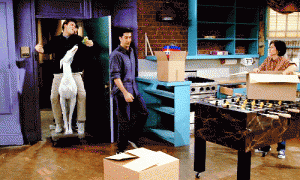 8. The one where they underwent through trials and tribulations for Ross's baby.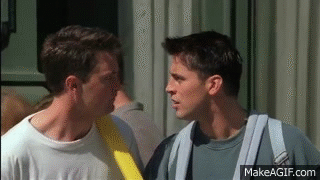 This event had some major humourous scenes for the viewers to have a laughter riot.
9. The one where they expressed their fear in unison too. 10. The one where Joey troubled Chandler when they were in London.
Chandler's constant refusal to take selfies and come in front of the recorder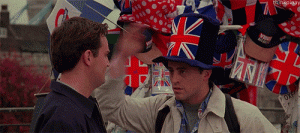 tickled the funny bones of the viewers.