If you have crossed the threshold into twenties, you must have been asked atleast once, "How come you're unmarried?" and most probably you are frustrated to the core. There are tons of other reasons for this persistent question, primarily being sexism and hypocrisy. I believe, and I'm sure you do as well, the continuously nagging 'well wisher' relatives are the most annoying.
Presently, even men to some degree are subjected to this torment, however the reality remains that ladies, regardless of their capabilities, are the ones bearing the brunt. If not anything, they are coerced into undermining themselves and believing that the fact that they are single is an issue to be solved.
Considering the above situation, the perfect answer was given to "How does it feel when you see your friends getting married and you are not able to find someone for yourself?" on Quora by Dr. Pallavi Preetinanda, which sets the perfect example of a woman living her life single and as happy as ever.
Here goes: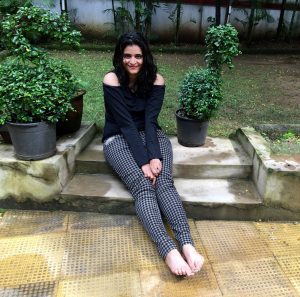 A couple of years back, it felt like shit. Two of my best friends (in fact the only ones I had) got married, and I felt completely left out. They never had time for me, and when they did, it was only to talk about the joys of married life, and the love their husbands shower upon them and to give me 101 reasons on why I should get married as soon as possible.
My brother was getting married and going for his honeymoon abroad, and I felt a tinge of sadness looking at that gorgeous wedding lehenga, and the all the gifts that were showered upon the bride. Also, my relatives kept on asking my parents, "when is she getting married?", "Why isn't she married yet?" and then my parents would then grill me for an hour because I had made it clear I wasn't simply ready for marriage.
But that was till a year ago.
Before I watched 'Sex And The City' for the seventeenth time. Before I spent all my salary on upgrading whole of my wardrobe, going for holidays alone and enjoying every bit of it. Before I started wearing hot pants at home with no one objecting to it.
Before I realised I could sleep late till in the morning and no one is going to expect me to make tea. Before I realised I can live with my parents as long as I want to and continued to be pampered.
Before the term friends struck me in the face! FRIENDS! Before I got some of the greatest friends ever, who never let me feel I should have anyone else in my life.
Before I bought my 50k wala Manish Malhotra wedding lehenga without having a wedding and wore it to a regular party.
Before I went onTinderr, swiped left, right, straight and dumped guys just for the fun of it. Before I had casual, non-casual , professional, non-professional, vertical horizontal relationships with girls and guys alike.
Before I realised I could sleep all over my bed. Right, Left, Middle, on the floor, with my dog. I can snore, grunt, talk in my sleep, walk in my sleep whenever I want. I can sleep with my belly up or belly down.
Before I realised I could cook whenever I want, whatever I want or just not cook at all and order a pizza. And hog whole of it all by myself.
Before I realised I could love my dog more than I can love a man. Before I realised I can have love handles and all sorts of handles all over my body and wake up groggy with dark circles and pimples and just not give a damn. That I can be plump, skinny, dusky, or whatever the hell I wanted to be.
Before I realised my choices in life are not going to be influenced by anyone but me.
Before I have the perfect befitting reply to Pammi aunty ' that I don't need a man in my life for the wrong reasons.'
Before I heard stories of some of my married friends being forced to do things they never wanted to do and not being able to do all those things they actually wanted to do.
I am not saying Marriage is bad. I am just saying being single is awesome. Earlier it used to mean that nobody wants you. Now it just means you are pretty sexy, and you do it like you own it. And that you are exercising your choice on how you want your life to be and who do you want to spend it with.
I might get married someday. I might not since sometimes being single works out so well that I feel I am the one for me. But I am going to do it ( if I do) only when I want it, not when I need it. And if Samantha could find love at 50 plus, I am absolutely in no hurry at all. Being single is one hell of a roller-coaster ride, and I am enjoying every bit of it.
Honestly speaking, this ought to be the eye opener for every girl who judges herself.
This answer was originally published on Quora. We have re-published it with the writer's permission.