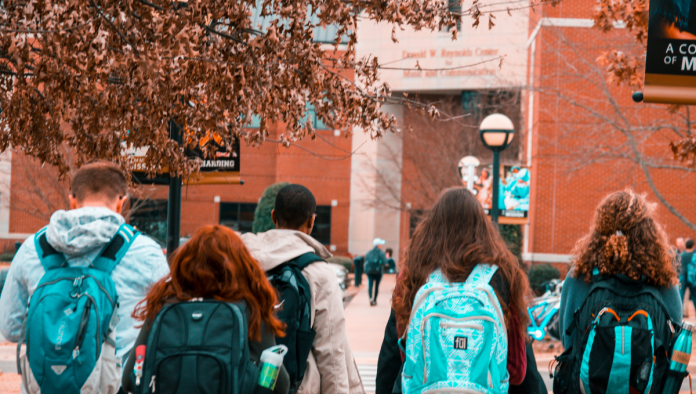 When attending higher learning institutions that would shape our future and enable us to attain economic independence, financial struggles are among the key factors that make students embrace the idea of roommates since it can help ease economic constraints. Below are things that a student should consider when choosing a shared apartment.
The location
It is one of the essential things to consider. Markets and public transport accessibility should be among the main factors to consider when choosing a place of residence. The residential area should be near the learning institution with easy access to public transport.
Electric gadgets
One should check the switches and other electric equipment in the apartment by switching them to tell if they are working. If the appliances are not working, the caretaker should be informed.
Water
Moving to a place where water supply is a problem can be cumbersome; this may alter the student's budget due to the need to purchase water. To prevent unnecessary repair expenses, one should also look for leaks and other drainage system damages during the house tours.
Financial stability
The student should ensure that the roommate they intend to move in together is financially stable to pay for the rental; this prevents future disagreements regarding renting payments. When a student has financial struggles, inevitably, both roommates may not get along. When there are no problems between the roommates, they can plan their budget well and ensure on-time payment of rent.
Proper Sanitation
Students should interact with their fellow roommates and understand their behaviors. As stated, cleanliness is next to Godliness; this is an essential attribute that students should possess if they want to stay at places like the student housing in Tallahassee, FL. Clean places improve and contribute to health and mental growth. It also improves concentration during studies and promotes a safe environment for everyone.
Familiarity
Students should engage with each other more and learn each other's behaviors, likes and dislikes. Bonding creates a broad chance that the roommates may be comfortable in everyone's space. It enables students to grow and support each other in all aspects when the need arises.
Beliefs
The roommates should be aware of the different ideologies and beliefs, including political views and religious beliefs. They should respect each other's beliefs because they have a right to decision-making, opinions, and ideological perceptions.
Lifestyle
In student housing at Tallahassee, FL., your lifestyle reflects your relationship with others. For example, a student who usually indulges in partying throughout the year may be irresponsible about their duties and career, thus creating problems for their roommate. If they have a habit of drinking, it may result in financial instability; thus, the other student may start to struggle in order to make ends meet in their household.
Communication
Communication is vital, especially between students planning to live together in student housing in Tallahassee, FL. Students may ease stress when they talk out their problems, mainly if disagreements are between them. The household tends to be lively and filled with laughter, growth, and development in exchanging ideas between the students.
Security
Students should consider choosing a place to stay where the area is well-lit and near public centers like the police headquarters or hospitals in case of an emergency. These residential places should also be near the school facilities for the school administration to ensure security for their students in case of emergencies. Residential areas with no security tend to attract malpractice and thus sometimes contribute to damage.
Privacy
In cases where one roommate is in a romantic relationship with their partner, the roommate should communicate with their fellow roommate in the case where the lovers are planning for a sleepover date. This information will enable the other roommate to figure out their next step and thus avoid being locked out.
Personality
Students should consider their roommates' personalities regarding how they may influence them in terms of worship and mental growth. They should avoid negative-minded and uncooperative roommates.
The above-discussed factors should be considered by students when looking for suitable residential areas and roommates to share their household living.
Read More : A Review Of Select Auto Protect Car Warranties