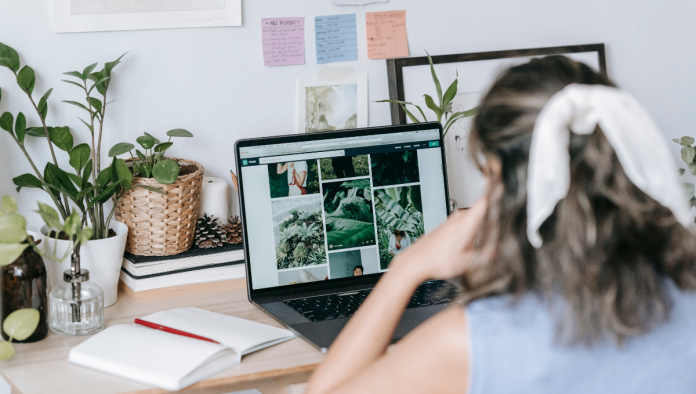 Today, we'll be taking a look at the Best Photo Resizer for Windows and Bulk Image Resizer available online. Using these tools one can easily alter the image orientations, crop and compress them to make sure the desired pictures fit the screen perfectly, irrespective of the device. Not only does image resizing help to get the correct image size, but using those optimized pictures on websites, also helps in improving the loading speed of your webpage.
So, without further ado, let's start reviewing the best photo resizer software for Windows that can be used either offline or online.
Must Have Image Resizer For Windows PC & Web (2022 Edition)
All the listed photo resizer apps mentioned below are easy to use, making it a suitable choice for even inexperienced users to get the task done as soon as possible.
Image Resizer By Tweaking Technologies
Image Resizer is a top-notch photo resizer software for Windows and Mac that comes equipped with a wide range of tools to resize, flip, rotate, rename, convert file format, and more. The image resizer for Windows facilitates a unique interface that is convenient to use and delivers results quickly. It also allows users to save their preferred settings in the predefined settings section that makes resizing bulk images an effortless task.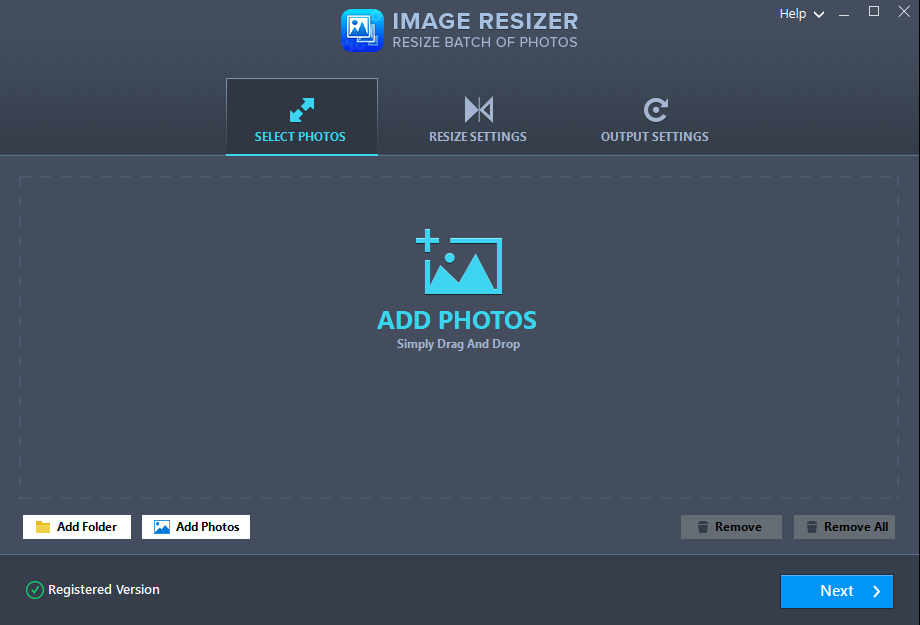 Get your hands on this image resizer for Windows today!
Reduceimages.com
Next on our list of best photo resizer apps for online/offline use is Reduceimages.com. Using the web tool, one can easily resize and compress multiple photos at once. Not only this, using this bulk image resizer online tool, one can convert their favorite images in different image file formats like JPG, PNG, GIF or BMP etc. It even offers a variety of flexible plans that users can choose to enjoy premium features, starting at $3.99/Month.
Take help of the online bulk image resizer right away!
BeFunky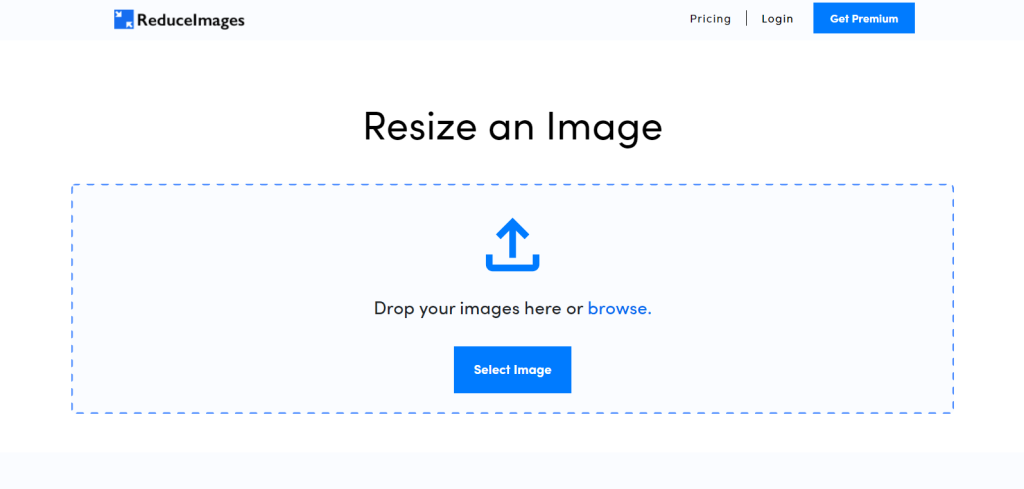 Probably no list of Best Image Resizer for Windows can be complete without mentioning BeFunky. Not only is this photo resizer software fun to use, it's relatively easy for amateurs who are new to the field of graphic designing. BeFunky is also available as a web-based tool, packed with tons of functionalities to crop, resize, retouch, make collages, remove background, add filters/effects to images in bulk. The photo resizer app is available as free and paid version starts at $59.88 with advanced photo editing features.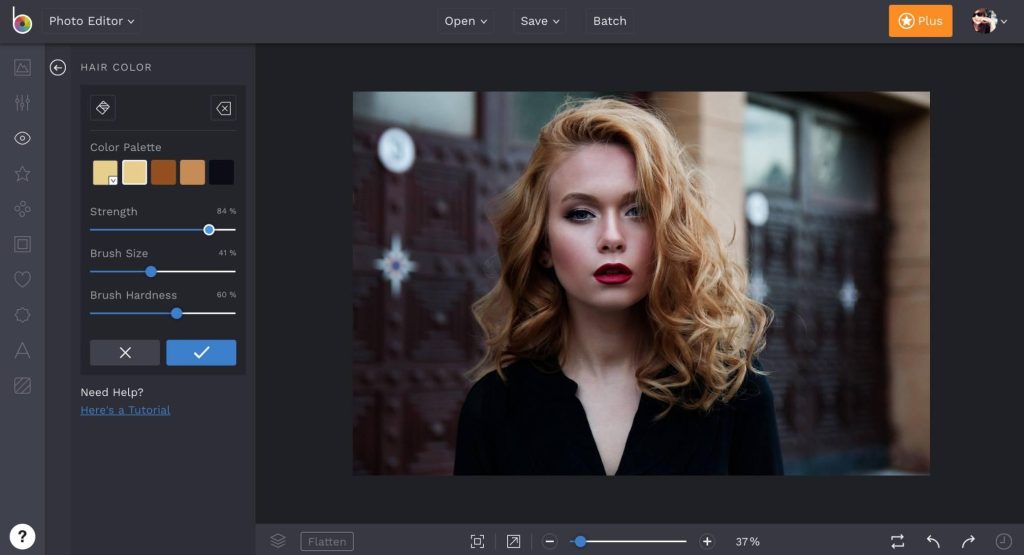 Try using BeFunky and get started!
Toolur
Here comes another popular online photo resizer and optimizer that you can get started with in a few clicks. The image resizer app comes with all the essential tools to resize and compress your JPEG, PNG snaps easily. Not only this, you can even convert your JPEG, PNG, BMP format into desired file formats. At Toolur's website, you can even find featured tools that include the ability to generate passwords and make GIFs as well. If you give this online photo resizer tool a shot, do not forget to share your experience in the comments below!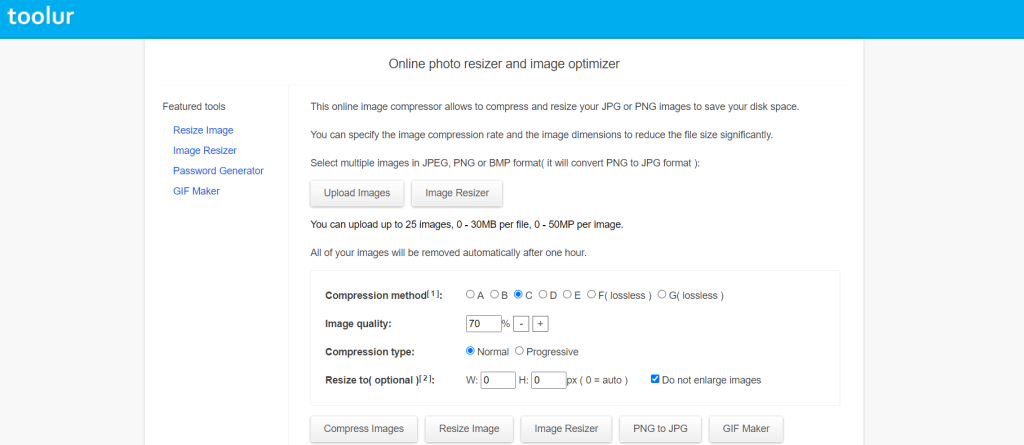 Get started with Toolur photo resizer software for the web!
ImageLR Photo Resizer
Here comes a very fast online photo resizer tool by ImageLR that can resize images very quickly and easily. Using this tool, you can resize images in bulk. You just have to upload the images, choose resize option either by pixel or by percentage, and then click on Resize button and it will start processing and list down all the resized images ready for download. You can resize JPG, PNG, BMP, WebP, ICO, and JPEG images. And the best part is that the tool is completely free.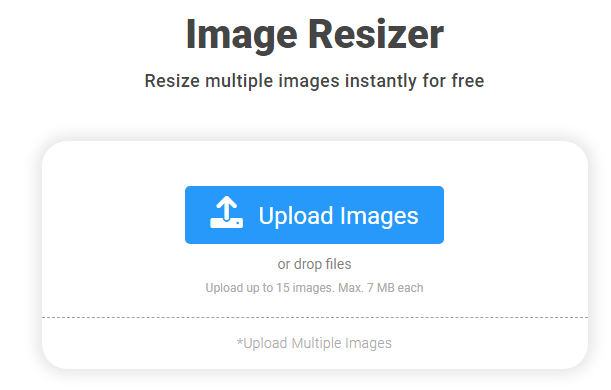 Check out this amazing photo resizer tool!
PickPick
Talking about the best photo resizer for Windows and not mentioning PickPick is certainly not possible. Known for its power-packed functionalities to resize, crop, compress, and more, the application comes with an intuitive image editor, colour picker, ability to enhance pictures with effects/frames/filters, capture different kinds of screenshots and so on. Not only this, with this photo resizer software, one can also change orientation of pictures, aspect ratio and set custom pixel size accordingly.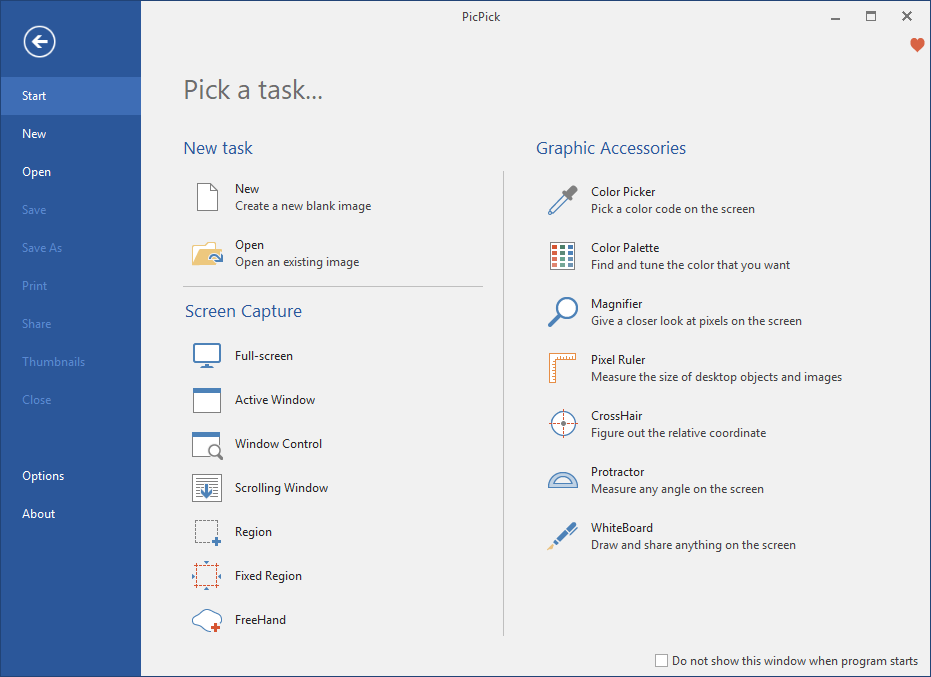 Install PickPick, an all-in-one graphic design tool now!
JPEG Optimizer
Next on our list of best bulk image resizer for Windows and online use is JPEG Optimizer. The application is web-based and available for free of cost to resize and compress your digital photos, so that it can be easily uploaded on websites, and shared via email without any hiccups. To get started with this digital photo compression and resizing tool, an individual needs to upload the snap, set the compress level and width in pixel to perfectly reduce the size and resize pictures in a few clicks.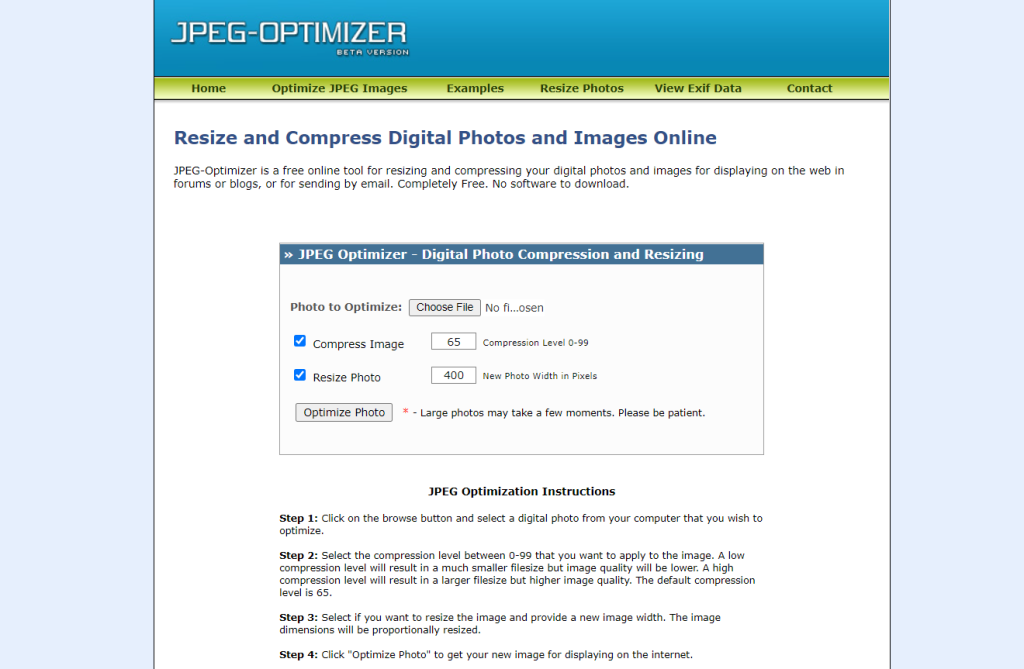 Navigate to this online photo resizer right now!
RIOT (Radical Image Optimization Tool)
Here comes another prominent mention in the category of Best Photo Resizer Apps for offline and online use. The tool comes with an easy-to-use dashboard where you can easily compare the original picture with the optimized image side-by-side in real time. Using the tool, one can easily adjust compression parameters, resize image by using well known resample filters and make basic image adjustments: brightness, contrast without any hiccups.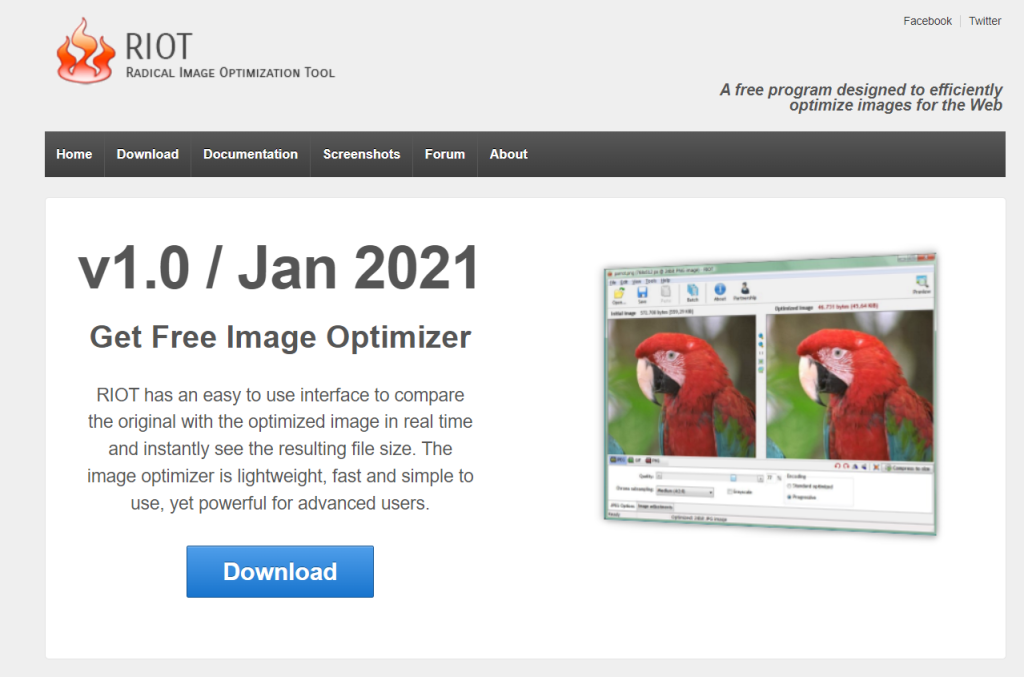 Get started with RIOT photo resizer now!
Microsoft Paint
Last but not the least in consideration, we would like to recommend our users to an inbuilt utility Microsoft Paint that has been a popular image editing tool ever since. Apart from multiple capabilities to paint and edit photos, MS Paint offers decent tools to resize images in percentage, maintain aspect ratio, skew them and even save your files in different file formats including Windows bitmap (BMP), JPEG, GIF, PNG, and single-page TIFF formats.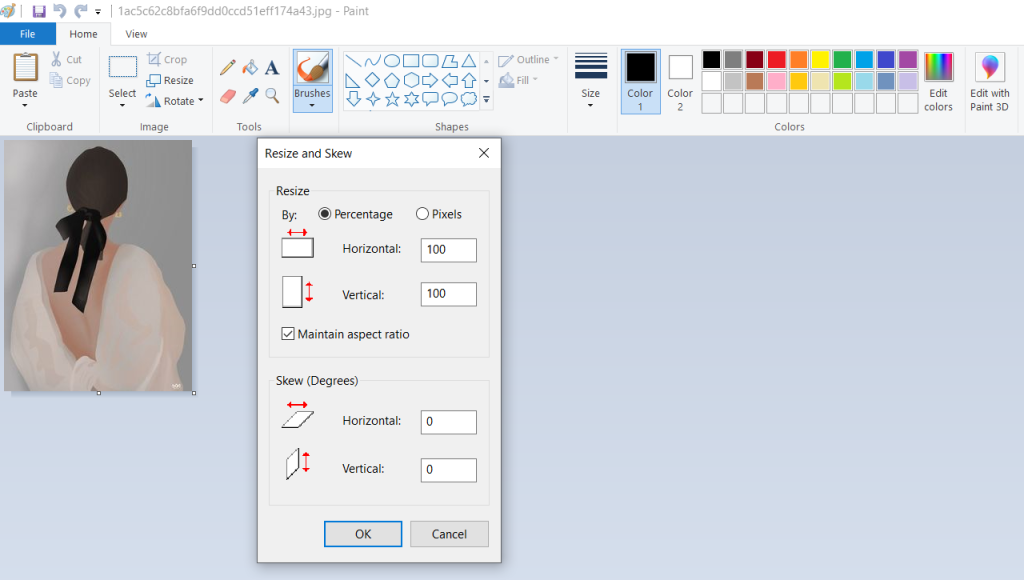 So, this was all for today! Do you have any popular bulk image resizer for Windows or Web? If yes, then feel free to drop your recommendations in the comments section below! Till then happy image resizing!
Read More: Legit tool on how to download YouTube mp3