Padma Shri (2008) winner writer, actor and one time sports writer also Thomas Beach Alter better known as Tom Alter, an in Indian actor of American descent took his last breath in Mumbai on 29th Sept'17' Friday night.
Tom was battling with squamous cell carcinoma (a type of skin cancer).
The actor was admitted to hospital earlier in this month. He was diagnosed with the same illness, he had last year.
A statement released on behalf of his family said:
"It is with sadness we announce the death of Tom Alter, actor, writer, director, Padma Shri, and our dear husband and father. Tom passed away Friday night at home with his family and close family members in attendance. We ask for their privacy to be respected at this time."
source
Alter was born in Mussoorie in 1950, Alter was a third-age American in India who learned at Woodstock School in the Himalayas and afterwards at Yale University in the USA, before coming back to India in the 70s. In 1972, he was one of three men – the others being Benjamin Gilani and Phunsok Ladakhi – chosen over more than 800 candidates over north India to be enlisted at the renowned Film and Television Institute of India in Pune, where after two years he graduated with a gold award certificate in acting.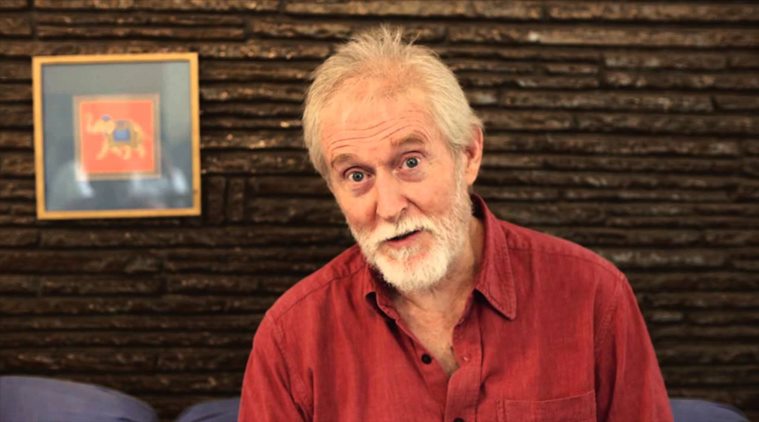 source
Tom acted in more than 300 films and many of the TV shows. Tom was prevalently known for his work in TV serials like Hatim, Zabaan Sambhalke. In 90s, tom has done many poignant film makers like Mahesh Bhatt's Aashiqui, Gumrah and Junoon. He also acted in regional cinema of Bengal, Assam, Tamil Nadu etc.  He not only confined himself to Indian cinema but also did foreign films like Richard Attenborough's Gandhi and One night with the king.  Apart from acting Tom also did direction.  Tom has written three books, one non-fiction and two fictions.
Tom is treasured in our hearts.
R.I.P!