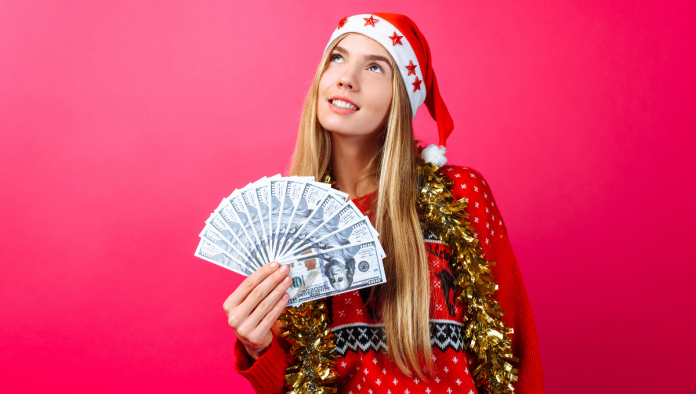 Cricket is a popular sport in many countries, including England, Australia, and South Asia. Cricket betting can be fun and even rewarding if done correctly. Cricket is among the most popular sports to bet on when it comes to sports betting. It is the ideal sport for betting since it has a global audience of over a billion people.
Beginners with cricket betting may not know where to begin. This is especially true given the wide range of betting alternatives available at sports betting sites.
Before you start online cricket betting, you must first study everything there is to know about the sport. The following are some crucial betting tips and other details that will assist you in getting started with cricket betting.
Conduct thorough research
Research is vital in cricket betting winnings, just as it is with any other sort of gambling. Cricket is a psychological sport unlike any other. Therefore, a bad form may significantly influence a player's performance, hurting the team's chances of winning.
It will be critical to be fully conscious of player form and any ailments they may be carrying. To stay up with all the newest news and results, visit one of the many leading cricket news websites.
There are a plethora of cricket wagering tips websites available as well. It isn't always easy to tell whether or not a tipster is worth paying attention to. However, reading their viewpoints might be beneficial in any case.
When it comes to finding value, doing more research makes it far more probable to find a good deal. With cricket betting, it's also a good idea to specialize in a specific competition.
Check the odds
Each sports betting service has its own set of odds that bettors may use as a guide. Underdogs and fan favorites are determined using these odds. They provide you as a gambler with an estimate of how much you can win on each wager.
Players can get an idea of the pricing offerings of every betting site by looking at the various odds offered by each site. This allows you to select the place that will best suit your needs.
Even a slight increase in the odds available might significantly influence the possible profit in a wager. Checking a few other cricket betting sites may also result in a price boost.
Always take weather and pitch conditions into consideration
It's a good idea to know the weather forecast before wagering on a cricket match. In cricket, rain is a regular occurrence. The employment of the DLS Method to determine a result in the case of weather intruding comes into play. The method gives live in-play cricket betting a new dimension.
The state of a pitch will also influence which bets are most likely to be winners. The surface will inevitably grow more worn during a Test match. This typically means it becomes more difficult to score runs on and gives more excellent help to the fielding team's spin bowlers. In short-format games, the quality of the surface will have a significant influence on scoring rates.
Utilize free betting bonuses
Since cricket is among the most prominent sports globally, several free cricket betting offers are available. Free bets, which may be utilized on a T20 match, are among the welcome incentives given by betting services. On the other hand, reload bonuses may provide more free cricket bets.
Betting providers are more likely to offer cricket-specific incentives during major tournaments like the ICC Cricket World Cup. A growing number of betting sites now offer VIP rewards programs. You are typically able to receive free cricket wagers by making qualifying bets.
In essence, betting sites provide a variety of free cricket betting incentives. You may use them to conduct risk-free bets, thus allowing you to earn money for nothing.
Signing up at a few other cricket betting websites is not a bad idea. You'll be able to take advantage of a variety of excellent bonus offers. This includes any special cricket betting perks or packages.
Use live and in-play betting
Cricket is among the most excellent games for live in-play bets. There are intervals between each ball and a more significant gap between overs. While odds alter quickly, it takes a wicket or a great shot to change the tide of a match completely. This opens up the possibility of winning bets.
There is a reasonable probability that opportunities to make money by betting live in-play will present themselves in a live cricket match. Several of the finest sports betting apps will provide price increases and better odds for top live games.
Check on a team's stats
Betting on individuals and teams will have to be focused on their current match results rather than their popularity. On this sort of action, it's always better to depend on statistics rather than gut instinct.
You may either replay prior matches or read articles on the team's preparation to learn more about their recent performances. You can also place wagers based on the playing line-up.
Consider game format
There are three primary cricket formats, as previously stated. People will notice that various teams and individuals specialize in different forms, even though the game's basics stay the same. While betting, the game structure should always be taken into account so that you can make the best decisions possible.
Manage your bankroll
To increase your chances of winning as a Cricket bettor, you should diversify your bets throughout multiple markets. You have a broad range of marketplaces to pick from, each focusing on a particular facet of the game.
To avoid losing too much money in this pastime activity, it is strongly suggested that you diversify your bets while still paying much attention to your bankroll. This also assists you in being a prudent gambler.
Conclusion
Cricket is among the most rewarding sports to wager on. It's no surprise that lots of people are interested in it. You may begin your betting experience with these tips. Don't quit up if you fail on the first try. You'll get better at it with practice.
Read More: How to Win at Pg Slot Online Betting: Easy Tips for a Winning Strategy