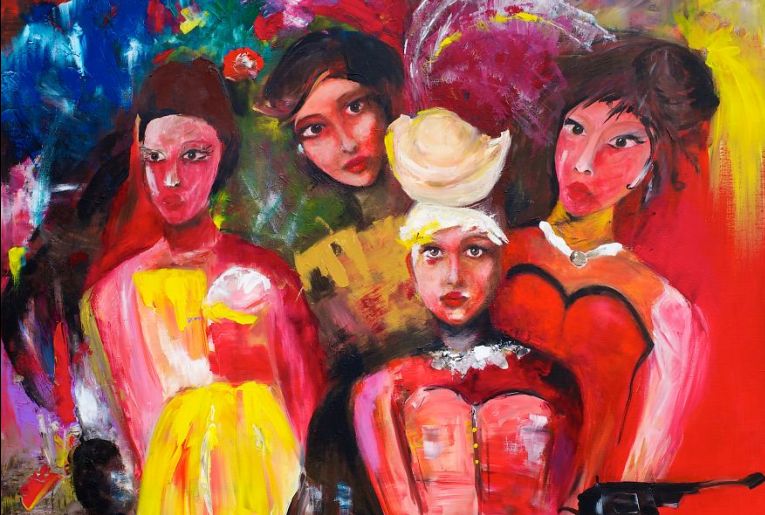 Talented artist, Nomeda Ciurlionyte, takes quite an unusual approach when it comes to her creative process.
She gives her 2 daughters paint, brushes, and canvases and gives them an opportunity to run wild with their imagination.
They create whatever they wish, and after they are done, she puts her own input into it and creates beautiful paintings from her daughters' works.
As a result, we can enjoy compelling photos with such a beautiful story behind them.
Also Read More: This Indian Artist Makes 3D Pencil Sketches That Look Amazingly Genuine!