Raise your hand in case you're recently free and carrying on with the grown-up life yet have NO Clue what's going on. Yeppp, you're not the only one, old buddy. This restricted ticket from high school to 'Adulting' has every one of us similarly befuddled. With all that flexibility and the chance to do whatever-the-damnation you need, additionally come (drum roll)… Obligations.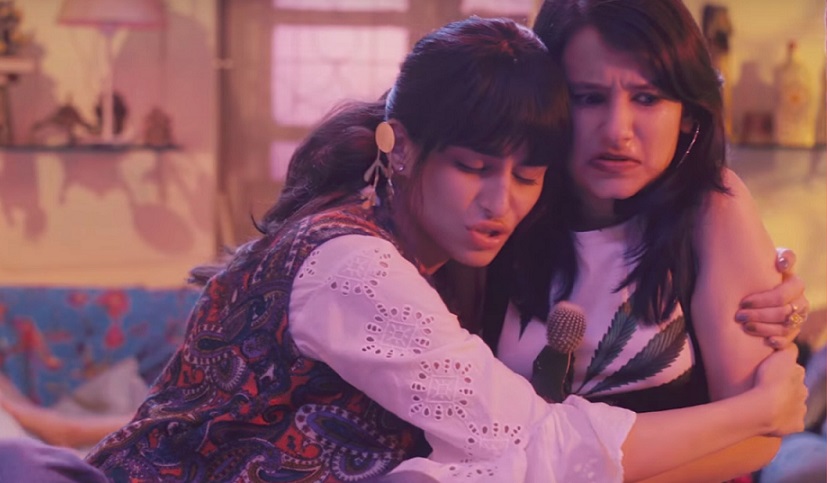 That is correct, those awful things. With the flexibility comes the need to remain socially pertinent, look awesome (on the grounds that DUH), pursue your dreams…and pay lease. Dice Media's new Web Series is precisely about those burdens. Presenting Aisha Ahmed as 'Nikhat' and Yashaswini Dayama as 'Beam', this new trailer resembles, well, every one of us.
Don't think about you, yet I Can hardly wait for eighteenth April! (Psst.. that is tomorrow on the off chance that you were pondering)
From the makers of Little Things and What The Folks (WTF!) comes "Adulting", a coming of age story about two young women trying to handle the responsibilities of being independent adults in the fast-paced, urban bustle of Mumbai.
Take a peek into the daily life and shenanigans of two twenty-something women: Ray & Nikhat, as they try to make it through adulthood in their own unique way.
This is India's first web-series to have a mostly-female team right from the director, writers, editor, principal cast, assistant director team, line producer, and several other key positions.
An original series by Dice Media – A Pocket Aces channel.