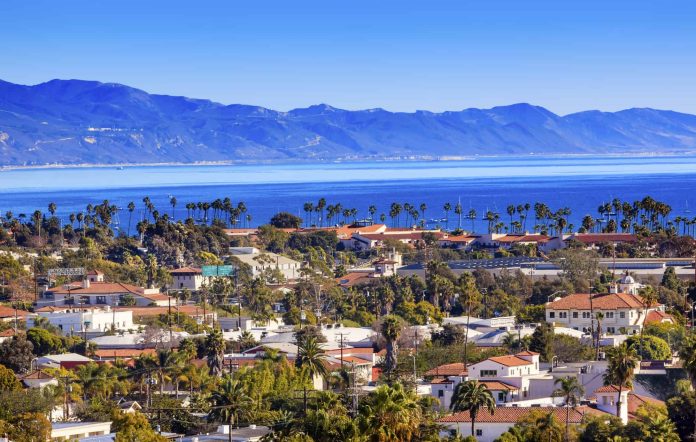 When it comes to popular states to retire to, California doesn't always come to mind for many people, but it still is a popular retirement location. However, California has one of the highest costs of living in the U.S., and many of its cities are on the list of most expensive places to live. While California has some of the U.S.'s top tourist attractions, it can also be hard to get by daily— especially for senior citizens (those over the age of 64). Here's a look at some of the worst (most expensive) California cities for retirees and better (more affordable) alternatives.
Worst: San Francisco, Alternative: Sacramento
San Francisco is arguably the most popular city in Northern California, as it has so many attractions to offer. There's the Golden Gate Bridge and a park of the same name, and it's located right next to the Wine Country region. However, these attractions are the reason why the cost of living is so high in San Francisco. The housing itself can easily cost half a million up to over a million dollars, and the average senior spends over $164,000 each year in living expenses.
Sacramento, California's capital, is a much more affordable option for those hoping to retire in Northern California. It's also located near California's Wine Country, but you'll pay considerably less for a home here. Sacramento may not have the Golden Gate Bridge, but it does have some attractions of its own.
Worst: Los Angeles, Alternative: San Bernardino
Los Angeles is the most popular and most populated city in the state of California, and its list of attractions is endless. It's also one of the most expensive U.S. cities to live in, which isn't a surprise to most people. Like in San Francisco, homes in Los Angeles can easily cost one million dollars, and retirement homes and assisted living facilities are also expensive here.
A better alternative would be San Bernardino, which is located far east of Los Angeles. Here, senior citizens can easily find homes at half the cost of those in Los Angeles, and the cost of living in San Bernardino is about $136,000 less than that of Los Angeles. Retirement communities and nursing homes are also much more affordable.
Worst: Anaheim, Alternative: Thousand Oaks
Anaheim is probably most well-known for being the home of the Disneyland park in California. Again, the trend continues with popular attractions attributing to a higher cost of living. While home prices aren't as high as in Los Angeles, senior citizens can find much more affordable homes in Thousand Oaks, which is located right outside of Los Angeles to the west. It's also considered to be one of the fastest-growing cities in California.
On the other hand, if you want to live near a Disney Park (for when the grandkids come to visit), consider Orlando. It's known as being the home of Walt Disney World, and living in Orlando is almost 50% cheaper than living in Anaheim. Florida itself is also a very popular retirement destination, and it's known as a senior-friendly state.
Worst: Santa Ana, Alternative: Pasadena
Santa Ana is another Southern California city, located right outside of Anaheim. This county seat of Orange County is popular in its own right, but the proximity to Disneyland and Los Angeles also contributes to its higher cost of living. Pasadena is a more affordable solution, and it's also located closer to Los Angeles (but further from Anaheim).
Pasadena is also considered to be one of the safest cities for California retirees. It's also home to one of the highest-ranking nursing homes in California: Villa Gardens Health Care Unit. This is good news for seniors who may need assisted living services in the future, and are weary of poor-quality facilities. Unfortunately, many seniors have experienced abuse and/or neglect in assisted living facilities and have had to contact firms like NHLC to receive justice.
The bottom line is that California cities that have popular tourist attractions are going to have a higher cost of living than other cities and towns— and this is true for other U.S. states. So if you're a senior looking for affordability (whether you plan to live independently or in assisted living), you should look to smaller cities or suburbs outside of big cities with major tourist attractions. By doing so, you'll find that retirement will be easier and much more enjoyable when you can afford daily activities.
Also Read More: What is the best time to visit Kenya for a Wildebeest Migration Safari