"Inspired by Icarus, who set out to fly too close to the sun on wings of plumes and wax. In the event that he was infatuated with the sun, at that point this should be an account of illegal love." This is the means by which the creator himself clarifies the showed story of Icarus and the Sun.
"For my drawings, I take inspiration from Studio Ghibli, Disney, video games among other stuff," the artist wrote on his Patreon. "I love to draw something that is relatable to me and other people as well."
Gabriel Picolo from Brazil is the artist behind this wonderful yet shocking anecdote about adoration, fire, and misfortune. He is a conventional and computerized artist who began picking up footing in 2014 when his 365 days task of drawing each day increased some unwavering fans.
The illustrated story of Icarus and the Sun is motivated by a well known myth of a man who passed on by flying excessively near the consuming sun with his wings, produced using plumes and wax. Gabriel's elucidation is lovely, novel and sad all in the meantime.
The beginning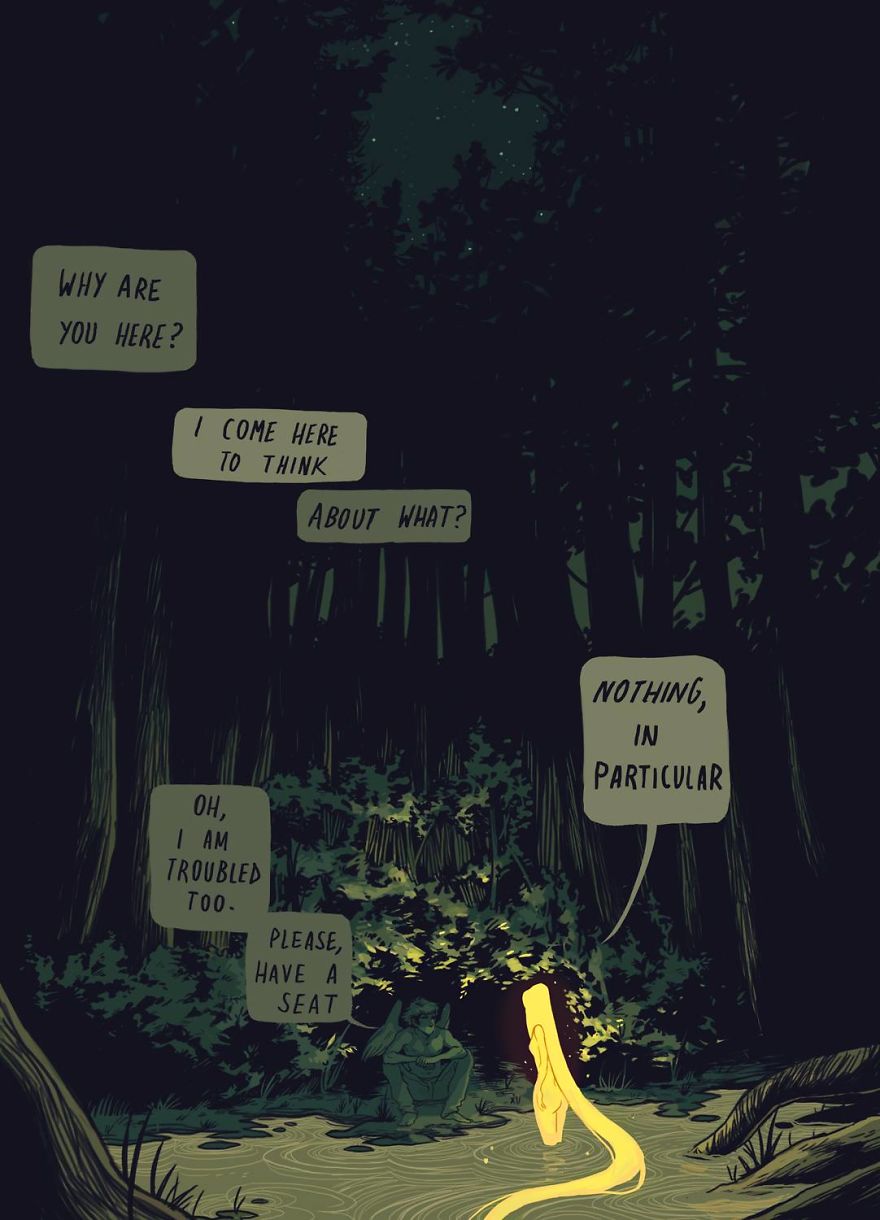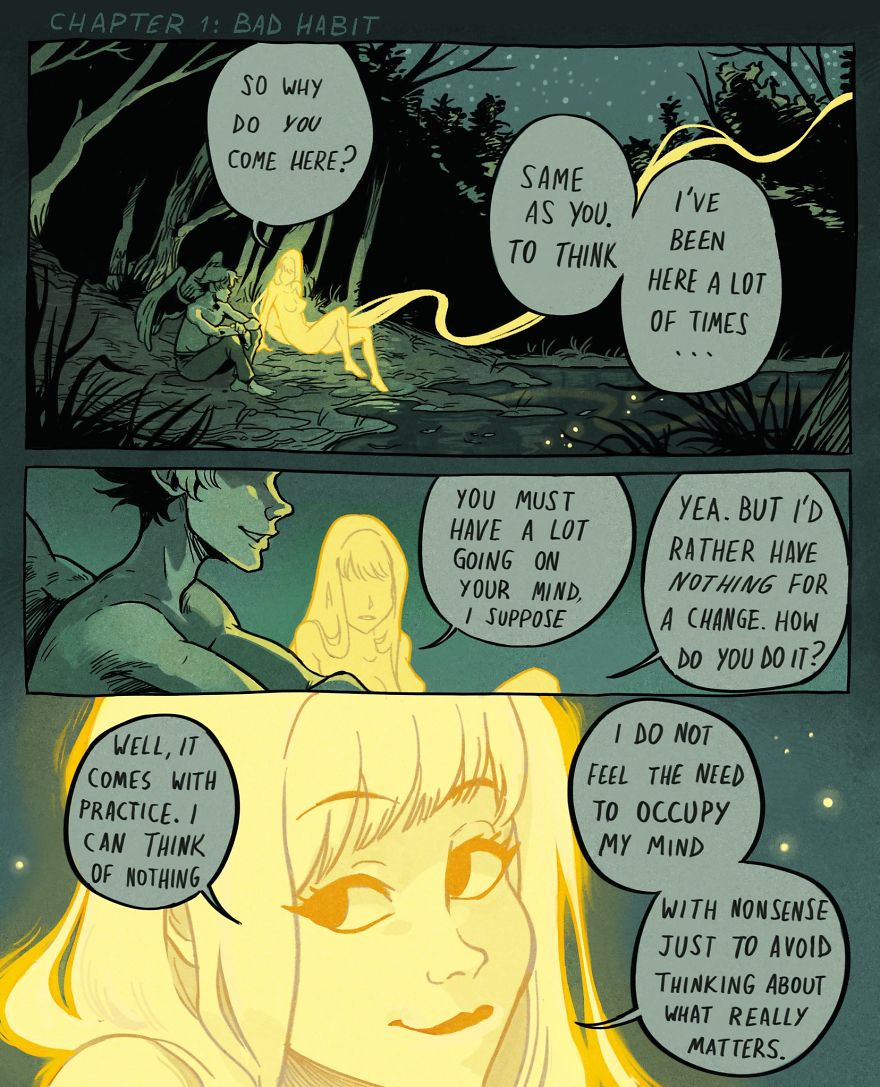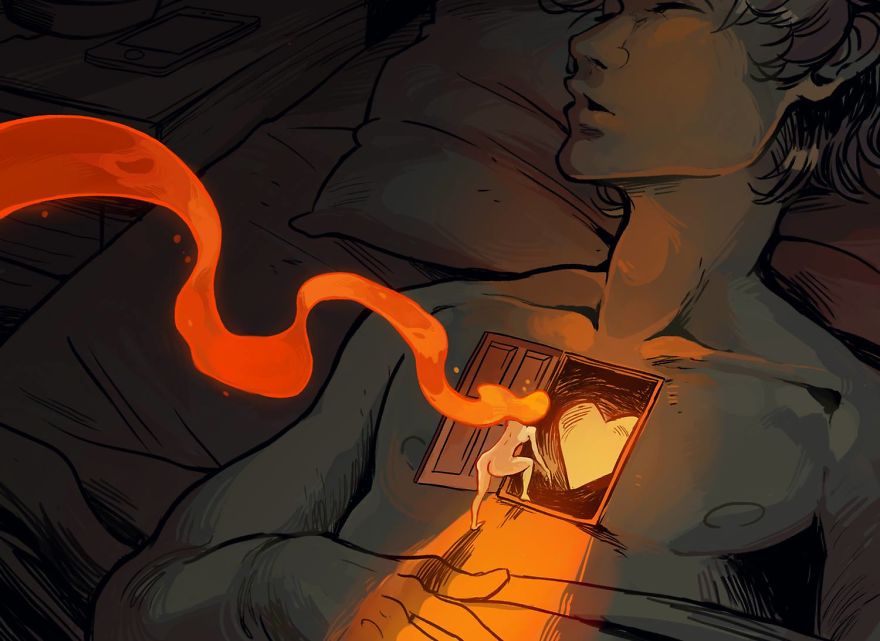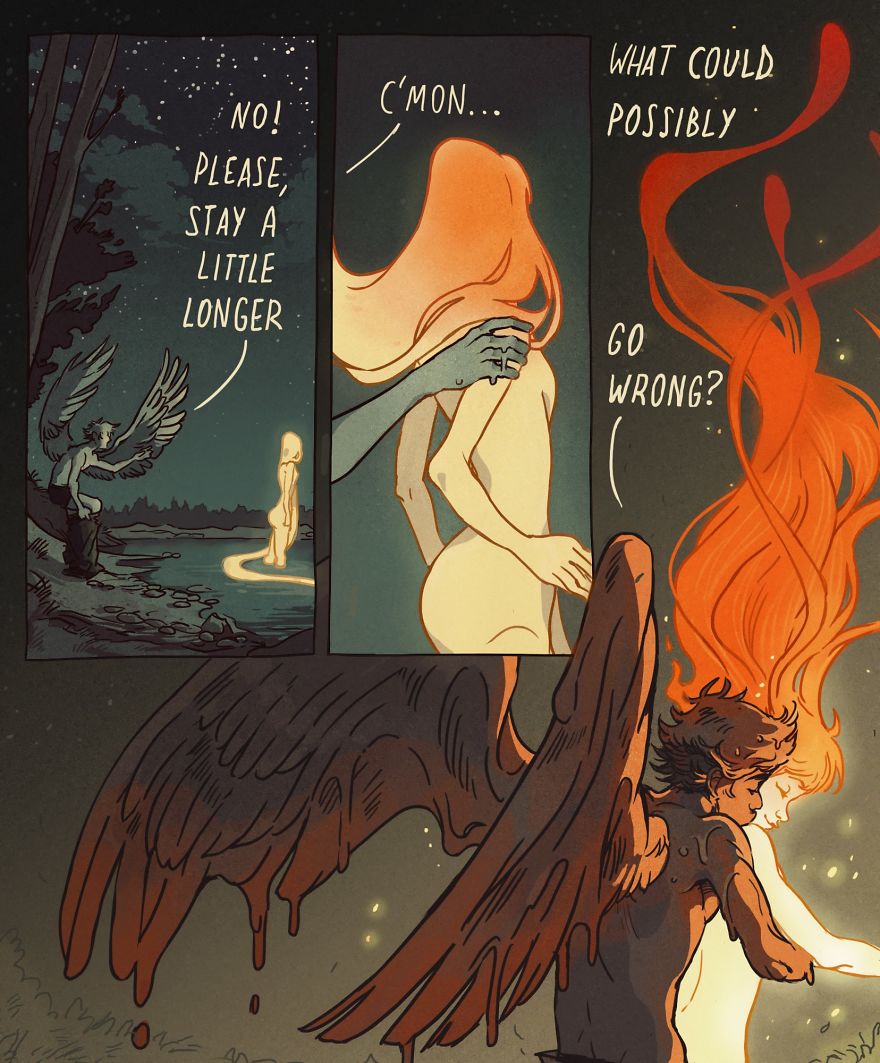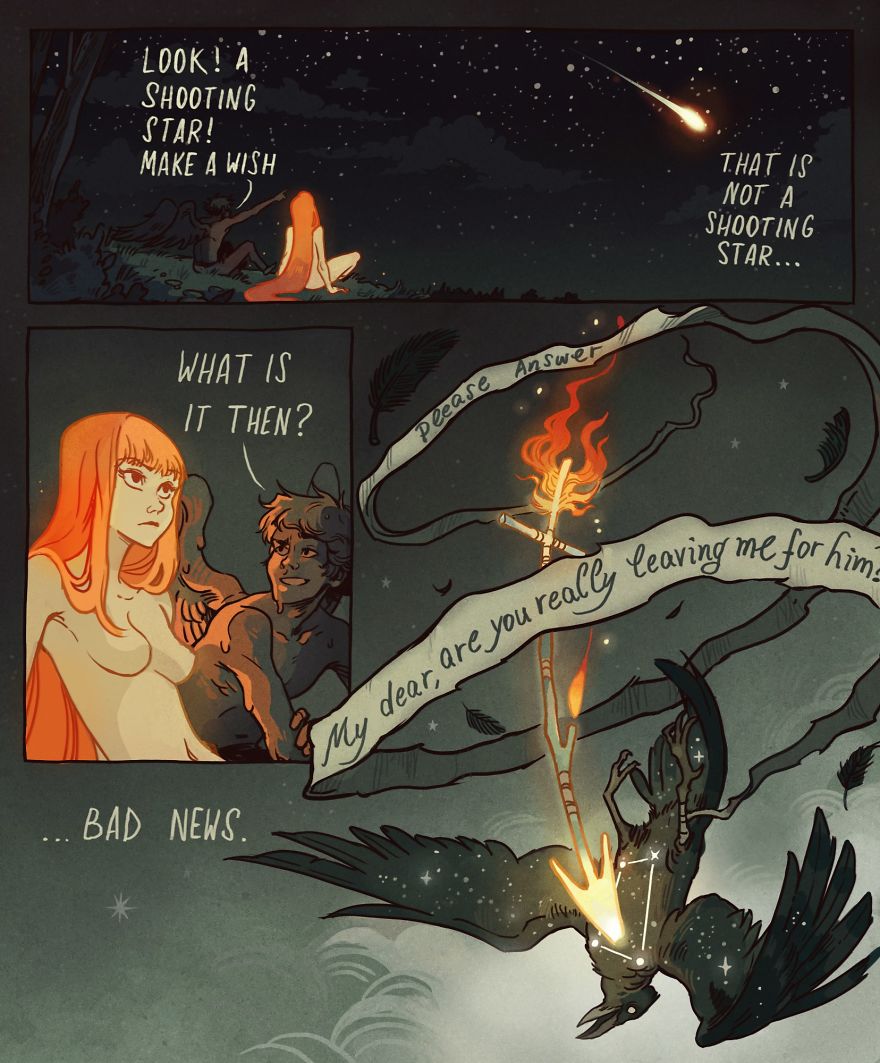 The beautiful fire of new love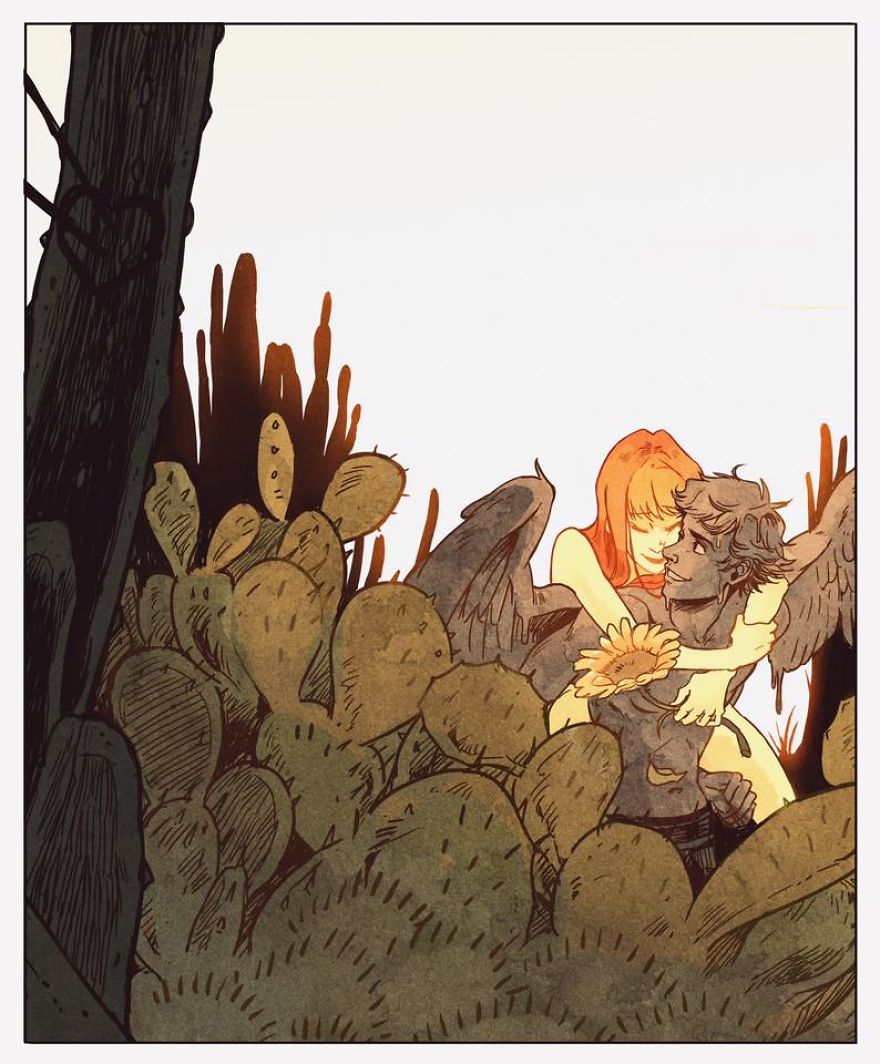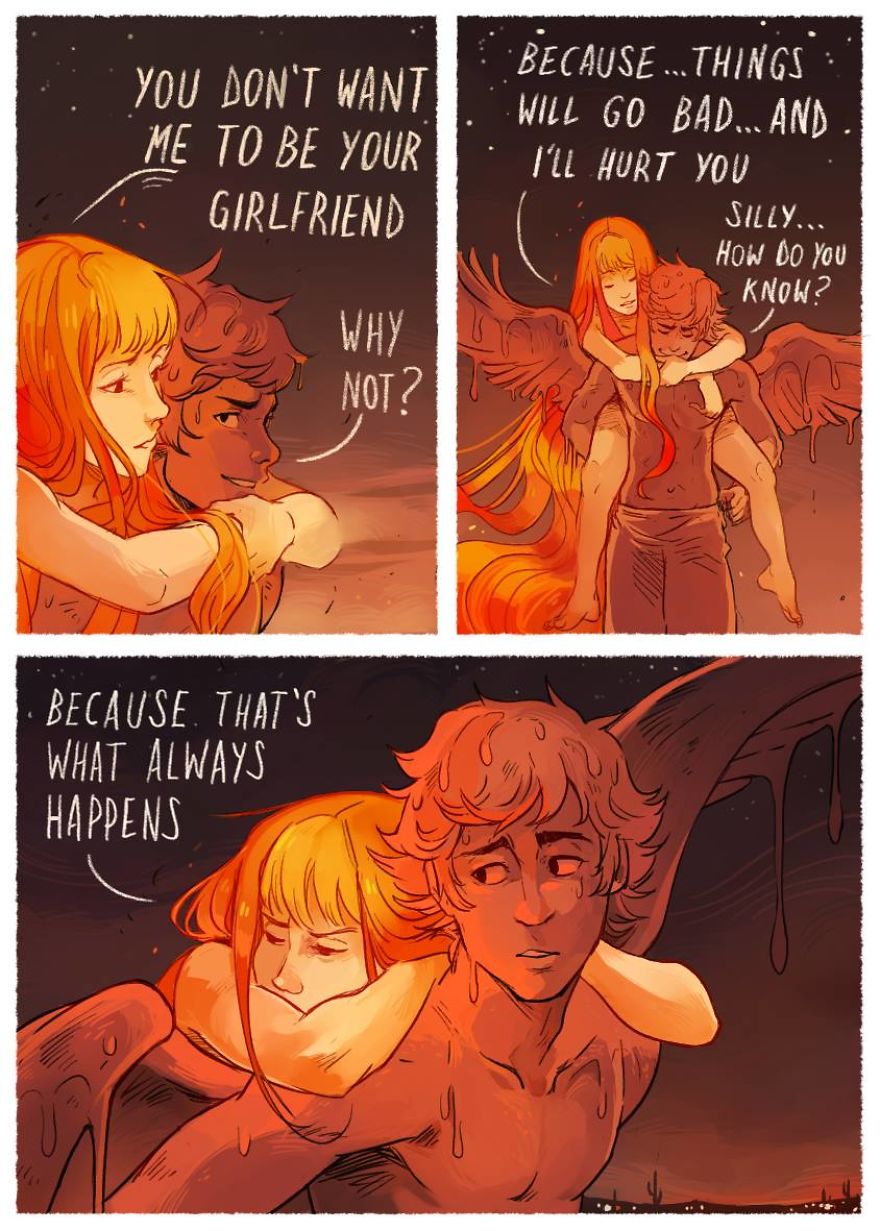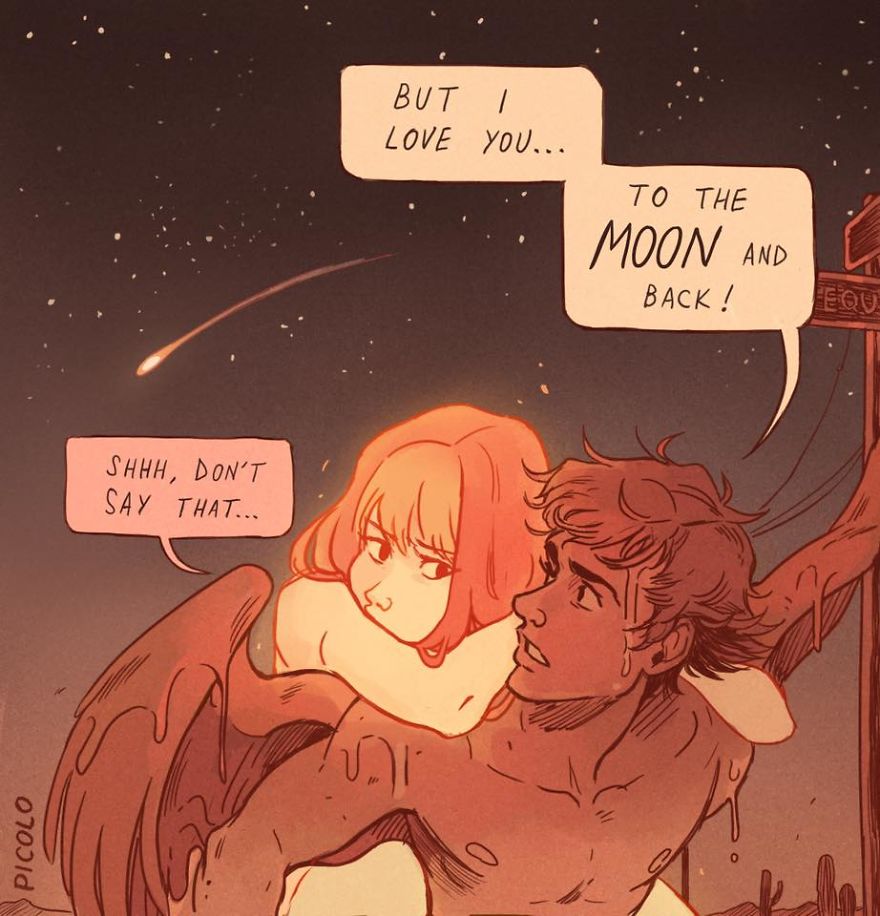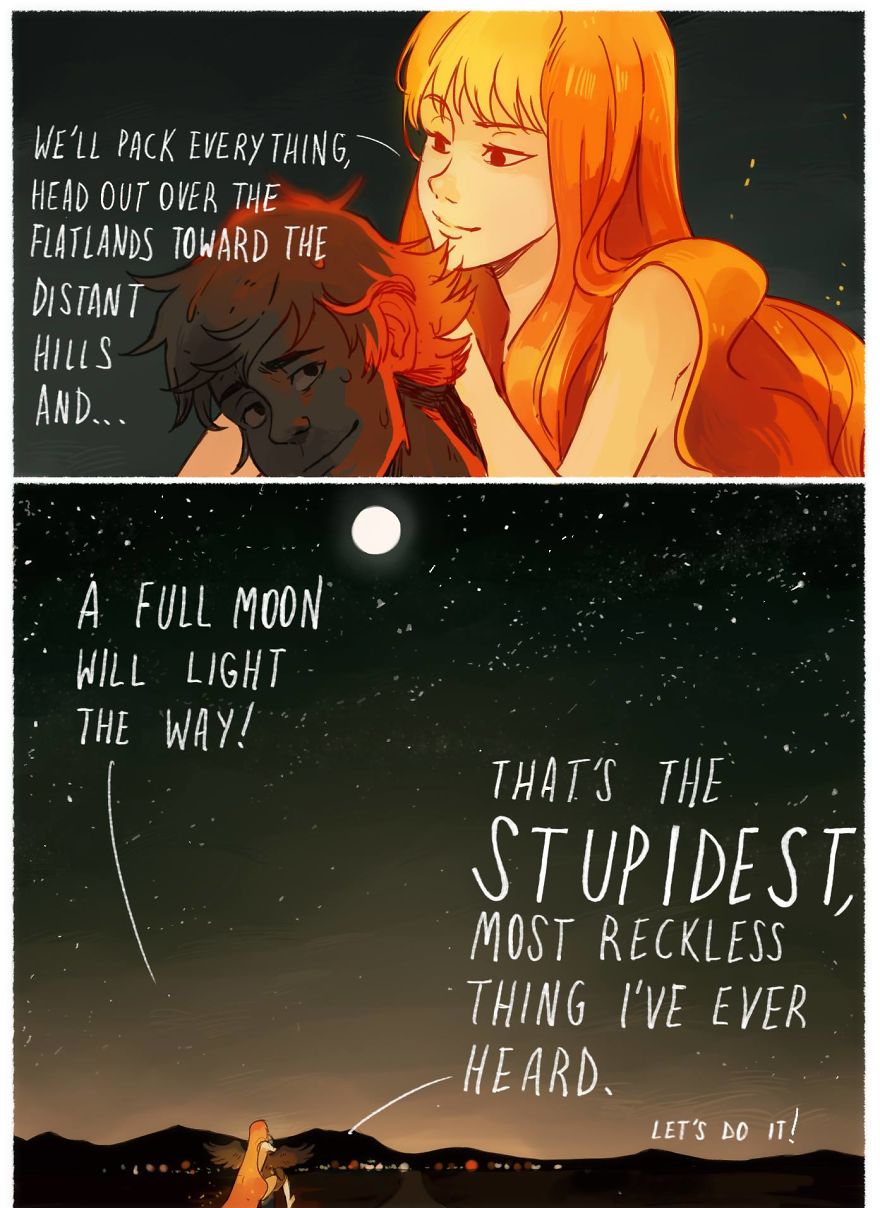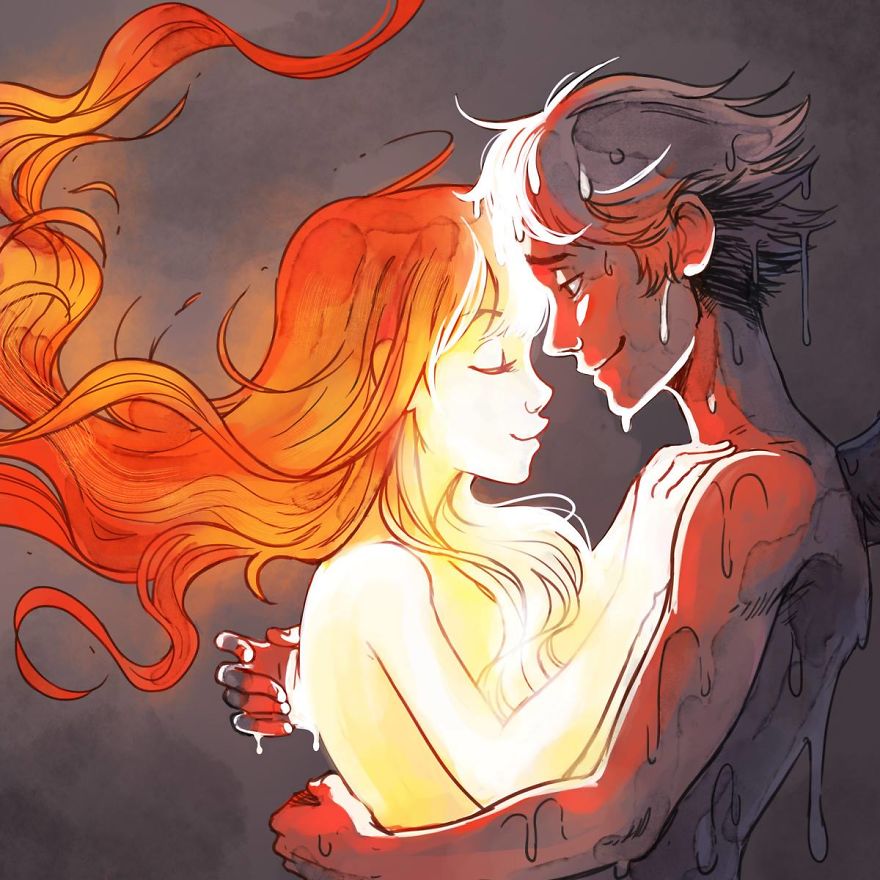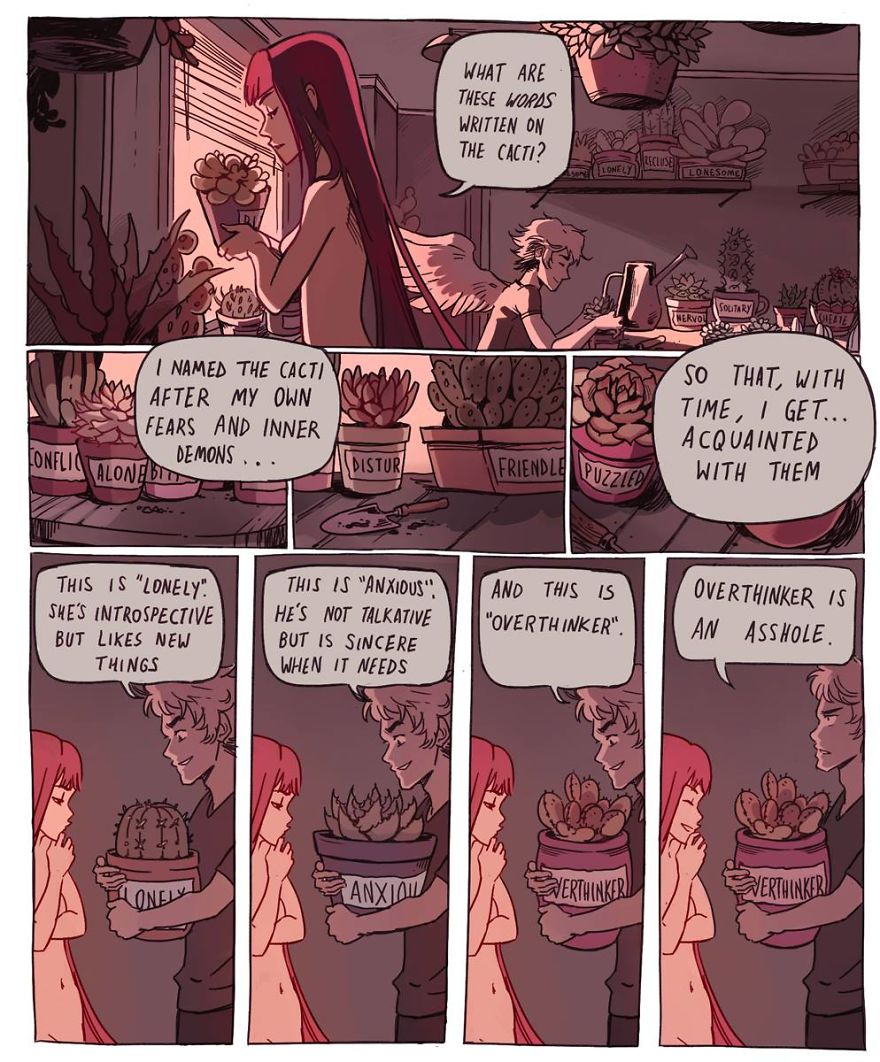 The everlasting heat of passion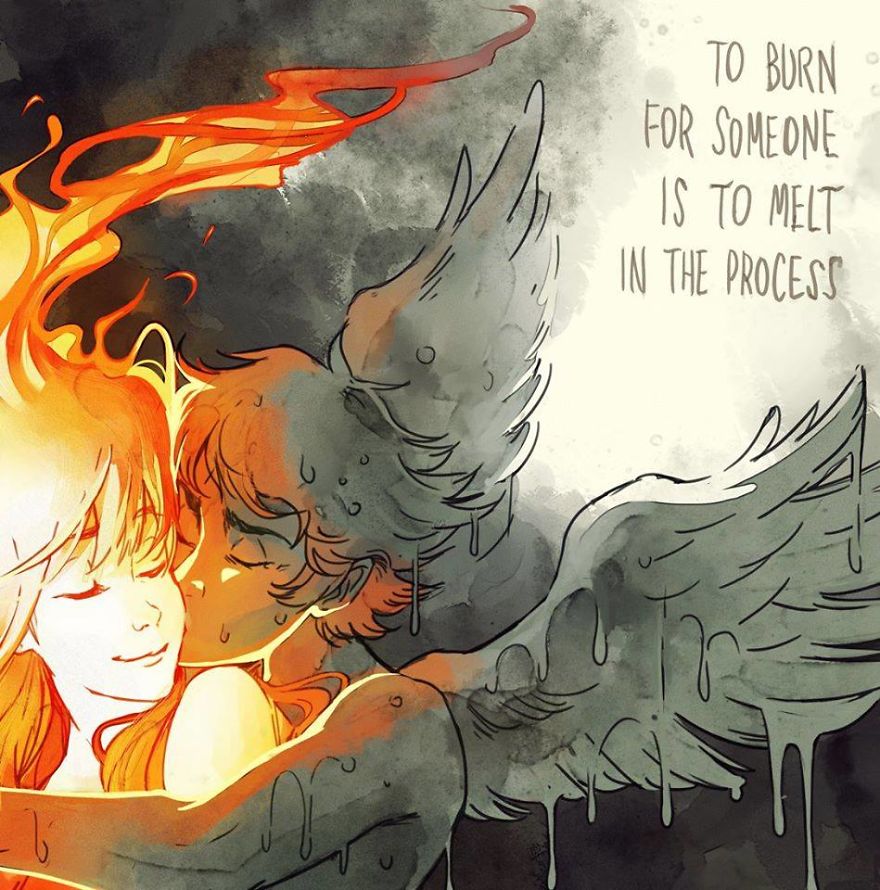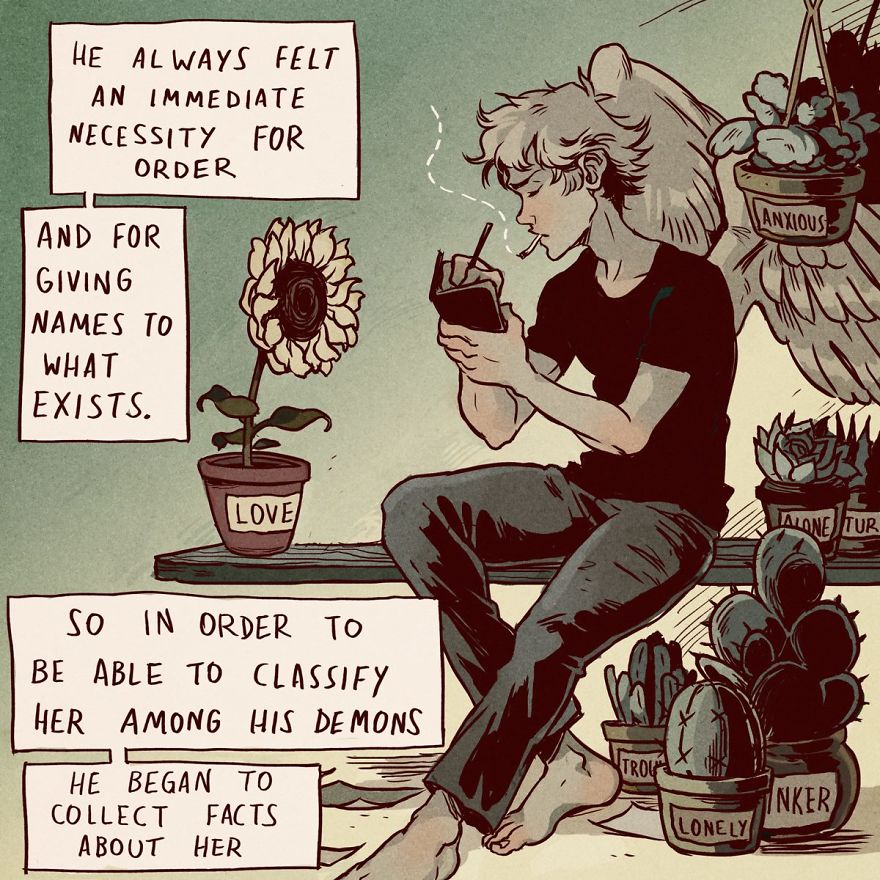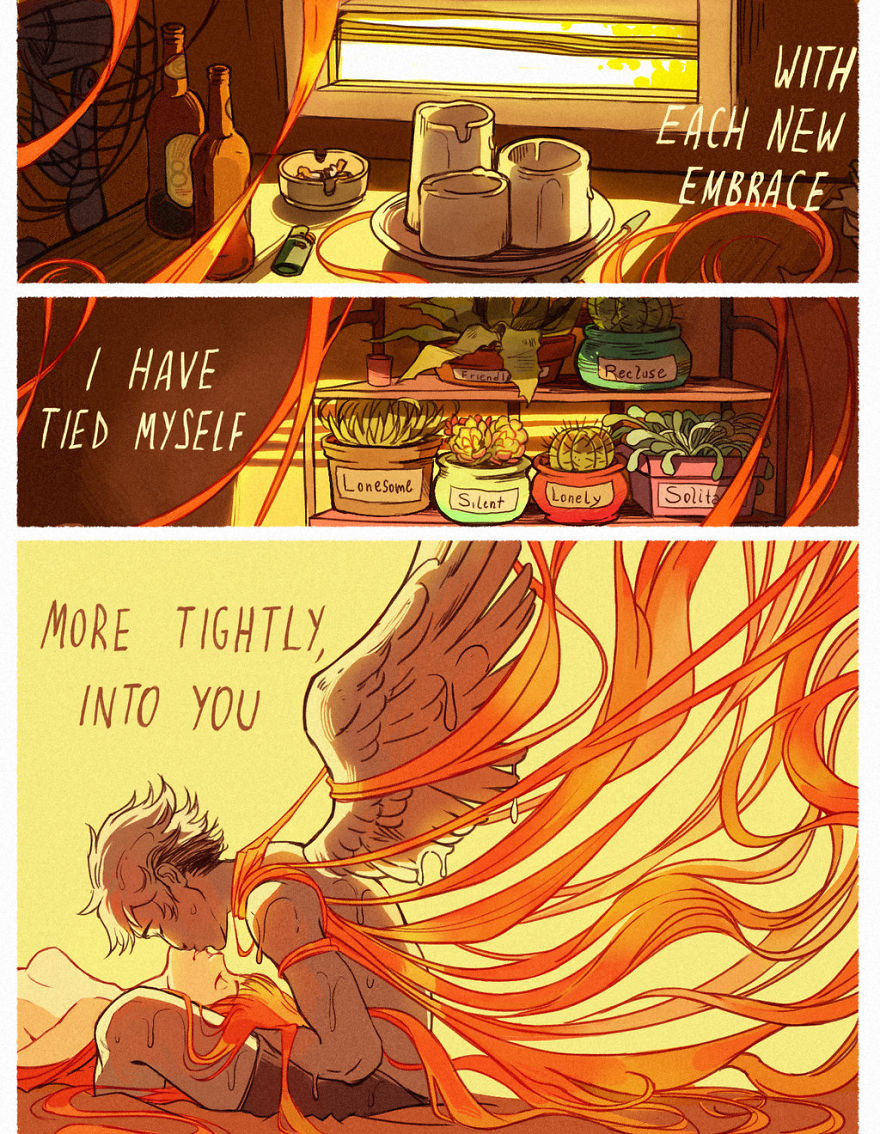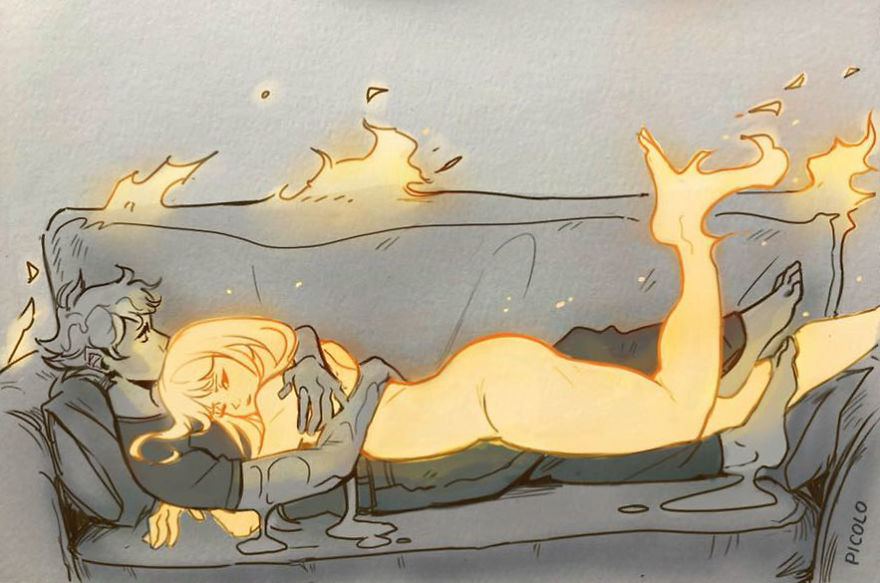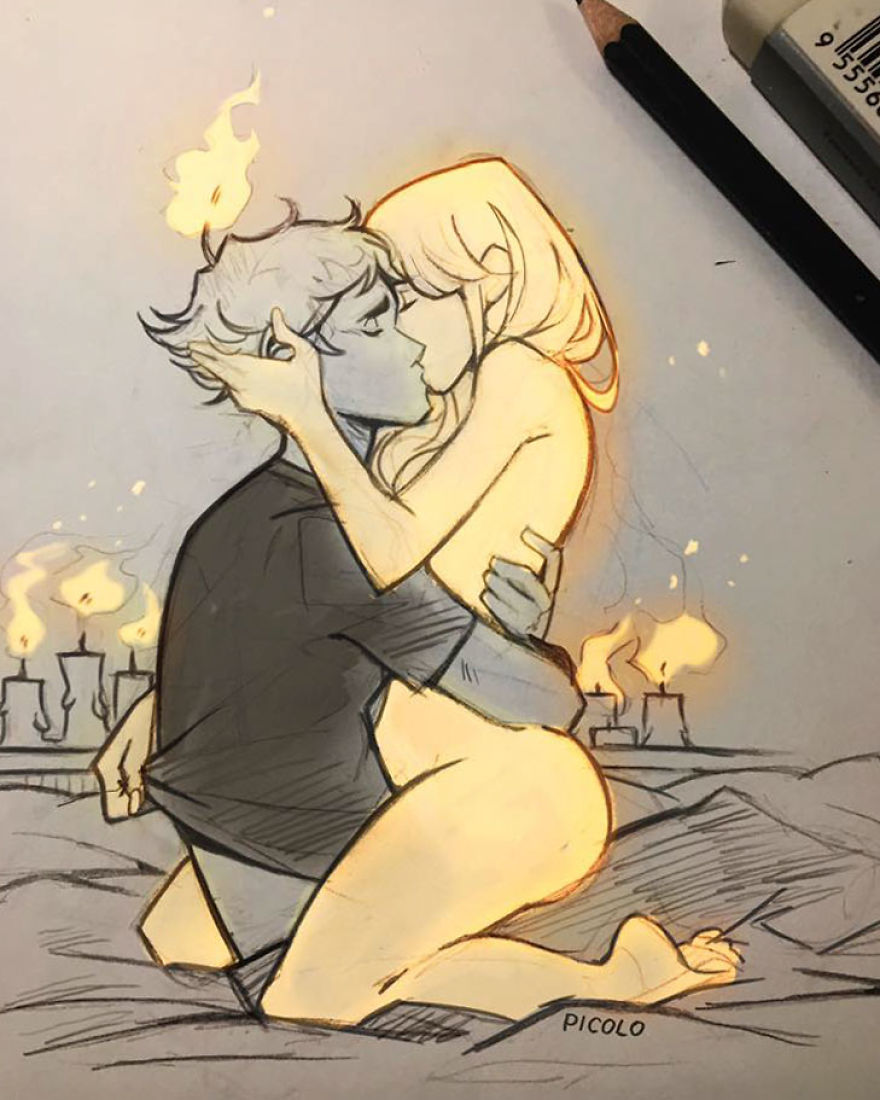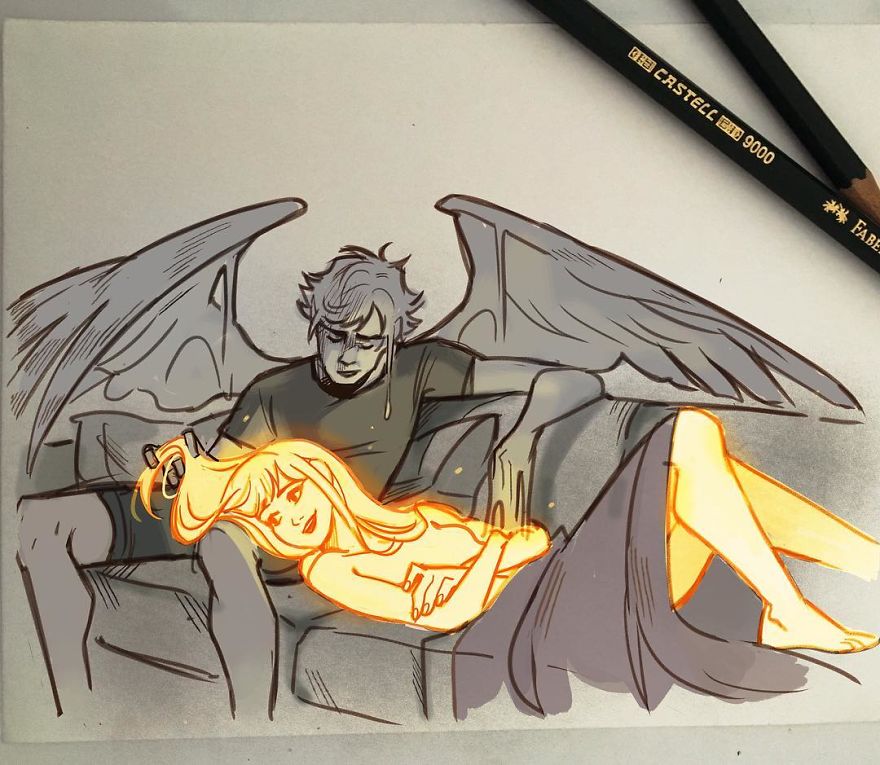 The realisation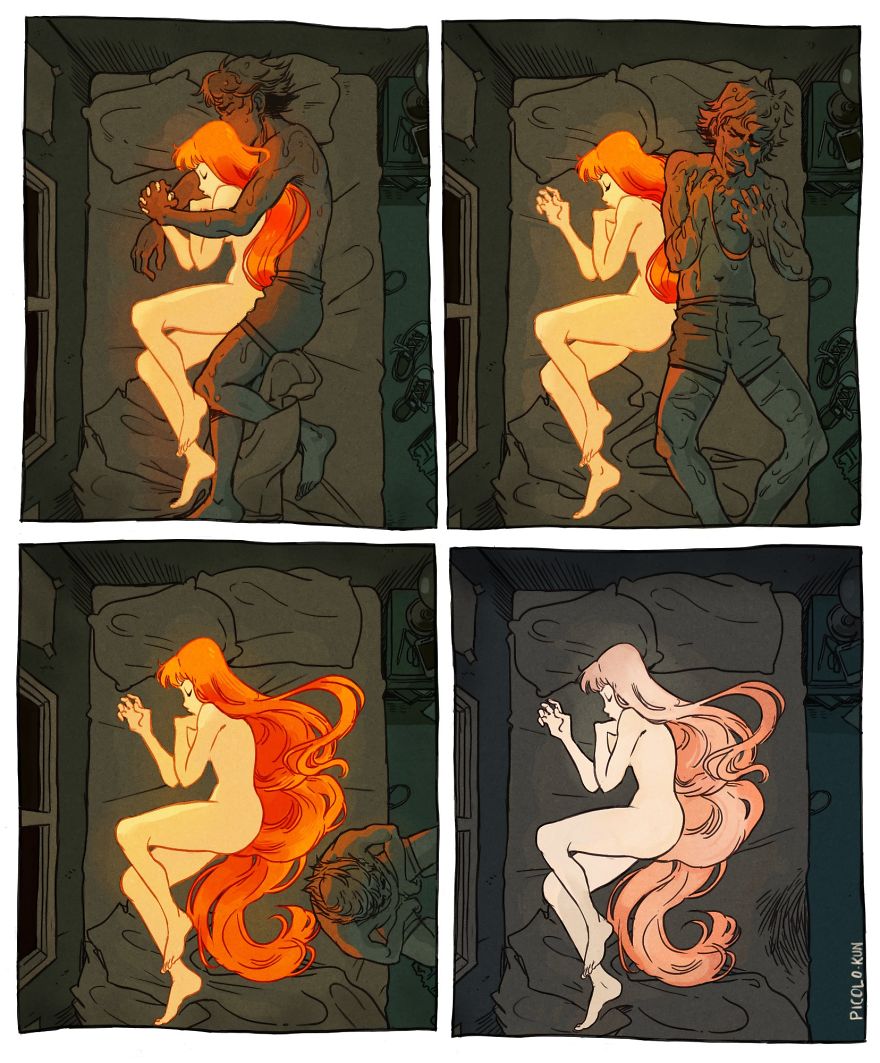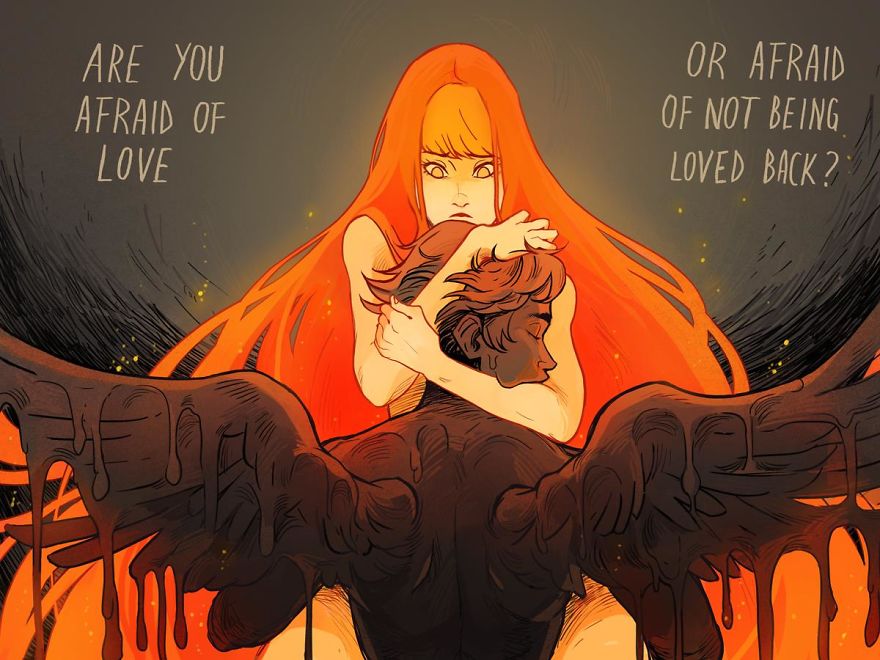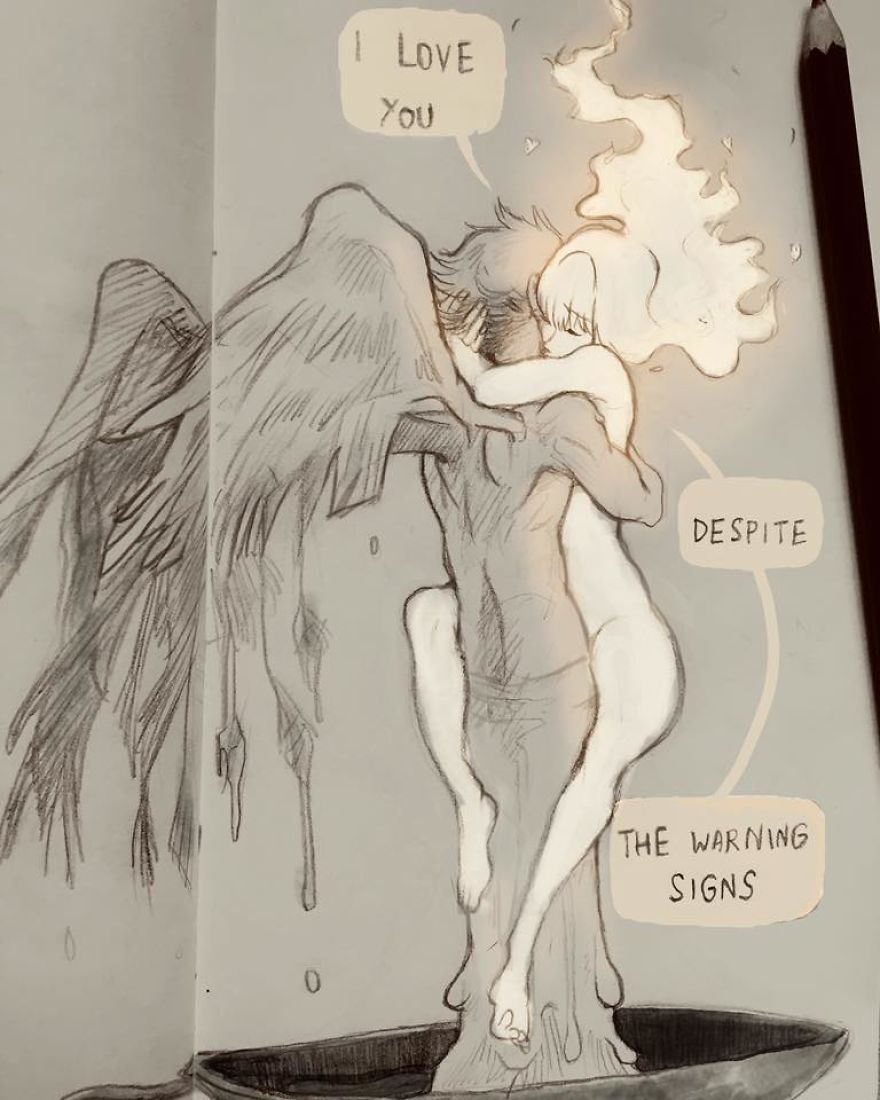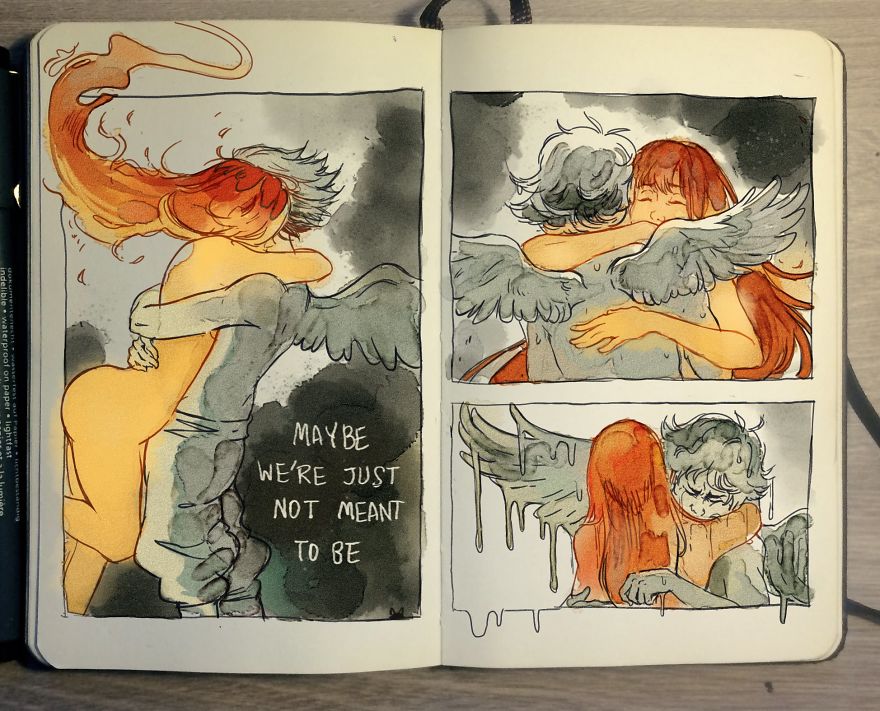 The difficult choice

The stages of grief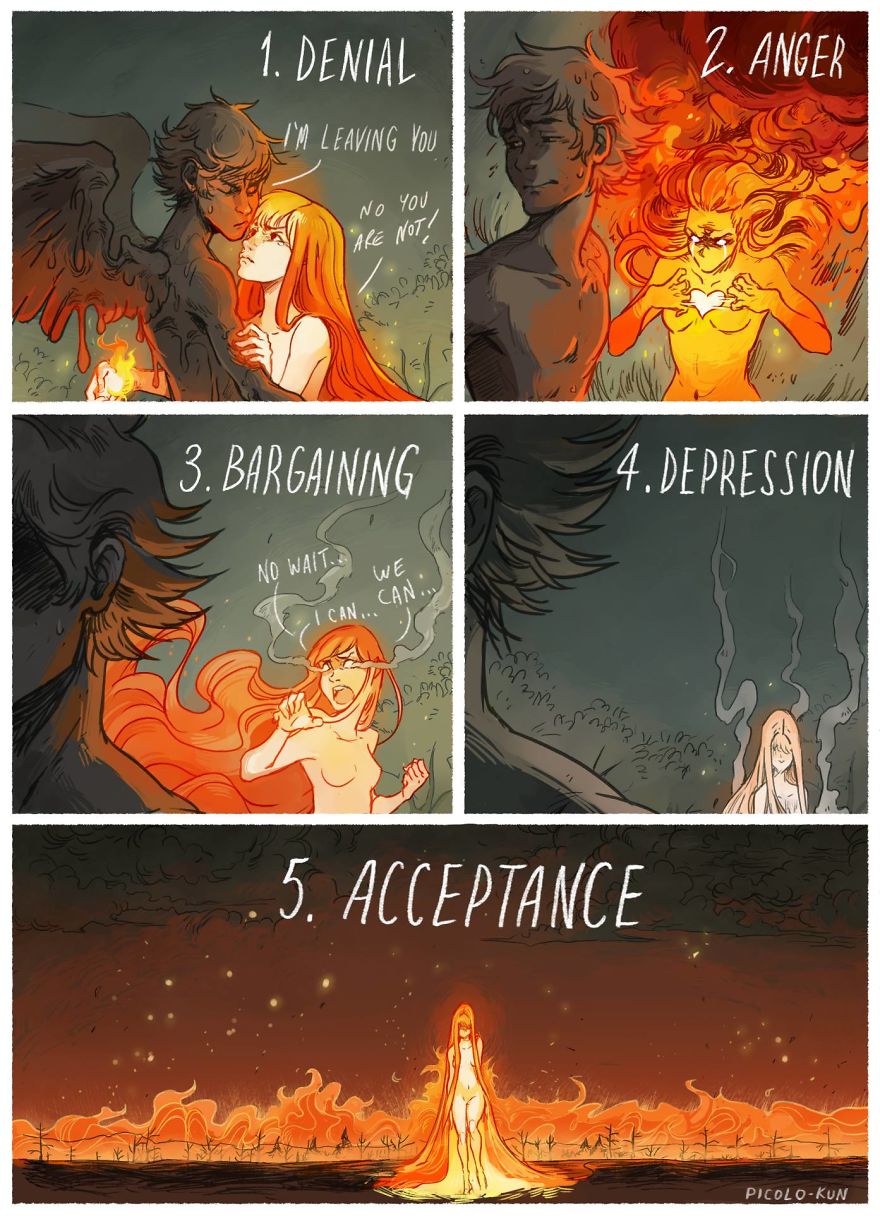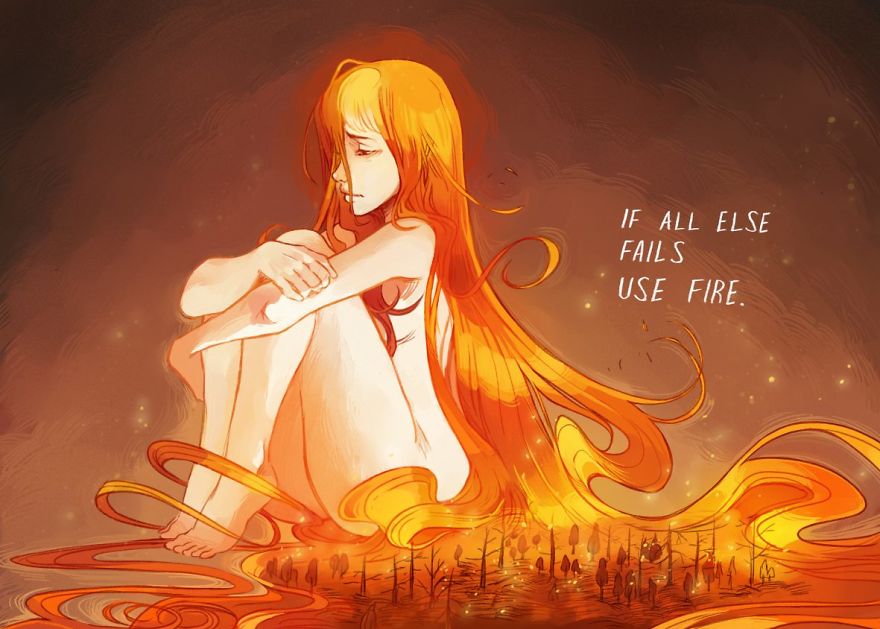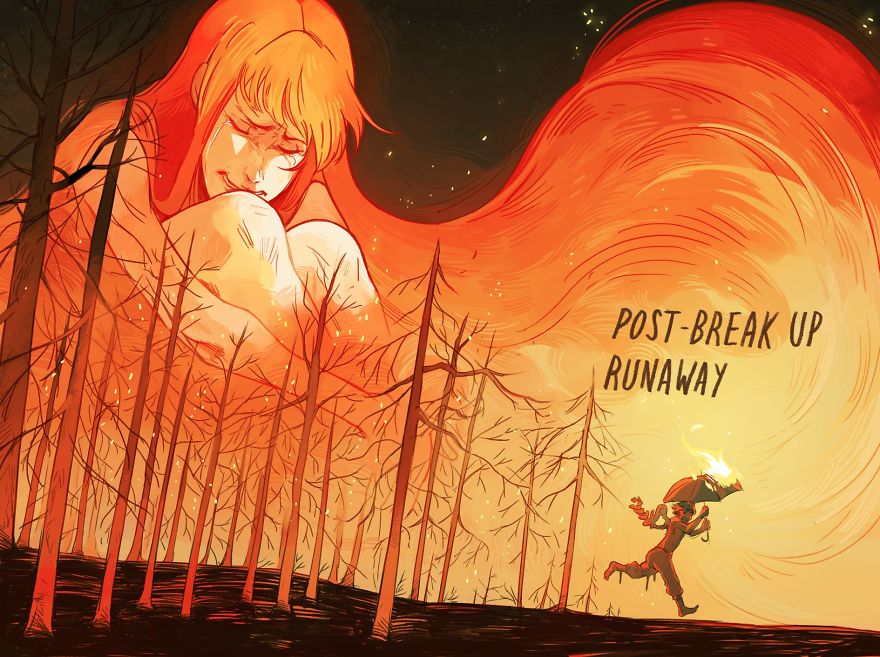 The healing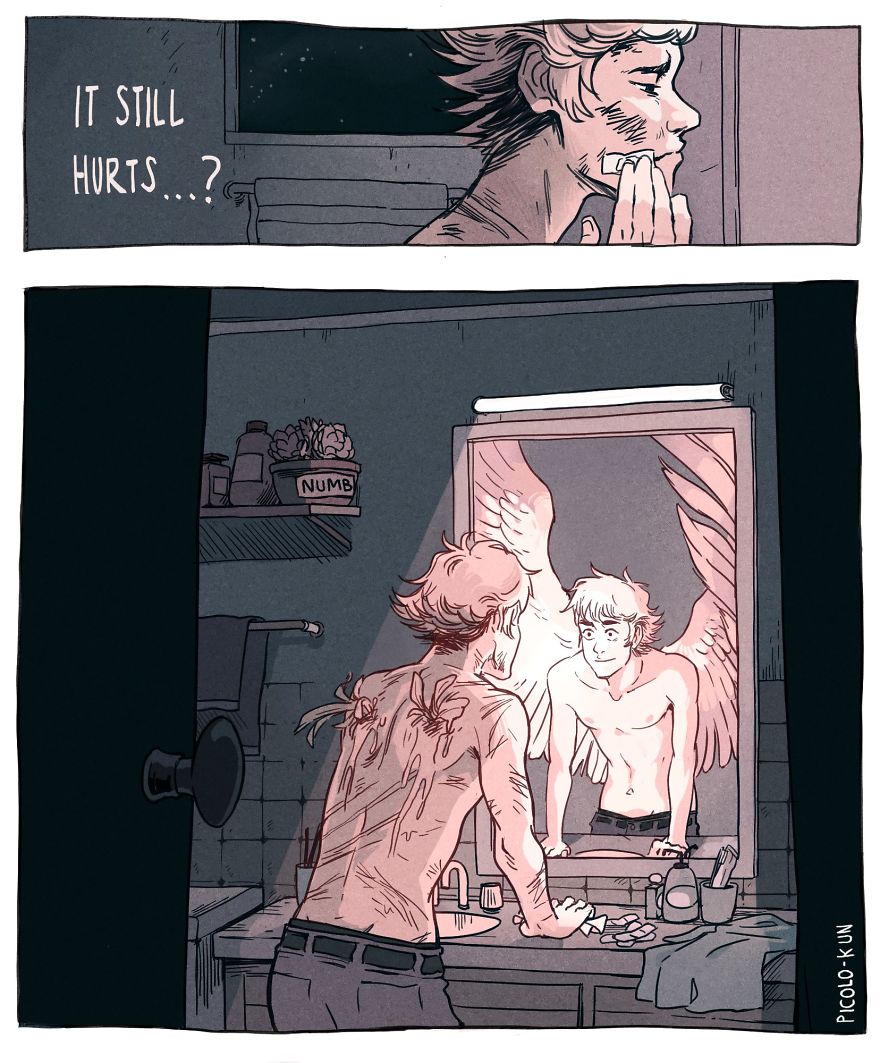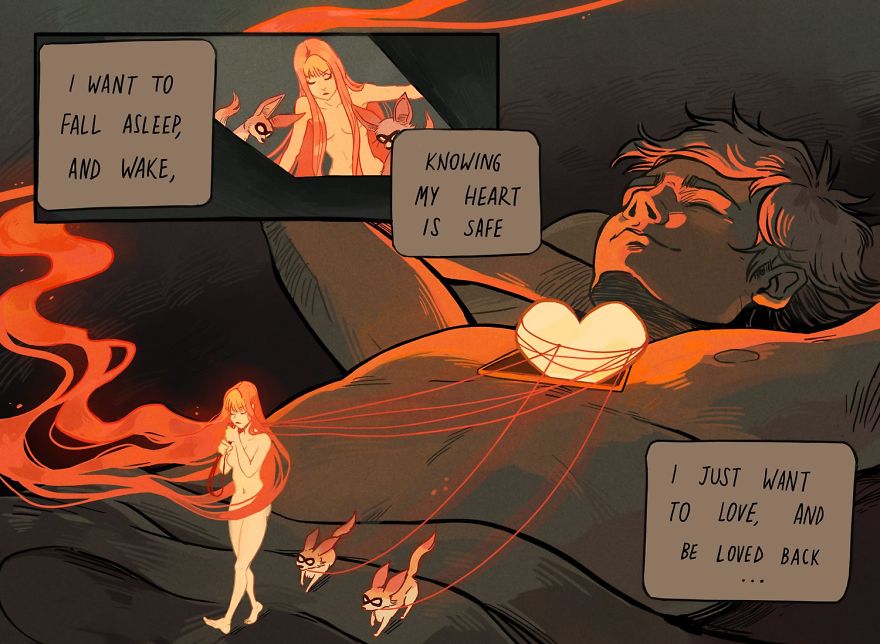 The comeback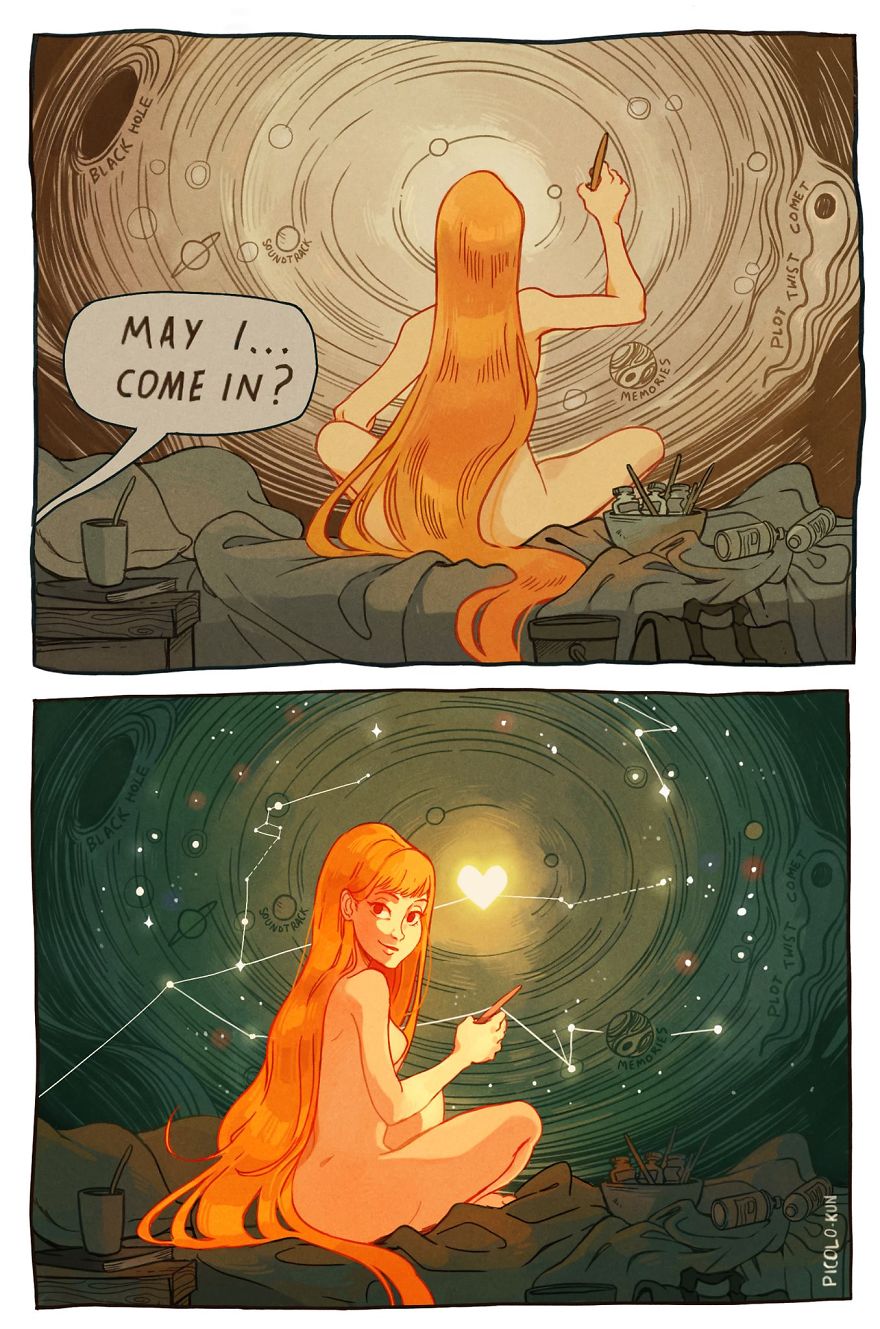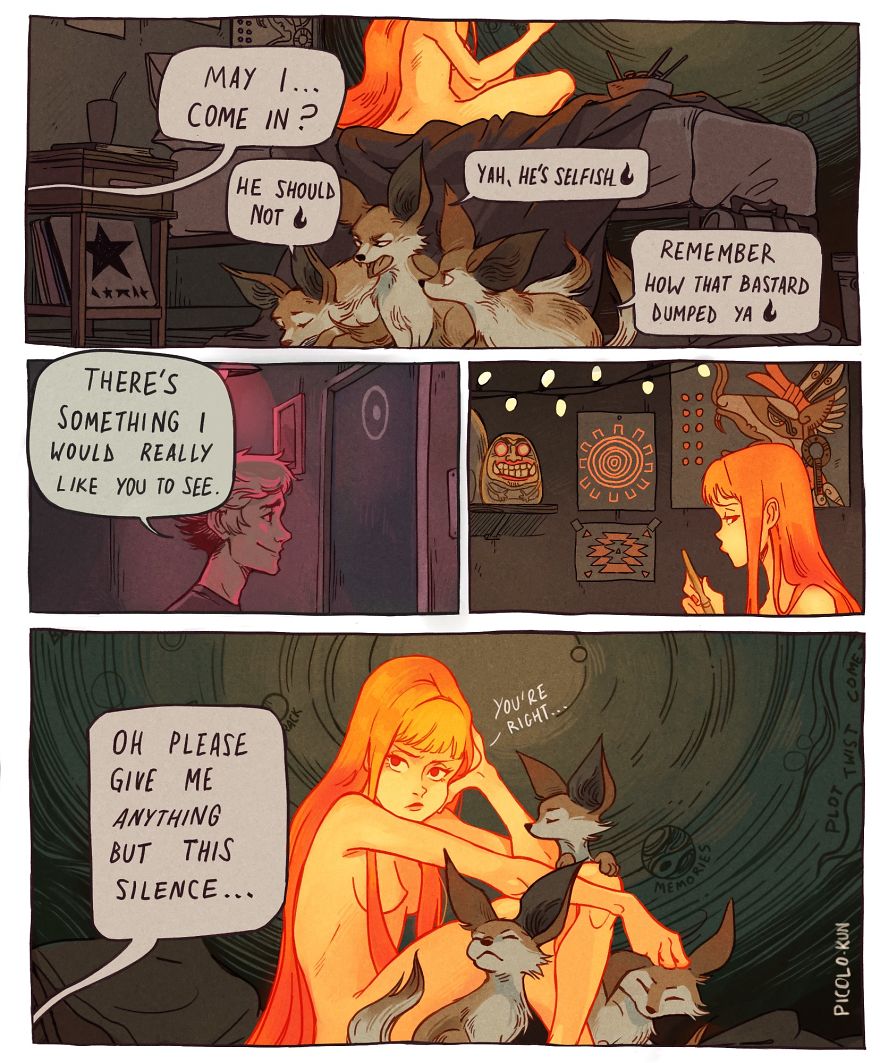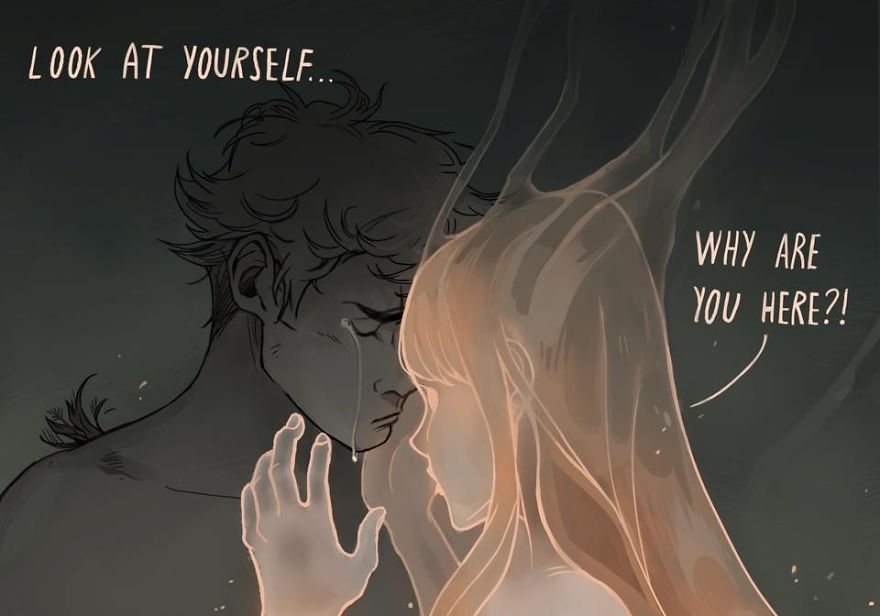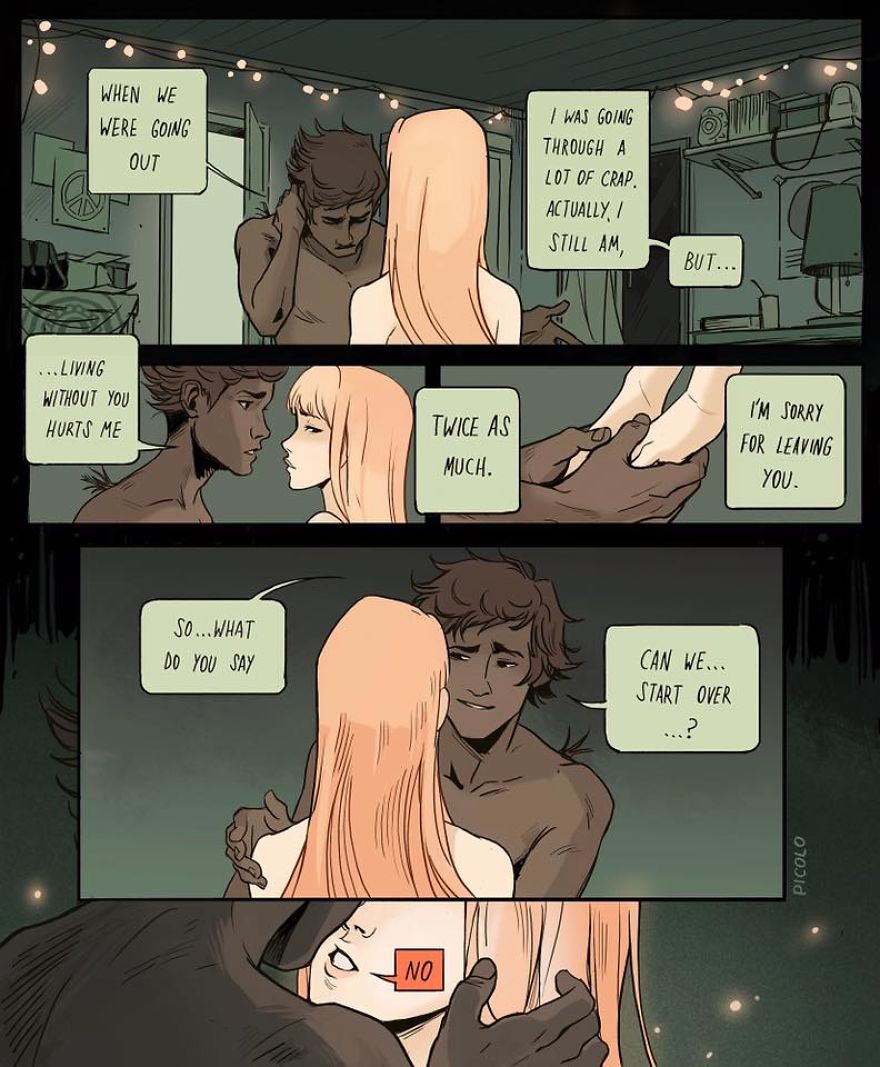 More info: Instagram | Facebook | gabriel-picolo.tumblr.com | patreon.com