Prakash Jha's Cinematic contribution on strong, confident and free women – has confronted its share of tribulations before its discharge.
With an IMDB rating of 7.2 this movie is all about the world of secret fantasies and repressed desires of Indian women
Prakash Jha's "Lipstick Under My Burkha" has faced Censor board even before it was released and won the case like a boss.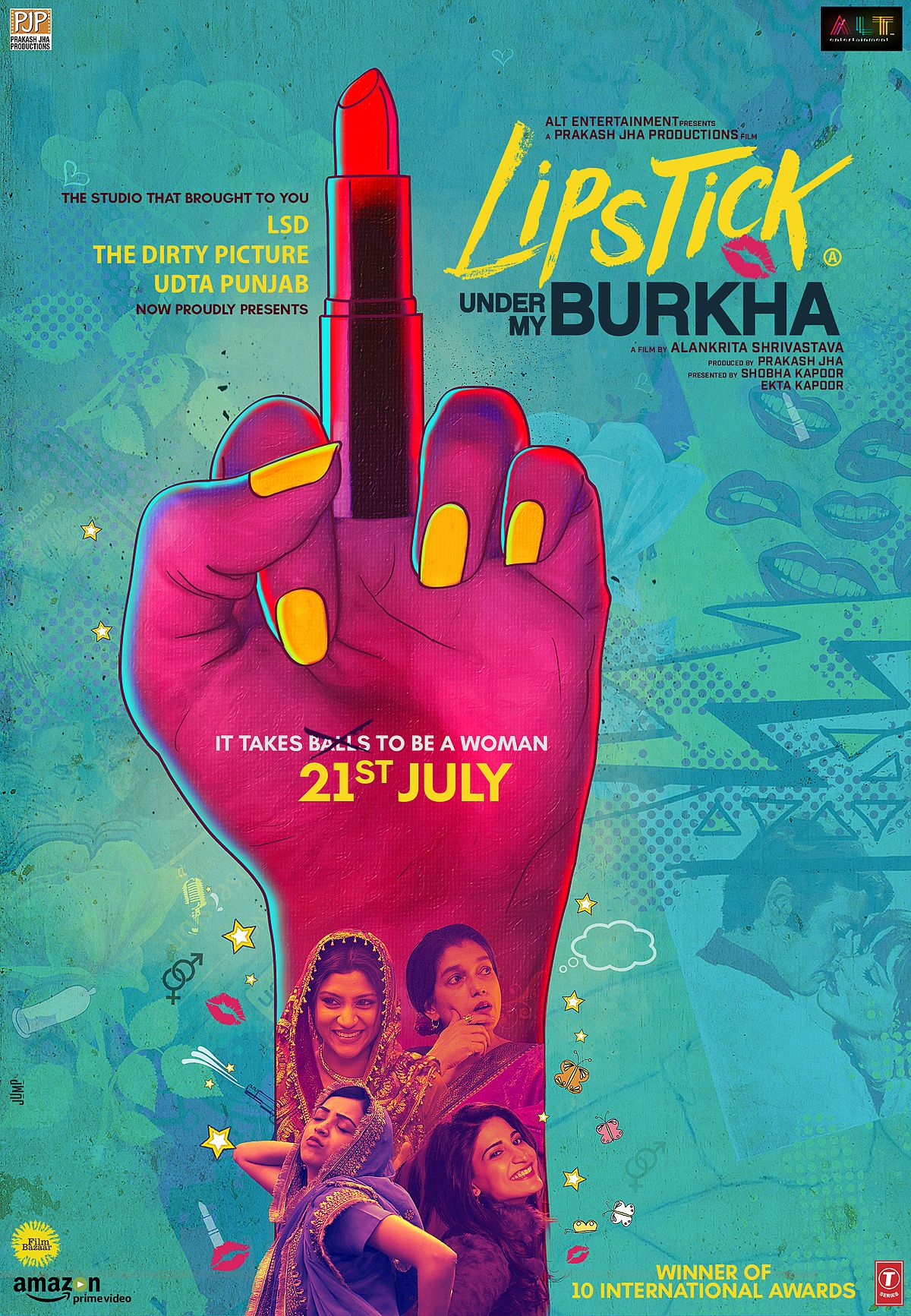 This poster gives a direct message to censor board and an obvious symbolism to people, Delighting in their triumph over the long and challenging battle with men who don't need ladies to discuss sexuality.
Twitter has somethings to say about this act of censor.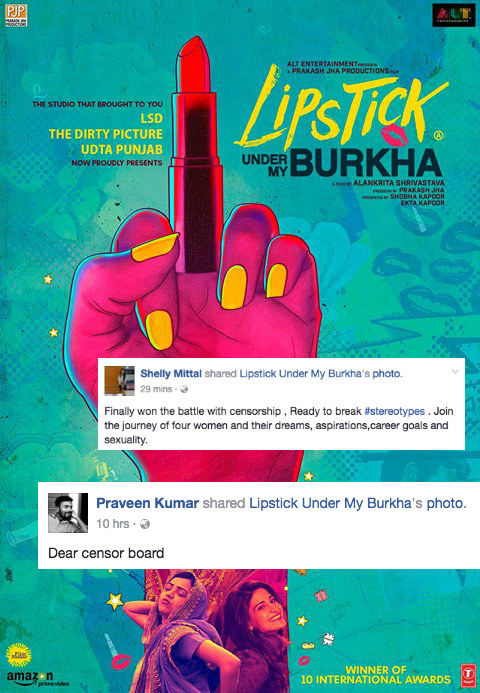 Earlier this year, CENSOR board decided that Indian women mustn't watch anything that liberates their sexual desires.
Though the Film was approved for release after cutting a few scenes and as adult rated but Ekta Kapoor ventured into support the dissemination.
Here is the Trailer of the Movie before we tell you about the controversy:
The infamous and much awaited Movie is going to release on 21 July.