Namaste Stackers! 🙏

Hope you have been enjoying the holidays, It has been the week of giveaways and Christmas celebrations. The notion that Bitcoin is more than a store of value is clearly catching on fast!

Bitcoin DeFi and Bitcoin NFTs continue to blossom thanks to the builders leveraging Stacks and the Clarity smart contract language. Top Smart Contract Audit Agencies Embrace Clarity To Meet Demand Of Bitcoin Builders. We are happy to share that major audit agencies such as NCC, Least Authority, and Coinfabrik have completed training facilitated by the Stacks Foundation and begun providing Clarity smart contract audit services to Stacks projects.
Here are the major updates from last week:
#1 Major Audit firms have started to provide Clarity smart contract audit services to Stacks projects
As the language, and the momentum around building on Bitcoin continues to grow, more products and services are rapidly hitting the market. There is an increased need to ensure the safest, most secure experience possible. No matter how well-designed a smart contract language is or how skilled the developer using it, Audits play a pivotal role in the Stacks journey. Earlier this month major audit agencies such as NCC, Least Authority, and Coinfabrik completed training facilitated by the Stacks Foundation and began providing Clarity smart contract audit services to Stacks projects.
Read more here: https://stacks.org/smart-contracts-for-bitcoin-audits-clarity
#2 AlexGo Mainnet Launch Announcement & Community Giveaway!

ALEX is an open-source DeFi protocol on Bitcoin via Stacks' smart contracts. The vision of ALEX is to contribute towards the financial infrastructure needed to realize Web3.
Excited to share two major announcements:
The beginning of ALEX Mainnet will be around January 10th and the Launchpad will be launched first.
$ALEX token will be launched through an IDO Lottery on the Launchpad.
Project Philosophy:
Progressive Governance Decentralization
Progressive Liquidity Decentralization
A Quantitative Risk Framework for ALEX Reserve Pool
ALEX token, noted as $ALEX, is a medium for the exchange of time value and risk/return preferences. $ALEX is the participation token of the platform and protocol that provides protocol & platform governance benefits to a governance participant who holds $ALEX.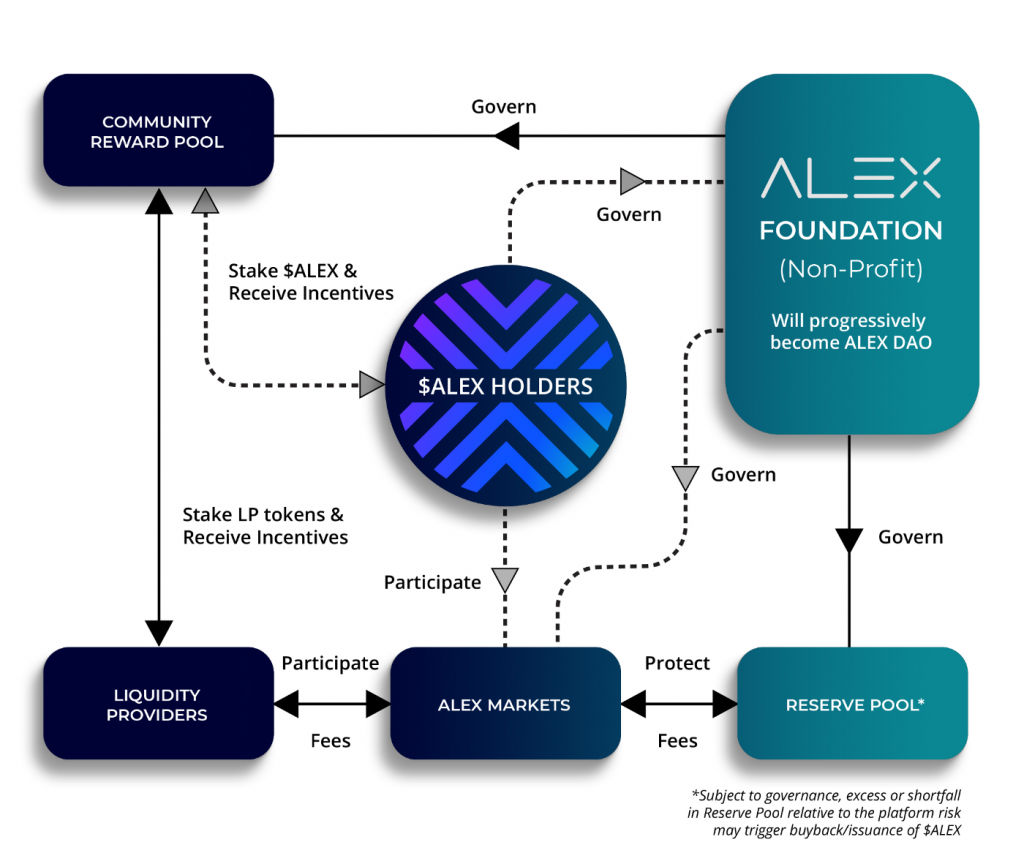 $ALEX is also the medium by which participants of platform activities — namely provision of liquidity on the DEX and staking — are incentivized. $ALEX can be acquired through our DEX, LP participation and staking.
ALEXnomics – ALEX's Tokenomics
The Issuer Co issues a total initial supply of 1,000,000,000 (one billion) ALEX governance tokens, $ALEX. The total initial supply is allocated as the following:
20% to the Foundation, to be allocated to the Community Reserve Pool to support for the ecosystem, early adopters and future development of ALEX
50% is reserved for the community staking $ALEX or Liquidity Tokens to earn $ALEX
30% to employees, advisors and early investors and founding team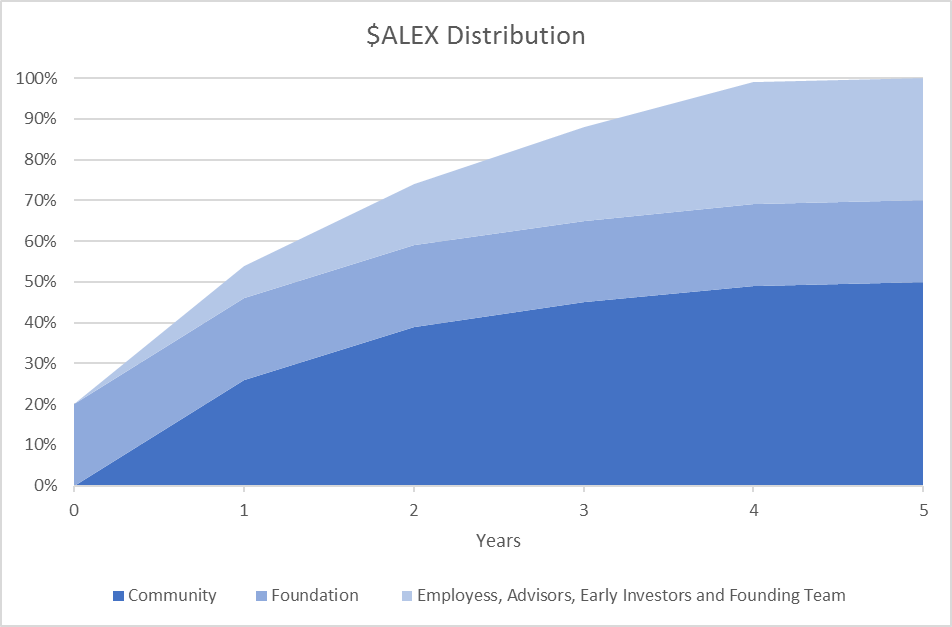 Read more here: ALEXnomics Token Distribution
$1000 $STX Community Giveaway
Leading up to the Mainnet Launch, 50 lucky winners will be randomly selected to receive a total of $1,000 in $STX. Enter before Jan 20th 12PM GMT+8.
Participate here: Alex Community Giveaway, participate before Jan 20th 12pm GMT+8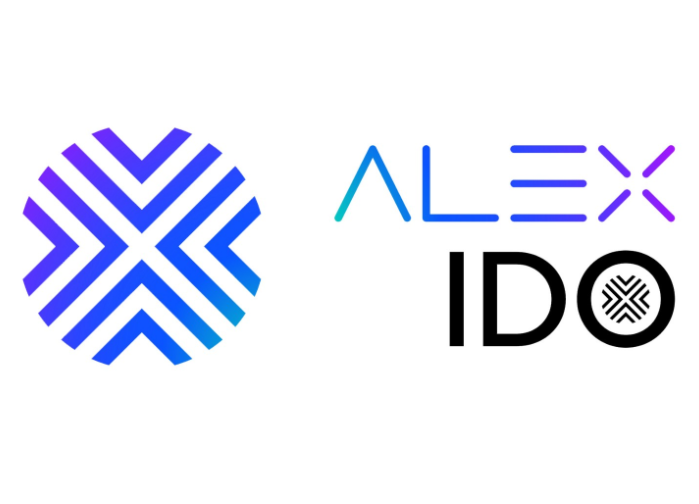 Participate in IDO here: Alex IDO from 10th Jan'22
ALEX Community Giveaway🧧🧧

Leading up to our Mainnet Launch, 50 lucky winners will be randomly selected to receiving total of $1,000 in $STX. Enter before Jan 20th 12pm GMT+8.

👉https://t.co/vaOBwTCkPf

Multiple entry options open to increase your chances!#ALEXDeFi @stacks

— alexGo.btc (@alexgoBtc) December 25, 2021
#3 Arkadiko Finance adds STX/xBTC pair to Arkadiko Swap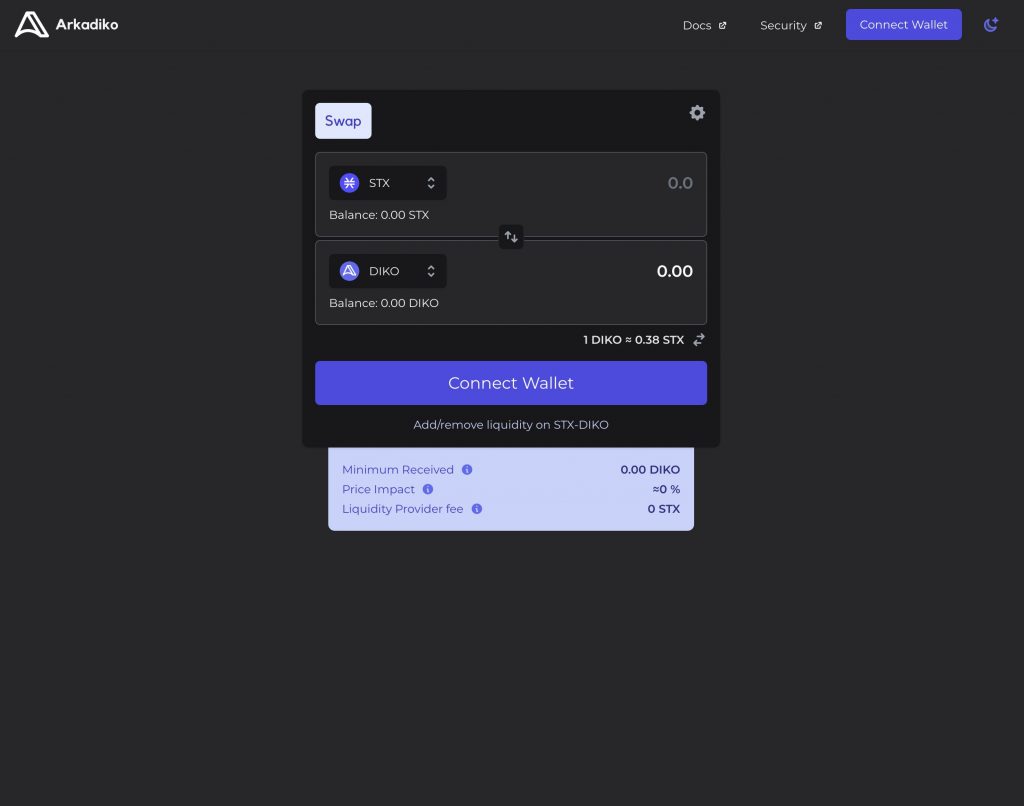 Ho Ho Ho 🎅
Merry Christmas! Happy Holidays!

To celebrate, we launched dark mode in the Arkadiko app (https://t.co/nbrccoedmi)
Tomorrow we launch an xBTC/STX trading pair.

We will continue shipping throughout 2022 🚢⚓️ pic.twitter.com/uEyQplAq5Q

— Arkadiko Protocol (@ArkadikoFinance) December 26, 2021
Arkadiko Finance successfully added the STX/xBTC pair to Arkadiko Swap. Community can add liquidity to the pool on https://app.arkadiko.finance/swap/add/STX/xBTC.
$DIKO emissions are also enabled (by staking LP tokens on the Stake page).
Arkadiko is a decentralized, non-custodial liquidity protocol where users can collateralize their assets and mint a stablecoin called USDA. This enables depositors to gain increased liquidity in the form of a soft-pegged US Dollar stablecoin, while maintaining original asset exposure.
#4 The Stacks Charity Cracker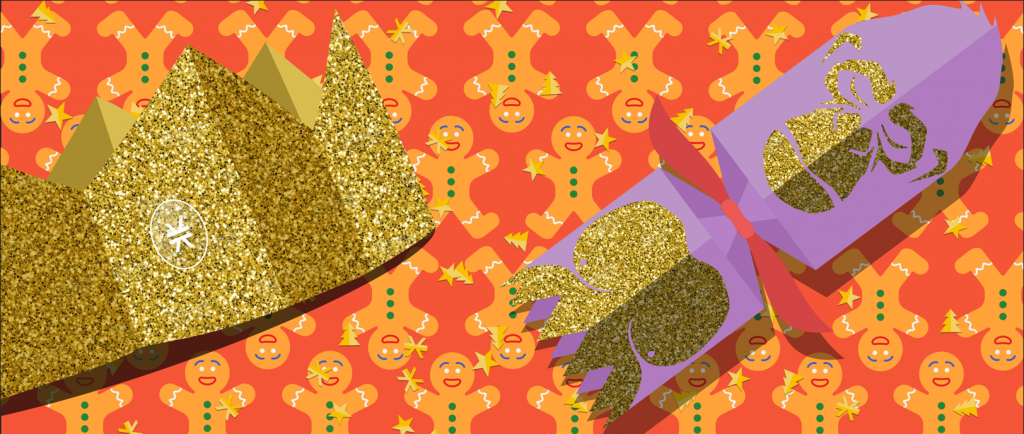 Made possible by Boombox NFTs, the concept behind the campaign is to showcase how we as a community can crowdfund for NPOs/projects/artists using Stacks unique consensus mechanism, Proof-of-Transfer. This year, Stacking proceeds will go toward The Surfer Kids.
The Surfer Kids
The Surfer Kids NPO founded in 2010, focuses on empowering marginalized and impoverished youth through surfing. The Non-profit runs a surf camp in Mossel Bay, South Africa where they teach commitment and dedication through surfing five days a week.
Surfing leads you through life,especialy when you're young and with hope in your heart ❤.@SASurfing #changetheworld #SouthAfrica #aboutsouthafrica

Photo by @UnravelSurfTrvl

Surfing is life… pic.twitter.com/8jF6vj4RY9

— The Surfer Kids (@the_surfer_kids) November 28, 2021
Boom will stack 100,000 STX for the campaign, which nearly guarantees that the pool will reach the minimum amount required (110,000 STX).

There are 2,500 unique Stacks Charity Cracker NFTs in total as part of the collection. If there are any NFTs leftover at the end of cycle 23, they will be burned.
Read more here: The Stacks Charity Cracker
#5 Stacks hosted a virtual "Stackie Awards" to put a spotlight on all the incredible contributions from the Stacks community!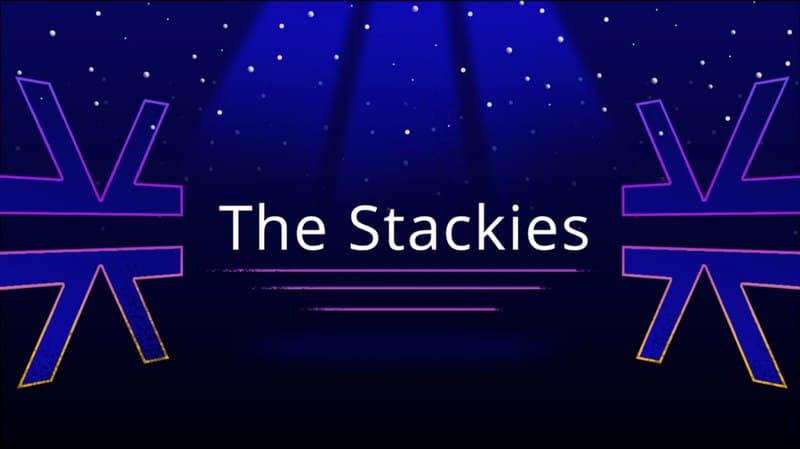 The Stackies honor and celebrate our fellow Stacks community members! Awards included "Most Innovative" and "Favorite Project of 2021" to folks nominated by the community.
Winners received awards in the form of Stacks NFTs, swag, and more.
#6 Bitcoin NFT Giveaway Day 9 of 12 complete, the #StacksHolidayDrop started from 20-Dec
Starting on Monday the 20th, and ending on New Years Eve, come join the Stacks community on Byzantion each day to enter for a chance to win a Bitcoin NFT. Each day there will be a new NFT you can win, all you have to do is open the square corresponding to the day! It's a 12 Day event, with 100+ NFT & 20k STX as rewards. On the first day of the Bitcoin NFT giveaway event, 2 lucky people won a Bitcoin Monkey and there is a bonus 25k Boombox giveaway as well.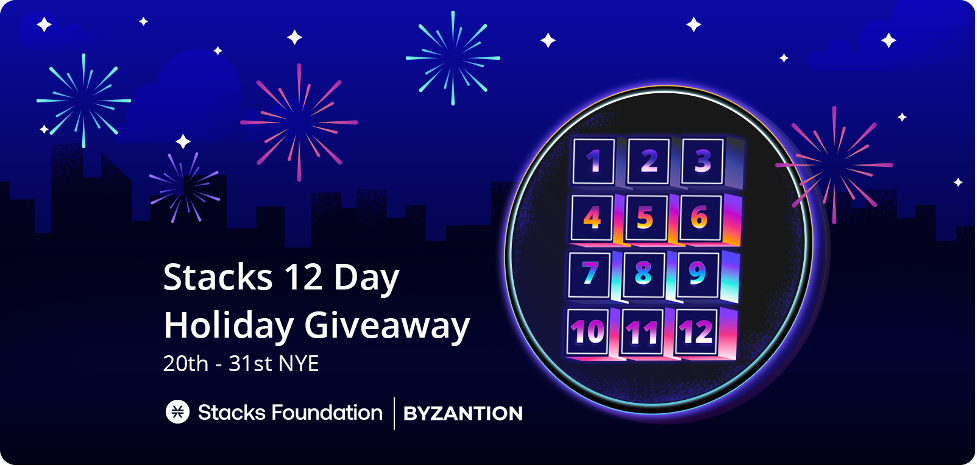 We're so proud of what the Stacks community has done to bring about Bitcoin and we hope you'll celebrate these great projects with us and the entire Stacks fam.
How to Enter:
Make sure to have the Hiro Web Wallet Installed and Setup
Have at least 1 STX in your wallet to enter.
Visit https://byzantion.xyz/StacksHolidayDrop page.
Click the "Enter Today's Giveaway" Button starting on the 20th.
Choose the Stacks account you'd like to enter the giveaway within the Hiro wallet popup
That's it you'll be entered for the giveaway
Swag Bonus:
Just in case you don't win an NFT, you also have a shot at some sweet Stacks swag. Just tweet about the #BTCNFTGiveaway for a chance to win a Stacks Merch Pack each day.
The Stacks Pack includes:
A Stacks Backpack
A Stacks Baseball Cap
A Stacks Socks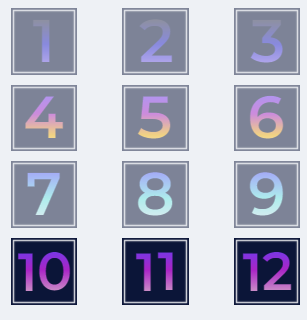 Read more: https://stx.is/stacks-holiday
#7 Checkout the latest NFT launches on #STX

Primary school magicians are neophytes who only comprehend the world of magic, but you should not neglect them, because even among these first graders there are valuable nuggets!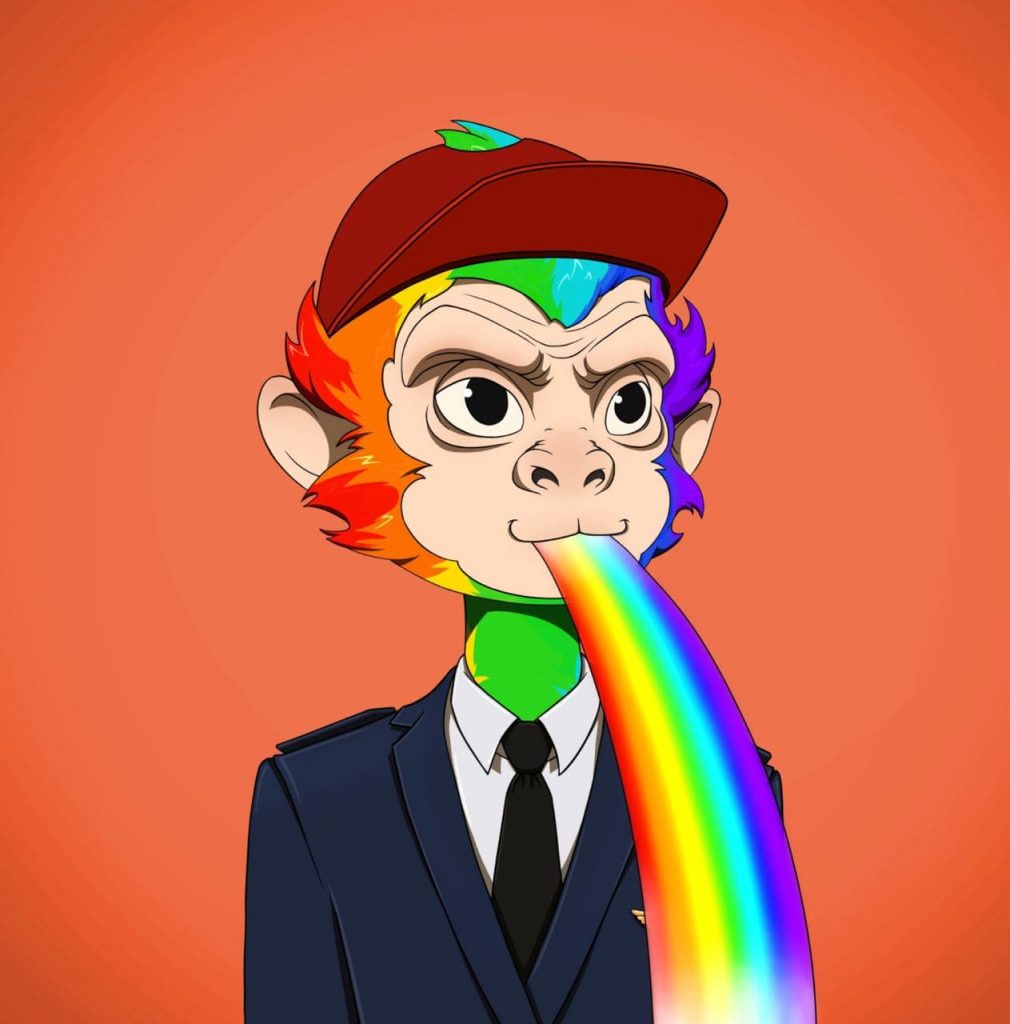 2500 apes minting via: STX/MIA/NYC coins.
#8 Stats from Stacks blockchain on 2021-12-27
Stats from Stacks blockchain on 2021-12-27 :

12856 transactions
390827 unique addresses (+615 last 24h)
5412.609496 STX paid in transaction fees
3163 active addresses on this date

— stxstats (@stxstats) December 28, 2021
About StacksScan
StacksScan provides ecosystem updates of Stacks, a global community working together to build a user owned internet. #STX enables DeFi, NFTs, & Web3 on #Bitcoin. Authors: Saurabh

Read more about StacksScan here:

Bumppy | Twitter | Telegram | Medium | Reddit | Sigle

About Stacks
Stacks 2.0 is a layer-1 blockchain that connects to Bitcoin for security and enables decentralized apps and predictable smart contracts. Stacks 2.0 implements PoX mining that anchors to Bitcoin security. The platform is powered by the Stacks coin (STX), which is used for fueling the execution of smart contracts, processing transactions, and registering new digital assets on the Stacks 2.0 blockchain.

Read more about Stacks here:

Stacks.org | Stacks.co | Twitter | Telegram Chat | Telegram ANN

StacksScan is a weekly newsletter covering the world of Stacks and Stacks-based projects