In a country where biopics are a weekly phenomenon literally, it's a shame that we aren't making better ones. So Soorma, a story based on the life of Sandeep Singh, the celebrated Hockey player, an Arjuna Awardee is a shameful mess. Singh deserved better than a sappy version of a caricaturish story playing on screen. But, in the hands of Shaad Ali, the film fails to become a powerful underdog-wins-against-all-odds story. It lacks the punch, it lacks the right amount of drama. I wonder what if Aamir Khan made this movie; it has all the trappings of being a winsome tale. But Ali meanders with the plot long enough to put his viewers to sleep and by the time his moment of action arrives, it's too late to save the film. It's good fortune then that his actors are dependable, especially Angad Bedi, who has done some exceptional work here. Last seen in Tiger Zinda Hai, Angad plays the ever supportive brother to Sandeep, played by Diljit Dosanjh.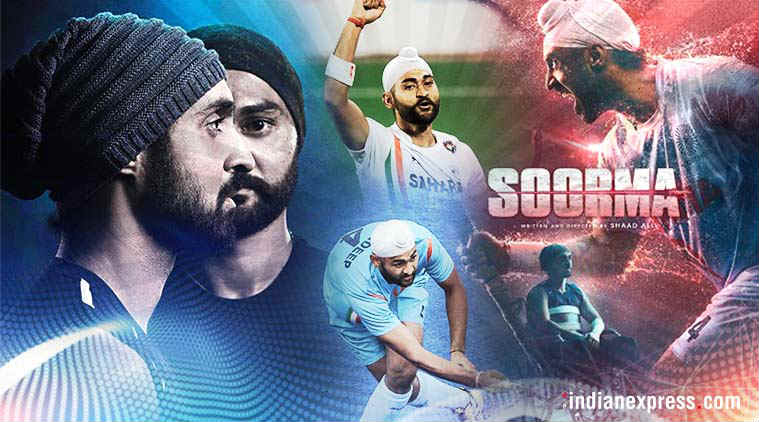 He practically anchors the story all by himself, bringing intensity and vigour to his part. Not to say that Diljit was any bad. Dosanjh was fabulous, sincere but the writing fails him. He brings energy into the sinking ship by delivering a first rate act. Unfortunately the stellar Tapsee Pannu is given the raw deal. Her character isn't etched well enough and though she is brilliant in each frame, the film could've absolutely done without an actor of her caliber, wasting her potential on a script that doesn't do justice to her.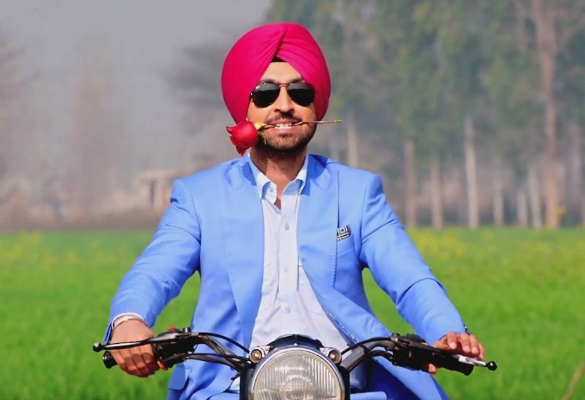 Set in the 90s, the story is a direct scene-by-scene adaptation of Sandeep Singh's Wikipedia page. The first half has him romancing a woman and falling in love with hockey; the second half has him fight against fate to come back to the game! There are scenes which made me think of Sultan, a far superior film about a sportsman exhibiting his fighting spirit to get back to the groove. That passion is lacking here even though the actors could've easily compensated for the lack of star value with their acting chops. Ali designs his film incorrectly focussing too much on the unimportant things. So there are silly jokes to set the small town tonality right and there is way too much energy wasted in setting up the milieu. Singh's freak accident, aftermath and re-entry into the game could have been spread out better. There are elaborate match settings but none of them nearly have the nail biting quality that would make you want to cheer for the character or the actor.
So while you gulp down the coke and bite on the popcorn, you admire (in hindsight) the guts of Singh. But who is Singh really? the man behind the legend doesn't quite come home with you or stay in your mind. An ideal biopic must give you an insight into someone's life in an unseen, unknown way. Some like Sanju have an agenda of clearing images, and others like this one just revives a bygone storywith little effect.