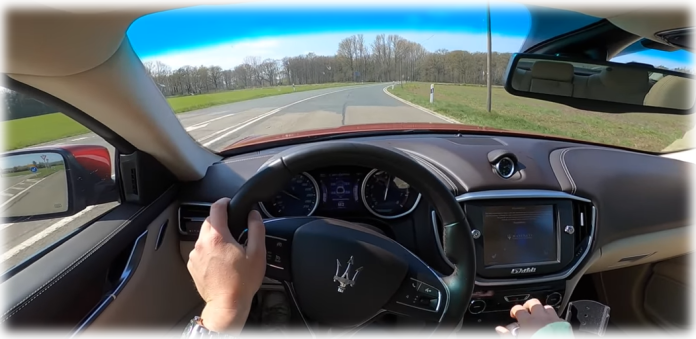 You may have experience renting your own car. As such, it is possible that you refuse the rental company's offer of extra car insurance coverage with your own knowledge so that you do not have to waste your hard-earned dollars by purchasing additional coverage. Thus, the question arises: if your car meets with an accident, will the credit card company cover your deductible? The answer to this question may be yes or may be no. On a closer look, credit card companies formulate policies so that you can understand which ones are covered in the policy, at what level, and on what type of vehicle.
Credit card insurance: What does and what does not cover?
Most credit cards have damage insurance and a rental car loss plan. In case you meet with an accident while driving a rental, the car insurance policy will pay for most of the damage, but your credit card company will offer the secondary coverage. The credit card company will cover whatever your primary car insurance will not cover by paying the left out and going toward your deductible. However, there are some necessities that you'll have to qualify for the extra coverage and limits added to the policy.
The rental car should be fully paid along with the insurance policy's credit card.
The cardholder must reject the collision waiver of the auto rental company and should be the primary renter of the car even though other authorized drivers are also covered.
The credit card plans usually cover the repair or replacement of damaged or stolen rental cars. They also consist of the charges of pulling the vehicle to the closest authorized collision repair facility. The cardholder might be charged loss-of-use fees to cover when the damaged car is out of service during repair according to the terms of the credit card.
The coverage – How it differs from one policy to another
There are several credit cards companies from which you may choose one that you find the best. Some credit cards offer rental auto insurance as an advantage free of cost to all cardholders, and others provide rental car insurance only to cardholders at a more elite level.
Most of the plans provide coverage to cars that cover up to $50,000 of loss or damage and have been rented for up to one month. However, you need to understand that all the rental cars are not covered. Some standard cars excluded are campers, cargo vans, exotic cars, pickup trucks, and limousines. Cars given for rent from some countries are also left out.
It is advisable that before you go on a trip in a rented car, you may collect the details of your individual plan so that you may be able to purchase the right policy as per your need and get the required coverage in case you meet with an accident.
Automobile Insurance – Free Instant Quotes
The car insurance "game," if you will, is a competitive one, and it demands research on your part. If you want a reasonable car insurance under $50 a month, you will have to get quotes from multiple companies at once. You can do that using the search bar on this page, but first, there are a few things you should know.
You cannot drive without automobile insurance. That is a given fact that we all agree on. Since this insurance is not an optional matter, it is suggested that you shop online and make the process easier for yourself. Instead of calling local companies and going to their office and wasting days of your time, use Young America Insurance to get an online quote from all the major companies at once. Yes, the internet is excellent for more than just online games.
The first course of action should be to determine what coverage your state requires. Each state may slightly vary the minimum amount of coverage needed, so it is best to call your local driving bureau to find out what you need. Also, keep in mind that you would need to repeat this process once you are settled in if you are moving out of state.
Next comes finances. You want to make sure you have enough coverage, but you also do not want to break the bank. This requires a fine balance of coverage vs. cost. Get the best premium you can and make sure it has a good amount of coverage to protect you in the case of an emergency. Even if you are already paying a decent rate, try and see if you can get one cheaper. It helps to save, right?
Next comes the fun part. Take a look at your own driving record and make sure you get the details. You can order a copy through an online source or from your local DMV. By doing this, you know exactly what the insurance company knows, so there won't be any guessing going on. It is suggested to go one step further and pick up a copy of your credit record or credit score too. Companies utilize this information when putting together your estimated monthly premium.
Before you settle on a citizens automobile insurance, make sure that you review the quotes given to you. Also, examine the coverage provided in each policy and see if it is adequate for your needs. Ask yourself if the price of the plan is worth the protection offered. Talk with friends and others about the company and ask their opinion on it, if they have used them or are currently with them. Sometimes the cheapest policy with the lowest down payment is not the best policy.
Read More : A Review Of Select Auto Protect Car Warranties