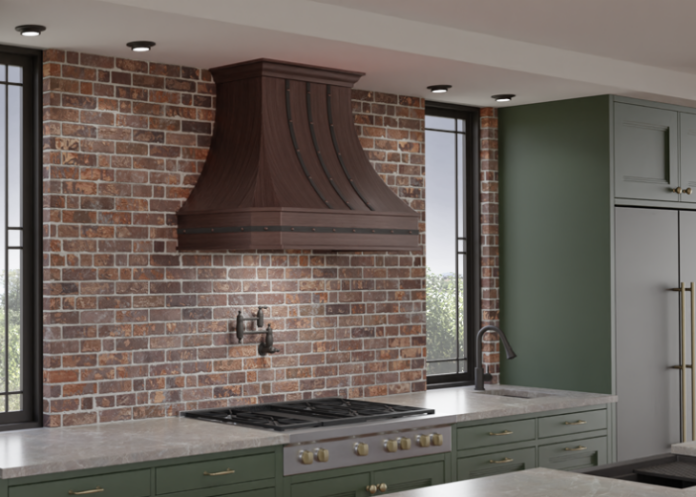 One renovator shares her experience as well as before and after images of her kitchen so that you may learn from her successes and failures.
After years of fantasizing about it, I finally remodeled my kitchen this spring. Because this was my first restoration project, I put on my reporter hat and did a lot of research, interviewing everyone I could about their kitchen remodeling experiences. I ultimately got the kitchen I wanted, complete with a dishwasher-garbage-sink work triangle (which is life-changing! ), a huge island, and a heated tile floor, despite having to learn certain things the hard way (I cry with joy every morning when I walk on it).
Any restoration budget strategy should incorporate, like I did, mixing and combining pricey and less expensive components. For example, I went with a simple refrigerator and dishwasher so that I could upgrade to a six-burner, restaurant-quality range, and I went with synthetic quartz instead of real marble so that I could use modern matte black cabinetry.
Keep in mind that cleaning dishes in the bathtub gets old fast, renovations are stressful, and everything will wind up costing more and taking longer than you intended. Here are some things I've learned from my experience:

Hire a professional to help you with your kitchen design.
Inquire about their fees: A kitchen designer will know tricks that you won't. Is there a design fee plus a markup on everything you buy, and can you put your orders ahead of time to save money? (Ask your contractor the same questions.) Also, search for design help in unlikely places:
After three design disasters, I discovered Riverhead Building Supply in East Hampton, New York, had a kitchen design facility, and their design was both free and excellent (thank you, Cori Schramm!). I got mid-priced, semi-custom cabinets from them, as well as my countertops, and I was able to purchase everything else (sometimes at a bargain) from other places. The expert will most likely give recommendations that you would never consider. For example, I was advised to use a copper range hood, which I thought was a fantastic idea.
Accept the truth that not having a kitchen is highly inconvenient.
Every morning, when I sat at the bottom of my living room steps to boil and pour coffee, I lamented the lack of a kitchen. The old kitchen should, however, be demolished ahead of time to ensure the most exact proportions for the new one. Tim Clarke, a California-based designer, adds, "You're creating cabinets to match the space you have." "You want to make the most of every inch, figure out where hidden pipes are so you can get rid of them, and find unforeseen problems early so you can solve them."
Decide on your appliances and sink early on.
Design is heavily influenced by appliances. When planning, don't only measure their length: Check the depth of the refrigerator and allow for circulation around door openings, especially the side of the refrigerator, which may require up to three inches of room to fully open inner drawers. Don't skimp on ventilation, either: Many individuals neglect the necessity for a vent or underestimate the needed strength (a heavy-duty range requires a heavy-duty hood!). It's also a good idea to start shopping for a sink right away, as it's just as important as your appliances.
Because of my huge undermount Franke 60-40 split stainless steel—an important early-stage decision—I had to move the dishwasher from its original location. Find a store that will allow you buy appliances ahead of time and store them until you're ready to install them, as appliances are the last to be installed.

Make only one kitchen design decision that will steal the show.
Give your kitchen personality, but don't turn it into a carnival with a lot of spotlights. My main attraction was a cement tile floor in the French Mediterranean style, so I chose modest cabinet and countertop alternatives, as well as a white tile backsplash. This is especially important in congested areas.
Make only one design decision that will set the tone for the rest of the presentation.
Make your kitchen unique, but don't make it into a carnival with a lot of flashing lights.

Make a practice run using the tiles.
My costly tile floor was giving me a lot of grief. I was given a sample, which I loved, but when we emptied the enormous container holding the rest of my order, just a few of the things were identical to the chalky sample. (I later realized that tiles, like textiles, have different dye batches and color variations.) If you experience the same problem, Clarke recommends laying out all of the tiles before sticking them in place.


Take into consideration the kitchen cleaning.
Your design choices will have an impact on how much time you spend cleaning afterwards. Keep an eye out for things that will become dirty; open shelves surrounding the range, for example, look nice, but grease splatters will need frequent cleaning of the items that sit on them. Apply a line of silicone to the gap between the counter and the backsplash behind the sink to prevent water from staining the grout (they make it to match grout colors). Remember to consider where you'll throw the trash and recyclables, which must be within easy reach of your prep area and sink.
Read More : Why It Is Important To Restore Your Headlights