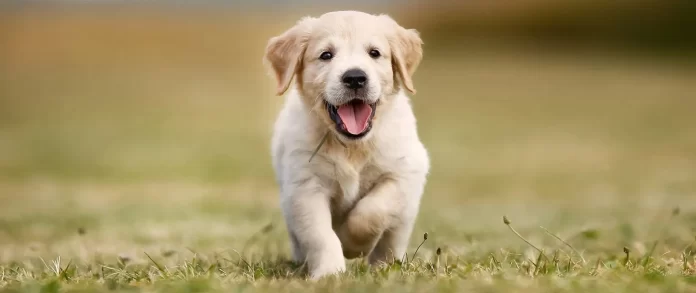 The excitement of bringing a new puppy home is practically unrivaled; you will naturally want to do everything you can to prepare for your new furry arrival. To help you do that, continue reading for a basic guide on preparing your home for a new puppy.
Things You Need to Buy
To allow your puppy to feel as safe and comfortable as possible as soon as they arrive home, you should ensure you have bought everything you need and laid it all out, in position, and ready.
As a simple guide, the bare minimum you need to buy is as follows:
. A Comfortable & Secure Dog Bed
. A Blanket or Cuddly Toy as a Comforter
. Stair Gates
. Food & Water Bowls
. Adjustable Collar & ID Tag
. Extendable Leash & Optional Harness
. Your Puppy's Current Food
. Poop Bags
. Worming Treatment
. Flea Treatment
. Puppy Treats
. Pet-Safe Cleaning Products
. Puppy Training Pads
. A Travel Carrier or Crate
Pet Insurance & Registered Vets
It is not only physical things you need in preparation for your new puppy's arrival; arguably, arranging pet insurance and registering them with a reputable vet, such as saltwateranimalhospital.com, are just as important, if not more, for the long-term.
Registering your new puppy with a vet and, what is more, arranging a puppy check-up as soon as you can is advisable. Make sure your surgery is local and therefore easy and quick to get to, that they are fully accredited and have an after-hours service in case of an emergency.
Regarding pet insurance, for as little as twenty dollars a month, you can cover your puppy and your bank balance for various emergencies.
How to Puppy-Proof Your Home
As well as making sure you or another member of your family is off work and available to be with your puppy almost constantly, at least for the first few weeks, as to make their transition to their new home as seamless as possible, it is also important to prepare your home itself for your new furry arrival.
Start by thoroughly going around each room in your home and containing any exposed wires, lifting them from the floor and securing them into place, or for those wires which have to remain where they are, invest in a quality brand of wire protector to encase each wire.
Install baby gates at the top and the bottom of your stairs, and make sure that any breakable objects currently placed on low cabinets, tables, and shelves are safely stored away, both for the protection and safety of your puppy and your sentimental items.
Additionally, ensure that any tables and chairs which you do not want to be chewed into pieces are covered or else moved to another room that your puppy, for now, cannot access and that you have thoroughly covered your couch in blankets and throws to prevent the material from being destroyed.
Also Read More: 5 Cafes In Mumbai That Will Serve You And Your Puppy Some Finger Licking Dishes