Regarding tourism, every one envisions a location close to comfort and relaxation. They may consider Greece for Mediterranean enjoyment or Mauritius for the turquoise ocean and lovely beaches. Countless other locations come to mind. None of it, however, would involve Pakistan's. We get a bleak picture of an underdeveloped, hungry, and orthodox community the instant we hear about it. We cannot dispute that Pakistan is economically upheaval, yet this brings many tourism opportunities.
Furthermore, it has some of Asia's most significant tourism potential, which will be the main emphasis of today's post. PIA bookings can ensure a quick flight to this country without much hassle.
Understanding the Geography of Pakistan
If you see it closely, Pakistan has many similar geographical settings and connections to Indian geography. For instance, the syntaxial belt of the Himalayas takes a turn and bends in Pakistan. Hence, some parts of the Himalayan mountains are also found in Pakistan. As a result, there are beautiful snow-covered mountains, green valleys, and milky rivers. Besides, there are vast mountain passes that offer a way for transportation and a welcome to the wanderers to get a view of Pakistan's natural beauty. Besides, the mountain people and their culture, especially the Pashtoon and Afghani tribes, will allow you to know the natives of these mountains.
Some of them still practice transhumance and live on subsistence-based cattle herding. If you ever witness these tribes, you will find them in the company of over 100-200 sheep. At times, they might block the entire road, appearing as if it rained down sheep on the streets.
Nevertheless, it is a true beauty to behold. Besides, the traditional wears and ornaments that these tribes adorn with are also something to witness. All in all, Pakistan's mountains offer a lot of cultural as well as natural tourism opportunities.
However, it is just the northern and Northeastern parts of Pakistan. In the country's south, you will find its land kissing the Arabian Sea, thus opening a vast opportunity for seaside tourism as well. Besides the country's eastern boundary, you might also get views of dunes as the Thar Desert shares its region with Pakistan.
Getting The Best Out Of Its Geographical Settings In Terms Of Tourism
Deosai Plains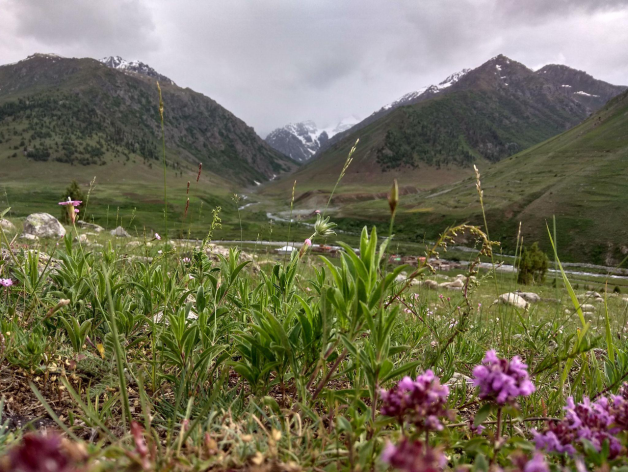 Deosai Plains is one of the highest plains between the Karakoram and the Western branches of the Himalayas. Though it is draped in snow for most of the year, it becomes a natural beauty as it melts away. When there is no snow, it exhibits beauty such that the gods came down and hand-painted this landscape. Every visual element of Deosai Valley sends one into a trance state that might take some time to come off, and it is best if it does not. The beautiful flowers, woodland, butterflies, and the whole range of fauna will blow your mind.
Neelum Valley
Have you ever painted a dramatic, vibrant village scenery tucked among the mountains and valleys? Neelum Valley is just the real version of such a painting. Moreover, Neelam Valley heralds amazing valley lakes, fountains, waterfalls, and forests. You can set up a camp near the villages and enjoy the wilderness. Furthermore, the local inhabitants are very jolly to mingle with. So the entire experience of coming here will be a great memory for you.
Mubarak Village
Mubarak village is the second largest fishermen community in Pakistan, i.e., the "Mubarak." This fish village is situated on the borders of Balochistan around the pristine beaches of Karachi. This village offers a tranquil experience as you can sit here and have time away from the bustling cities. Besides, you can treat your pallets to excellent spicy marine cuisine here.
Trango Towers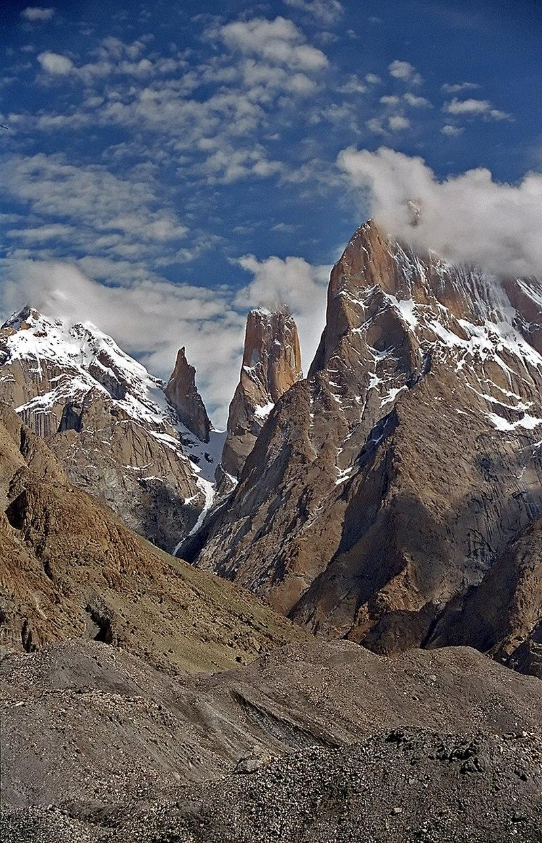 Trango Towers are one geological and natural beauty of Pakistan's mountain region. The glaciers, wind, and snow cut and eroded the mountains to give them a chiseled and upstanding look. Furthermore, the up-climb to these towers will give you a real endurance test. As a result, it is no wonder that this alpine ascend attracts and challenges many reputed climbers worldwide.
Conclusion
Visiting Pakistan can be a life-changing experience. You must either use the seaway or the air route to get here. For example, PIA bookings are available. You can also choose from various flight alternatives based on your country of origin. Rest. You will undoubtedly get a rich, joyous, spiritual experience in Pakistan.
Also Read More:- Are Kratom Capsules Trending In The Entertainment Industry?