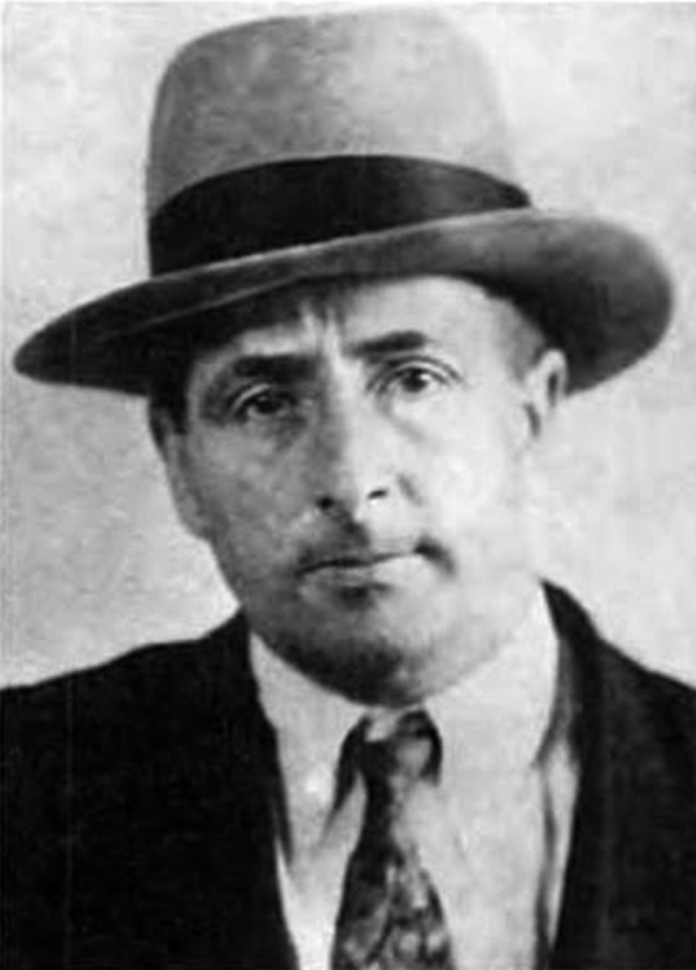 The world of horse racing has always been a lucrative one and, since the sport began, there have been unscrupulous folk seeking to benefit from it through illicit means. From simple scams such as drugging horses to modern, more elaborate schemes, horse racing has seen its fair share of crooks but, possibly none more audacious than Peter Christian Barrie – The Horse Painter.
From a wee dram to a racing scam
The son of a butcher, Peter Barrie was born in Scotland but moved to Australia as a young man where, in 1914, he joined the 6th Light Horse Regiment of the Australian Imperial Force, stating his profession as veterinary dentist with the Royal Fleet Auxiliary. Having been deployed to Gallipoli, Barrie's time on the front line was short lived and, after suffering illness and injury, he eventually saw out the end of the war as an army driver in Westminster. In the next couple of years, Barrie acquired a wife and spent some time in Dartmoor for petty theft, and it's thought that he and his wife bought and raised horses.
Barrie also kept himself busy with other activities – namely horse racing scams for which he would find himself in and out of prison. During this less than illustrious period, it's thought that Barrie's career as a fraudster mainly involved drugging racehorses with cocaine in order to transform a slow horse into one which was, quite literally, filled with speed – a practice known as 'ringing'.
It seems that his marriage was as short lived as his army career and, in 1923, leaving his horses – and his wife – behind, Peter Barrie traveled to North America by sea, disguised as a priest.
Down to a fine art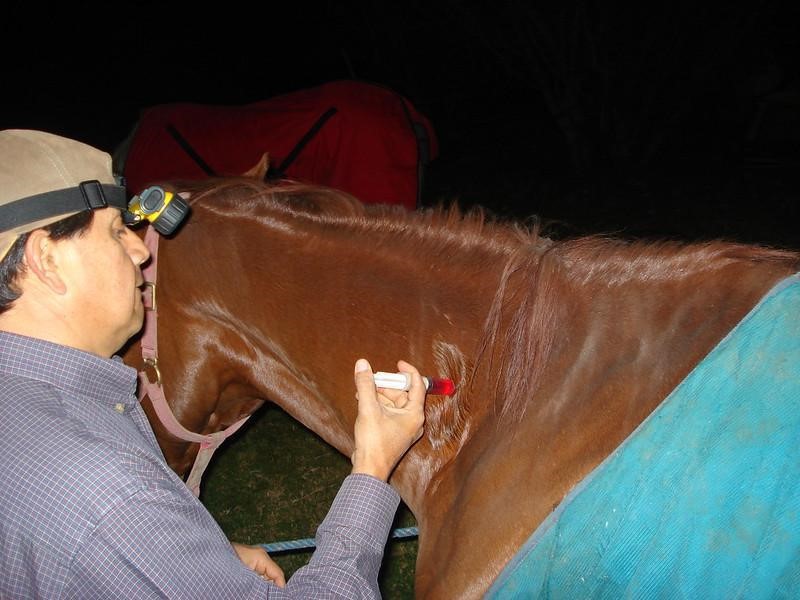 On arrival in Chicago, Barrie wasted no time in continuing his ringing career – but with limited success – however, in 1931, he decided to change tack by swapping cocaine for paint.
In October of 1931, Barrie traveled from New York to Maryland – a journey of some 10 hours – in the back of a horse trailer with two horses; Aknahton and Shem. Barrie had purchased the former from a millionaire for $4500 and the latter, a genetic failure, for $300 – purchases which were thought to have been bankrolled by a big time gambler by the name of Nate Raymond. The scam was simple – during the long journey by road, Peter Christian Barrie used henna, bleach, ammonia, silver nitrate and bandages to disguise the highly bred Aknahton as the highly bred as the nag, Shem and vice versa.
On arrival at the race track at Havre de Grace in Maryland, Barrie put his plan into action, entering both horses into the race. Unsurprisingly, superfast Aknahton, disguised as Shem, romped home as the winner and, with odds at 52 to 1, Barrie and his associates made a killing at the bookies. This would be the start of Barrie's career as a horse painter – something which turned him into something of a legend over the years. Despite occasionally arousing the interest of the authorities, Barrie continued to enter painted horses into races and would also hone his art by altering the teeth of the horses as well as placing ice on the testicles of a stallion in order to race it as a gelding.
Falling at the first hurdle
On Labour Day in 1926, Barrie and his associates were partying in anticipation of a big win at Lincoln Fields to the tune of $250,000 using the scammer's painted horses. While everything was in place, including the perfectly painted horses, there was one thing that they hadn't anticipated – pouring rain which turned the track into a mudslide.
Despite slipping and sliding in the mud, the painted horse, Kalakaua came in third – meaning that, instead of the anticipated $250,000, the winnings came to just $6.20. Sensing that he and his scams were on borrowed time, Barrie fled to Havana, taking Kalakaua with him. Over the years, however, Barrie would engage in a game of cat and mouse with the authorities, most notably, the Pinkerton National Detective Agency and his journey – and his scams – finally took him to Miami where things began to unravel.
During this time, Barrie picked up a hitchhiker while driving with his horses. After being dropped off in Miami, the hitchhiker was quickly arrested for stealing a watch and proceeded to tell the police about Barrie; specifically, where his car was parked. Barrie would later complain to a racing journalist, 'I wouldn't be in trouble now if I hadn't done an act of kindness. So, I got trapped going into the garage to get my car where this bum told the police I had it planted'.
Although Barrie would continue his travels – and his scams (at one point, he posed as an English horse trainer in Augusta), he enjoyed limited success and, in 1934, he was arrested in Saratoga on suspicion of stealing a horse. Although the charges didn't stick, the game was up for Barrie and the Pinkerton National Detective Agency had him deported from the USA by frog-marching him onto a ship bound for London.
Just the tonic
On his return to the UK, it seems that Peter Barrie chose a slower pace of life as he hung up his paints and began a new career selling a dope free tonic which he claimed would enhance a horse's performance in a perfectly safe and legal way.
For the rest of his life, Barrie managed to stay out of prison and, during an interview with Washington Post sportswriter, Paul Gallico,who visited the former scammer in London in 1935, was described as looking 'A little thinner but, as usual, fit as a fiddle and not broke'. Despite decades of scamming, Barrie's activities never made him rich – in fact, when died at 85 in 1973, he was living in government run housing for single gentlemen in London.
Despite the fact that he gained little from his illegal activities, this would not prevent Barrie from boasting about them to the press – selling his story to numerous media outlets at various times in his life, during which he even described – in painstaking detail – the process of disguising his horses, including bleaching and using bandages as stencils to recreate spots and patterns.
Although he may not have had much to show for his life financially, he did leave one legacy – from 1946, thanks to a group known as the Thoroughbred Racing Proactive Bureau, racing horses would have their registration numbers tattooed on their lip in order to prevent scams such as horse painting.
Conclusion
Despite his lack of success, Peter Christian Barrie remains something of a legend in the horse racing world – possibly due to the fact that he seems to have put in an extraordinary amount of effort in order to gain very little. These days, horse racing scams are more rare and tend to be more sophisticated, using advanced technology to hack into websites and adjust the odds for a particular race. You can visit EnergyCasino to learn more about gambling.
In 2022, the global horseracing industry is worth several hundred billion dollars and, so, needless to say, extraordinary measures are now in place to identify – and stamp out – fraud and scams within the sector.
Also Read More: How beauty forever wigs are changing the beauty industry