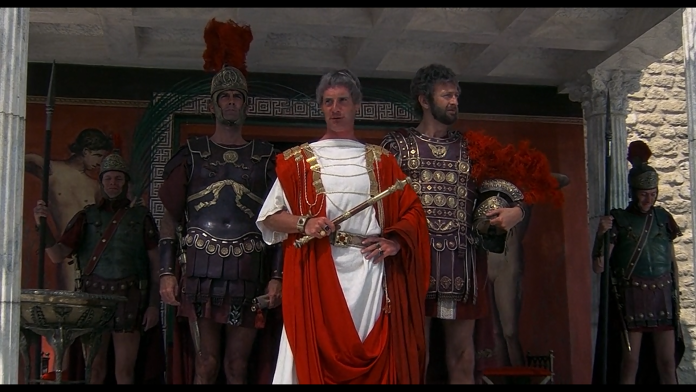 The last time the Caesars were brought to the small screen in the form of a series was in The Caesars in 1968. The black-and-white offering produced by Philip Mackie was released on ITV in the UK and ran for six episodes. It's fair to say that the medium has come a long way since then, and it is now possible for scriptwriters and production companies to create offerings on a much grander scale.
Michael Hirst, the creator of Vikings, has expressed an interest in exploring another period of history. According to various reports in reliable publications, the writer wants to focus on Julius Caesar's rise to power in the early days of the Roman Empire.
Vikings Creator Said to be Keen on Making Ancient Rome Series
Vikings was an overwhelming success that ran for six seasons on The History Channel. At one point, the show was compared to Game of Thrones, and its popularity increased as it went on.A true historical drama of epic proportions – Vikings: Valhalla – which has also proved to be incredibly well-liked.
Interestingly, it has been reported that Martin Scorsese would like to team up with Hirst on the new series and bring his wealth of expertise to the table. The legendary filmmaker is known to be crazy about the Romans and is desperate to see a worthy adaptation on the small screen.
Roman Themes are Hugely Popular in Entertainment
If this series gets made, it will most likely attract a high number of viewers. Indeed, it could be even more popular than Vikings and The Tudors, thanks to the Romans' enduring notoriety. The ancient civilization has been represented countless times in popular culture, with television series, movies, and games all having a plethora of Roman options.
In terms of television, there was the HBO and BBC Two collaboration, Rome, which ran for 22 episodes from 2005 to 2007. It was lauded for its ambition and scope but proved to be too expensive for the television climate at the time. If it had been released in the streaming era, it could have been a rip-roaring success, though. In the world of cinema, one of the greatest offerings was Ridley Scott's Gladiator in 2000. It earned multiple awards, and its legacy still lives on to this day.
Perfect Time for Historical Drama
In recent years, there has been an influx of television series featuring swords and shields. Some of them are grounded in history, while others are set in fantasy worlds. Most of them, from Game of Thrones to The Last Kingdom, have been successful. Now, the genre is so popular that various networks are scrambling to create content to appease fans.
Series like The Witcher, House of the Dragon, and Rings of Power have all emerged and allured a vast number of viewers. Now is the ideal time to release other series with similar themes, and an epic about the Caesars would most certainly fit the bill.
There has been no official confirmation about Hirst's Caesars series yet, but there is a good chance it could be released in the next few years. If it is as well made as The Tudors and Vikings, it will be a great watch.
Also Read More: Legit tool on how to download YouTube mp3